Real ethical dilemmas offer leadership practice

In professor Peggy Odom-Reed's classes, students act as high-powered executives working to address real ethical issues affecting companies. Industry leaders coach student teams through the process, then play the role of board chairs when students present their action plan.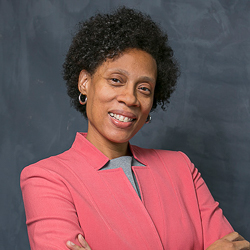 Odom-Reed, a faculty member in marketing and management communication in the Cornell Peter and Stephanie Nolan School of Hotel Administration at the SC Johnson College of Business, designed and launched the experiential learning Board Ethics Project in 2019 and continued it throughout the pandemic, engaging over 200 undergraduate and graduate students in more than 50 project teams.
"Team Disney" case study
Challenged to find their own case studies, students research and brainstorm topics that interest them in the hospitality industry. One student team recently decided to tackle issues affecting the Walt Disney Company and its response to Florida's 2022 Parental Rights in Education bill. Known informally as the "Don't Say Gay" bill, the legislation restricted classroom instruction about sexual orientation and gender identity. As the bill made its way through the legislature, LGBTQ+ advocates and Disney employees urged the company to publicly condemn the bill. The company waited until after the bill was passed to respond.
"The controversy made the project challenging," said Emily Ma '24, who is majoring in hospitality management. "Initially all of our group members were trying to walk on eggshells to propose a solution without taking a strong political position."
The students' analysis found that lack of an immediate response may have decreased Disney's brand image and employee satisfaction. And, students reported that during the height of the controversy, Disney's stock price dropped. The team needed to develop a plan of action—and convince the mock board to agree.
The team first considered proposing a film festival to demonstrate Disney's commitment to supporting the LGBTQ+ youth. But after reflection, Ma said the team realized that "it was not a solution that addressed the complexity of Disney's delayed response."
After receiving feedback from their industry coach, professor, and teaching assistant, the team adapted their proposal.
Strategic arguments
"Considering the case analysis requires critical thinking, problem-solving, and innovative solutions, I am pleased when teams take the time to learn their audience and strategically adapt their arguments to persuade them," said Odom-Reed. "The teams that deliver high-quality board presentations are those who utilize the industry executive coach's feedback from the dry-run presentations to think more critically about the causes of the ethical issues and limitations in their proposed solutions before presenting to the board."
Industry professionals have been enthusiastic about their experience, according to Odom-Reed.
Prem Devadas, president of Salamander Hotels & Resorts, coached Ma and her team last year and said he has been consistently impressed with Odom-Reed's students' collaborative approach, critical thinking, and strategic planning.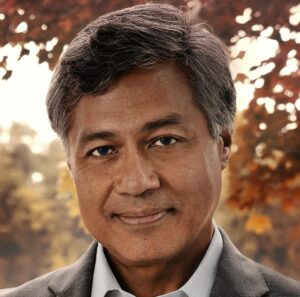 The feedback offered by Devadas and the other board members was both optimistic and helpful, according to Ma, who especially appreciated having the chance to incorporate feedback into the final presentation instead of just receiving a final grade and moving on.
"I had never had such an in-depth experience doing research, working with peers on a slideshow, presenting for a real-life industry professional, and then revising our work based on feedback we received to create an in-depth slide deck," Ma said.
Career relevance
On the day of their presentation, Ma's team detailed the issue and its impact on the company, then proposed an improved public relations strategy, a better chain of command, and a 48-hour response time on urgent issues, in addition to hosting an LGBTQ+ film festival to make the company's position clear. They argued that the benefits of these actions would outweigh the financial costs and any possible political backlash.
"I had been closely following the [news about Disney], and the presenting team did not disappoint," said Devadas. "Their situation analysis was succinct and on-point, and the PR-driven creative solution offered by the team demonstrated their out-of-the-box thinking while being thematically consistent with Disney's unique culture."
"This was definitely one of the most useful projects in college for me because I had to proactively apply all the skills I've accumulated in the class into a concrete outcome," said Ma. "As a result, I can definitely see myself drawing from this experience in future jobs and business settings."