Capitalizing on Quality Healthcare for Mexico's Forgotten Cities
By Sebastian Garcia, Two-Year MBA '24

Most of Mexico's best healthcare providers are located in major cities. Outside these cities, there is extremely limited access to high-quality and affordable healthcare for the middle class. During the summer, I worked at Orion Capital, a search fund that aims to address this gap in the healthcare market through acquisitions and expansion. I was able to find this fulfilling internship thanks to the Nixon International Internship Fund at the Samuel Curtis Johnson School of Business.
What is a search fund?
A search fund is an investment vehicle used to financially support the strategy to find, acquire, manage, and grow a private company. This allows an entrepreneur to start from an advanced baseline instead of evolving a company from the ground up.
Typically, a search fund is led by one or two principals who, once a company is acquired, become C-suite executives of the acquired company. Think of principals as the co-founders of a startup or the managing directors of a firm. The principals' initial goals are to raise capital, build a team to operate the fund, find potential companies to buy, and to eventually acquire one of these companies.
Orion Capital is a search fund in its initial stages: looking for companies to acquire. For the search portion, there is a team of principals and analysts, as well as external advisors, to aid with the process. While there are great opportunities for returns at the end of this process, there is also a great risk. Around 30 percent of search funds never acquire a company.
Orion Capital's strategy
Orion Capital aims to confront the lack of healthcare options for middle class Mexicans in rural areas and small cities. This issue manifests itself in various ways, including:
Lack of investment in public health compromises patient experience, limits public hospitals' readiness, and forces migration to private healthcare.
A large portion of healthcare services for the middle and mid-low classes are provided by clinics with unreliable protocols or small hospitals with limited capabilities and an inferior price-to-value ratio.
High-quality private hospitals offer superior patient experience but charge much higher prices, unattainable by the middle class, leaving behind a fragmented market for the middle class.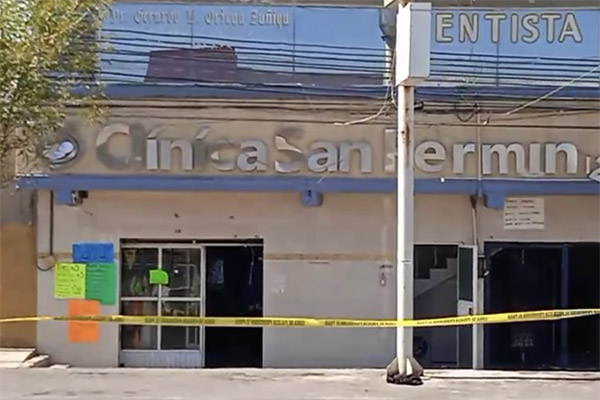 To tackle those problems, important factors to consider include analyzing the context, such as timing, political risks, and barriers to entry. Orion Capital's market entry is based on the following four pillars:
Market entry through acquisition: Find and acquire an initial mid-sized hospital with growth potential within a strategic region.
Institutionalization of operation and strengthening of key capabilities: Implement effective governance, standardization, and reporting practices to have a clean canvas to work on. Strengthen stakeholder relations.
Expansion of product mix: Increase hospital reach through B2B services and introduce new, data-powered products and services tailored to maximize occupancy.
New geographies through inorganic growth: Perform M&A in strategic areas to consolidate brand awareness and leverage economies of scale for a region.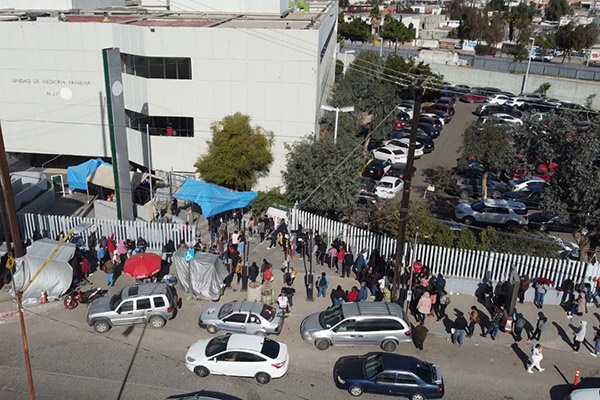 During my summer internship, Orion Capital aimed to contact hundreds of healthcare companies. Given the unique search capital strategy we took, I helped the managing director to craft the fund's investment thesis with an approach focused on healthcare to optimize time and money during the search, but also flexible enough to capture a range of opportunities within the segment (stand-alone hospitals, clinics, hospital groups, general health, medical specializations) across regions.
I used the investment thesis as a reference point to define a due diligence checklist or points to value the companies. This list is very similar to what you see in private equity or investment banking. In Orion's case, we got good results by progressively asking for the most important, possibly deal-breaking pieces of information at the beginning.
Reflection
One of the most interesting challenges about the search was building a substantial, high-quality pipeline, getting meetings with the owner(s), and identifying companies truly interested. To do this, I divided my efforts into various approaches that entailed setting up multiple Zoom meetings or traveling to meet on-site if needed.
I cannot stress enough how important it was, once I scheduled a meeting, to have tailored negotiation approaches for the management team I was talking to. For example, the owners who saw their five-bed clinic turn into a profitable, 60-bed hospital over the last 35 years care deeply about the continuity of their legacy, while the board of a private hospital group may focus on the efficiency of the transaction.
This experience brought me back to my entrepreneurial days pitching to VCs, family offices, and ultra-high-net-worth individuals. As with any other fundraising efforts, knowing your industry, knowing your numbers, and crafting a winning pitch are fundamental pieces to succeed, regardless of how traditional or disruptive the target industry may be.
I am grateful to the Nixon International Internship Fund, which allowed me to put my newly acquired business skills to work and have a meaningful, in-person international internship in my preferred industry.
About Sebastian Garcia, MBA '24 (Two-Year MBA)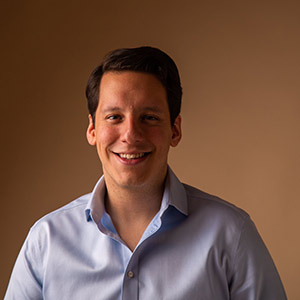 Sebastian Garcia is a second-year MBA student in the Johnson School's Two-Year MBA program and a former entrepreneur at the intersection between private markets and fintech. As cofounder and CTO of Play Business, launched in 2014, he has enabled retail investors in Latin America to invest in private markets through a streamlined online experience, making Play Business the first authorized and regulated financial institution of its kind in Latin America. He and his cofounders grew the company through family offices and companies like the Bank of America and Uber.