Helping to build a veterinary hospital in Mumbai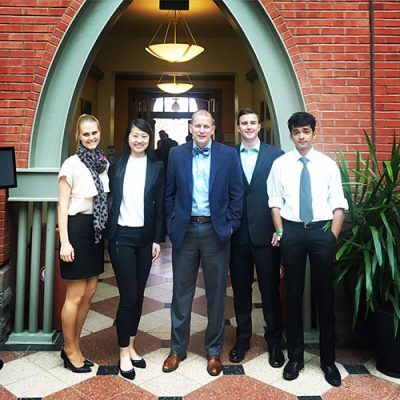 My name is Shantanu Naidu, a Cornell "half MBA," and I'm about to help build Mumbai's largest veterinary hospital.
I am the fourth generation of my family to work for the Tata group. My great grandfather worked on the Tata hydro dam, my grandfather with Tata Electrical, my father with Tata Technologies, I worked as an automotive designer at Tata Elxsi.
In each one of our family houses we adore the memory of Jamsetji Nusserwanji Tata, the man who brought the largest Industrial revolution to India with a strong set of values for his enterprises and the country. These values, philanthropy and humility, are deeply embedded in us Naidus too.
Now, I am about to intern at Tata Trusts, pioneers of social impact, led by my mentor, best friend, and Cornell alumnus, Ratan Tata '59 (BArch '62). Halfway finished with courses of study for one of the most powerful MBA degrees in the world, I will be returning to the Tatas once again to help build a state-of-the-art veterinary teaching hospital in Mumbai, India, in association with the Cornell University College of Veterinary Medicine, which will offer design and operational expertise.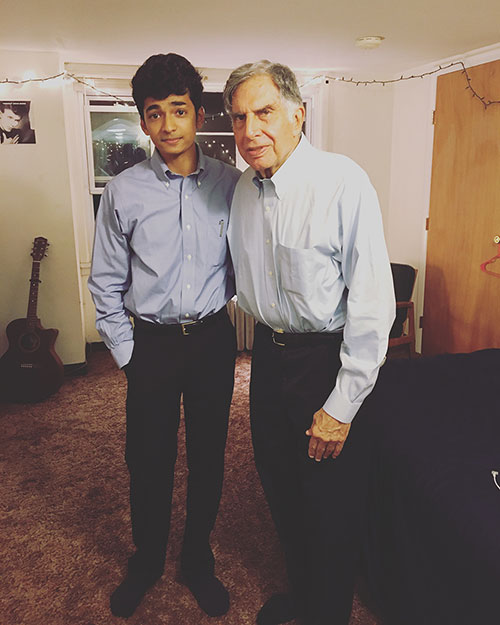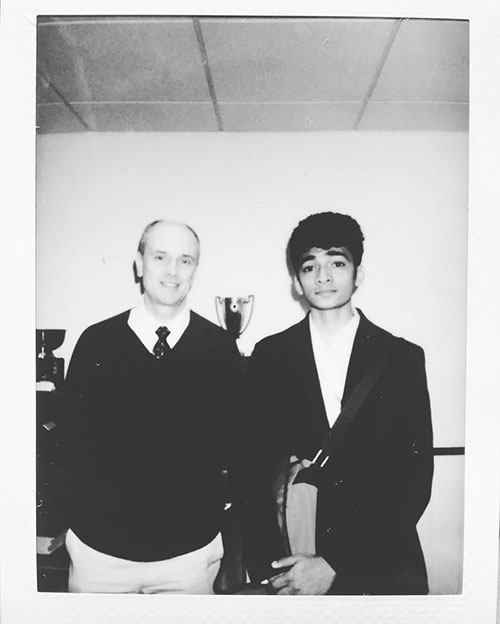 Every single step I took since the fall of 2016 has prepared me to dive into this very challenging project. The core curriculum at the Samuel Curtis Johnson Graduate School of Management helped solidify business basics and strengthened my ability to grasp and process business challenges. Then, the Sustainable Global Enterprise Immersion helped me understand that, whether we like it or not, sustainability is more of a founding parameter for a business rather than an added trait. The lag between cause and effect that continues to delude the world into believing that sustainability efforts are not that urgent or needed is an important red flag I learned to spot in Professor Glen Dowell's class on strategies for sustainability.
Since India has not seen the age of advanced medical infrastructure in the domain of veterinary practice, the country is still blind to techniques and methods that can help alleviate the animal welfare challenges that come from the sheer size of the animal population in India. Sterilization programs and existing infrastructure are unable to keep up with such an ever-growing population.
According to the Times of India, based on research by Tata Trusts:
"New York, for instance, has 33 full-time animal hospitals while London has 15. Mumbai, on the other hand, has just one. … Statistics showed that there are at least 50,000 registered pets, 70,000 unregistered pets, 2 lakh stray dogs, and 3 lakh stray cats in Mumbai. For all these pets and other animals, there are only two hospitals, one in central Mumbai and another in Thane."
In India, there has been a steady increase in the rate of students who do not complete their studies in veterinary medicine owing to lack of facilities that offer a more practical teaching experience and the uncertainty in the future career security and opportunities. The Tata animal-care facility aims to solve for problems in both infrastructural primitivism and a struggling educational structure.
My job? There's so much to do!
Identify the actual demands,

Devise a recruiting strategy to find and retain expertise,

Design a sustainable public relations campaign,

Create an organizational structure for collaborations with the Vet College, and

Prepare a continuously updated feasibility report for all phases of the project.
So, here I am. A Naidu, a fourth-generation Tata employee, and a Cornell "half MBA."
Let's do this.
—–
Follow Shantanu's journey on Instagram: https://www.instagram.com/suitcase_full_of_sparks/.