How to connect with Johnson's worldwide alumni network
By Lisa Vinson, assistant director of Alumni Affairs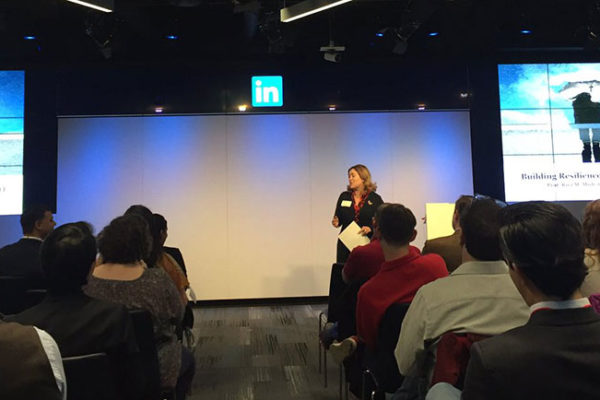 As soon as you enroll as a student in one of our executive MBA programs you will join the Johnson community and become part of its network. The Alumni Office is here to help you get connected! It is never too early to begin taking advantage of the Cornell University and Johnson alumni networks—we invite you to start today.
The Alumni Affairs team makes you our number one priority. In fact, we feel so strongly that current students should engage with the alumni community, that we have a dedicated person on our team who works to make such connections possible and enriching. We invite you to engage with us through communications, events, volunteerism, or other opportunities that may come your way.
Here are a few ways to get started:
Get involved with your regional Johnson club
Forty-five regional alumni clubs, located all over the globe, exist to provide great programming and opportunities to network with other Johnson and Cornell alumni in your geographic area. The alumni community is always eager to connect with prospective students and offer support for current students.
Attend a Johnson event
Johnson signature events are fun, informative, and an excellent way to meet alumni and engage with the school.
We invite you to join us for one of our signature events, including the Thought Leader speaker series, featuring high level business executives or faculty from the Cornell community who share their research and expertise on issues that confront business today. We are pleased to offer Thought Leader events in many regions throughout the country, including New York City, the San Francisco Bay Area, Los Angeles, Boston, and more to come.
Join the Cornell community
Cornell University is proud to count more than 255,000 alumni, and of those, 15,000 are Johnson alumni. Whether you are in your home city, or traveling for business, we hope that you will reach out and see if there is anything going on nearby. Come see old friends, expand your network, and continue learning long after you graduate. We look forward to welcoming you!