From the gorges of Ithaca to the caffeinated jungle of NYC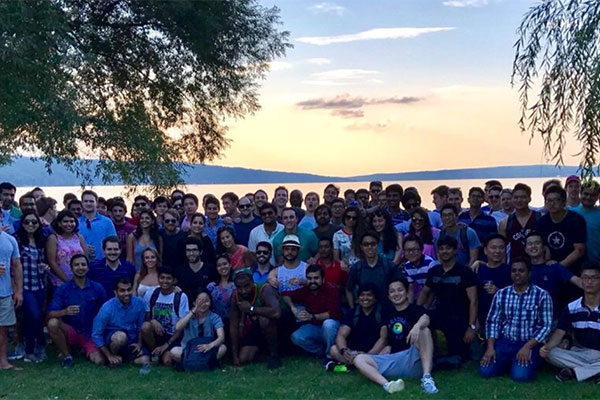 The sun is setting on summer 2017 and I have just completed the Ithaca-based portion of the Johnson Cornell Tech MBA program. For those who aren't familiar with the program, the Tech MBA is split into three experiential pillars:
an immersive first semester on Cornell University's Ithaca campus where MBAs take core business courses with other Johnson MBA students in the One-Year program;
a Product Studio fall semester in NYC at the Cornell Tech campus where business students take tech classes and where cross-functional teams of law, business, engineering, and computer science students develop a technology solution to a strategic business need of a real client; and
a Startup Studio spring semester in NYC where cross-functional teams develop new business ideas from concept to launch.
The summer semester in Ithaca, NY was about building a foundation. While the semester was super fast-paced and we were bombarded with exams and projects, it also provided us with an incredible opportunity to bond with new classmates in a rural and scenic setting outside the chaos of caffeinated NYC.
Here are 5 highlights from a summer well spent.
#1. Big Red pride
Spending a few months in Ithaca fostered a genuine connection to the larger Cornell University community. My classmates and I developed a real sense of pride in both the Samuel Curtis Johnson School of Management and Cornell. We listened to Joe Biden give a powerful speech at the Class of 2017 Commencement in May, hung out with our professors in their local Ithaca homes, explored Cornell's majestic campus and scenery, and took part in numerous university-wide events, festivals, and parties.
#2. Academics
Having spent the past five years in the world of startups, I've been lucky enough to witness a 360-degree perspective on how to launch, run, and scale a business. That said, my familiarity with the intricacies of finance, accounting, data analytics, and economics prior to this summer was surface level. Taking deep dives into each subject area allowed me to better understand the application of core business concepts and data outside of academia—knowledge that I wish I had earlier. The core courses have brought me closer to seeing both the forest and the trees of a business.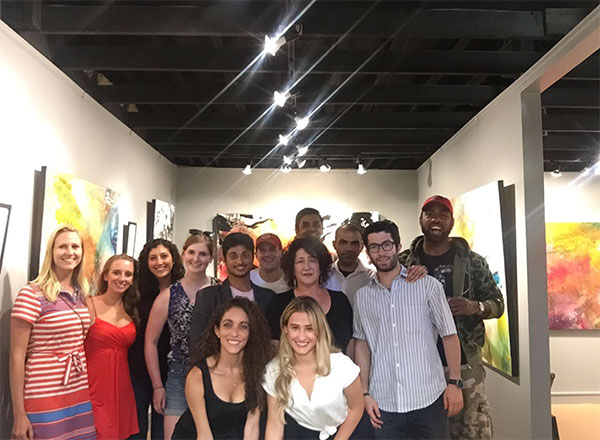 #3. Leadership and soft skills
While I dismissed these classes during undergrad, at Johnson we lived, breathed, and practiced leadership and soft skills. On day 1 we were placed into a "Core Team" of five with whom we were required to work on six cases in six classes. Each team member required to lead one case. Much like in the real world, we could neither pick our team members nor the cases. Deadlines and requirements were strict and teams competed hard. Through numerous late nights, arguments, feedback mechanisms, and celebratory visits to the bar, I learned a great deal about integrating diverse opinions, managing expectations, and maximizing the potential of each team member.
#4. Diversity and friends
Every business school I applied to raved about their student diversity. This is exceptionally true of Cornell. In my Core Team alone, the five of us hailed from Taiwan, India, Mexico, Mauritius, and New York (yours truly). There are students from around the world in functions ranging from healthcare and consulting to engineering and startups. Coming from NYC, I know a thing or two about diversity, but this was a different level. We intermingled both inside and outside the classroom in a diverse variety of environments. In addition to my Cornell Tech MBA classmates, I had the chance to meet and work with many One-Year MBA and Two-Year MBA students, making my network that much larger.
#5. Common mindset
I am amazed by the entrepreneurial spirit and passion for technology that my classmates have. Through one-on-one lunches, group projects, hikes, and evenings out, one thing was clear—I am surrounded by leaders, critical thinkers, problem solvers, strong communicators, and builders that can make things happen.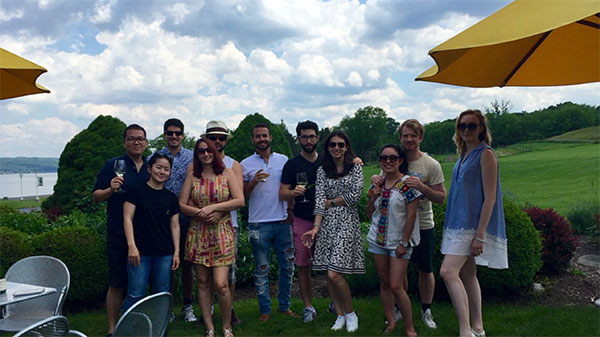 I look forward to building on the relationships I forged in the lakes, gorges, and (of course) wineries of Ithaca at the equally gorgeous Cornell Tech campus on Roosevelt Island. This is the MBA for me, and the future looks brighter than ever.