5 distinguishing qualities of Johnson Cornell Tech MBAs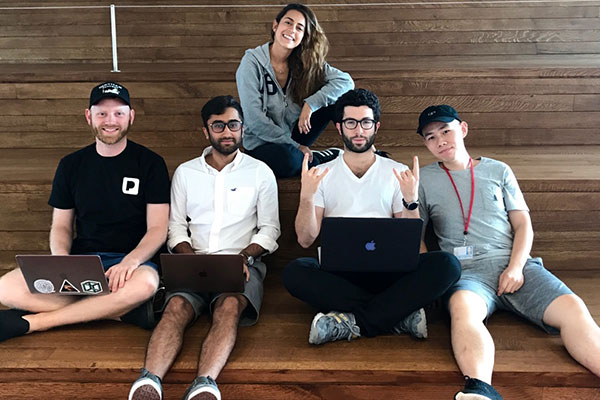 Every business school has a unique personality — and some candidates are a better fit for certain schools than for others. For those of you that have your sights set on the Johnson Cornell Tech MBA program, here are top 5 qualities that I've observed among my classmates:
1. High energy and grit
The ability and willingness to work grueling hours is common across the board. I'm amazed at the sheer energy, intensity, and will-power of my MBA peers. This endurance and hustle is the engine that enables MBAs to do five group projects, build prototypes, take final exams, maintain side businesses, and go through recruiting — all at the same time.
2. Focus
Unlike other MBA programs, Cornell Tech attracts students with quite a wide array of goals and ambitions. My peers are particularly adept at tailoring their school experience around their particular goals (which the school enables us to do). Concentrating on a narrower set of challenges and classes ensures that mental energy is not drained by less-relevant tasks and responsibilities. We choose our battles and do our best to win the ones we play.
3. Innovative mindset
As corny as it sounds, my peers are builders that challenge the status quo. They don't accept things the way they are or have always been done. They are change agents that want better, faster, and more. I'm surrounded by driven individuals that are convinced businesses, communities, and even countries can be run more efficiently and effectively.
4. Collaborative attitude
Johnson Cornell Tech MBAs have an uncanny ability to shift fluidly between leadership and supporting roles. While all MBAs like to be winners and enjoy a little healthy competition, you will not be successful at Cornell Tech if you can't collaboratively work with others. We have group projects in every class and there's no room to hide. The school places a great deal of emphasis on teaching us to maximize the potential of every team member.
5. Mindfulness
Not a characteristic one would typically associate with MBAs, mindfulness is one of those unique traits that really sticks out to me in this program. It's incredible just how aware my peers are of each action, word, and thought in day-to-day life. They take responsibility for their actions, don't judge others, and are always there to help one another. Based on my experience, I'd say that is rare trait for a bunch of ambitious young professionals.