Noteworthy: Hotel School hosts entrepreneurship bootcamp for disabled vets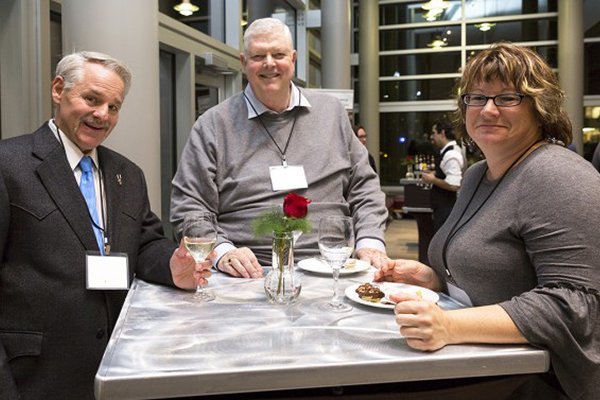 Veterans are especially well-suited to entrepreneurship because of the tenacity, resilience, and get-it-done attitude they learn during their military service. Entrepreneurship Bootcamp for Veterans with Disabilities (EBV) is a one-of-a kind program that gives interested veterans the skills and training they need to successfully establish and run their own businesses. This unique initiative, which is offered at 10 universities across the United States, has served 1,500 veterans since it was founded in 2006, according to Cornell's EBV director Neil Tarallo.
Cornell's EBV program, which is run by the School of Hotel Administration, focuses on entrepreneurship in the food and beverage sectors of the hospitality industry. A total of 15 veterans recently participated in Cornell's 2017 residency portion of the program, which happened to coincide with Veterans Day this year.
Key facts about EBV:
Entrepreneurship Bootcamp for Veterans with Disabilities (EBV) is a 14-month program that includes 30-days of instructor-led online coursework, a nine-day residency at an EBV university where participates learn the "nuts and bolts" of business ownership, and 12 months of support from EBV and the Small Business Administration.
Approximately 86 percent of Cornell's EBV participants start a business within two years of finishing the program and 93 percent of those businesses are still in operation two years after opening their doors.
The program is offered entirely free to participants through the generous support of the EBV universities and the private giving of individuals and corporations. Expenses covered by the program include transportation, lodging, food, and textbooks.
To learn more about EBV at Cornell, visit the program website or apply here. Several of the veterans who were part of Cornell's 2017 residency class were featured on WHCU, a special Facebook Live broadcast of the radio show Setback Survivors, and in a Cornell Chronicle article.