Why entrepreneurial MBAs should care about initial coin offerings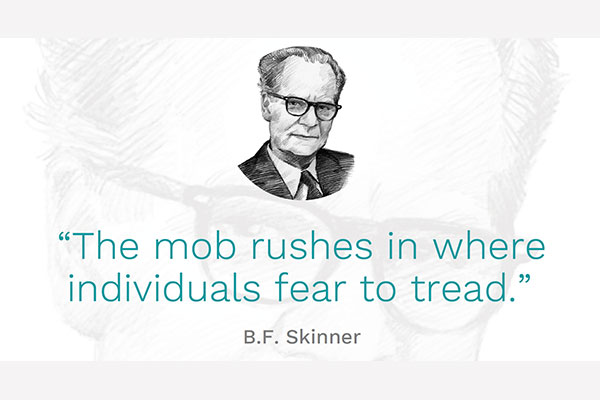 By Alex Topchishvili, Johnson Cornell Tech MBA '18
Spring class registration was recently upon us for the Johnson Cornell Tech MBA program, and a small but passionate group of us have just registered for the Fintech Intensive — a "package" of classes that dive deep into fintech business models, blockchains, cryptocurrencies, and crowdfunding. One core reason entrepreneurial MBAs are interested in this program is the prospect of initial coin offerings (ICO).
For those unfamiliar with the space, an ICO is an unregulated means of crowdfunding via the use of cryptocurrency, which can be a source of capital for startup companies. Investors buy "tokens" which are units of digital currency that are typically meant to play a critical role in the business that the startup wants to build. The value of the ICO is arbitrarily determined by the startup team based on what they think their company is worth at present stage. Then, through supply and demand, the value of the token is settled on by the network of participants (owners), rather than by a central board or authority. A bit of context to put our excitement into perspective:
Prior to the implementation of the Securities Acts of 1933 and 1934, capital markets in the United States were effectively governed by the "law of the jungle'"— market conditions that led to the stock market crash of 1929. These regulations significantly constrained the ability of non-accredited investors (those without significant income or net worth) to participate in the private capital markets, and completely banned the marketing of non-registered securities to the general public. This had the effect of not only severely restricting access to financing but also reducing the ability of the majority of Americans to invest in these markets.
Startup fundraising methods have historically consisted of obtaining funding from institutional investors, high net worth individuals, and investment funds. While still prevalent, this model of financing has been placed under tremendous pressure due to a multitude of factors, including:
The Internet, which has provided a platform of communication for every individual with an idea or a dollar to invest
Today's social media-driven culture, which has allowed for the distribution of idea campaigns and investment opportunities to a much wider audience than was ever previously possible
The dotcom boom and the millennial-driven "maker" movement, which have given rise to thousands, if not millions, of dedicated, internet-savvy entrepreneurs seeking to fund new and innovative ideas
Blockchain's promise of facilitating fast, secure, low-cost international payment processing services, which has helped individuals develop a baseline level of comfort with providing a credit or debit card — knowing their cash is safe
The financial crisis, which drove many traditional investors to turn to safer assets with higher yields and created a significant early-stage funding gap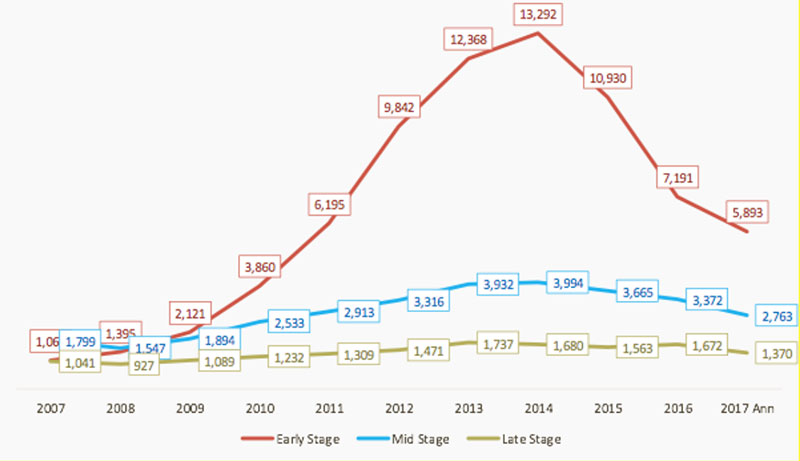 These catalysts proved significant enough to drive the ascent of initial coin offerings — where many smaller investors leverage cryptocurrency and an online platform to gain direct access to blockchain startups and where innovative ideas can compete to attract funding.
As with any disruptive technology that changes the order of things, ICOs come with their fair share of risks and downsides. Early ICOs have attracted high valuations and over-capitalization, and on occasion outright scams — a topic I covered extensively here. Much of this criminal activity, however, is already being mitigated by self-organized due diligence in the blockchain community, and independent research groups like Smith and Crown and ICO Rating.
While ICOs are still young and largely unregulated, they have already activated communities of interest and emerged as a new channel for fundraising, product validation, market testing, and customer engagement. By providing the ability to build a loyal community of followers invested in your growth and to "test the water" without a heavy investment to validate a sustainable market, ICOs offer significant benefits over traditional fundraising. For those entrepreneurial MBAs looking to start their own companies in the near future, you can bet that we're going to take a long, hard look at the ICO route.