Executive MBA myth-busting: 5 myths about the Americas program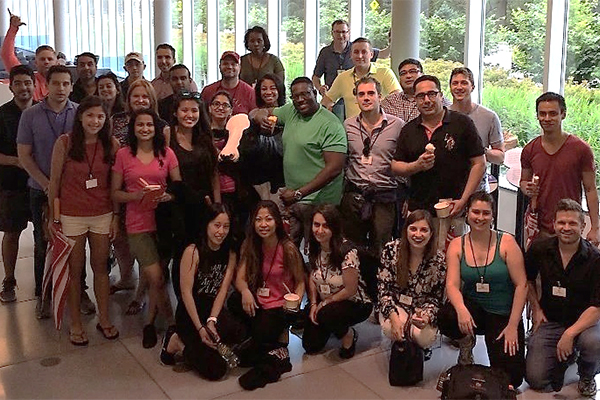 By Beth Greene, Executive MBA Americas '19
Choosing to pursue an executive MBA is a big, life-changing decision, and there are many factors that led me to where I am now in month seven of Johnson's 17-month Executive MBA Americas program. There are a lot of misconceptions out there about what earning a Cornell executive MBA is like. Here are a few myths I encountered that got busted along the way.
Myth #1: My classroom will be full of middle-aged executives with big egos
I was led to believe that my classroom would be full of intimidating, high-powered executives with big egos. This could not have been farther from the truth. While the Executive MBA Americas students were quite accomplished professionally, and the class included CEOs and vice presidents, everyone was friendly and approachable. We have an extremely diverse class composed of professionals of many backgrounds, industries, ages, and walks of life; the class is about 30 percent female.
I found that my Executive MBA Americas class turned out to be a group of more than 100 of the highest calibre business professionals in the Americas—my new high-powered business network, biggest cheerleaders, personal support network, and friends for life.
Myth #2: I will be stressed 24/7 about meeting unattainably high Ivy League–level academic standards
At the start of the program, I was a bit scared about grades and didn't know what to expect at an Ivy League school. What if I somehow failed to meet the minimum grade requirements in order to stay in the program? My fears ended up being very unfounded, as there is a lot of support within the program from professors, tutorials, TAs, classmates, and program staff to help students succeed academically. The professors are the highest quality but also understand the nature of an executive MBA program and the fact that we are all working full time while studying. As long as you do the work and apply yourself, you have great chances for success and it will pay off in your grades.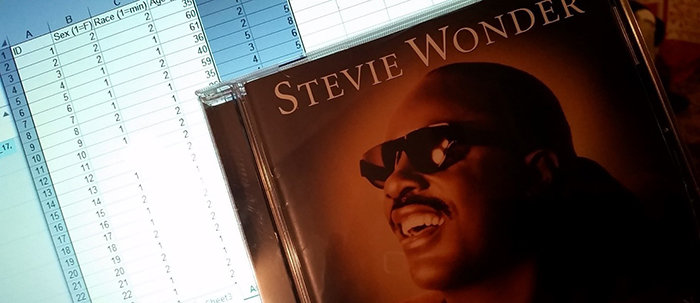 Myth #3: There's no way I will be able to pull off a school-work-life balance—the academic workload will be unmanageable given my other commitments
The schedule of the Executive MBA Americas program is tailored to fit the lives of busy professionals. The staff and faculty do everything they can to make students' lives easier and assist them with time management and work-life balance. The academic workload varies from person to person, but for me I found it was reasonable to expect about two to three nights of homework per week, plus weekend classes and team meetings/working sessions. This being said, the Executive MBA Americas program is a big commitment; having the support of your family is absolutely critical, and it is also helpful to have a reasonable work schedule.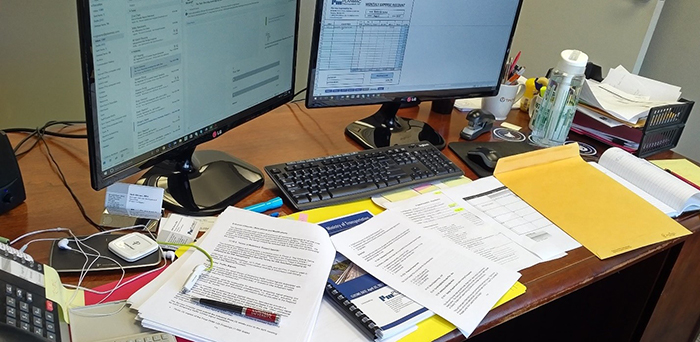 Myth #4: Team-based learning will be a breeze (so much easier than undergrad) OR team-based learning sucks…
There are many different attitudes toward team-based learning. The team-based learning environment at Johnson surprised me on a variety of levels. It was more challenging than I expected on the one side (and thus forced me to learn and grow) and easier than I expected in other ways. It is true that in terms of equal distribution of labour, I found team-based learning in the executive MBA much better than in undergrad; executive MBA students are committed and driven to succeed and, in general, everyone pulls their weight.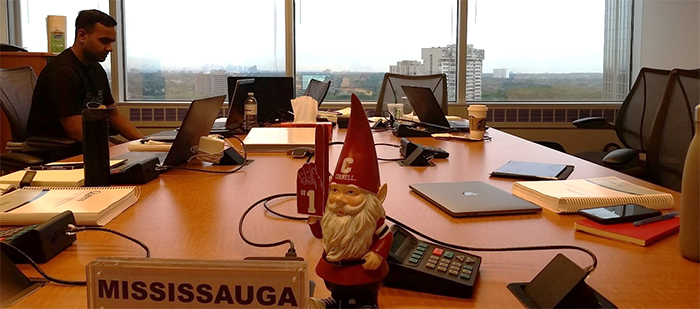 The challenge that many students encounter is the dynamic of working together with a room full of managers and executives. There are often a lot of strong opinions and sometimes there can be "too many cooks in the kitchen," so to speak. This forces you to build skills in effective leadership, team building, delegation, communication, facilitation, consensus building, and prioritization.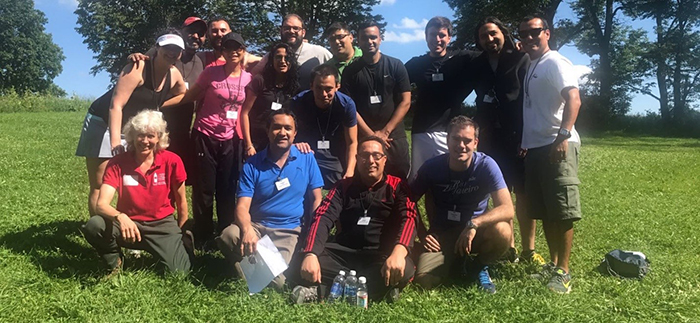 Myth #5: A Cornell Executive MBA is a first-class, one-way ticket to a gold-plated job in the C-Suite
Not exactly! While a Cornell MBA will give you the practical business knowledge you need to succeed in your current and future professional roles, as well as the credentials to accelerate your career growth and open up new opportunities, don't expect to be handed anything on a silver platter. It's important to invest time and effort into building a network among your classmates, Cornell alumni, and in your industry. You will also want to take advantage of the complimentary career coaching and executive coaching services and resources from both Cornell and Queen's that are included as part of the executive MBA program to help you get your career to the next level.