Treks take MBAs near and far during winter break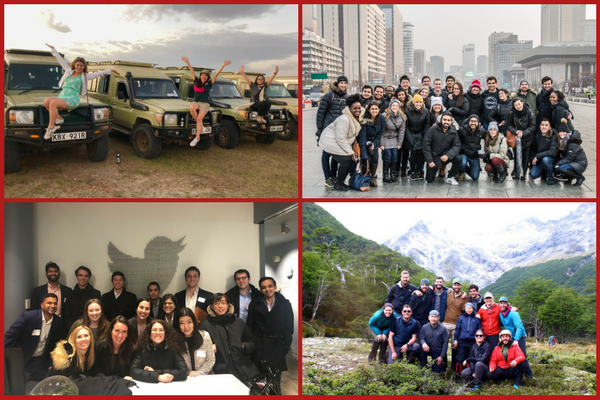 Every year, Johnson offers multiple study trip courses. These faculty-led treks let our MBAs experience diverse business environments, bond with classmates, network with local executives and alumni, and most of all, have fun!
Over winter break, MBAs traveled to Israel, Chile, New York City, the Bay Area, Japan, Korea, and Africa. We asked some students to share their favorite memories and what impacted them the most on their treks.
Africa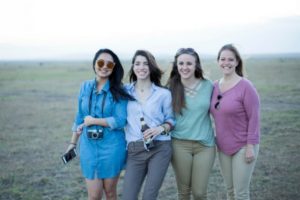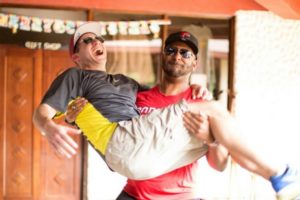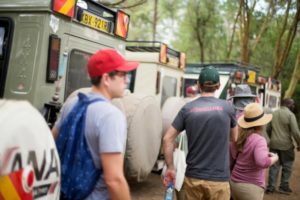 "Africa has long been a mainstay on my bucket list. I thoroughly enjoyed my trek experience in Colombia last Spring and thought that the winter trek in Africa would be the perfect opportunity to finally tick that item off my list.

The Africa trek brought me and 45+ other classmates to South Africa and Kenya. We had a fantastic time in both countries, but I felt that the experience was more enriching and holistic in the latter. In Nairobi, we learned about Kenya's startup scene at iHub and BRCK, wildlife conservation at the Giraffe Center and Elephant Orphanage, and sustainable farming in Kiambethu Farm and Magana Flowers, Kenya's largest exporters of tea and roses, respectively. From the country's capital, we headed west to Rift Valley province for a visit to a Maasai bomo (village), which offered a glimpse into the authentic Maasai culture, and we took a safari drive at the breathtaking Maasai Mara National Reserve."
Nicola de Vera, Two-Year MBA '18
Japan-Korea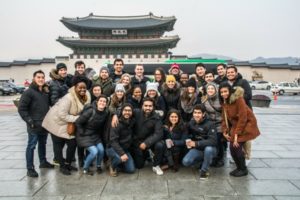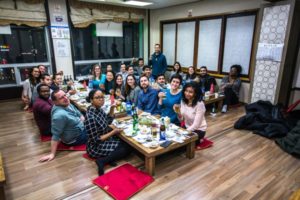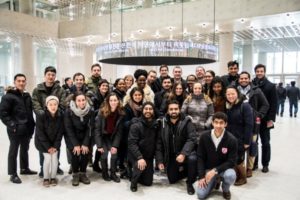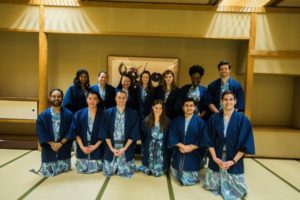 "The Japan-Korea trek was a very rich experience. Since we were accompanied by fellow Korean and Japanese classmates, we were able to authentically immerse ourselves in their cultures and experience the countries using our five senses. Traveling with a small group of around 30 peers gave us the opportunity to get to know each other on a deeper level as well as have a lot of fun at restaurants, bars, riverboats, and karaoke.

In each country, we met with Cornell alumni who oversee corporations ranging from banking to the beauty industry. Being able to ask these executives, CEOs, and directors powerful questions made each company visit a learning experience."
Marcelo de la Garza, Two-Year MBA '18
New York City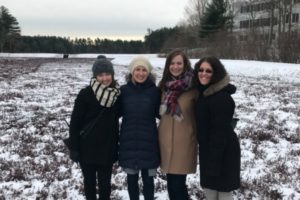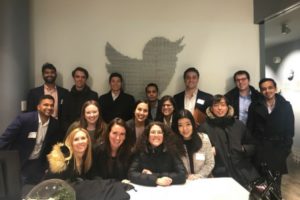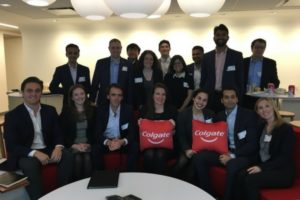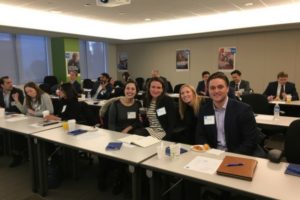 "Shortly after finishing our core finals, the Johnson Marketing Association first-years drove down to New York City to explore the daily lives of marketers in CPG, finance, and tech. In a whirlwind few days, we visited the offices of Colgate, Citi, DanoneWave, American Express, and Twitter. At each location, we were given presentations on the marketing internships and careers available at each company, tours of the offices and their gorgeous views, and the opportunity to network with alumni and marketers at each.

Not only were we given a preview of some amazing career opportunities, but we also enjoyed the city together at happy hour and dinners at some of NYC's trendiest spots. This trek was the perfect opportunity to get a real feel of life as a marketer in NYC and helped many of us make decisions about where we want to apply for internships. Briefings are a great way to learn about a company, but treks bring that company to life. I highly recommend all MBA students take the time to visit the offices of the companies they are applying to!"
Gina Tucker, Two-Year MBA '19
Patagonia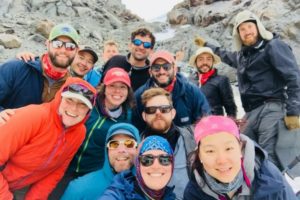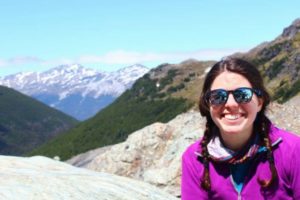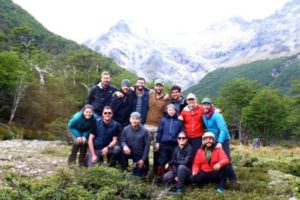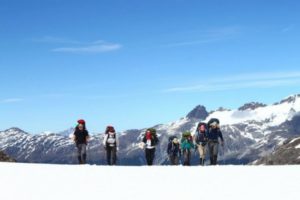 "Find a story in Patagonia, together, present, in growth—that was the goal my expedition group set for our nine nights in the backcountry wilderness. And, did we ever!

There were so many reasons I wanted to go on the Cornell NOLS Patagonia Trek, and the expedition delivered on all of them. For one, it was a unique way to see and learn about a different and particularly beautiful part of the world: we hiked and camped alongside extraordinary glacier-capped mountains and celebrated the completion of our expedition with a traditional Chilean asado. Like many other treks, it provided a special opportunity to get to know some of my classmates better outside of our daily Ithaca routine, but in close quarters and without the distraction of technology.

What was unique about this trek was the focus on leadership, followership, and self-reflection. The daily schedules and routes we took were determined by rotating designated leaders, while the rest of us explored what it meant to be an effective peer leader or active follower. The very real decisions we had to make as an expedition team were rich with learning for our frontcountry lives, such as how to make sure all voices on a team are heard to co-create solutions; how to get buy-in and motivate others; and how to explore the risks and consequences of our choices. As an individual, this trek offered a lot of personal growth too. The daily physical challenge pushed me to practice positive self-talk, becoming more comfortable asking for help from teammates when I needed it, and finding the joy and beauty of the present moment. I am sure I will reflect on my experience on the Patagonia Trek for a long time to come!"
Hannah Zweifler, Two-Year MBA '18