Women on Wall Street: Charged for Success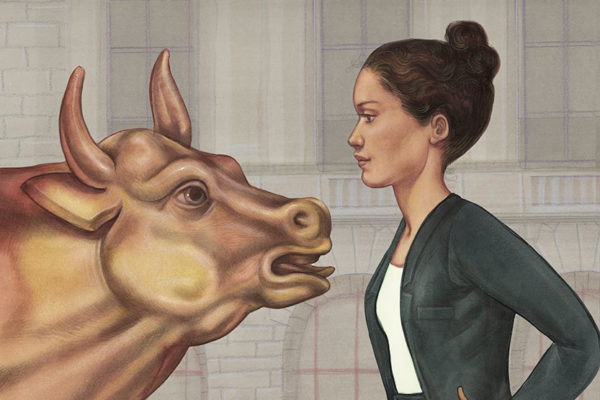 To make it on Wall Street, a woman needs stellar skills in finance and investing plus the mettle and stamina to excel in a world dominated by men.
Picture a clubhouse hammered together by a bunch of boys, with a sign outside: "No Girls Allowed." That's how the workplace can feel to some women on Wall Street. Despite decades of progress for women in many industries, Wall Street has remained, even in recent times, largely a Y-chromosome domain.
In 2014, for example, a study by the recruiting firm Vettery found that 77.5 percent of that year's new class of Wall Street analysts were men. In 2015, an analysis by Business Insider found that men made up more than two-thirds of the combined executive ranks at Goldman Sachs, Wells Fargo, JPMorgan, Bank of America, Citigroup, and Morgan Stanley.
Even Fearless Girl — the statue that has faced down the famous Charging Bull in Manhattan's financial district since March 2017 — figures in an episode that illustrates how far Wall Street still needs to evolve. In October, State Street Corporation, the financial services firm that sponsored the feminist-spirited art installation, agreed to pay $5 million to settle a suit brought mainly by women who earned less than men in the same positions.
Clearly, for women who venture into the Wall Street clubhouse, the space inside hasn't always felt inviting. Women there have faced a host of challenges: sexual harassment, stereotypes about women's capabilities and behavior, job demands that destroy work-life balance, and gender-based pay gaps — to name just a few. They have also faced a culture that penalizes women who don't act like "one of the guys" — yet may also condemn them for doing just that.
Things are starting to change. For instance, according to the New York Times in May 2016, women accounted for 20.5 percent of directors and managing directors at Deutsche Bank in 2015, up from 17.1 percent in 2011.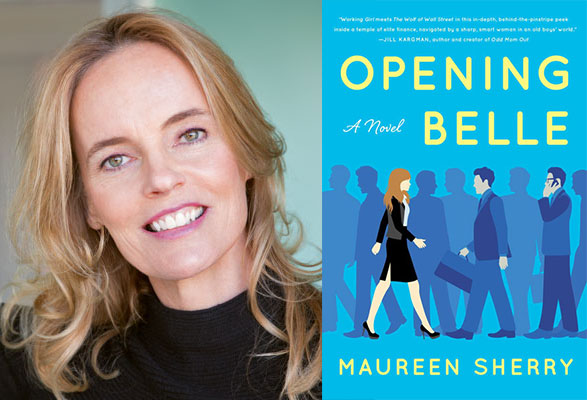 And in spite of the challenges, many women find careers in the investment world to be compelling and attractive. "It's an incredible education," says Maureen Sherry, CALS '86, a former investment banker. "And, obviously, it's a lucrative field."
Women canthrive on Wall Street. But they need to be tough, find allies, work incredibly hard, and stay smart about how they shape their careers.
Eyes wide open
Women who aim to launch Wall Street careers need to have a clear view of the obstacles they'll encounter and be ready to face them squarely.
Overtly sexist behavior, less common now, hasn't faded completely. Sherry knows it well. It's a running thread in Opening Belle, the 2016 novel based on her nine years as a managing director at Bear Stearns. Soon to become a Warner Brothers feature starring Reese Witherspoon, Opening Belle offers a vivid, funny view of a talented woman battling her way through what often seems more like a frat house than an investment bank.
Sherry paints a workplace where a woman on the institutional sales desk sees her inbox fill each day with raunchy messages; where a capital markets partner writes in his review of a prospective hire, "I'd do her if I had to;" where a professional with a baby at home feels compelled to laugh when a male higher-up greets the sight of her breast pump with, "Moo!"
Sherry drew her fictional examples from real life. Other Wall Street veterans share equally dismaying stories. Consider the lunch once attended by Susan Fleming, MS '08, Johnson PhD '10, senior lecturer at Cornell's School of Hotel Administration. Fleming worked at Morgan Stanley, Capital Z Partners, and other financial firms in the 1990s and early 2000s.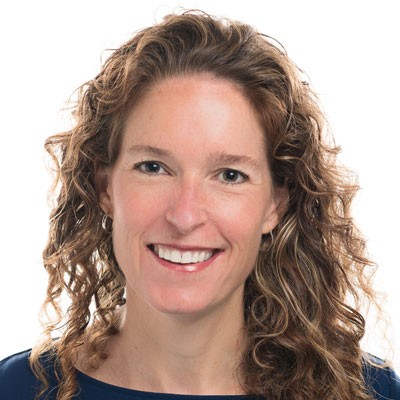 "I was the only woman in the room, also the youngest, and there were people at the table I really respected," says Fleming, whose academic research focuses on women as leaders. One man in the party launched into a graphically offensive joke. "Just before he delivered the punchline, he said, 'Oh Susan, you might want to step out for this!' The whole thing was directed at me." That kind of verbal assault was common, she says.
It's less common today, says Sherry, who left Bear Stearns in 2000 but has kept close to the financial world. In recent years, she's spent many hours interviewing people who work there, first for her book, and now for the film.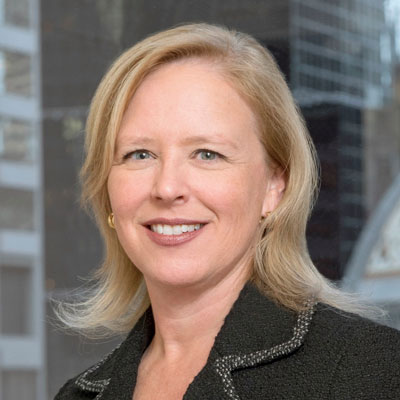 But if Wall Street has grown less blatantly sexist, it's still very heavily male. "I attended a series of investor meetings last week with probably 50 or 60 analysts in attendance, and there were three women," says Kerstin Ramstrom, MBA '01, senior equity research analyst at Mutual of America, a New York-based insurance firm, where she invests in equities for the pension plans of nonprofit organizations.
Male-female imbalance has been the rule even among university programs that train new investment professionals, such as Johnson's Parker Center for Investment Research. "We were seeing roughly 25 to 30 students every year wanting to pursue this field, and of that, maybe three to five were women," says Lakshmi Bhojraj '95, MBA '01, a former equity researcher and now executive director at Johnson's Parker Center for Investment Research, reflecting on conditions a few years back. "The number hadn't budged for many years."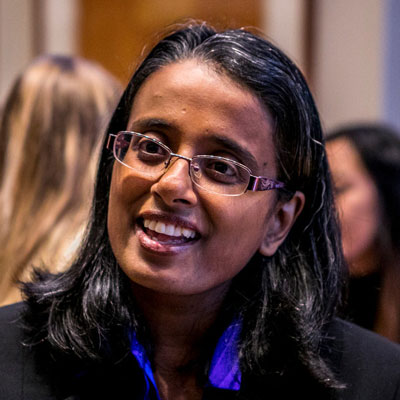 Conversations with members of the industry point to equally sparse numbers at asset management firms, Bhojraj says. "Typically, 10 percent of investment professionals are women."
Hoping to address this imbalance, Bhojraj founded a pair of Women in Investing (WIN) conferences at Cornell, which promote investment management as an attractive career. This is the "buy side" of the industry, where professionals manage portfolios for their employers or for clients. Johnson launched its WIN conference for MBA students in 2010 and one for undergraduates in 2016.
People such as Bhojraj lament the low female-to-male ratio in the industry in part because women who are grossly outnumbered may feel they're trespassing on male turf. "It doesn't have to be any sort of overt discrimination; it can be just feeling like you're the only one that can't do the after-work gathering for drinks because you have other obligations in your life," Bhojraj says.
Workplaces where males vastly outnumber females also tend to perpetuate traditional assumptions about how the world works — and, therefore, how companies should hire, promote, and compensate. "The way the corporate world is structured, male is the norm," Fleming says.
Only 26 women — 5.2 percent — serve as CEOs of Fortune 500 companies, and women hold just 20.2 percent of board seats of companies on that list, according to the working women's advocacy organization Catalyst. Although some institutions have made changes, at many firms, men at the top still institute policies and practices based on the notion that employees have partners who can keep the household running and look after the kids.
So when a Wall Street job entails long hours and extensive travel, and when getting ahead requires after-hours bonding with colleagues, bosses, or clients, a woman with duties outside of work and no stay-at-home spouse can have an especially tough time.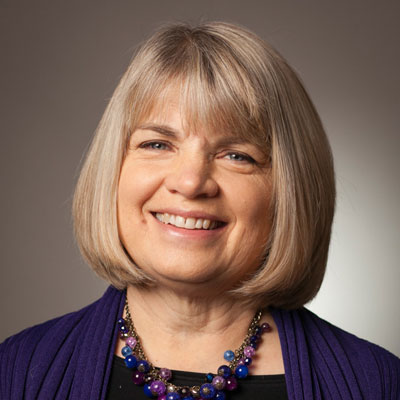 Male-dominated corporate norms, plus a shortage of women at the upper levels, can also make it hard for women to find mentors or sponsors. Those crucial relationships often emerge from existing networks, says Deborah Streeter, Bruce F. Failing Sr. professor of personal enterprise and small business management at Cornell's Charles H. Dyson School of Applied Economics and Management, who also teaches the eCornell certificate program, Women in Leadership. "By nature, if the group is dominated by men, networking is going to occur around the activities that tend to be more male-oriented, like golf," she says. A woman who doesn't play golf, or can't join the group afterwards in a men-only clubhouse, loses opportunities.
Double Trouble
Other challenges that women face include stereotypes about professional women, a persistent pay gap, and the unintended consequences that may arise when men try too hard to avoid impropriety.
Stereotypes about women create what is called the "double bind." That's the demand that professional women perform as assertively as men, paired with the prejudice that labels assertive women "unfeminine," "nasty" — or worse.
"They have to navigate a very narrow path, where they're decisive enough as leaders to be seen as strong and commanding, but not so much that they're seen as 'not nice,'" says Streeter. "In finance in particular, because it can be a very aggressive, fast-moving, competitive environment, that complicates things."
As for the pay gap, recent research confirms that it hasn't gone away. For example, a 2015 study by the Institute for Women's Policy Research in 2015 found that women working as sales agents in the securities, commodities, and financial services industries earned 52 cents for every dollar earned by men in those positions. Women who work as financial analysts earn 77 percent as much as their male peers, the Wall Street Journal found in 2016.
"It's pretty well known in the industry that women get paid a lot less than men, for no good reason," says Ramstrom. "I have seen very recent examples that are, in terms of work quality, absolutely baseless."
Even when men on Wall Street try to create a more equitable environment, those very efforts may raise barriers for women. Consider what happens when men try extra hard to avoid accusations of sexual harassment and how that can backfire on women who are trying to cement business relationships.
Sherry tells of one female investment banker she knows who arranged a dinner with a major male client. "He insisted that she bring more people, so it wouldn't appear to be anything but a business meeting," Sherry says. "That's something a guy doesn't have to deal with."
Rich ROI
Despite the real obstacles that women encounter on Wall Street, many of them find that the effort required to succeed there pays off royally. Talented, persistent women often discover work they relish and opportunities to rise.
Fleming flourished in the investment world even at times when she was the only female professional at her firm. "I was one of the guys," she says. "I have an aggressive personality. I had sharp elbows." She also worked incredibly hard and had good people backing her up, she adds.
Ramstrom loves picking stocks. "I find it absolutely fascinating to dig into companies and figure out what makes them tick," she says. She also enjoys scrutinizing the market and knowing that her work helps people build toward retirement. "I put my energy, curiosity, and enthusiasm into that on a daily basis."
Rebecca Shaghalian Larkin, MBA '98, who worked in the securities division at Goldman Sachs from 1998 to 2015, loved her job as well. "I enjoyed my colleagues and the camaraderie, working with a smart group of people in a collaborative way. I also really enjoyed having autonomy, being able to run my business and use all the things I'd learned over time."
Currently taking a temporary break from the financial industry, Larkin retired from Goldman Sachs as a partner and head of U.S. and international cash sales.
While increasing the ranks of women on Wall Street would give more women the chance to enjoy the same rewards as Fleming, Ramstrom, and Larkin, greater equity would also pay off for financial institutions and their clients.
"Many studies point to traits that women have as investors that lead to better decision making and better business outcomes," says Bhojraj. "Women are less likely to be overconfident and are relatively more risk averse. They're more likely to exhibit style consistency in managing their portfolios. They also trade less and incur fewer transaction costs that eat away at returns."
The good news for women who seek the satisfaction of a Wall Street career is that women are starting to gain a warmer welcome. In part, that welcome comes thanks to the efforts of firms such as AllianceBernstein, where Linda Giuliano, MBA '02, serves as head of responsible investment and chief administrative officer, Global Value Equities.
"The firm is committed to diversity and inclusion," Giuliano says. "We have been doing quite a lot around training for women leaders in the organization, making sure that when there are opportunities, we look at a broad range of candidates for those positions. Things are happening, but it takes time."
Sherry, too, has seen sincere efforts to attract and cultivate female professionals. "There are women's groups and gender awareness groups at these banks," she says. "I do believe they want more women."
Cornell is also trying to urge more women to choose Wall Street. Each year, the WIN conferences for undergraduates and MBA students give scores of women from Cornell and other top universities a chance to network, talk with men and women from leading investment management firms, and pitch stocks to panels of judges who provide feedback on their performance.
Road Map and Resources
All those efforts to make the path easier for women are helpful, of course. But a woman starting a career in the investment industry can also take many steps on her own to pave the road toward success:
Assess your own needs and pick a firm that fits you. "Try to understand the culture of an organization and see if that aligns with you and your values," Giuliano advises.
To find the perfect fit, a woman should not only do research on potential jobs, but also look inward, says Adrienne Martinez '01, MBA '08, business information security officer at Bank of America Merrill Lynch in Charlotte, N.C. "What kind of environment do I excel in? The physical environment, the leadership environment: All those things become increasingly important when you're in an environment that doesn't match what you need."
It's vital to find out as much as you can, Martinez says. "Go in hungry. Ask a lot of questions. Be curious about your career."
Connect with networks and find people who will serve as champions. In a 2017 survey conducted among women attending the RegentAtlantic Wall Street Women Forum, 59 percent of respondents said that lack of a sponsor, or the right sponsor, is the main factor that keeps women from advancing on Wall Street.
"Sponsors are not just mentors, not just networks, but people who are going to take you under their wing — recommend you, refer you, give you plum assignments," says Streeter.
A woman might start her search for crucial connections by emailing or calling a senior woman in another department and asking to learn about that person's job, says Giuliano. It's useful, as well, to join a corporate group such as the one AllianceBernstein formed to bring women employees together. "I would also say to get involved in professional organizations," Giuliano adds.
Martinez found useful allies among the female managers she worked with during her years as a relationship manager at Deutsche Bank Asset and Wealth Management in New York. "I had really good relationships with those women ahead of me," she says. "To the extent that they were able, I would like to believe that they were advocates for me." One of those women continued to give her career advice even when Martinez no longer reported to her.
Stay proactive about maintaining crucial relationships. "It's about email. It's going for coffee," says Larkin. "It's 'Can I stop by your office?'"
A woman should have multiple mentors, she adds. "I had a boss who used to ask, 'Who are your board of directors?' Some are professional, some are personal, some might be family." A woman should turn to those people not only when problems arise, but to pass along good news or ask advice about opportunities, she says.
Remember the power of informal networks. Ramstrom, for example, relies on a carefully chosen group of female peers whom she likes and trusts. "Sometimes it can be a good referral network for help — housecleaning, childcare, the basic things that can help you make things work," she says. "But a lot of it is just emotional support and tactics for dealing with challenges you see at the office."
Larkin's informal network included her parents and in-laws, who helped her manage competing demands when her children were young.
Learn to recognize and undercut gender bias. "The most important thing for women is to understand what is happening to them — not to have a chip on their shoulder, but so they can step back and be objective about what strategies to use," Streeter says. For example, a woman who is inclined to make blunt statements — surely the prerogative of a leader — might discover that her tone works poorly with some of the men on her team. Based on that insight, she might strive to leaven her straight talk with humor and compassion.
Defuse tension with grace. "I have witnessed some women who were so sensitive to any kind of perceived slight that it was a problem for them: it took up some of their own brain space," says Sherry. Pointing out a thoughtless remark with a smile could be more effective than keeping one's frustration bottled up.
Turn lemons into lemonade. Women who find themselves vastly outnumbered on Wall Street might even discover ways to use that situation to their benefit. Larkin, for one, had no complaints about the male-female ratio when she arrived at Goldman Sachs in 1998. "There were fewer women interested in going into sales and trading at the time," she says. Her gender helped her stand out from the crowd. "A lot of financial services firms were looking for more women."
Just keep at it. Much of what it takes for women to succeed on Wall Street involves simply plugging away at a demanding job. "Table stakes are you have to be a high performer," says Streeter. "And you have to learn how to make that visible to people."
Women in finance still have to work as hard as, or harder than, men, Ramstrom says. "I knew that going in. It is what it is: you just keep doing it."
Everyone Needs to Talk
For all the advice they offer about how to succeed on Wall Street, women who have worked there also insist that building an environment where women can thrive should be everyone's responsibility.
"Most of the time, it's all women talking to women," says Giuliano. "We need to bring the men around the table." In many cases, men who exercise bias toward women might not even realize it, she says. Communication and education can help.
In the broader corporate world, the idea of assembling people of different genders, ethnicities, sexual orientations, and other categories to work together for diversity is starting to gain traction. Deloitte, for one, made news recently when it announced it was scrapping "employee resource groups" (ERGs) for women and minorities in favor of "inclusion councils." Those councils comprise people who belong to many different categories, including white men.
Some observers argue that ERGs are still essential for helping members of "out groups" gain strength in their careers. Others maintain that the people already in charge play a crucial role in empowering others. Inclusion councils allow those leaders to engage with the people they mean to empower.
Either way, the issue of women on Wall Street isn't an issue for women alone.
"It shouldn't be all on the backs of the women to change," says Fleming. "It needs to be on the backs of organizational cultures. And that takes leaders of organizations genuinely wanting change, owning it, being personally involved, and modeling behavior that will move the needle."
Illustration by Anita Kunz