Turning classroom lessons into world-class service with GMP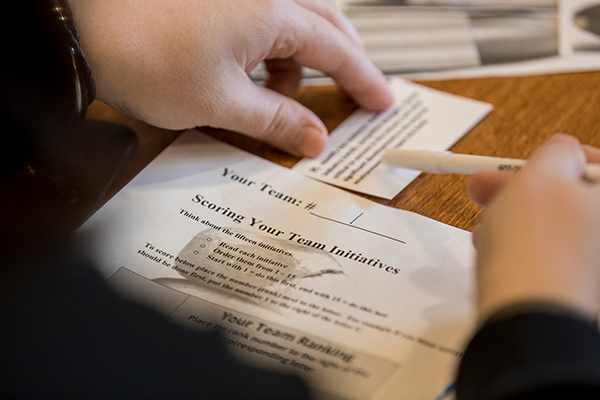 Tasked with overseeing the operation of a full-service hotel, there's no doubt general managers would be interested in taking a step back from the day-to-day and becoming a student again—and there's great advantage in doing so. Among the halls of Cornell's world-renowned hospitality school, GMs and assistant GMs will find the tools they need to move their career forward with the Hotel School's General Managers Program (GMP). More than any other aspect of GMP, participants consistently rank their classroom experience at or near the top of the list. Why? When you immerse lifelong learners in the most relevant educational experience they've ever had, GMP becomes an investment in yourself, the kind of professional development that's nothing short of priceless.
At the heart of GMP's learning environment are world-renowned faculty such as Steven Carvell, professor of finance at the School of Hotel Administration. Drawing on more than three decades in the school, Carvell teaches financial management and value creation in the executive education program. He emphasizes the distinct nature of the GMP classroom experience as something everyone profits from, including himself:
"Teaching executive education allows me the opportunity to interact with people who have significant work experience. When you interact with people who are already in the working world, and who are specifically motivated to furthering their careers, it makes you focus your teaching and requires you to ground all of your commentary and presentation material in real world environments."
A rich and relevant classroom experience
With a self-described teaching style that's "both highly informative and highly interactive," Carvell strives to keep the material and content as applicable to the concerns of participants as possible. "I work hard to make sure that the material covered in every executive education course that I teach has significant substance, is grounded in both theory and practice, and provides real insight to the participants," he says.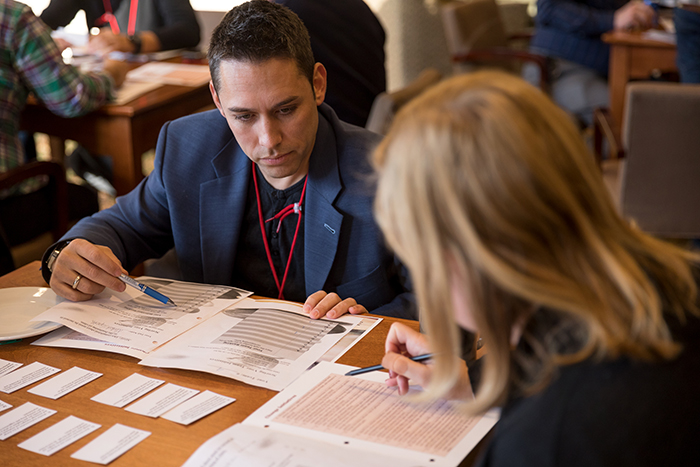 The extra effort by faculty does not go unnoticed. Participants quickly pick up on the real-world relevance of the material and content. Within the first class session, general managers are already thinking ahead to implementation of contemporary research on the pressing issues they face day-in-and-day-out. The inevitable result: GMP participants walk away from the experience with a lengthy to-do list of concepts and components. These ultimately translate into real change in a professional's daily routine, some ready for implementation immediately and others intended to be applied over the next six to 12 months following GMP.
Something to learn and something to teach
When asked about the secret recipe that makes the classroom come alive, Carvell explains how face-to-face interaction enriches the learning environment, noting that every member within the classroom has something valuable to contribute. "From both the least experienced GM participant to the faculty member, we all have something to learn and we all have something to teach. We all benefit from that interaction and that environment." Hoteliers come to GMP to learn from others' experiences while offering their own. It's from this classroom participation that the most fruitful discussions arise, and it's here that the real magic happens, says Carvell. "When everyone listens and learns from everyone else, the GMP experience becomes synergistic. People gain insights where they were not expecting them."
Another meaningful aspect of the program, says Carvell, is the relationships that begin in the classroom and extend beyond. More specifically, he takes pride in the way in which faculty forge lifelong learning partnerships with GMP participants. When Carvell tells them to stay in touch, he means it. "I am in regular contact with dozens and dozens of ex-GMP participants from around the world. We run into each other at industry events on a regular basis and I have provided references from them as they continue their careers."
Stepping out of the cocoon
As senior leaders in the hospitality industry, the everyday demands of general managers leave little time for reflection, hence why one participant, Jannes Soerensen, general manager at The Beaumont, United Kingdom, likened coming to Cornell as "stepping out of the cocoon."
"It is so important to continue to learn, to gain exposure to new thinking and other ways of doing things, and to share experiences with one's peers from all over the world. The GMP program has been hugely beneficial for me," Soerensen says.
GMP's learning environment succeeds in part because it isolates participants from the confines of work and the daily grind. It's simply not enough to learn the concepts that create change up the organization, down the organization, and across the organization. True professional development demands introspection, and Cornell's GMP facilitates the necessary learning space for focus and personal evaluation as a general manager.
General managers come to GMP to learn. They leave equipped to do so much more. In fact, there is arguably more work after GMP than there is while studying on the Cornell campus. Our participants leave emboldened to experiment with what they've learned and see the results for themselves. It's for this reason, and many others, that Cornell's General Managers Program encapsulates the kind of experience that never stops paying dividends, personally and professionally.