Companies that embrace artificial intelligence will become industry outliers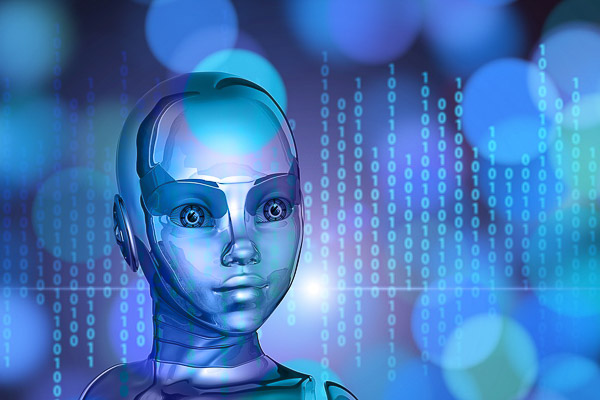 Sometimes Kimberly Stevenson, MBA '01, has a hard time convincing people that artificial intelligence (AI) already plays a role in their lives. Other times, she just visits her hair salon.
"Alexa!" a stylist will say after adding color to a customer's hair. "Set a 30-minute timer."
The stylists don't think about it now. But Stevenson, senior vice president and general manager for data center infrastructure at technology giant Lenovo, notices every time.
"If she saves three minutes for eight haircuts, she can get one more haircut in during the day," Stevenson said in her presentation, Digital Transformation and the Rapid Change Associated with AI, delivered at the annual Johnson Club of Charlotte Predictions event on March 19.
Speaking on the 41st floor of One Wells Fargo Center, high among the skyscrapers in Charlotte, Stevenson made a convincing case that businesses that embrace AI will leap ahead of those that don't. By 2030, she said, AI will add $15.7 trillion to the world's GDP. It will provide a 35 percent boost to U.S. labor by 2035, in large part because of little things like the three minutes her hairdresser saves here and there.
"If we're in a movie you have to say we're in the opening credits," she said. "Those who figure out how to embrace this change will be the winners in every industry. And those that are resistant because they feel like it's a risk—and it is a risk—are going to suffer in a very painful way."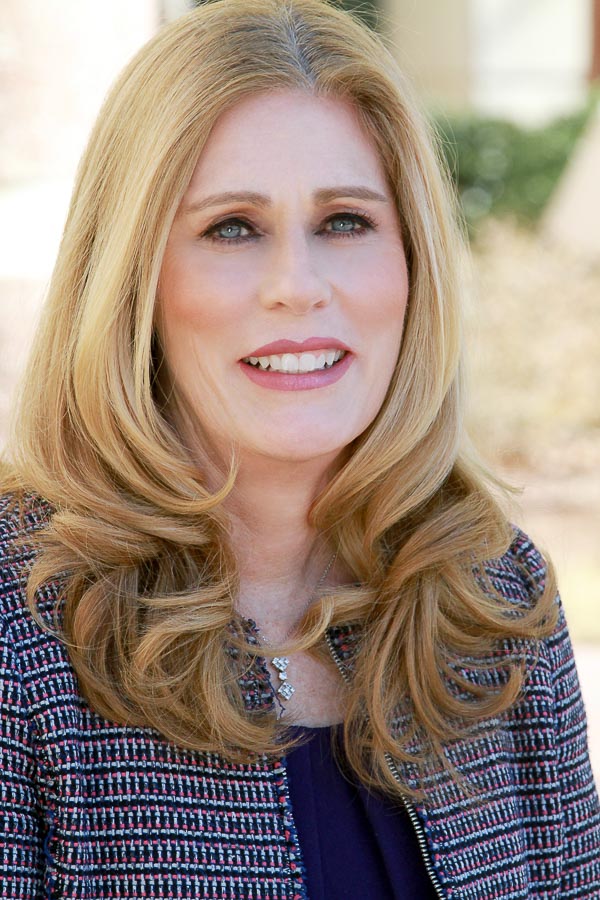 Envisioning the future
Few people spend as much time considering the future as Stevenson. She's been a vice president or executive for technology companies for more than 30 years: Before Lenovo, she was CIO and a COO at Intel, and before that she was vice president at what was known as EDS, now DXC Technology.
She took the job with Lenovo in 2017 and moved to Morrisville, North Carolina, home of one of two company headquarters (the other is in Beijing). She couldn't unpack without thinking about AI: As a handyman measured a room to install a chandelier, Stevenson thought of a pair of glasses being developed that could show him the exact center point within seconds.
She has countless other examples of things we'll soon see. A company in California is making security guard robots that zing around parking garages at 18 miles per hour. In China, elderly people have robots that resemble dogs and act as comfort companions. Here in the United States, Ford is using its wealth of data about driving habits to develop a prototype of a crib that mimics the motion of a moving car.
"Would you ever think Ford was in the baby crib business?" Stevenson said. "But they know a lot about how people behave inside their cars."
If you're worried about robots taking over, though, fear not … for now, at least. She says we're 50 to 100 years from developing computers that can surpass human intelligence. The problem isn't that we don't have the technology; it's that we don't understand enough about the human brain and why certain emotions are triggered.
Even today, Stevenson will find herself on the phone with a call center, and if she asks a question the Chatbot hasn't been programmed to answer, one of the world's top technology executives does what any of us would do: She raises her voice a bit and says, "I want to talk to a human!"
—Written by Michael Graff, a freelance writer and editor in Charlotte, N.C.