Nonprofit internship offers new perspectives on nursing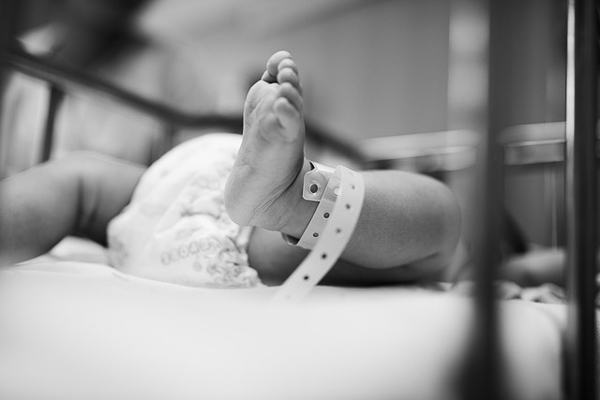 By Amanda Kamarck, Two-Year MBA '18
The reason I chose to attend Cornell University is because I wanted to combine my knowledge of healthcare with new business acumen to work at an organization that has significant impact on the health and well-being of its communities. Prior to my internship, however, I was unsure as to what this combination would look like. With the support of the Social Impact Internship Fund through the Center for Sustainable Global Enterprise, I was able to gain a clearer picture and dive deeper into the world of nonprofits.
Last summer, I had the opportunity to combine my experience in nursing with the business side of healthcare through my internship at Maternity Care Coalition (MCC), a nonprofit organization in Philadelphia, PA, focused on maternal and child healthcare. Coming from a non-business background, the thought of immersing myself within this area for three months was slightly daunting. In the end, emerging from this experience allowed me to gain a better understanding of the role of nonprofit healthcare and apply that to my future career goals.
The Maternity Care Coalition's mission is to improve maternal and child health and well-being through the collaborative efforts of individuals, families, providers, and communities in Southeastern Pennsylvania. Upon hearing about the services offered by MCC to the Philadelphia community, I immediately knew its mission was something I wanted to be part of.
Partnerships that make a difference
During my internship, I primarily worked with the director of strategic partnerships on analyzing the sustainability of a program called Safe Start. This program provides pregnant women in Philadelphia, who are Medicaid members, access to community health workers to help them best navigate and utilize prenatal care. It also assists them in learning how to manage their own health and other social issues such as housing, transportation, and obtaining and maintaining insurance coverage. Safe Start was funded (along with similar programs aimed at addressing maternal mortality in the United States) by Merck for Mothers—a partnership that was scheduled to end in December 2017.
Given the current, high level of uncertainty surrounding the U.S. health insurance marketplace, my primary focus throughout the summer was researching future funding opportunities to sustain this program. Although my course in Health Policy helped get me started, I had no idea how much more there was to learn about the complexities of Medicaid reimbursements, especially within the state of Pennsylvania.
On top of all this, I was also exposed to the strategic partnership that exists between MCC, Keystone First—the Medicaid managed care organization that covered clients of the program, and the healthcare system that provides prenatal and labor and delivery care to the program's clients—the Hospital of the University of Pennsylvania. This partnership was truly a shining example for others to create similar programs that help decrease fragmentation within healthcare and improve care utilization and health outcomes. Close evaluation, with the help of the program director and community health workers, on the history of the program and partnerships allowed me to identify areas for improvement within the operation and implementation of the program.
Learning more about nonprofits (and myself)
To say I learned a lot throughout this internship is an understatement. Not only was I exposed to all the business functions within MCC, but I also got a glimpse into how strategic partnerships between nonprofits and other organizations are formed and function. Having the opportunity to better explore my interests allowed me to hone in on my likes and dislikes regarding the business world.
By the end of my internship, I better understood my motivations for a future career and that I was particularly interested in operations over strategy or finance. I am so grateful to be able to have spent that time understanding the business of a nonprofit, learning more about myself and my interests, and becoming more involved in an organization that has such direct and meaningful impact on communities.

---
About Amanda Kamarck, Two-Year MBA '18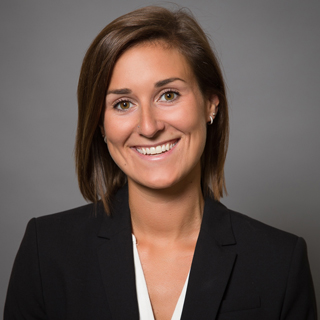 Amanda is the health and wellness chair for Johnson's Student Council and a Roy H. Park Leadership Fellow. In addition to interning at Maternity Care Coalition, she previously worked as a registered nurse for labor and delivery in the Perinatal Center at Crouse Hospital. Amanda has a bachelor's degree in nursing from the University of Rochester.