3 ways Johnson helped me succeed during my summer internship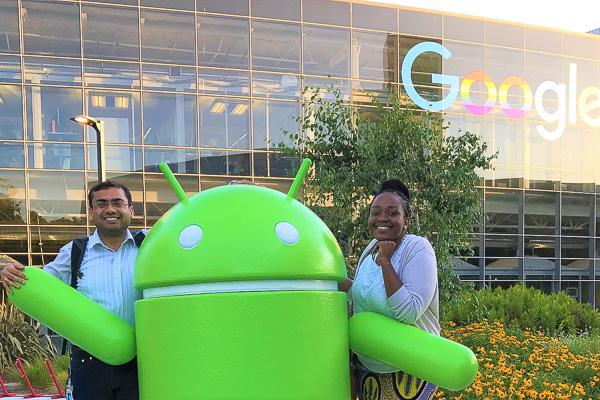 By Abhinav Gaiha, Two-Year MBA '18
In the summer of 2017, I interned at Google as a product manager for Google Maps, where I worked on creating and implementing a strategy to improve the data quality of neighborhoods. Although I have a background in technology and have prior experience as a product manager, Johnson helped me further my technical and leadership skills that allowed me to secure a return offer from Google.
1. The Digital Technology Immersion
The first and most important enabler of success was the Digital Technology Immersion. During the second semester of my first year, as part of the Digital Technology immersion, I worked in a diverse team of five that focused on a consulting project for Workday. Our work involved transforming an idea into a prototype. As we walked through the various stages of product development, I grew my product management and collaboration skills. Additionally, as a team we had access to an incredible mix of mentors in the form of Johnson professors and our Workday contact. Mentorship, coupled with the opportunity to put theory in to practice, allowed me to build hands-on and practical product management skills, which I leveraged during the summer.
2. The data analytics curriculum
Johnson's data analytics curriculum was a key differentiator. Studying data analytics not only brought rigor to my analysis, but also helped me persuade key stakeholders. Today, corporations increasingly use a data-driven decision making approach, and Johnson has a rigorous curriculum which enables students to build the needed skills. Although it is possible to build data analysis skills elsewhere, the Johnson learning environment was effective because I learned a structured approach to analyzing arguments and presenting my ideas in a compelling manner. Additionally, team-based projects furthered my persuasion skills.
3. Our faculty's commitment
Finally, Johnson's faculty is focused on helping students succeed at their internships. The faculty provided classroom-based training and one-on-one coaching that made me aware of the common pitfalls during a summer internship and strategies to avoid them. For example, Risa Mish, professor of practice of management, trains students on how to "crack the internship." In this session, I learned how to align stakeholders to avoid last-minute surprises—and I made this a priority during the summer. Safe to say, there were no surprises from a mismatch in expectations.
Student life can be tough, but exceedingly rewarding. Johnson has helped me grow professionally and personally, and I feel proud to be a part of this incredible community.

---
About Abhinav Gaiha, Two-Year MBA '18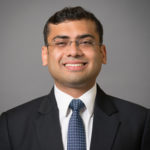 Abhinav Gaiha is a second-year MBA student at Johnson. He is immensely passionate about solving complex problems using a human-centred approach and foosball. Prior to Johnson, Abhinav worked in the technology industry, first as a software engineer at Bloomberg and then as a product manager at Microsoft. He holds a Master's in Computer Science from the University of Pennsylvania, Philadelphia and a Bachelor's in Computer Engineering from GGSIPU, Delhi. Post Johnson, he will be joining Google as a product manager.