Better together: One married couple's experience in the Executive MBA Metro NY program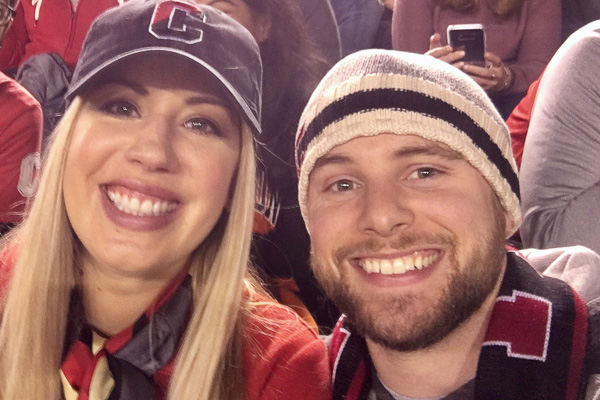 Nick and Katie Meyer have been together for seven years. They have been married for five years, and they've been earning their MBAs together for just over nine months. And while they are happy to talk about the first two, they prefer to keep the latter partnership close to the vest. That's because going into the program, the couple made a conscious decision to have their own experiences and build their own relationships.
"We didn't want the cohort to see us as Nick and Katie, the married couple in the MBA program," says Nick Meyer. "It would have been so easy for us to stick together and lean on each other, but we wanted to push outside of our comfort zone and go out on our own and meet the cohort."
Although classmates and professors might not know they are married, Nick and Katie spend a lot of time with one another outside of the classroom, discussing readings, bouncing ideas off of each other, and collaborating on upcoming assignments. For them, the program continues even at home, which both agree has been beneficial. "Some people might not love that, but I think you get the most out of it that way," explains Nick.
Two MBAs are better than one
Katie and Nick first met seven years ago when they went to work for SAP in Scottsdale, Arizona. "That's where we fell in love and fell in love with Scottsdale," says Katie. The couple bought a home and settled into Scottsdale until they were accepted into Johnson's Executive MBA Metro NY program, prompting the couple to move back East. Katie still works at SAP as an Innovation Program Leader, while Nick has since transitioned into a role at Oracle as a Solution Consulting Manager.
How did the couple come to the joint decision to pursue executive MBAs simultaneously? "We were doing an assessment of where we were in our careers and where we wanted to go," says Katie. Both Katie and Nick had an MBA in their five-year plan, but they also they knew they wanted to start a family somewhere down the line. "That was kind of the crux of the decision—do we start a family or do we hold off and try to pursue our MBAs?" says Nick. Ultimately, the couple decided to pursue their education now and plan to start a family after graduation.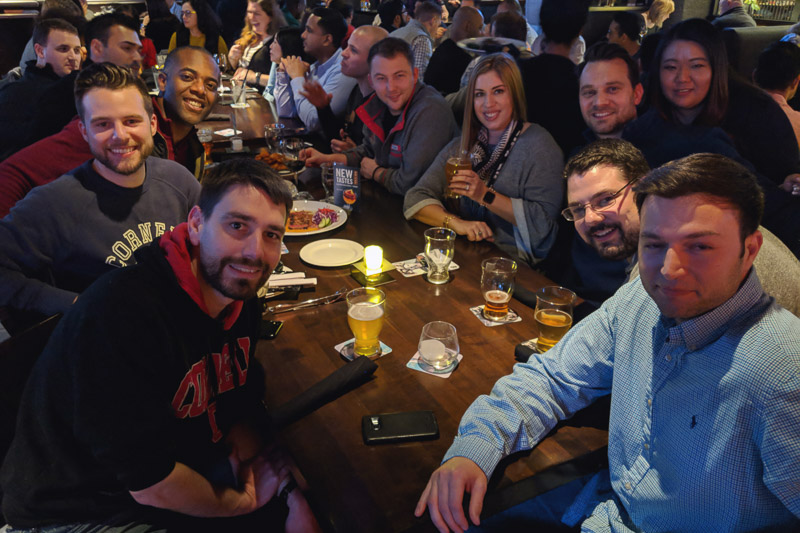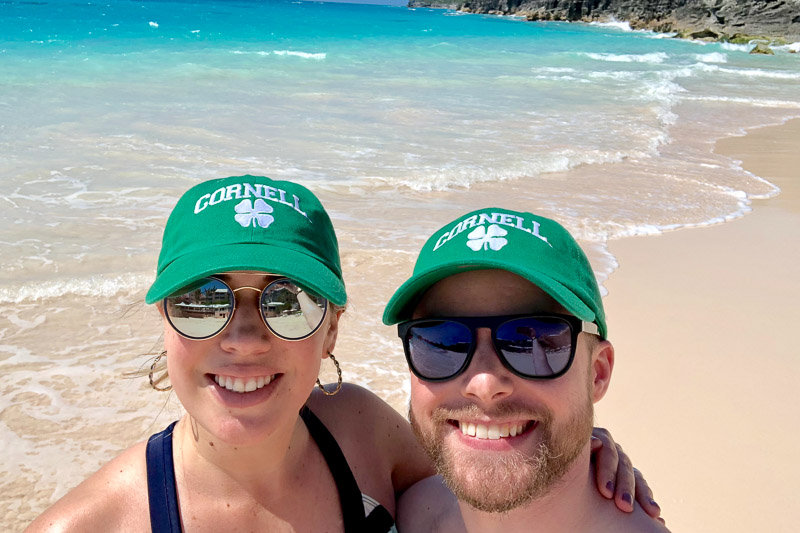 Once the decision had been made, the detail-oriented pair made a list of the top 15 business schools and executive MBA programs in the country. Next, they ranked each program based on personal preference, brand awareness, and what they were each hoping to get out of the MBA degree. "Given that our backgrounds are not in finance, we didn't want to focus too much on a quantitative MBA program," says Nick. "We were looking for more of that general management, broad, international management experience, and we thought that was one of the things that Cornell would do better than any of the other schools."
Coming from large companies where teamwork is crucial, both Katie and Nick prioritized MBA programs that were collaborative in nature. "It's really important for us to continue developing how we work with a team and how we manage a team," says Katie. "We loved the fact that the Cornell executive MBA is team-based, and we get to work with a variety of people from all over the world."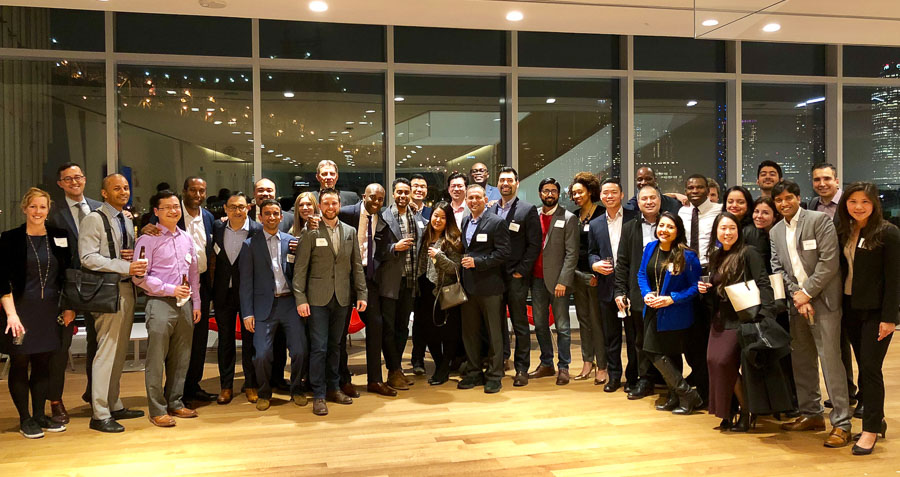 The flexibility and convenience of the Metro NY program also stood out to the couple. "We felt that being in the New York metro and the Philadelphia area, we had a lot of opportunities to connect with other students on those various campuses," says Nick. The weekend format was another added bonus. "While both SAP and Oracle were willing to let us do a Friday/Saturday program, I still felt like stepping out of work on a Friday would probably erode some of my career capital," says Nick.
With their sights set on Cornell, Nick and Katie applied to their list of top programs. Friends and family worried they might not get into the same schools, but the dynamic duo felt confident things would work out. "We were always really hopeful that if we put the effort into the applications, our backgrounds would stand for themselves," says Nick. Fortunately for them, Nick and Katie both got into every school on their list, sidestepping the need to make a difficult decision.
Married life as Johnson MBAs
"I have had a lot of mentors throughout my career who have done full-time MBAs and executive MBAs, and I've heard the horror stories of the toll that can take on a relationship," says Nick. For him and Katie, being in the program together makes balancing busy work schedules and their personal life easier. "We knew that if we were both in the MBA program at the same time we would be able to better understand what that other person was going through in a really unique way," says Katie. Being in the program together allows Nick and Katie to have more empathy for one another and lean on each other when things get challenging.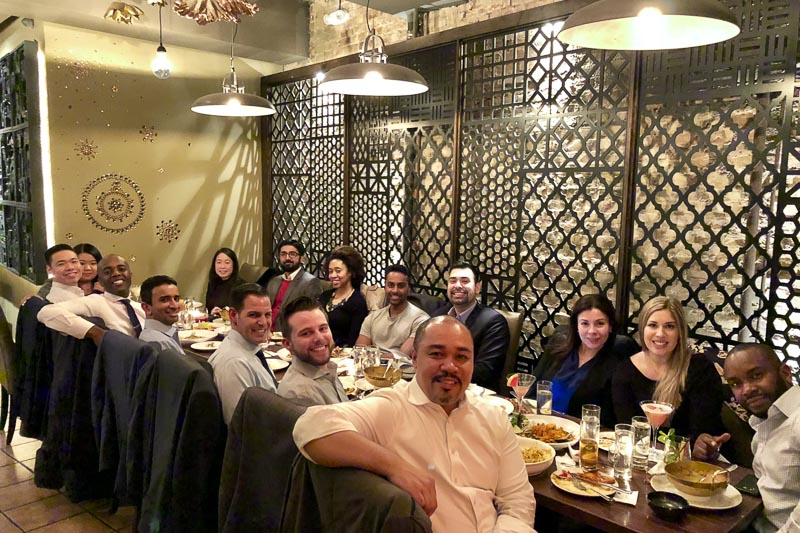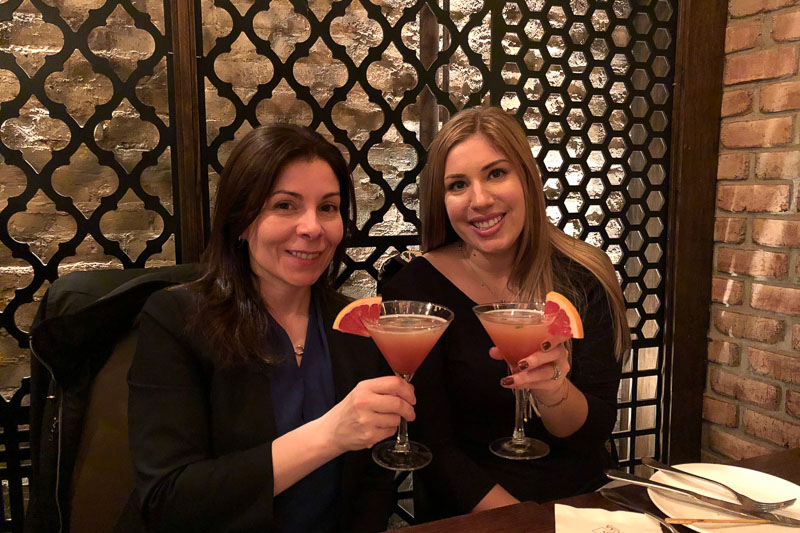 For Nick, figuring how to strike the right balance between school, work, and his personal life was initially one of the more challenging aspects of the program. "Once you find that rhythm, then things really start to click," he says. "I don't want to say it's easy because an Ivy League Executive MBA should never be easy, it should be challenging, but it has been a helpful learning experience outside the classroom as I learn to prioritize. Now that I've found that rhythm, the workload is much more manageable." He's gotten so good at time management, in fact, that he jokes he might need to pick up a few new languages after graduation to fill up the extra time.
For Katie, the Metro NY program has allowed her to build an impressive and diverse network of colleagues from varying backgrounds, such as financial services, tech, retail, and travel. "Within the first week, you really get to know a lot of your cohort on a such a personal level, and you start to realize the amazing network of professional people that are in this program," she says.
Building on Katie's point, Nick says that the opportunity to grow his network personally and professionally was worth the price of admission alone. "What's unique about Cornell and this Executive MBA experience is the connection that we all have with the university. We are truly part of the Cornell community," he says. The way Nick sees it, "this is as close as you can get to a full-time MBA program, but without giving up the opportunity cost of an established career."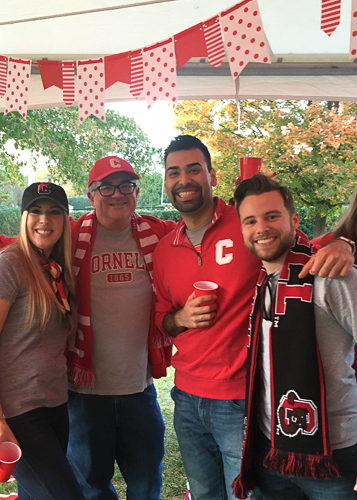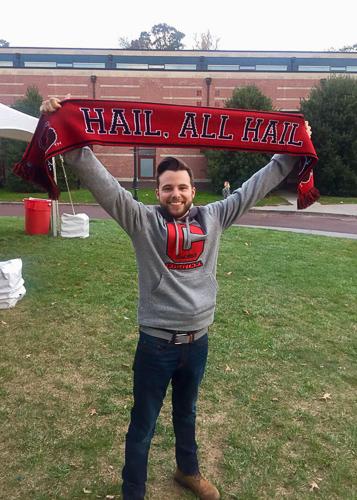 Opportunities for growth
What's next for Nick and Katie after they complete their Executive MBAs? Nick was recently promoted to a management role at Oracle and sees this as a direct result of the knowledge and experience he's gained over the first semester and a half of the program. "For me, career advancement was important, and I earned it nine months into the program and I think that speaks volumes," he says.
Long-term, Nick would like to continue to lead and grow teams within Oracle, and then eventually transition to the C-suite at a mid-tier or startup-level technology company. "I'm looking forward to continuing to connect with students on Roosevelt Island. The Cornell Tech MBA program being centered in Manhattan offers a lot of opportunities to collaborate with tech-minded entrepreneurial students," he says.
Katie doesn't necessarily dream of owning her own startup someday, but she would like to continue to work in the technology industry and sees managing large teams as a crucial part of her work moving forward. "Managing and leading teams is something I'm very passionate about," says Katie. "You gain a lot of perspective and learn so much about yourself from the process and the people you lead."
Already, Katie says she has been able to apply the skills she's learned in the Metro NY program in real-time with her team. "It's great to try things out in the classroom and then apply that learning to your team and figure out what motivates them so you achieve more together," says Katie. "It's pretty incredible to see it at work."
All things considered, the Meyers have no regrets about their decision to enroll in the Executive MBA Metro NY program together. "I would encourage any couple that is interested in pursuing MBAs to go at it together," says Katie. "You get closer in your relationship and in understanding each other, and you become even better communicators and better friends throughout the process."