Reflections on Mother's Day from MBA mamas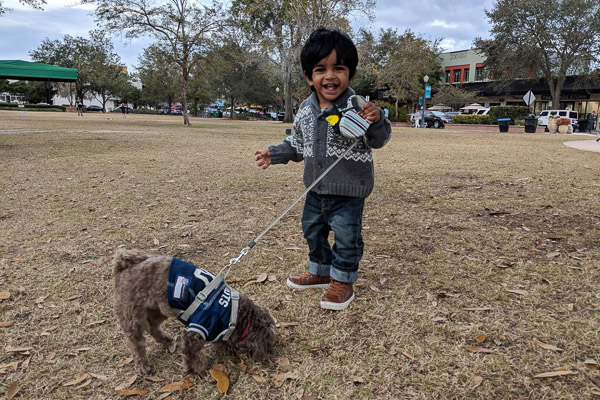 Happy Mother's Day! Today, as we celebrate the special women and mothers in our lives, here are few reflections from some of Johnson's MBA mamas. These strong women are not only earning their degree, but also raising a family, balancing their academic and family lives, and showing us how it's possible to "have it all" when you combine personal ambition with a community of support. The mothers in our MBA program are making an impact on the world of business and on their growing families. Thank you for sharing your stories!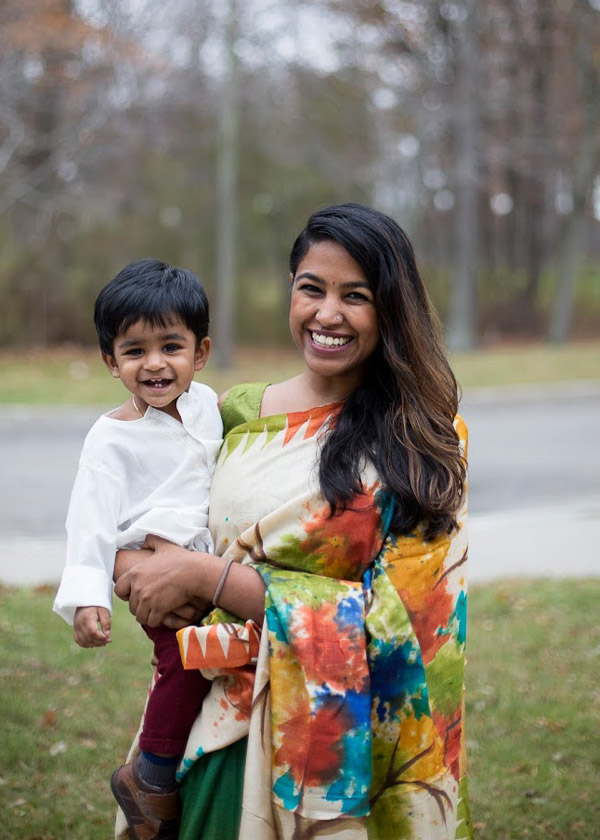 Karthika Nair, One-Year MBA '18
A year ago, I embarked on my MBA journey at Johnson. It was also my first Mother's Day. I fondly recall receiving flowers and my favorite cup of mocha from my husband before I marched up the hill for orientation. Fast forward 12 months, I can wholeheartedly say that nothing is impossible! I have tackled the dreaded summer core, case competitions, involved in the Johnson community and even found some time for leisure.

I went to Salsa classes many Wednesday nights, completed treks to South Africa and Colombia and even studied a quarter in New York City at Cornell Tech. But, most importantly, I also got to be the nurturing mother I wanted to be. No, it wasn't easy. And there is no proven recipe. But, three things at worked for me were prioritization, developing a support system at Johnson, and making good decisions about how I wanted to be involved in the community.

As I graduate, my son Shiv will turn a year and a half. He and I, we have both grown tremendously and experienced so much this past year. He will not remember his first steps or tumbles. But, I will leave Johnson with a lifetime of memories and a new family.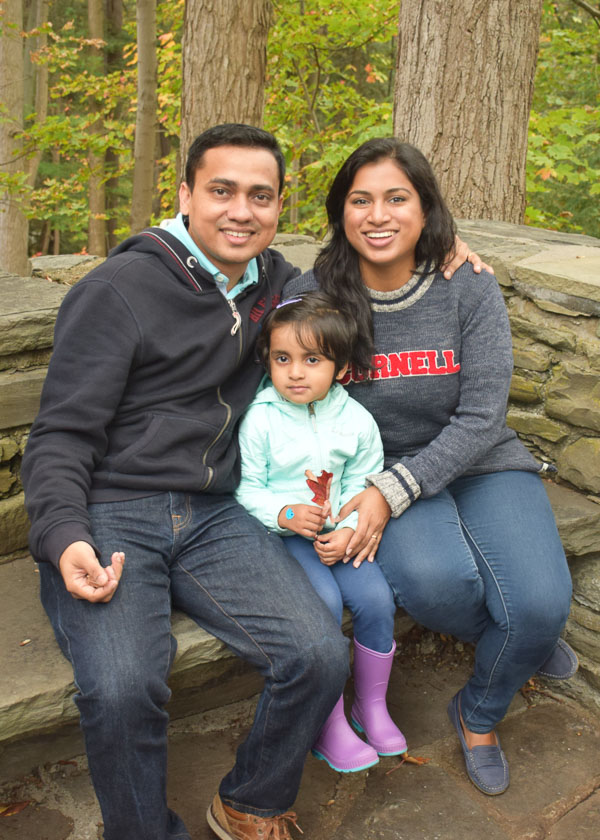 Amritha Jacob Karipat, Two-Year MBA '19
I began my MBA journey in fall 2017. My three-year-old, Sneha, and I moved to Ithaca. One year later, I'm so thankful that Sneha has mirrored her mom's journey at Johnson—she's completed a year of pre-school, has made lots of friends, and has found Ithaca a lovely place to call home!

For anyone planning to come into the MBA Program with kids, I would advise that the planning start early. Ithaca has many good daycare centers and pre-schools, including the Cornell Child Care Center. Be sure to reserve a space at one of these centers well in advance of getting here. There are also family-friendly residential options on campus with play areas and community centers where you can get to know fellow students managing the dual challenge of parenthood and graduate school. Fellow student-moms have been a great source of comfort and guidance to me. Also, faculty and members of the Career Management Center and Office of Diversity and Inclusion are excellent sources of support at Johnson. Even before starting my MBA, I received a lot of advice from them. Based on their guidance, I could plan for extra childcare during the tougher parts of the academic year.

Balancing out academics, recruiting, socializing, and parenting can be tough, but I always feel like my unique priorities as a mother are respected here at Johnson. While challenging and often quite tiring, motherhood and an MBA are definitely goals that can be achieved concurrently. Johnson is a great community that welcomes and respects parents, and Ithaca is a truly wonderful place to raise a family!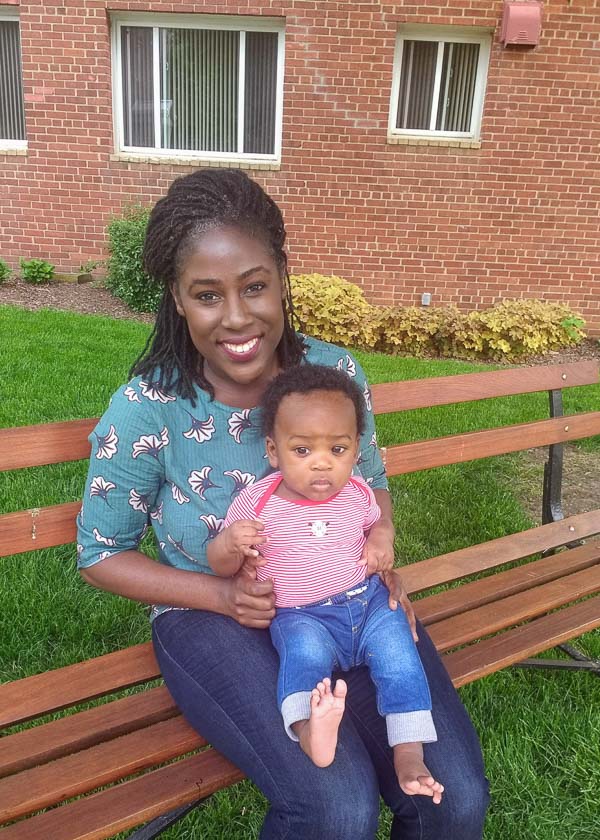 Gilda Charles, Two-Year MBA '18
When I embarked on my MBA journey in the fall of 2016, I was just barely managing the flurry of core classes, team meetings, extracurricular activities, recruiting, and so on. I would have never imagined layering the responsibility of parenting on top of it all.

Fast forward nearly two years later—I am a doting mom to my hilarious five-month-old son and scheduled to graduate in a few weeks' time. Although having a child while pursuing an MBA presents its own unique set of challenges (i.e. the "work day" never quite ends), I realize now it was probably one of the best times to take the parenting plunge—especially when considering the twinge of the "motherhood tax."

As a Cornell MBA student, I was able to benefit from our top-notch student insurance plan, course planning flexibility, and the overwhelming amount of support from the Johnson community in navigating this sacred period of my family's life. Thanks to the encouragement of the Johnson community, I will have had the opportunity to settle into motherhood (if there is such a thing) before beginning my post-MBA role this summer.