Noteworthy: NextFem podcast interviews Maggie Chan Jones, MBA '09­­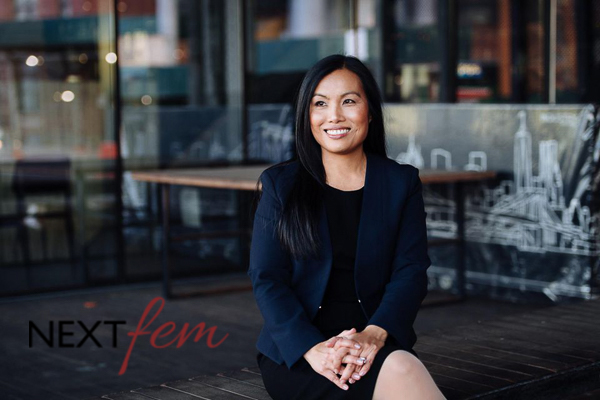 Overview
It's safe to say that Maggie Chan Jones, Executive MBA Americas '09, has made a name for herself in the world of marketing. Just last year, Forbes identified this Johnson MBA graduate, who became the first female chief marketing officer of SAP, as the 15th most influential CMO of 2017. She recently left SAP to pursue her passion by founding Tenshey, a startup dedicated to advancing gender diversity through executive coaching.
In an interview with NextFem podcast host Tara Padua, Jones recounts the many obstacles she had to overcome over the course of her career, buoyed by a relentless determination to do whatever it took to succeed. In her own words, she recounts her journey from her home in Hong Kong to the highest levels of executive leadership within the Fortune 500. At its core, the success story of Maggie Chan Jones is about a woman with an indomitable spirit and a refusal to settle for less.
Key takeaways from Maggie Chan Jones's interview with NextFem
In her conversation with NextFem, Jones imparts the lessons she's learned from every stage of her professional journey. Whether you're a recent college graduate on the job hunt or an experienced professional with your eye on the next step in your career (or a completely new chapter), she offers wise words based on her own experience.
As a 14-year-old, Jones convinced her mother to allow her to leave her home in Hong Kong and head to the United States to pursue a quality education.
"It was instilled in me from my family that education is very important, so early on I knew I wanted to go to college. I didn't know where, I just knew that was one of my goals. I was not going to stop until I hit my goal."
After achieving her goal of graduating from college, Jones spent months looking for a job. She applied to more than 100 jobs before someone finally took a chance on her.
"It's OK to not start out with your dream job, as long as you keep the dream in sight while you work to get there. If you focus on that, eventually you can get there."
Knowing that marketing was her true passion, Jones signed up for courses at the University of Washington to learn the necessary skills for tech marketing. For months, she worked during the day and took courses at night.
"I always made sure that [my boss's] priorities were my priorities, in order to make sure that I was doing the best job for the group and supporting the manager. When you're first starting out in your career… take on more responsibility and don't be afraid to level up your skills."
Looking back, Jones says her ability to ascend to the c-suite in a tech company came from a combination of hard work and sponsors that were able to open doors for her.
"As a leader, my personal approach is: how can I spot talent early on and how can I actually help them and give them tools so that they can grow at the rate that they can."
Jones underscores the importance of staying two steps ahead in your career outlook, so that you can be prepared for longer-term career objectives that you want to achieve.
"I'm always thinking about not just my next role, but my 'next next' role. I'm a tennis player, and my tennis coach always tells me, 'When you hit the ball back, you're not thinking about the next ball, the ball that you're hitting back. You're thinking about the ball that will be coming back across the net to you, and where that ball is going to land.'"
Listen to the entire interview by NextFem podcast and learn more about Maggie Chan Jones and why mentors, coaches, and sponsors proved critical to her career growth.