Johnson women MBAs boast record-breaking attendance at Forté Conference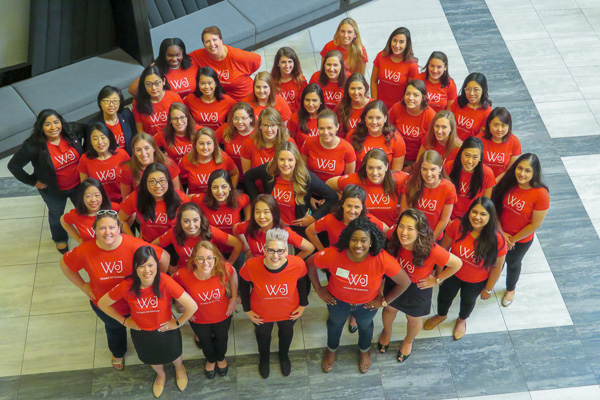 This June, a record number of Johnson's women MBAs attended the annual Forté MBA Women's Leadership Conference in Atlanta, Georgia. This two-day conference brought together admitted, enrolling, and current women MBAs from Forté sponsor business schools to explore career paths, meet recruiters and mentors, and hear from today's most influential businesswomen.
Johnson not only had the greatest conference participant turnout to date, but also the second-highest number of women representatives in attendance next to Georgia Tech's Scheller College of Business. Even more exciting is that our conference participants included women MBAs from each of our three residential MBA programs.
49 Cornell MBA Forté Conference attendees:
29 from the Two-Year MBA program (Ithaca)
7 from the One-Year MBA program (Ithaca)
13 from the Johnson Cornell Tech MBA program (NYC)
"I loved meeting Forte Fellows and conference attendees from other schools. It made the network seem smaller, less intimidating, and very empowering. Just imagine what we can all accomplish together!"

—Cassiope Sydoriak, Two-Year MBA '20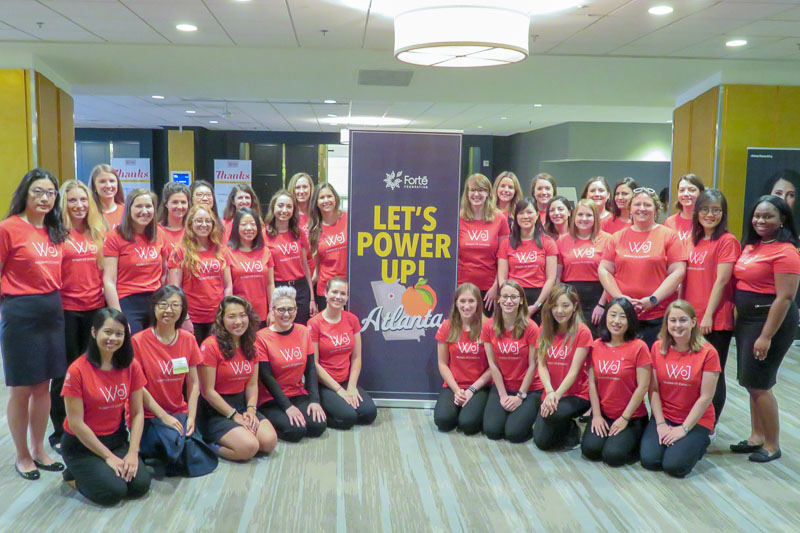 Conference highlights and featured speakers
Opening Keynote: That's What She Said
Joanna Lipman, veteran journalist, chief content officer of Gannet, editor-in-chief of USA Today, and author of That's What She Said
Joanna spoke on gender bias in the workplace and provided tips for how women can leverage their value.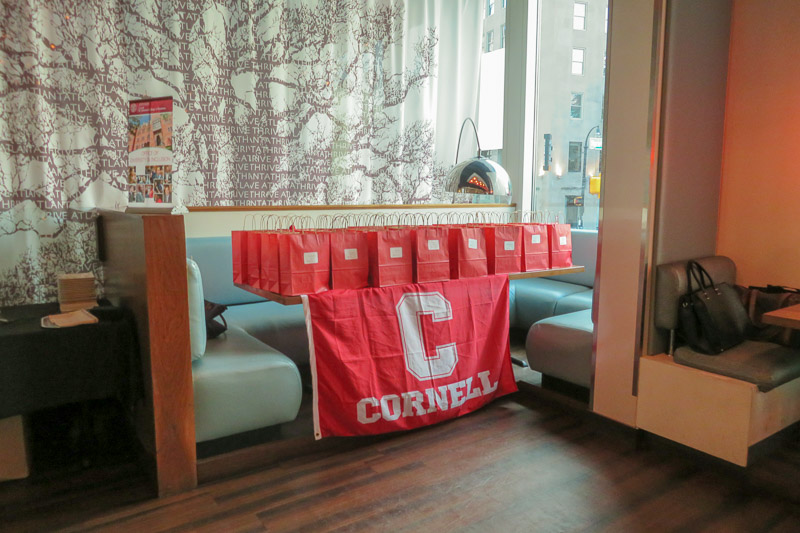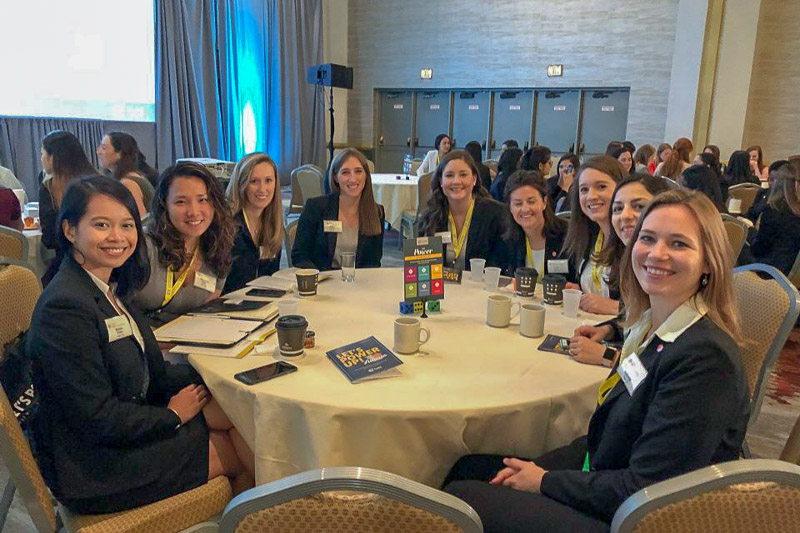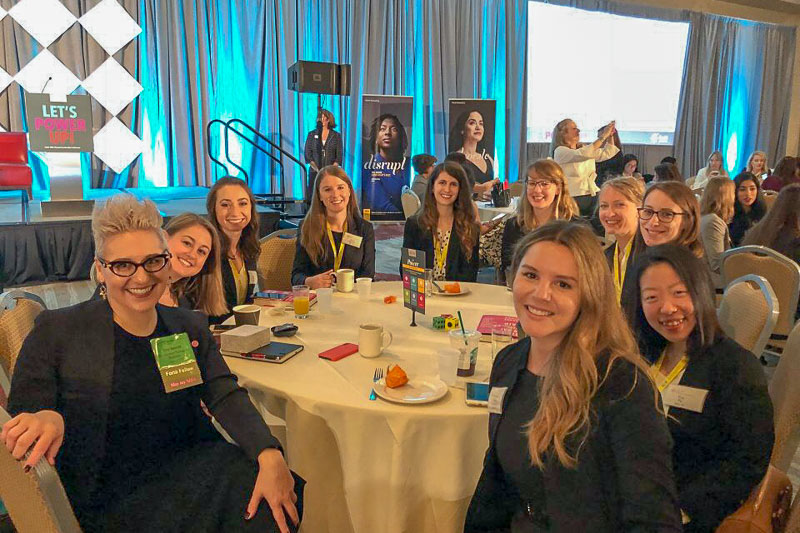 Dialogue with Leadership
Erika James, dean, Goizueta Business School at Emory University (moderator)
Julie Sweet, CEO – North America, Accenture
Lori Heinel, EVP and deputy global chief investment officer, State Street
This recurring conference panel brought together women to discuss their careers and leadership in business. The panel left the audience with some valuable takeaways:
Recognize the importance of mentoring and finding your advocate within your organization
Ask the "why" behind everything you don't understand to help you get comfortable in your role and succeed
Use networking to help identify strengths of your teammates and advance in your career
Make an impact at any level of your organization—people who are most successful go beyond their job responsibilities to find ways to make an impact
Learn how to negotiate as women based on the value you provide; be able to point to the value you've added outside of your role
"The Forte Leadership Conference was an incredible few days. I walked away feeling fortunate to have met so many of my incredible female classmates! The Dialogue with Leadership session, moderated by Dean Erika James, featuring Lori Heinel and Julie Sweet, was a particular favorite of mine, due to their incredibly engaging and thought provoking remarks. I hope we all continue to live by Julie's advice: 'If your dreams don't scare you, they're not big enough!'"

— Anne Latham, Two-Year MBA '20
Forté Power Pitch Competition
Cornell MBAs had the opportunity to watch the Forté Power Pitch Competition in which women-led teams presented business ideas to a panel of judges.
"As a One-Year MBA student, the Forté Conference provided inspiration and perspective in the midst of two challenging and fast-paced core classes. Meeting the incoming Two-Year students, we realized how much we've already learned and accomplished in our first month, as we've already begun our coursework.

In sessions and panels, we were reminded to keep our overall goals in mind, and heard encouragement and advice from experienced professionals and professors—much needed with exams only three days in the future! A session on mindfulness and balance was a literal breather in the schedule, and the career fair at the end of the first day gave us a head start on fall recruiting. The capstone of the event was the Power Pitch Competition, where four newly-graduated MBA women presented inventive business plans for a variety of different products and services that were almost ready for market. It was exciting to recognize how the competitors synthesized classroom and industry knowledge into compelling pitches, and it was difficult to only vote for one idea. We showed up in force this year, but in 2019, we need to get some Cornell women on stage!

—Sara Schmitt, One-Year MBA '19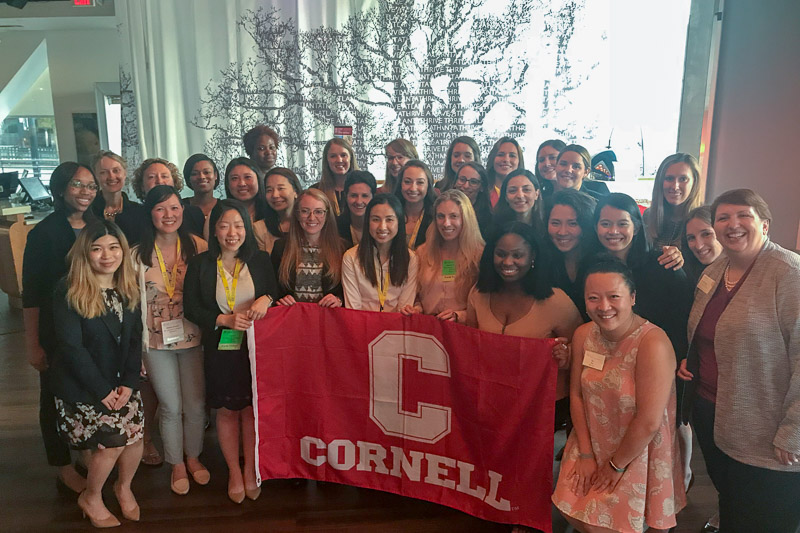 Workshops and panels
Women attended a variety of workshops and panels as part of the Forté Conference. Cornell MBAs attended sessions on communications strategies, interviewing, design thinking, sustainable and socially responsible careers, LinkedIn, and the future of feminism, among others.
"The entire seminar was so eye opening. It was amazing to be with so many impressive women and up-and-coming students. I really appreciated the session Find Your Voice and Make It Heard with Erika James, dean of Goizueta Business School. It was such an eye-opening session to discuss the differences in men and women in the classroom and in the workplace. We learned to avoid qualifying phrases, apologizing, and talked about methods regarding being talked over and to take any focused time you get in a classroom or workplace unapologetically. The pitch competition was also inspiring to witness such amazing young women present their business ideas.

Lastly, I loved the excitement and cohesiveness of the crowd brought on by the industry leaders. Trends and relevant topics/sessions at the conference helped set fire to what I believe the conference was intended to do: Bring women together to understand the importance of helping each other succeed rather than tear each other down."

—Lana Farrell, Two-Year MBA '20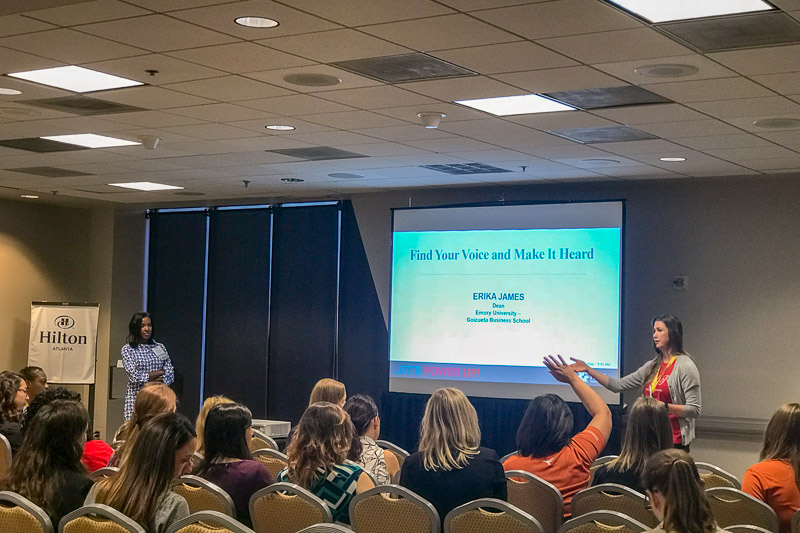 Connect with Forté and Cornell MBA admissions
Throughout the summer months, Johnson will be participating in upcoming Forté Forums across the country in addition to MBA Admissions Multi-School Women's Events in Chicago, Washington, D.C., New York City, Boston, and San Francisco. These events offer the opportunity for prospective women MBAs to meet with our admissions team, learn about our programs, and get an idea of what Johnson's community is all about.
Learn about Johnson's partnership with the Forté Foundation here, or read more stories about our women in business.