Reunion 2018 brings Johnson alumni back to Ithaca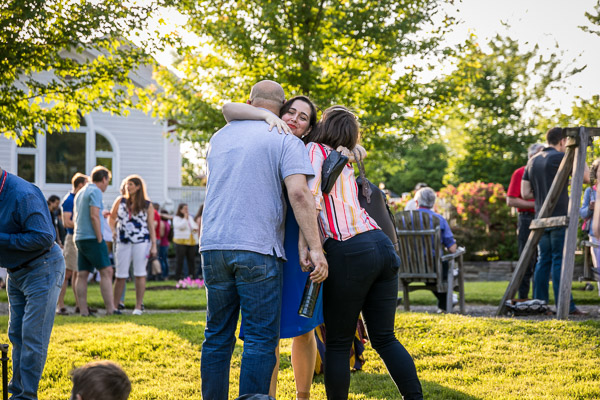 A record-breaking number of Johnson alumni returned to Ithaca, NY in early June for Reunion. Classmates were excited to relive old times, rekindle friendships, and learn how Johnson is changing and preparing for the future.
Class of 2003 Cornell reunion in Ithaca! Great to see all these amazing people again #CornellMBA #CornellReunion pic.twitter.com/MFfLlzKni0

— Marino Fresch (@mfresch) June 11, 2018
"Every time I return, I feel revitalized by my classmates and the school as a whole."
—Marvin Chang, MBA '98
"It was wonderful to be back for Reunion. The reunion not only rekindled memories, but also friendships."
—Vidur Luthra, MBA '98
Our 2003 crew is slowly starting to arrive for weekend festivities #CornellReunion #CornellMBA pic.twitter.com/AbA0EbPHdl

— Heather Abbott (@HAbbott4) June 8, 2018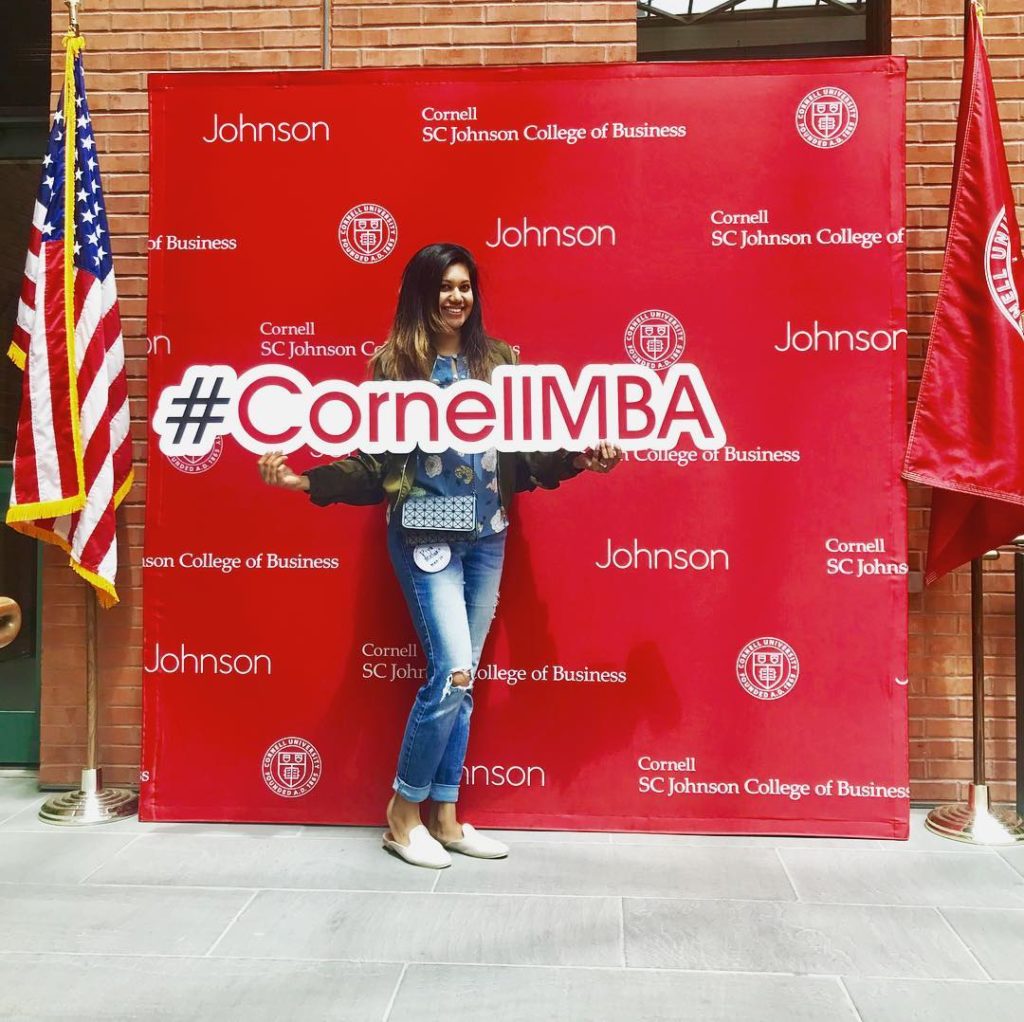 "Celebrating my Johnson 10-year reunion was something I was looking forward to for months! I feel like so much time, and no time at all, had passed since we were in the basement of Sage working on a problem set in the wee hours of the night."
—Adrienne Martinez, MBA '08
"I have reunited with some of my Johnson friends since graduating five years ago, but there is nothing like being back together on campus."
—Cara Petonic, MBA '13
"It is amazing to think it has been 15 years. We have all grown personally and professionally and yet the relationships were familiar and the conversations were easy."
—Laura Georgianna, MBA '03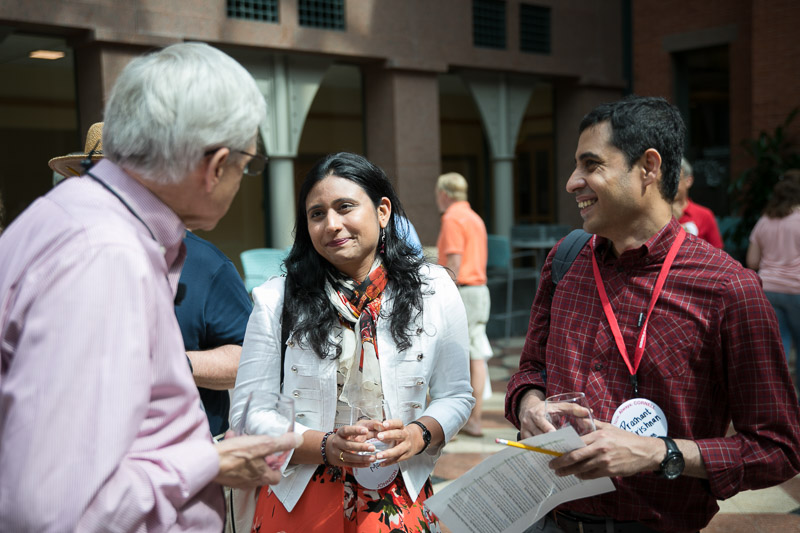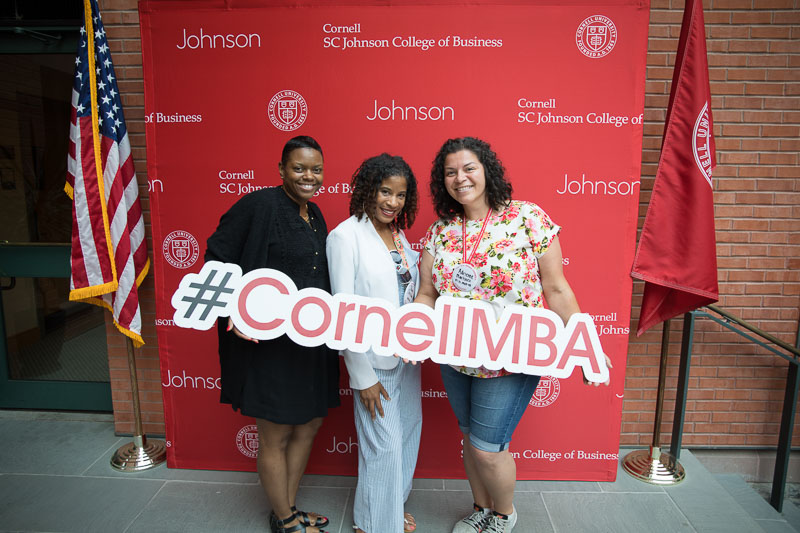 Continuing education with Risa Mish
Many were eager to get back to the classroom for a continuing education session with, Risa Mish '85, JD '88, professor of practice of management. Her talk was titled, Bringing out their best: How to motivate optimal performance.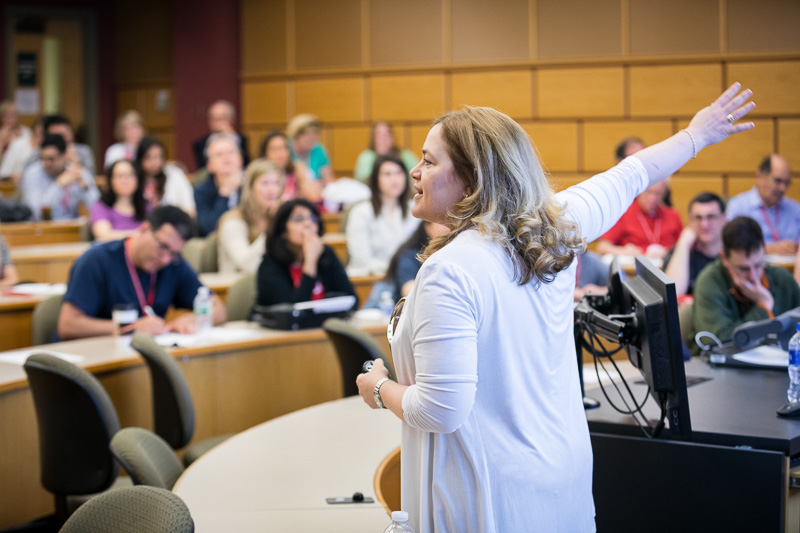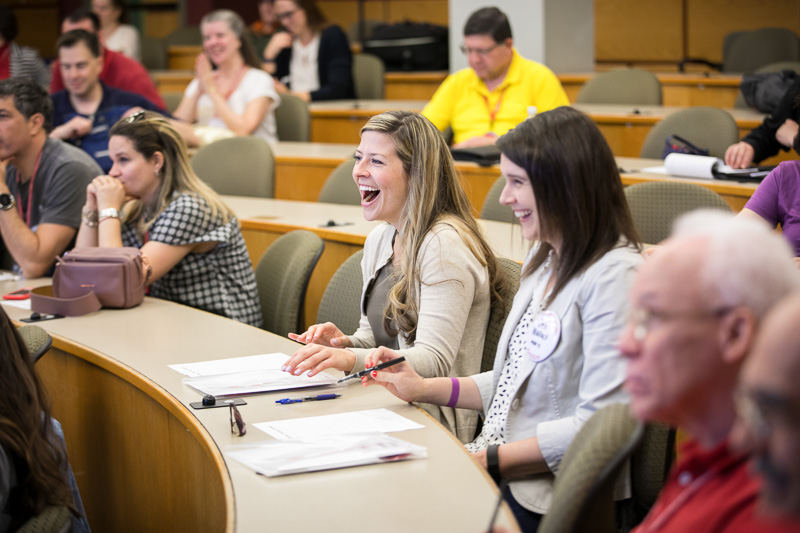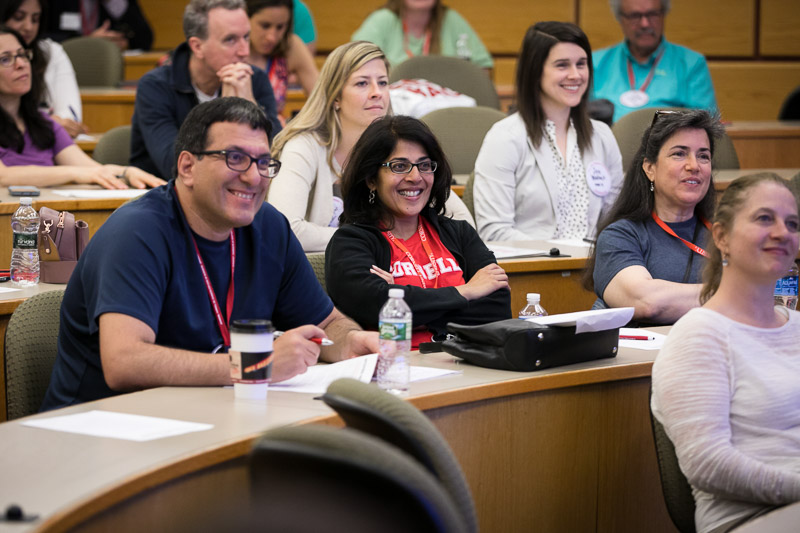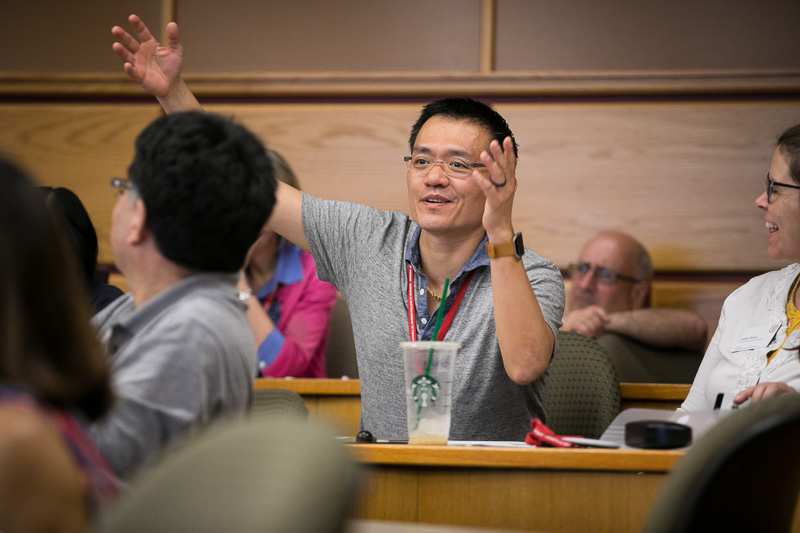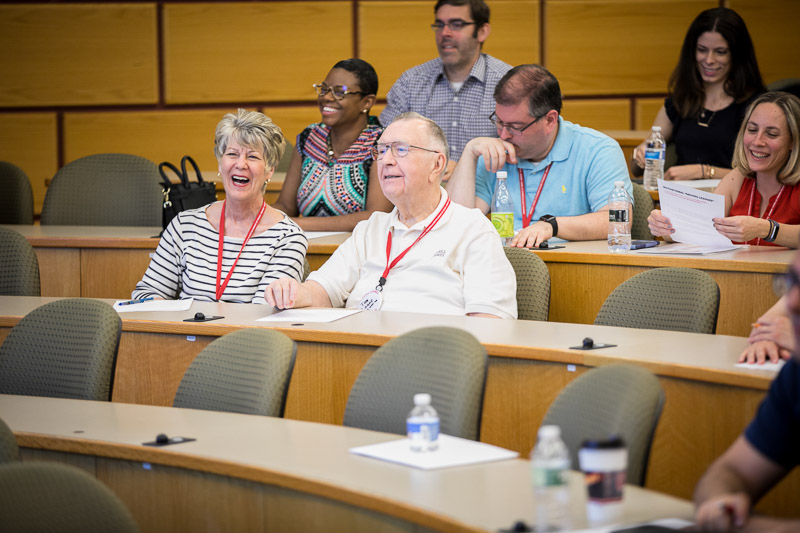 State of the School address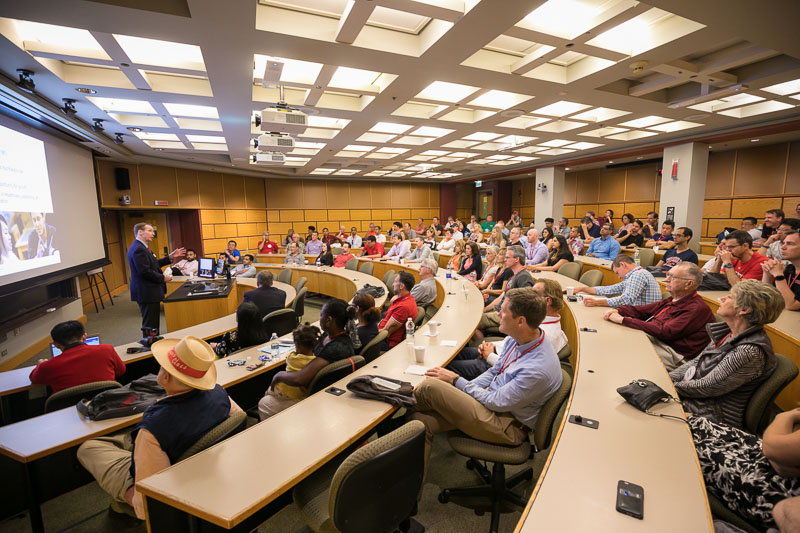 Attendees heard from Dean Nelson on how Johnson is continuing to grow and adapt to the changing world of business.
"Having Dean Nelson as the leader of the school is akin to watching one's hometown favorite make the majors. As professor, he was a class favorite. Personally, I had never imagined that Intermediate Accounting could be so engaging. Now as our dean, we have every confidence that he will make the school better than ever."
—Marvin Chang, MBA '98
"Seeing how the school has grown and evolved its curriculum was inspiring."
—Ben Ross, MBA '08
Celebrating 50+ years
Alumni from the Class of 1968 celebrated their 50th reunion alongside alumni from the classes of 1963 and 1953 who were recognized for celebrating post-50th reunions.
Faculty recognition
The Class of 2013 selected Bob Frank, the Henrietta Johnson Louis Professor of Management, as the recipient of the Stephen Russell Distinguished Teaching Award. This annual award is presented by the class celebrating their five-year reunion.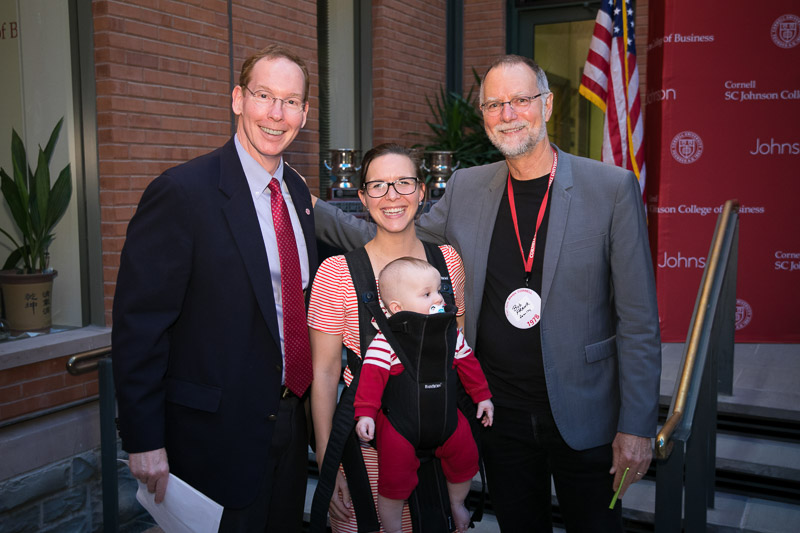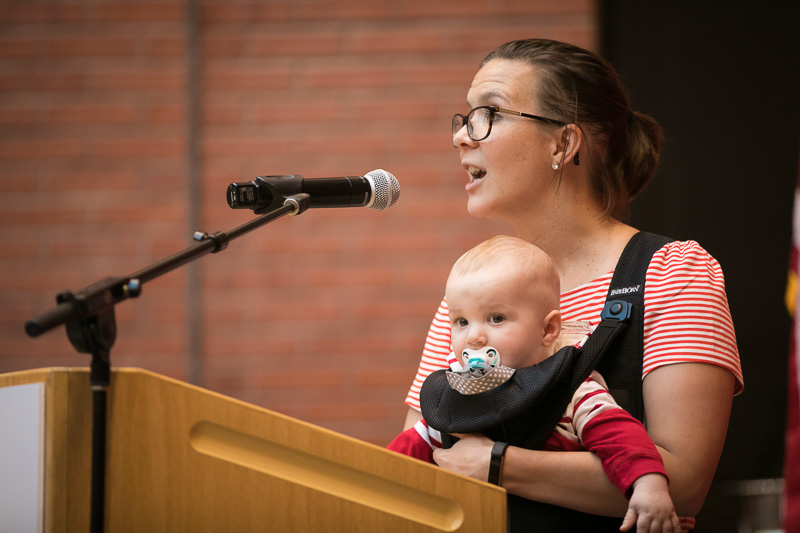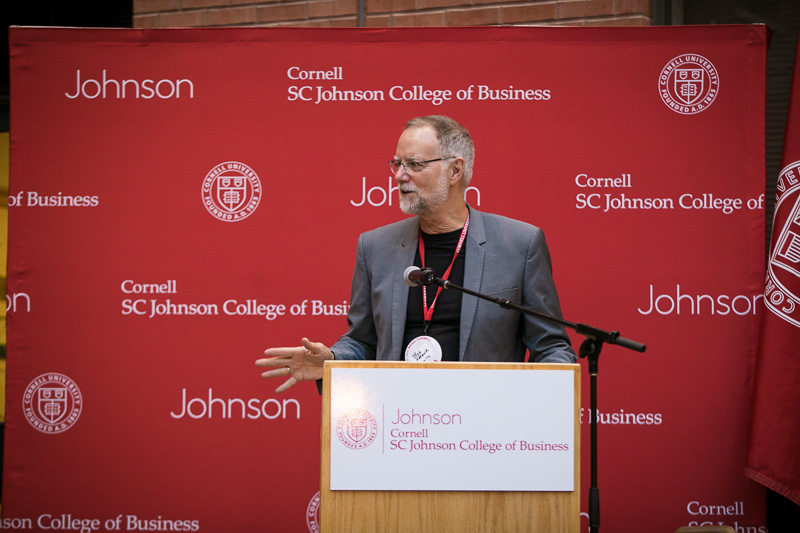 Kaitlin Wooley, assistant professor of marketing, was presented with the 2018 Half Century Faculty Research Fellowship, supported by an endowment from members of the Half Century Club.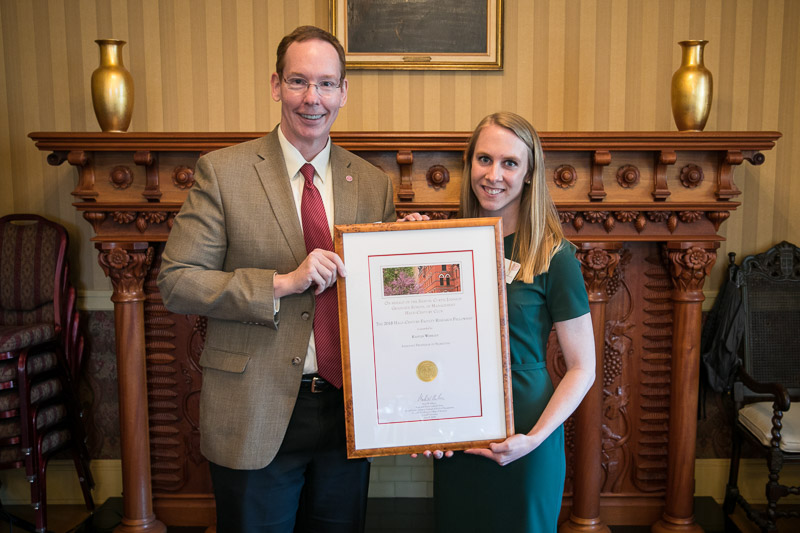 New spaces and old traditions
Many alumni were pleased to see the Breazzano Family Center for Business Education for the first time.
Among the most popular events year after year is the Friday night barbecue where faculty, staff, students, and alumni all gather to reconnect.
Reunion class awards
Every year, Johnson awards the class with the most Reunion attendees, most donors in a reunion year, and most dollars raised. This year, classes got a little competitive.
The Class of 1998 won both the participation cup for having the highest percentage of overall giving in a reunion year and the dollar cup for raising the most dollars to date. At the time of Reunion they raised more than $176,000.
"I am so proud of my classmates for having rallied together to institute a Class of '98 scholarship to mark our 20th reunion. It is an endowed scholarship which will be used to provide financial assistance to underrepresented populations at Johnson. Initially, it will be focused on women."
—Vidur Luthra, MBA '98
The Class of 1993 won the attendance cup with approximately 50 members returning to campus for Reunion.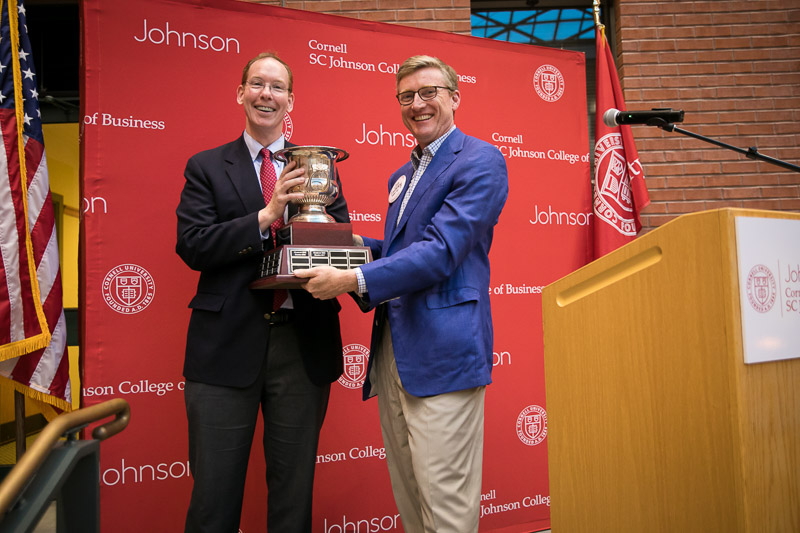 It was a weekend full of hugs, laughs, and catching up, but one attribute stood out among the rest: community.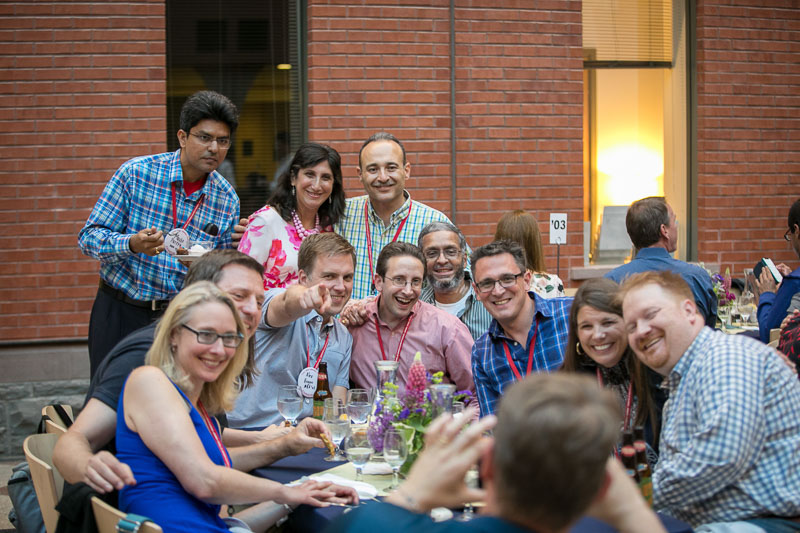 "Reunion was an amazing experience to reconnect with classmates, friends, and the faculty and staff at Johnson. I'm already looking forward to my next one!"
—Ben Ross, MBA '08
"The Johnson community reaches far and wide, but it is always best when we're back together where it all started. This time was even more special as I introduced my little guy (Johnson Class of ~2045) to the Johnson family!"
—Cara Petonic, MBA '13