Applying military experience to a sustainability challenge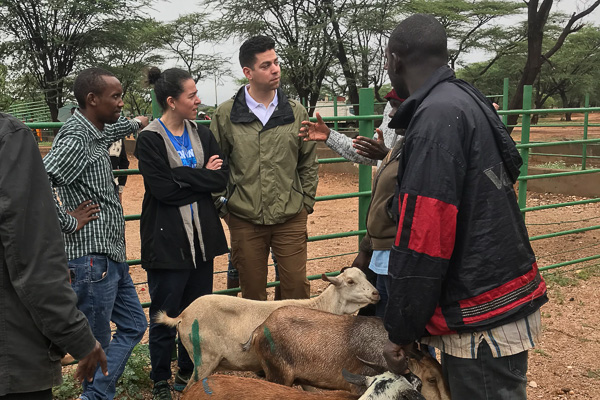 By Jason Buselli, Two-Year MBA '19
In April 2016 I embarked on a journey to Kabul, Afghanistan where I was given the mission to be police advisor and liaison to a multinational NATO headquarters. For the next nine months, my daily missions brought me to 22 different police headquarter buildings tucked away along the side streets of the capital city.
While there, I had a few tasks, but one primary mission was to solve security problems of the Afghan National Police through technology solutions such as electronic personnel management tools, closed-circuit television networks, and intelligence collection software systems. I accomplished this by working with key leaders during countless meetings over chai tea to strategize and sustainably implement these technologies.
Bringing tech solutions from Afghanistan to Kenya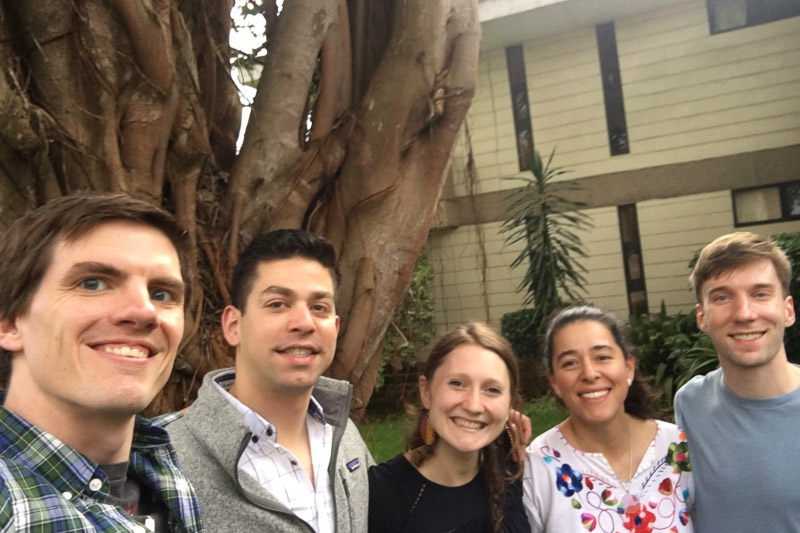 Just two years after I left the military, I found myself in an eerily similar situation—but this time under the efforts of the sustainable global enterprise (SGE) immersion, a hands-on, semester-long learning experience at Johnson. In the spring semester, on the busy streets of Nairobi, Kenya, a team of three other Cornell graduate students and I worked with key government leaders to solve a much different, non-security-related problem. This time I was drinking a very different "masala" chai tea while proposing a very similar technological solution.
As part of the SGE immersion and alongside a truly talented group of classmates—Elise Barry, MBA '19; Matt Pundmann, MBA '19; and Natalia Sanchez, MRP '19—and a dedicated teaching assistant, Issac Johnson, MBA '18, I was given an incredible opportunity to work in an emerging market to develop a commercialization strategy for a mobile crowdsourcing application. This technology was developed by the International Livestock Research Institute (ILRI) and funded through a USAID grant to help alleviate data asymmetry within the livestock value chain in Kenya.
A commercialization strategy for KAZNET
This platform, dubbed KAZNET, used contributions from mobile users to collect, synthesize, and distribute livestock market prices. This technology increases the bargaining power of small holder farmers (pastoralists) and helps to ensure that they are not exploited by traders and brokers due to data asymmetry. We used our time in Kenya, along with months of secondary research and more than 60 in-person and phone interviews, to develop commercialization recommendations for our partners (and now great friends) at ILRI.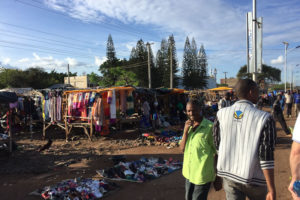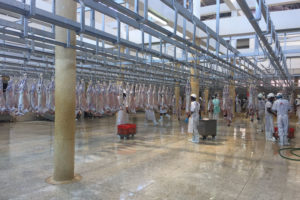 Through this project I have gained invaluable exposure to work in emerging markets, in-field consumer research, value discovery/development, market sizing, tech platform monetization, financial modeling, and implementation strategy development. This project shocked me in how relevant my prior military experience was in this particular business context. Additionally, the growth I achieved from this project highlighted my academic experience of the second semester at Johnson. Now sitting behind my desk at Janseen Pharmaceutical Companies of Johnson & Johnson working on a healthcare access project, I am confident that I can apply the business skills I gained through the SGE immersion to my internship this summer.
---
About Jason Buselli, Two-Year MBA '19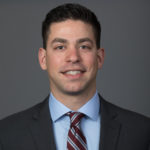 Jason is the vice president of community relations for the Johnson Association of Veterans and vice president of the Johnson Ice Hockey Club. He was previously a cadet in the Army Reserve Officer Training Core (ROTC) and commissioned as a 2nd Lieutenant in the United States Army (Active Duty) Field Artillery Corps. Jason has a bachelor's degree in biology from Susquehanna University and an MS in natural resources and environmental sciences from the University of Illinois at Urbana Champaign. He is interning during the summer of 2018 at Janssen Pharmaceutical Companies of Johnson & Johnson.