Sustainability: More than a buzzword when it comes to business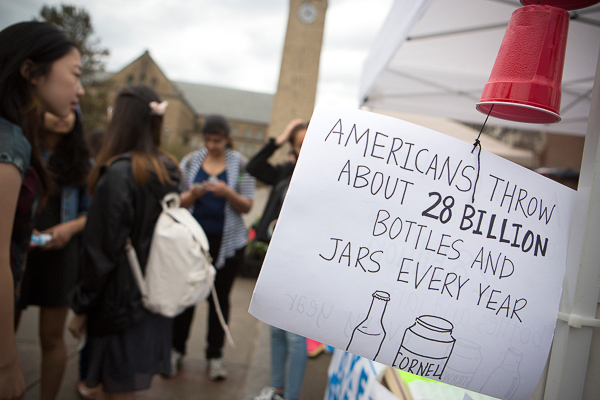 By Lynn Wooten, the David J. Nolan Dean and
Professor of Management and Organizations at Dyson
When you think about leaving your mark on the world, what comes to mind? Maybe you want to be remembered for your philanthropic passions and contributions, or as the founder of a start-up that changes the way we view the world. Maybe you aspire to work on a cure for Alzheimer's disease, to open your own business, or work in the tech industry in Silicon Valley.
We all want to be successful and that looks different for everyone. Something that touches us across industries is sustainable business practices.
No matter your life's path, practices that contribute to sustainability will continue to be relevant, and increasingly so. I am a firm believer that the most successful organizations of the future will be those that embrace sustainability and environmental causes and the social issues that accompany them. From large-scale corporate and social responsibility practices to sustainability campaigns for small- and medium-sized enterprises, trends in this area are essential and will continue to grow.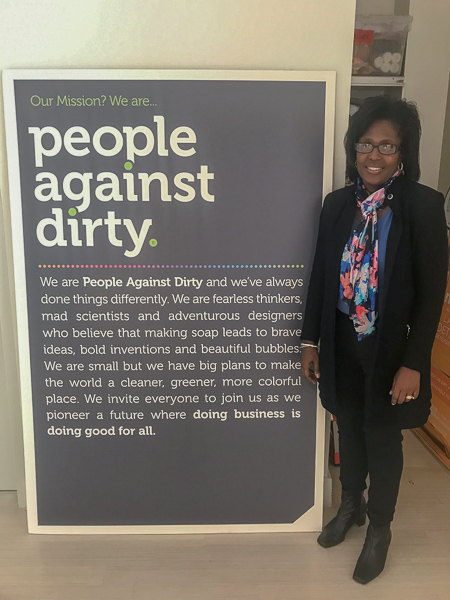 At Dyson, our motto is, "Our business is a better world," and those in our community take this to heart. I recently spent the afternoon with Dyson alumnus Andrew Fraser '89, president and CEO at Method Products. As he gave me a tour of the company's headquarters, I smiled when I saw a sign with the tagline "People against dirty." It's something I've said to my kids, and it's relatable. Not only are sustainable practices great for the environment, they're really good for business—and moms, like me.
I understand that as a student you may not be thinking about how sustainable business is good for the environment and local and global communities, but you should be.
Here are few ways you can help reduce your impact on the environment and learn more about sustainability as you head back to campus in August.
Never underestimate the impact of your daily habits
We hear a lot about the importance of recycling, conserving water, and reducing carbon emissions by walking, cycling or using the TCAT bus system around campus and our local communities. That's because thinking about sustainability in your daily life has the potential to truly make an impact. Eating clean and supporting local agriculture while also thinking of food as a source of energy for your body can also make a positive impact on your body and the environment.
Be part of something bigger
At the Dyson School, we want students to engage in meaningful learning experiences both inside and outside of the classroom. In fact, engaging in local and global communities is a part of our performance learning pedagogy. What better way than to join a club or committee, or participate in one of many sustainability events across campus? When it comes to sustainability, Cornell offers something for all of us. As a sustainable campus, Cornell is a committed steward of the earth, its resources and its people. This means you have access to a breadth of resources. Furthermore, student groups serve as a central influence toward the university's sustainability initiatives.
Remember that knowledge is power—now and for the future
Want to learn more about sustainability? Dyson is home to internationally renowned faculty focused on groundbreaking research in the field of environmental, energy, and resource economics, with undergraduate courses as well as our graduate programs. Sustainability will continue to be a focus in the business world, no matter your major, no matter your future career. Secure your seat at the sustainable business table as a professional by taking advantage of the resources available to you as a student.
The choices we make today will determine our future. There is perhaps no greater truth than this. It is particularly true as it pertains to our environment and our ability to become sustainable citizens of the earth.