Internship takeaways from Dyson undergrads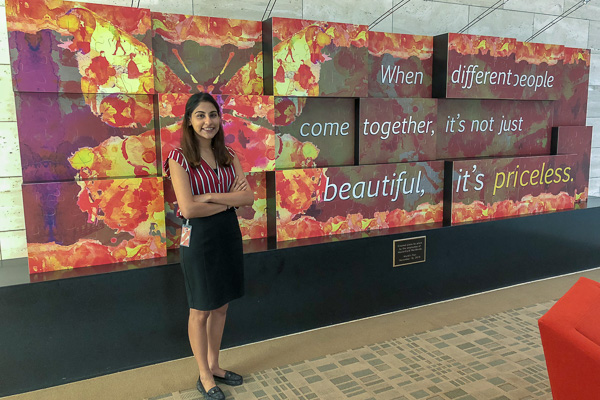 One of the most important and exciting aspects of the undergraduate experience is the opportunity to complete a summer internship—where students can put their classroom knowledge into action. This summer, Dyson students interned in tech, finance, agribusiness, marketing, non-profits, and more, while some focused on entrepreneurial ventures.
Now that summer internships have come to an end and fall coursework is underway, here are some takeaways from Dyson undergraduates' summer internships.
Sonal Lakhotia '20
Mastercard, Total Rewards
"This summer I worked in Total Rewards at Mastercard Worldwide HQ in Purchase, NY.  As a part of Total Rewards, I was assigned to look at compensation for employees in various departments. Compensation refers to all forms of financial returns and tangible services and benefits employees receive as part of an employment relationship. I look at the relational returns, cash compensation, and benefits for employees which can be difficult since every situation and case is different. I also helped in restructuring hierarchies in the upper-level C-Suite, EVP, and SVP levels.

Working at Mastercard has been an amazing experience because the people are so friendly and helpful. I've already connected to a lot of people and gotten involved in a bunch of projects. The culture here is one of personal growth and building relationships, which is something a lot of tech companies struggle with. And yes, contrary to popular belief, Mastercard is a tech company, not a financial services company! We develop technologies to help make payments more transparent and easier for consumers and merchants."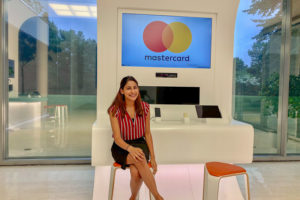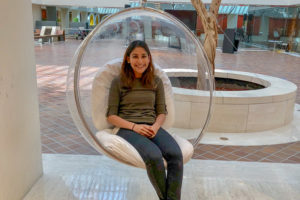 ---
Aditi Mehrotra '19
L'Oréal USA, Essie brand marketing
"I understand a lot more about the marketing insights portion of my internship because of the marketing research class I took last semester. And management communications has helped me with my presentation skills."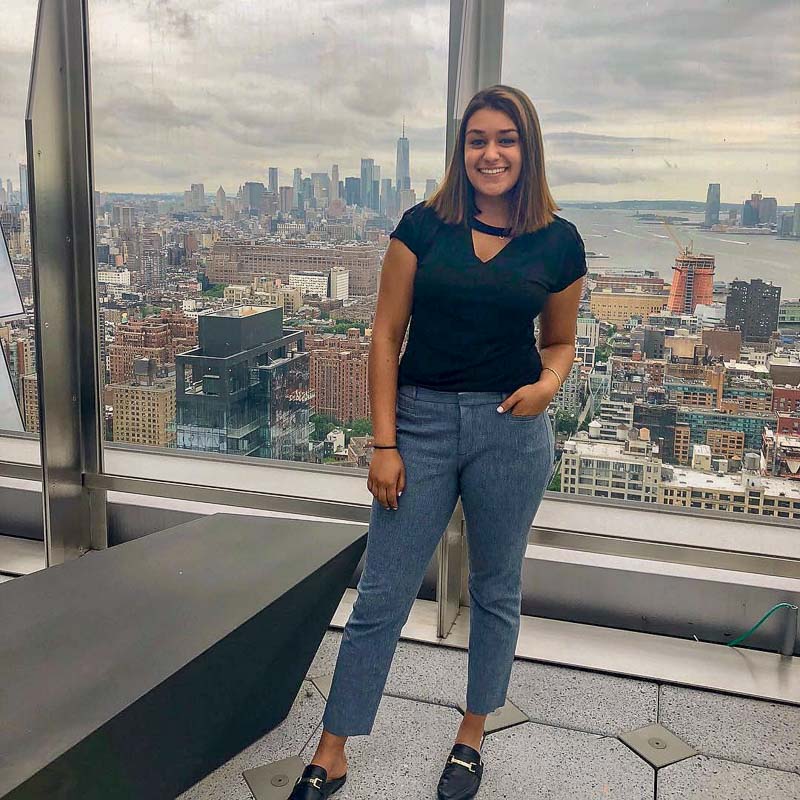 ---
Sarah Brice '21
Farm.One, plant care and engineering
"As a student interested in urban agriculture, specifically hydroponics and vertical farming, interning at Farm.One was an exciting and meaningful opportunity for me. I got firsthand experience in the daily processes of a high functioning, technologically advanced, hydroponic farm located in Lower Manhattan. The communication and job search skills I gained in my first-year Dyson classes prepared me well to apply to and be selected for this internship, and my advisor, who is very knowledgeable in the field of agribusiness, gave me insight that helped me prepare for my interviews and work environment.

Through my Dyson coursework, I have learned to work efficiently and communicate effectively with a team, which is exactly what I did every day at Farm.One! I look forward to expanding my academic base by pursuing the agribusiness management and business analytics concentrations within Dyson, which allow me to study what I am interested in, farming and coding, with a focus on business."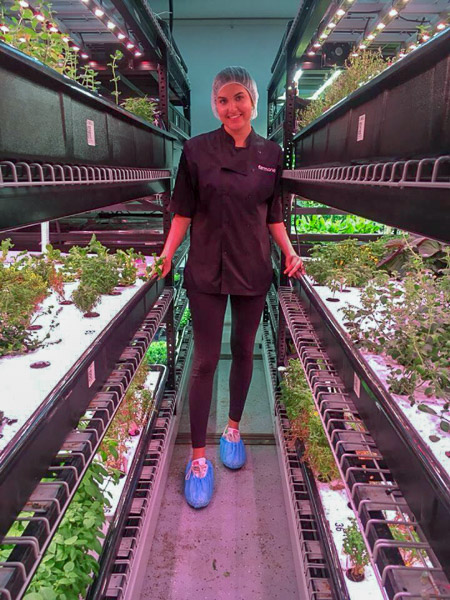 ---
CJ Rhan '20 and Lucas Goldman '20
Student Agencies, Inc. and Hired Hands Moving Company
Lucas Goldman is the president of Student Agencies, Inc., the oldest independent, student-run company in the nation. He helps to manage over $3 million in revenue each year as well as six incredibly diverse student-run companies. One such company is Hired Hands Moving Company.

Lucas: "The parallel between my academic and hands-on business experience is truly unique to Student Agencies."

CJ Rhan is the current general manager of Hired Hands, which brings in $400,000 top line. One thing Lucas really appreciated was being able to apply concepts he learned in the Dyson curriculum in a real-world setting.

CJ: "Hired Hands taught me the importance of having an entrepreneurial mind and the ability to implement creativity to see real-world results."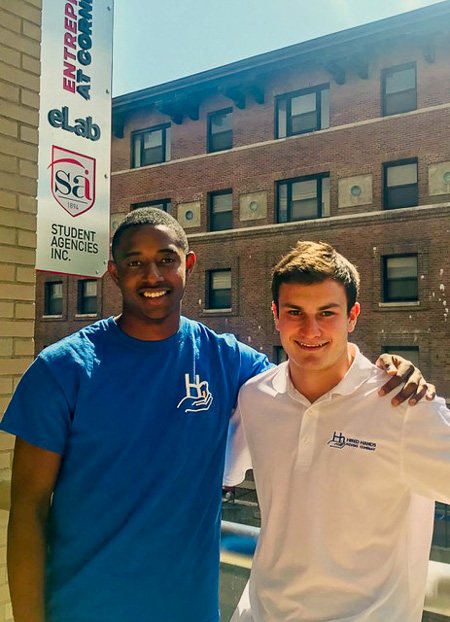 ---
Noah Baughman '20
KeyBank, Corporate Treasury finance intern
"Dyson and Cornell have benefitted me by preparing me to think critically and giving me the ability to ask informed questions. I liked my internship because I am surrounded by smart people that are willing to help me with anything I need and develop my career!"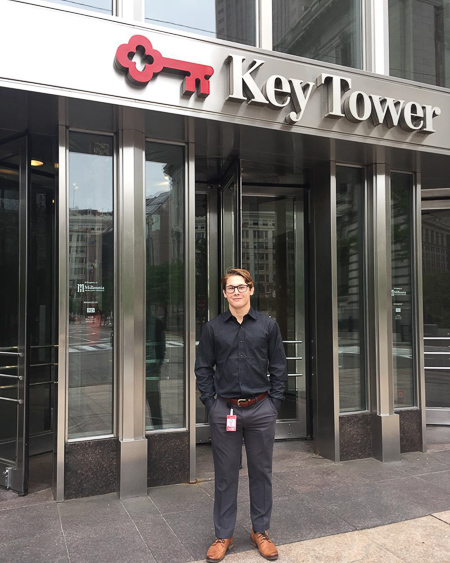 ---
Andrew Baker '19
ZS Associates
"It's exciting to see concepts from our classes applied in real world situations. In my case, I'm working on market research for drug pricing, so I get to see how products actually get priced and how that decision affects its availability to patients."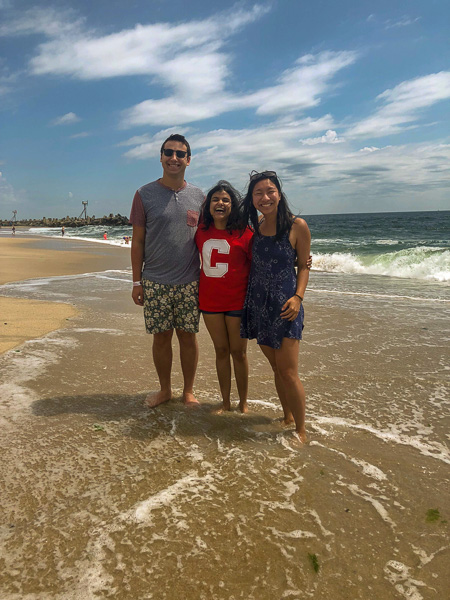 ---
Madison Gates '19
Deloitte, Summer Scholar
"At Deloitte I have the opportunity to be exposed to a large-scale technology implementation, which has made me want to take more tech-focused classes during my senior year."
Molly Pushner '19
Deloitte, Summer Scholar
"Dyson's motto is "our business is a better world," which inspired me when finding internships. Serving a government client at Deloitte really allowed me to connect the motto with impact-based work."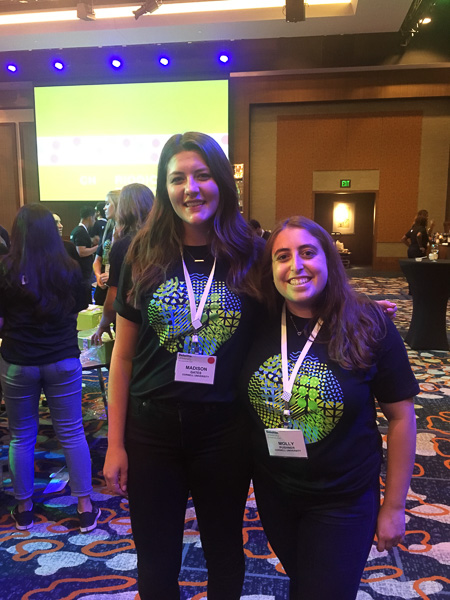 ---
Katie Stankaitis '19
Anheuser-Busch, Innovations marketing intern
"I worked at Anheuser-Busch this summer in Innovations as a marketing intern. Working for AB this summer was an incredible experience. I finally worked at a company where I applied concepts I learned from not one but many classes in Dyson. Not only did I learn a lot about the company and confirm my love for the food and beverage industry, but I learned so much about myself, too. The guidance and support I received all summer pushed me to work hard and have the greatest internship experience!"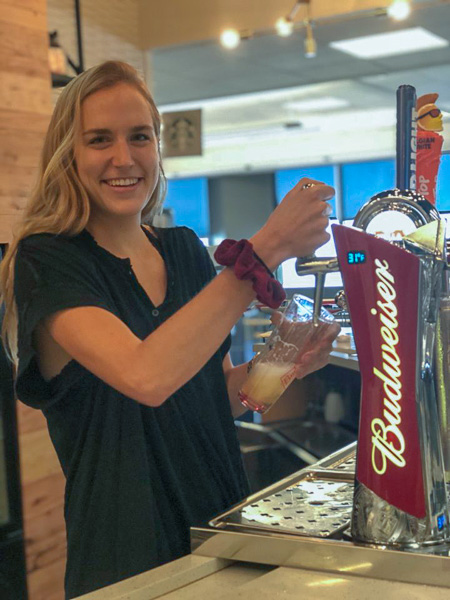 ---
Nana Sarpong '20
Scholars in our Society and Africa (SOSA)
Nana founded SOSA with the goal of empowering individuals in underprivileged societies through education in New York State and Ghana.
"My team and I were in Bolgatanga, Ghana renovating and revamping the Upper East Regional Library. We were creating an Information and Communication Technology (ICT) center and a children's library, and were implementing programs for community development. The main goal is for the library to sustain itself for the foreseeable future.

Professor Haeger's Spreadsheet Modeling class equipped me with the tools to create an Excel macro which simplifies the burdensome process of record keeping and logistics and alleviates the stress on the understaffed management of the library."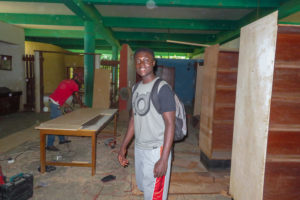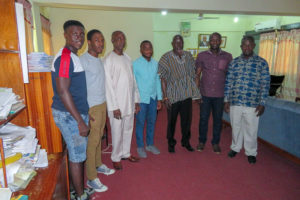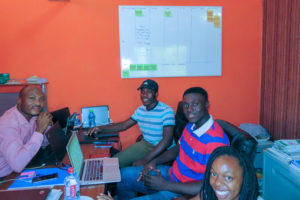 ---
Julio I. Lopez Ramos '21
Arrowhead United Way, program development and marketing intern
"I am blessed to have been a recipient of the Dyson Internship Grant that allowed me to intern with Arrowhead United Way this summer. Interning at a non-profit has had a huge impact on my personal and professional development because I was able to enhance my technical, creative, and communication skills while further solidifying my personal values. I hope to become a business leader one day to support and encourage non-profits to continue their community efforts and programs. Their impact makes a difference in the lives of people like me."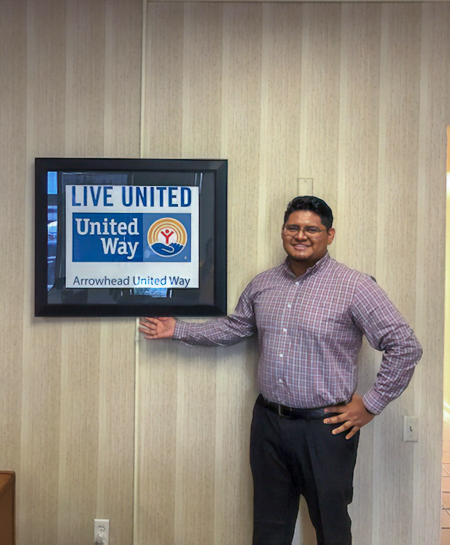 ---
Kamakhya Misra '20, Courtney Xu '21, and Nainika D'Souza '20 (Info science)
Cornell University Audit Office
"This summer we worked at the University Audit Office (UAO) as interns in Financial Audit and Data/IT Risk Assurance. We were part of the broader Alliance for Diversity (ADI) program, which placed interns in different Cornell business units. Throughout the internship, we interacted with senior Cornell leadership, or our "clients." I got first-hand experience of how the UAO provided not only "right," data-driven solutions but client-friendly ones that work in sync with departments. I was given a lot of independence in my work, which drove me to work creatively with advanced data analysis tools and the complex data sets. Lastly, it was very exciting to view Cornell as a massive business. The weekly luncheons of the ADI program exposed me to the vision of many of Cornell's divisions and the UAO allowed me to dive deep into their operations.

This experience gave me a new perspective of audit as a strategic tool that can help grow businesses, rather than limit or police them. I was able to enhance the technical and soft skills that the Dyson curriculum has given me thus far. I am glad to have been a part of discussions on Cornell's vision and future plans, which left me inspired and with a heightened sense of school spirit."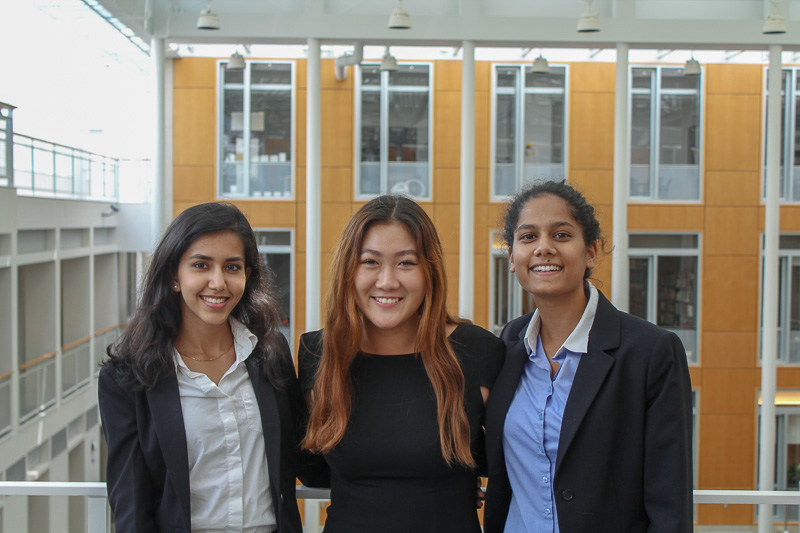 ---
Alison Zhao '19
Kraft Heinz, corporate management intern
"My marketing internship at Kraft Heinz has been uniquely impactful; I was given the responsibility of optimizing their multimillion dollar coffee portfolio, which includes household brands like Maxwell House and Gevalia. When we gave our final report-outs, I was selected out of our 26-person intern class to present my project to the CEO of Kraft Heinz, Bernardo Hees. Dyson's marketing curriculum and my experience in Social Enterprise Group at Cornell (SEGC) definitely provided the methodologies and empowerment to tackle my project quickly."