What second-year MBAs can learn as coaches for first-year core teams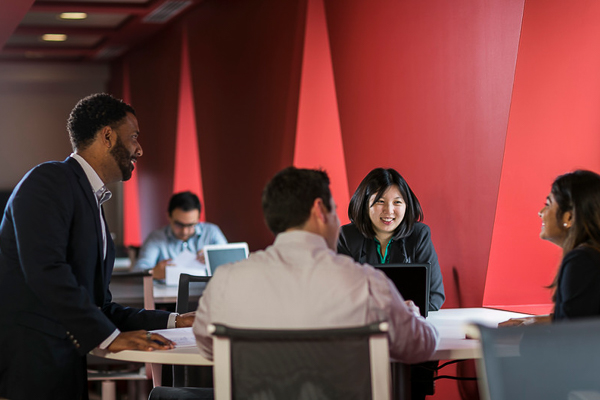 By Laura Georgianna, MBA/MILR '04,
Executive Director of Leadership Programs
One of the defining aspects of our Two-Year MBA program is the composition and functionality of first-year students' core teams. Yes, most MBA programs assign students to a core group, and yes, all MBA programs offer a core curriculum. But what makes Johnson's core teams unique is the way in which they're formed, the important role our second-year students play, and how we structure classroom learning around team leadership and feedback.
Structuring core teams: Diverse, yet balanced
Right from the start of the Two-Year MBA experience, we use a complex algorithm that includes more than 30 factors to sort our students into core teams, each group intended to be as diverse, yet balanced, as possible. As soon as students begin their pre-term orientation activities they are introduced to their core team and are asked to reflect on their individual leadership development goals. The teams start by setting goals as a group: Defining how they want to work together, and in what ways they hope to help one another grow. They then jump right in with the pre-term Leading Teams course and case competition.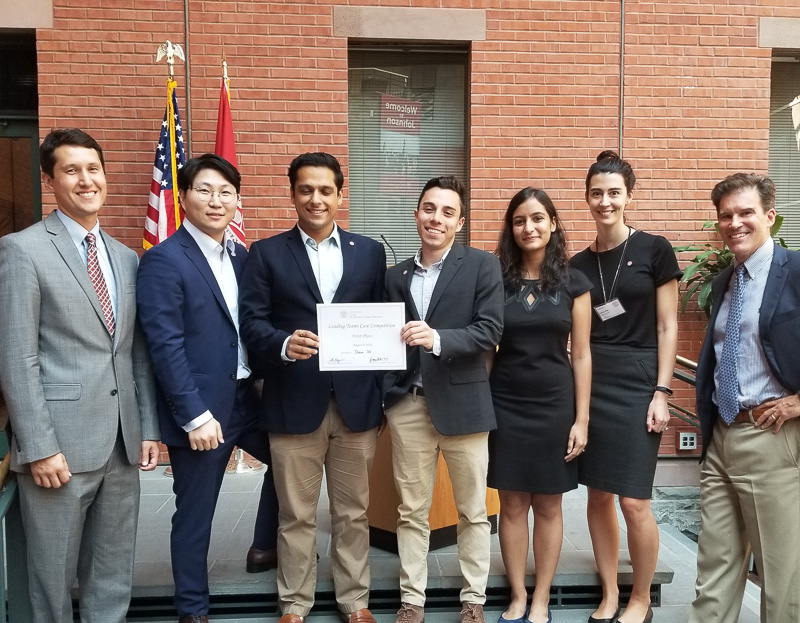 At first, the team's diversity (in the broadest definition of the word) seems daunting—as realizations of different norms, mental models, and interaction styles reveal themselves. The juncture that emerges at this point is a critical one: Do I chose to be curious and engage these differences, or do I hold my ground, my perspective, and my opinions while passing judgement because I do not see the value in the alternative perspectives.
Johnson Leadership Fellows: Curious mentors, dedicated leaders
JLFs are second-year MBA students, each assigned to one first-year core team. Fellows go through extensive coursework on how to be a leader and a coach. In the context of the first-year core team, the role of a coach is to help prop up the lens of curiosity for a first-year student when, under the intensity of the core, judgement clouds the moment.
While we would all like to claim that we are, by default, curious, the reality is that judgement creeps into view more often than many of us would like to admit.  This is one of the main reasons why the second-year Johnson Leadership Fellows (JLF) program is so critical to the learning and growth that we believe our core team experience offers to students.
There are many situations in which a JLF, in the spirit of seeking curiosity over judgement, will facilitate a conversation with their core team. For example, one student in the core, whose turn it is to lead the last assignment, may be struggling to absorb the feedback from their team. Other times, the entire core team is having difficulty maintaining alignment, or a specific team member is unable to find their place of influence with their peers. In these conversations, our JLFs use powerful exploratory questions and inquiry to create space for our students to lean-in to the situation, find a moment to be curious, and explore the diverse perspectives present. In practice, this approach enables students to expand their view and understanding of the situation and the system that they are a part of within their team.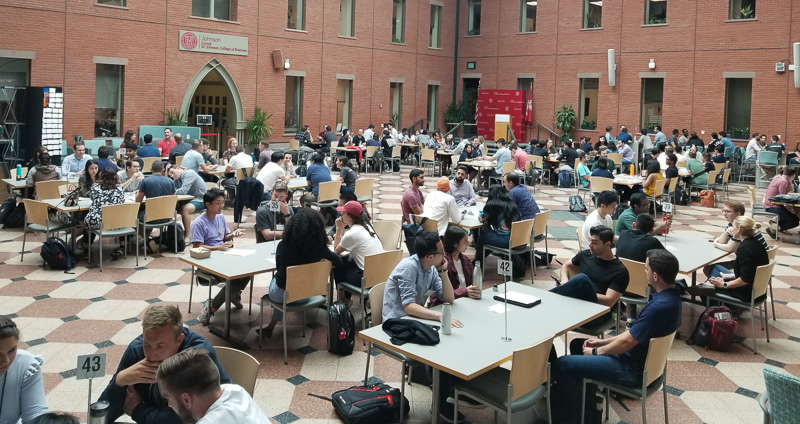 A lesson on leadership
When we as leaders can choose curiosity over judgement, we come to understand a bit more about others, and often times, even more about ourselves. We learn more about our role in the context of the communities we exist within. It is only once we can understand and appreciate this picture of ourselves, in the context of a larger whole, that we can then effectively lead. The challenges and successes of the core team experience provide an opportunity for broadening this lens, helping each student advance their influence as a leader.
I would encourage you, the next time you encounter a challenging leadership moment, to pause, choose curiosity, and see where it will take you.  Whether you're a prospective student, current student, or an MBA alum, you'll find that the outcome is often a useful surprise and a great opportunity for leadership.
Related Articles:

Park Perspectives, authored by Park Leadership Fellows
---
About Laura Georgianna, MBA/MILR '04, Executive Director of Leadership Programs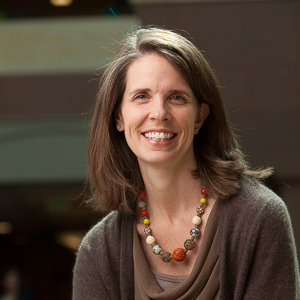 Laura is the executive director of leadership programs and the director of the Roy H. Park Leadership Fellows program. Laura oversees the articulation of Johnson's perspective on leadership and defines and executes its strategy for building the leadership capability of each MBA student. She previously worked for Cornell's School of Industrial and Labor Relations, where she designed and taught programs in intrapreneurial leadership for companies around the world.