Noteworthy: Why there's never been a better time to be at Johnson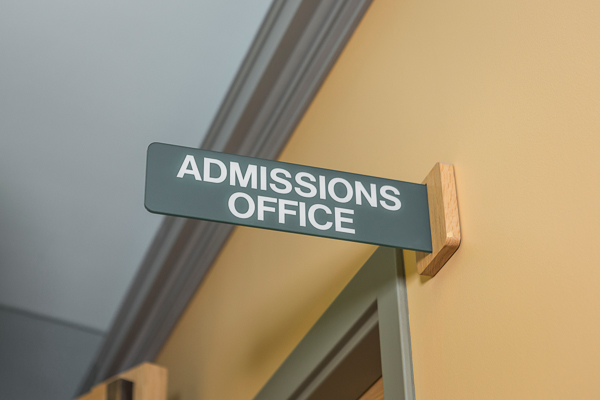 Ever wondered what it's like to see 2020 through your own eyes? Vision this clear, says Judy Byers, executive director of admissions and financial aid, takes many months of of hard work. It should come as no surprise, then, that the Class of 2020 is quite the sight to behold: 280 incoming students that represent 40 countries.
The Class of 2020 is one of the most diverse MBA classes ever to enter Johnson. More specially, Byers says this cohort of Two-Year MBAs includes more women and students from underrepresented backgrounds than ever before. What this means for incoming students, Byers explains, is a notable shift in the Johnson experience "to be richer and more inclusive than it was before."
Key takeaways from Judi Byers's interview with Poets&Quants
In her conversation, Byers reflected on the Johnson MBA journey and the notable changes she's seen during her tenure as director of admissions. She shares the significant steps her team has taken to better support students, both during the application process and throughout their time on campus.
Byers also offers her perspective on how the pipeline of MBA candidates has changed over the past 5 years, particularly with respect to growing interest in technology and entrepreneurship. As the leader of the admissions team, she makes sure to mention the things she looks for in students interested in joining the Johnson community.
Johnson has taken proactive steps in supporting the MBA experience of international students, from the application process to graduation.
Those steps, Byers says, include "providing additional scholarship support," "maintaining an active and accurate understanding of the changes in policy that may impact our candidates and newest community members," and "deepening career support and activities to help international students find opportunities in the U.S. and abroad."
Higher rankings reflect access to enhanced academic and professional opportunities.
Cornell has risen from No. 27 to No. 17 in MBA rankings in The Financial Times, as well as No. 16 to No. 15 in MBA rankings by U.S. News & World Report. Beyond the numbers, Byers reports that curriculum developments and large-scale investments will "provide students with access to a greater set of academic and professional opportunities, learning environments, and resources that now span two campuses."
Cornell seeks students who will make an impact and thrive in highly collaborative communities.
How does Cornell ensure it enrolls students that will thrive within Johnson? Byers explained the qualities that matter most to the MBA community: "Aligned with a focus on impact and community is a sense of compassion and willingness to be of service to others, give back, and 'pay it forward.'"
Make an excellent first impression by showing you've done your homework.
There's no magic formula for capturing the attention of the admissions team at Johnson, says Byers. "While I value the creativity and ingenuity of candidates, I will also say that some of the most standout candidates I've met are ones that simply introduce themselves but do so in a way that suggests that they have done their research and understand how they might fit in at Cornell."
Johnson has made improvements in the admissions process for prospective students.
What's one change you'll see the moment you start your application? A new essay prompt, Back of Your Resume. Byers is confident this new prompt will "provide us with the personal insights we are excited to learn about our candidates," eliciting responses that go "beyond what is reflected on the front side of their resume."
As Johnson has grown, so too has its focus on leading and excelling in a digitally connected world.
Byers and her admissions team has seen a consistently strong pipelines of candidates with interests in the areas where Johnson excels: finance, investment banking, consulting, and brand management. At the same time, she's also seen a "growing pipeline of candidates applying to Johnson with interests in tech and entrepreneurship," in part due to opportunities such as the Digital Technology Immersion, NYC curriculum, and Cornell Tech on Roosevelt Island.
Read the full transcript from Poets&Quants to hear more from Judi Byers about the admissions process at Johnson and why all these exciting developments matter to prospective MBA students.