Tips for making an impact and taking advantage of the endless opportunities at Dyson

By Julia Gleason '20
Let me start by admitting that I came into Dyson with no clue what to expect. I didn't attend Dyson Days, and I never anticipated that I would attend Cornell. Coming from Rochester, NY, I had wanted to go out of state for college. However, fate had other plans for me, and I ended up as freshman at the Dyson School. I can now say I would not have wanted it any other way.
In one of my first lectures of AEM 2200, which is the class all Dyson freshman take together during their first semester, Prof. Perez said, "Business is about people." I remember that day as if it were yesterday. My classmates and I looked around at one another, perplexed, as if we were all thinking, "Well yes, of course business is about people." Since that class, I've learned that there is a lot more to that lecture than its surface level. At Dyson, the people are unlike any I've ever known. Not only are Dyson students smart, highly ambitious, dedicated individuals; they are also compassionate, collaborative, and energetic people. From its professors and students to its administration, Dyson is emblematic of its slogan: "Our Business is a Better World." There are endless opportunities for Dyson students. Here are some of the ways I have gotten involved during my time at Cornell.
1. Freshman year summer internship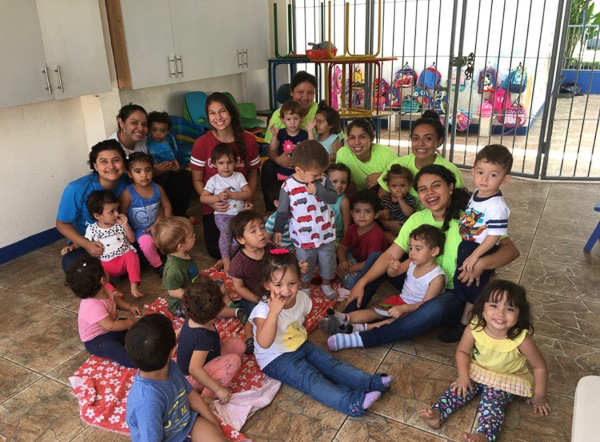 Thanks to Prof. Basu, the Director of Graduate Studies for Applied Economics and Management and my macroeconomics professor freshman fall, I had the opportunity to go to Managua, Nicaragua the summer after freshman year and conduct field and economic policy research to pursue and further my interest in my desired field of education policy. When I returned, I was hired by the Play and Learning Lab as a research assistant, which has allowed me to expand my knowledge outside of my classes.
2. CALS Global Fellows
I spent this past summer in Sydney, Australia, through the CALS Global Fellows program. There, I interned in a political think tank, where I got to publish an op-ed and learn about U.S. trade and innovation policy through the lens of a foreign nation. In Australia, I was able to learn about foreign policy topics I haven't gotten to explore through my coursework.
3. The Wardrobe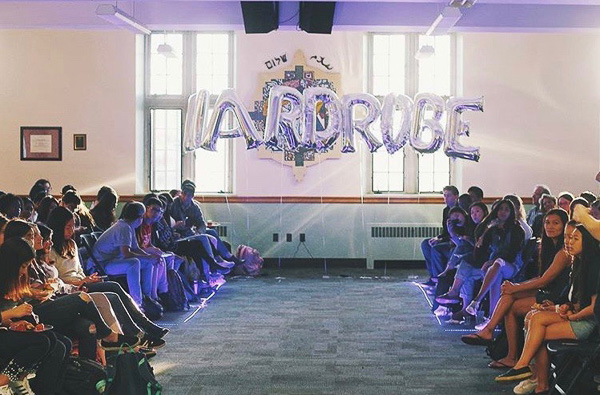 I use the business tools I've acquired in class to serve as the Marketing Director for an on-campus organization called The Wardrobe, which provides professional business clothing for students so they are empowered to pursue any opportunity. Last semester, we threw our launch party, which attracted almost 150 students and included a runway show and pop-up shop so students could take clothing right then and there.
4. The Dyson Undergraduate Council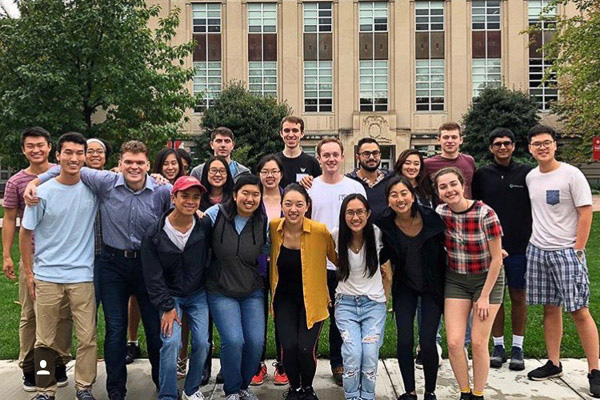 Last but not least, I am the President of the Dyson Undergraduate Council, which has enabled me to hone by personal leadership skills and become a voice for my fellow classmates. This semester, I got to help plan a joint event with the Cornell Hotel Society called the Dyson Hotelie Games to celebrate the collaborative spirit of the SC Johnson College of Business!
From a less-than enthusiastic pre-freshman who wasn't even sure she belonged at Cornell, to the junior I am today, Cornell and Dyson have helped shaped me into a person who is ready to tackle whatever challenges come my way. Because of Dyson, I have been inspired by my classmates and professors, who challenge me and provide constant reminders that together, we can gain the knowledge to create real change in the world. College has not been without its struggles, but the collaborative community that exists within Dyson has always felt like a place I am proud to call my school as it wholeheartedly embraces its slogan: "Our business is a better world."
---

About Julia Gleason '20
Julia Gleason is a junior in Dyson concentrating in strategy and minoring in Spanish from Rochester, NY. On campus, Julia is the President of the DUC, Marketing Director for The Wardrobe, co-head TA of Introduction to Business Management AEM 2200, research assistant in the Play and Learning lab, and is a Cornell Tradition Fellow, SC Johnson Scholar, and Societal Solutions Scholar. Julia is interested in the intersection of economic and education policy, and is currently studying for the LSAT. In her free time, Julia enjoys salsa dancing at Agava, hiking in gorges Ithaca, and spending time with friends.