Interning with the National Park Service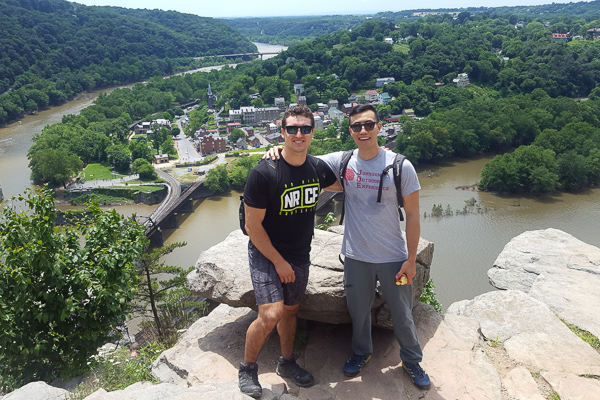 By Keith Liao, Two-Year MBA '19
Last summer, I had the amazing opportunity to join the National Park Service as a business plan intern thanks in part to funding provided by Johnson's Social Impact Internship Fund. The internship was with the Business Management Group, an internal consulting division of the National Park Service and our intern cohort consisted of 18 graduate students from various programs. I was placed on site at the Chesapeake and Ohio National Historical Park with my fellow co-consultant Lucien Charland, a public policy student from Harvard.
Training at Acadia National Park
The internship started with a week of training at Acadia National Park in Maine where we learned about the business and culture of the National Park Service and got to know each other through hikes, bonfires, trivia, and karaoke. We formed friendships that will last a lifetime and the experience of training with such a diverse, intelligent and positive group of people was invaluable.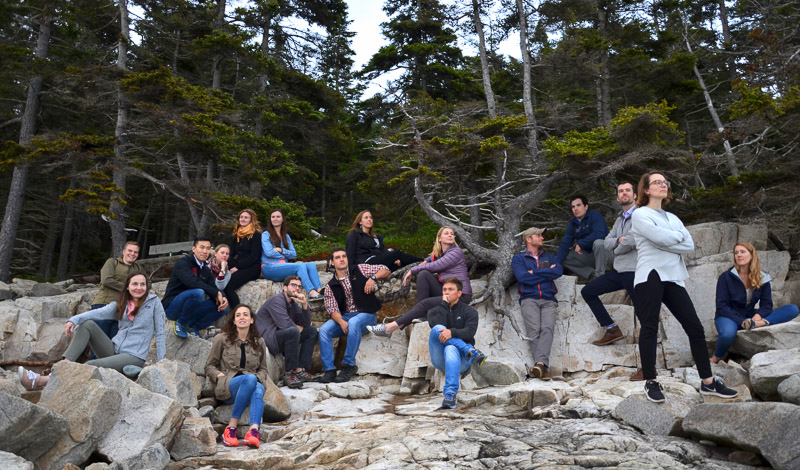 On site at Chesapeake and Ohio National Historical Park
After training, we went to our respective client sites, which for me was the Chesapeake and Ohio National Historical Park, also known as the C&O Canal. The canal is 184.5 miles long, running from Georgetown in Washington D.C. to Cumberland in Maryland and was a transportation canal mostly for coal in the 19th century. It is the 12th most visited National Park and received 4.9 million visitors in 2017.
The canal has an adjacent path (the towpath that was used by donkeys to tow the canal boats) that visitors can bike, hike or run on. One unique feature of the park is that visitors can through-bike the entire 184.5 mile path. There are free campsites every 5-6 miles for visitors to camp in, along with larger, fee-based drive-in campsites. The canal, which runs along the Potomac river, also has 14 boat ramps which provide visitors access to the Potomac.
Increasing financial sustainability
Our project was to increase the financial sustainability of the 31 free camping sites, the five fee-based campsites, and the 14 boat ramps while keeping visitor opportunities at the forefront. Our first week mostly consisted of site visits so we could get to know the staff and the park better. One unique challenge that this park faces is that despite its relatively smaller size, the length of the park, at 184.5 miles, means that staff and park amenities are quite spread out.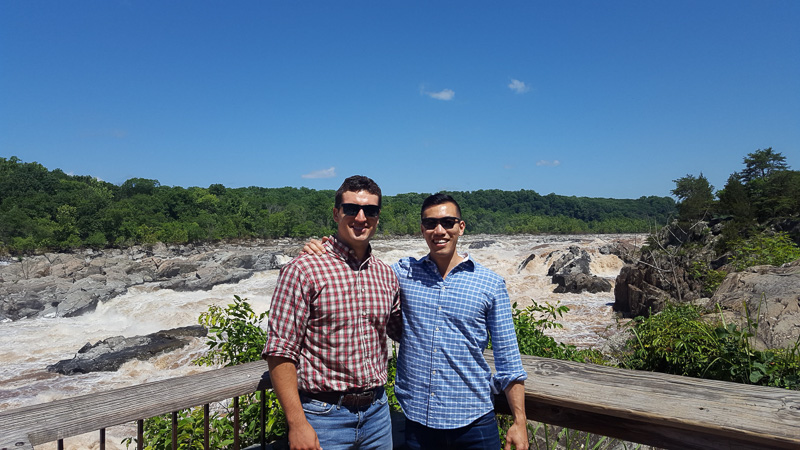 Taking the outdoors to the office
After the first week of getting the know the park and the staff, we settled down in our cubicle to start doing the analysis. While the internship with the National Park Service was a fantastic experience, it was not all hiking in the park and spending time outdoors—we spent plenty of time in our cubicle on Excel, PowerPoint, and Tableau.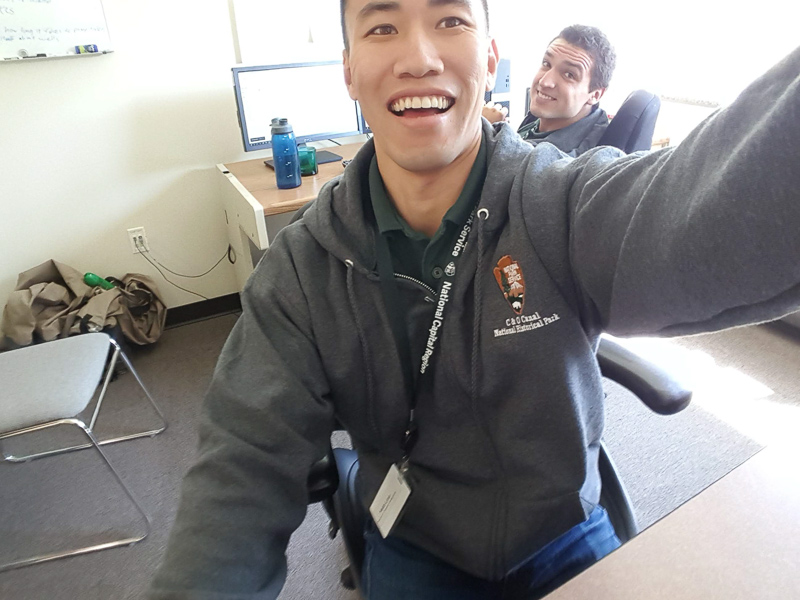 We first ran a cost analysis of the free camping sites, the fee-based campsites and the boat ramps to find which cost levers we could potentially pull. This consisted of reviewing various contracts and procedures. Our cost analysis ultimately showed the mowing, portable toilets, and well testing were the major cost drivers of the campsites.
Seeing this and having gone through the Sustainable Global Enterprise (SGE) immersion, one of my hypotheses that I tested out was to put in composting toilets so the park wouldn't have to pay to pump the portable toilets. Unfortunately, after some quick investigation, we realized that due to the canal's location in the flood plain and the high volume of use from visitors, composting toilets were not feasible.
Increasing revenue
Next we turned to revenue generation hypotheses. One idea was to plant more trees at campgrounds to increase shade which is not only good for the environment, but provides a more enjoyable camping experience, along with the benefit of decreased mowing cost due to grass not being able to grow without sunlight. Pursuing hypotheses that were good for the environment, good for park visitors, and good for the books was important to me as my reason for being in the SGE immersion was to learn to find a business case for sustainability.
Internship challenges
Every internship and setting will provide its unique challenges and while this internship was as close to ideal as I could possibly dream of, it still had its challenges. One challenge was dealing with the bureaucracy involved in working with the federal government.
One example occurred when my co-consultant and I wanted to do a market analysis of selling food and beverages at the park's boat ramps. We volunteered to work several weekends to go to the boat ramps ourselves and sell prepackaged foods such as ice cream cones and Gatorades to see how much money we could make in a weekend. Our supervisor loved the idea and the superintendent of the park and all the relevant staff gave us permission.
We had several challenges to overcome that took several weeks—we had to make sure it was legal to sell prepackaged goods without a permit by looking up state public health laws, and we also had to make sure to avoid the appearance of ethical conflict of us just pocketing the money ourselves. Our solution to that was registering ourselves to sell goods under the park's primary non-profit partners, which required further liaison with more stakeholders. With all our permits and even our cash handling procedure in place, we blocked off our weekend but at the last minute, we were denied permission to go ahead with the plan. After all this preparation work to ensure legal and ethical compliance, we were frustrated but admittedly, the explanation for not going through with the plan was valid.
This illustrated to me the potential drawback of working for the federal government or even for any large entity, but I moved on and used other methods of market analysis that ultimately provided great results. Reflecting on the project, the additional benefit of obtaining several weekends of data was not necessarily worth the risk associated with this idea. Facing challenges such as this one made the internship all the more enriching as it was learning to overcome these challenges to still provide a great final product that was one of the most valuable parts of the internship.
Recommendations and the final stretch
Two weeks before our internship ended, with 90 percent of our recommendations finished, my co-consultant and I embarked on a four-day, 184.5 mile through bike ride of the canal, camping at the free camping sites in the park. It was the hardest thing I have ever done physically – neither of us had trained for it and suddenly, we had to bike for 50 miles a day in the pouring rain on a path that became very muddy. However, the experience was completely worth it both fun and work wise; we ended up changing our recommendations due to gaining a new perspective of the services visitors need. For example, before our ride, we thought campers could just filter the water from the Potomac with water filters but after camping at those sites, we realized access to the Potomac was not easy at many of the camp sites so we focused less on cutting costs by decreasing wells.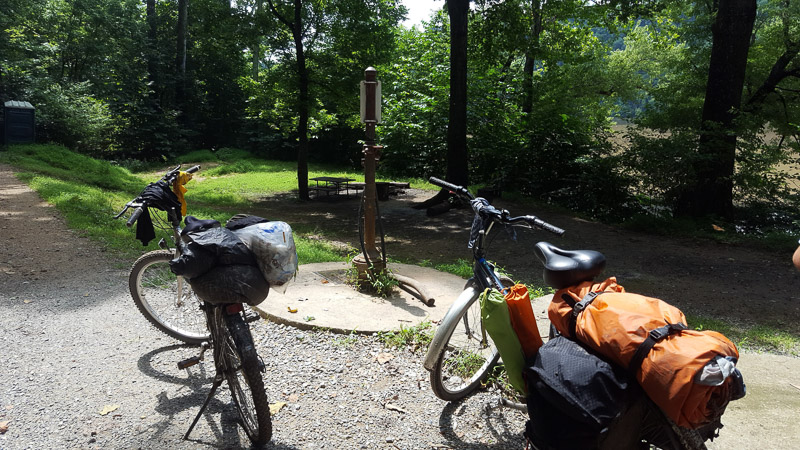 In the end, we came up with 11 recommendations with the overall emphasis on increasing revenue rather than cutting costs – we felt the revenue side would have a more positive impact by providing needed services to visitors and was more in keeping with the mission of the National Park Service.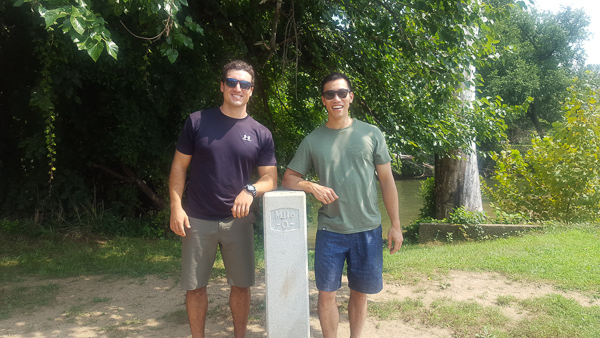 Reflecting on my internship
I learned so much during this internship – I learned softer skills such as working with park staff and my co-consultant, I learned harder skills such as Tableau and Excel, and I further gained an appreciation of nature, the environment, and our National Parks and everything that goes into keeping the parks running. I am currently taking on another project with the National Park Service with another park as an independent study and I am still as excited as ever to continue working with the National Park Service. It is an amazing organization run by passionate individuals who contribute to the upkeep of, what is, truly America's best idea.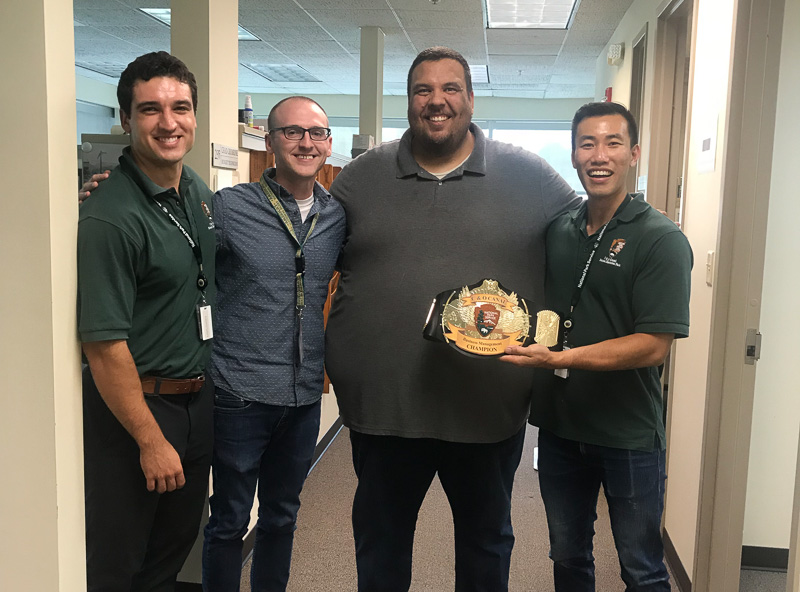 ---
About Keith Liao, Two-Year MBA '19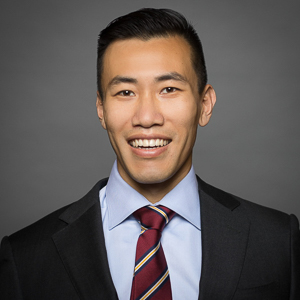 Keith is a second-year MBA candidate at the Johnson Graduate School of Management at Cornell University. During his first year, Keith helped a startup impact investing firm develop their sustainable agriculture fund for his SGE practicum project. Before his MBA, Keith was a physical therapist and he has worked in over 8 clinics in five different states in a variety of settings. He plans to use the problem solving and people skills he developed as a physical therapist along with the business and leadership skills he will hone at Johnson to make a larger-scale positive impact on the world.