Alumni Q&A: Why a Cornell MBA is the best choice for military veterans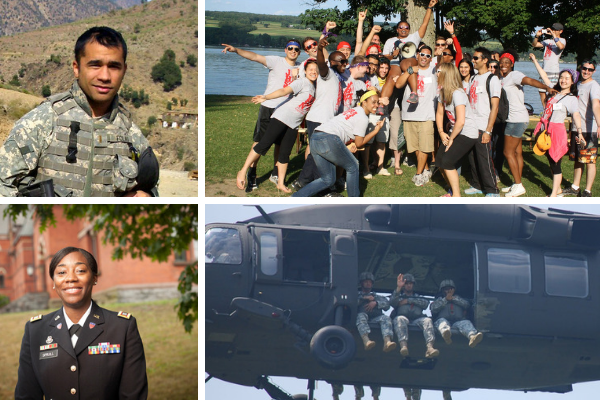 Johnson's community is one-of-a-kind—welcoming and supportive of all cultures, backgrounds, and experiences, which includes military veterans looking to transition into a civilian career. Veterans across all of Johnson's programs find academic, financial, and professional support unique to their circumstances. They also gain new friendships and networks.
Johnson is honored to work with military veterans who bring value to the entire Cornell MBA community. With strong leadership skills and decision-making capabilities, our veterans are outstanding contributors.
Here are some reflections from Johnson alumni who have served in the armed forces.
---
Why did you decide to pursue an MBA?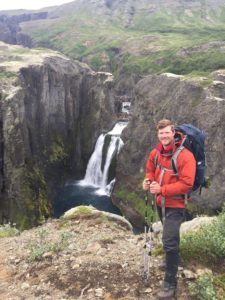 Evan Smith, MPS in Real Estate/MBA '15, U.S. Air Force
VP of development, Weitzman
"Getting my MBA was a natural pivot point since I was transitioning my career from military service to commercial real estate development. I didn't have relevant experience for the industry, and I knew an MBA would prepare me for roles that were beyond typical entry-level analyst positions. I knew that with my military experience I could really leverage the MBA. I also knew that there would be a lot to learn upon starting my new career, but an MBA would provide a baseline business understanding that would make that ramp-up period far more accelerated."
Jason Bradley, Two-Year MBA '14, U.S. Army
General manager, Amazon.com Robotics Fulfillment Center
"For me, the MBA choice was twofold. I knew I wanted to leave active military service, but knew I could use some time to adjust to civilian life. Further, understanding what roles and industries were suited to my skills was important to me given my limited exposure. A full time MBA program allowed me to make a low pressure transition to the civilian world while gaining exposure and experience necessary to excel in my new career."
David Andros, Two-Year MBA '12, U.S. Army
Chief Operating Officer, AE Works
"I wanted to establish a foundation of knowledge for a career in business. An MBA provided a more structured, longer, transition from the military to a civilian career. This structure and time allowed me to determine what I was excited about doing for my next career."
Greg Talley, Executive MBA Americas '14, U.S. Army
Business and projects operations manager, Tesla
"I wanted to put the cherry on top of my professional brand. An MBA was the next step in providing me the tools needed to lead an organization."
---
Why did you choose Johnson?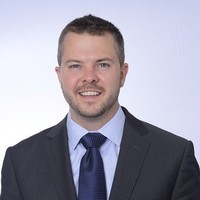 Tyler Nevius, Two-Year MBA '07, U.S. Army
SVP and head of finance, Endeavor
"The people. Hands down. I met a number of veterans on my trip and my wife and I immediately felt at home."
Ian Folau, Johnson Cornell Tech MBA '16, U.S. Army
CEO and co-founder, GitLinks
"I chose the Johnson Cornell Tech MBA program for three reasons: 1)I knew that Johnson was extremely supportive of veterans and I would not have to pay much (if anything) for my degree; 2) I wanted a short program (the Tech MBA program is one year), so that I could get moving on building my business as soon as possible; and 3) I was looking for a business school that was forward thinking and had a focus on entrepreneurship and bringing ideas to life."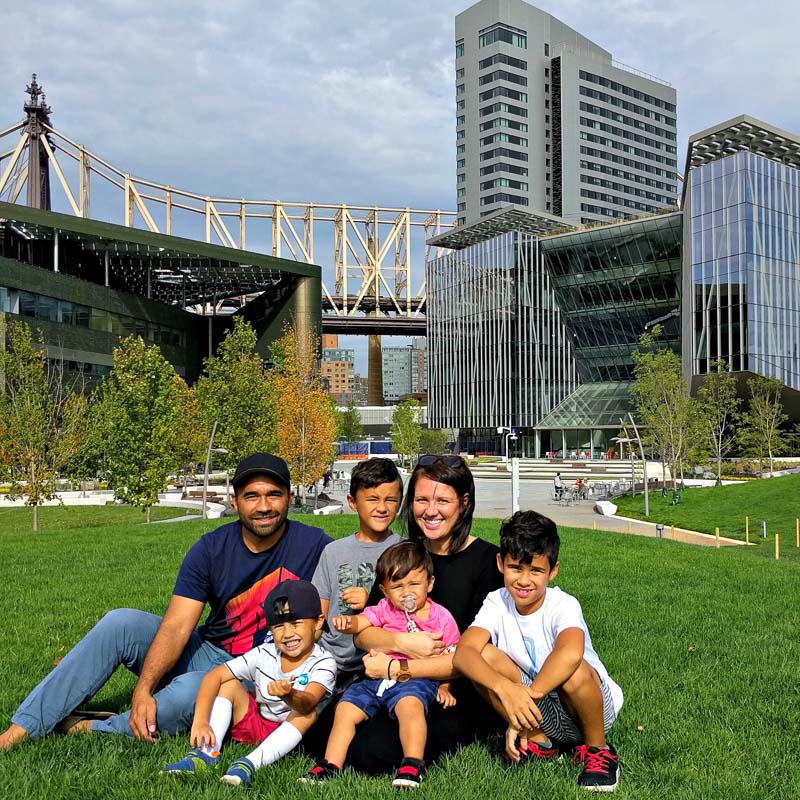 Natoshia Camille Spruill, Two-Year MBA '14, U.S. Army
Associate director of leadership programs, Johnson Graduate School
"At the beginning of my MBA journey, I knew that I wanted to attend a smaller, collaborative program that would provide me with the skills necessary to transition from the military into the business world. Attending Johnson seemed like a no-brainer. It's a top-tier, Ivy-League institution, with esteemed faculty dedicated to giving students hard business skills, while also taking an active role in helping students shape and develop their leadership capabilities."
Jae Brown, Executive MBA Americas '16, U.S. Army and the Georgia Army National Guard
CEO and founder, Vekter Management, LLC
"First and foremost Johnson and Cornell are respected around the world. I knew I would go to school with classmates who are true leaders. When I looked at the Executive MBA Americas program, I was impressed at how I could develop relationships with business leaders across the United States and internationally."
Frank Aburto, Two-Year MBA '12, U.S. Army
Finance director, Audible (an Amazon company)
"When I visited Johnson, every single veteran from the Association of Veterans came out to the atrium to meet me. I felt that it was an incredibly welcoming atmosphere where I could find the support that I needed to successfully transition to the corporate world. They were all incredibly open and gave me their opinions on how I could be a more competitive candidate and provided constructive feedback on my career plan. Even better, all the companies that I was targeting for my summer internship were active recruiters at Johnson."
Evan Smith, MPS/MBA '15
"Johnson was an easy choice for me given the access to real estate courses within the Hotel School and the College of Architecture Art and Planning—I was also in the Baker Program and earned a dual MPS in Real Estate and MBA degree. I knew I would gain a solid general business education coupled with very concentrated real estate finance electives."
---
How did your military training prepare you for getting your MBA?
Jason Bradley, MBA '14
"The military is great at training people to prioritize.  Most of us, in any given day, will have more things to do than we can reasonably accomplish–especially in a competitive MBA program.  Some choose to attempt it all in a chaotic exercise that typically yields little sleep and poor retention of the lessons learned.  Due to my time in the Army I was able to quickly prioritize and map out my path through the program on both a long term horizon and a short term or even daily time frame. This allowed success academically, professionally, and personally."
Ian Folau, MBA '16
"A lot about being in the military is learning how to take a group of random people from across the country and figure out how to speak to each one individually in order to get them to focus and put maximum effort toward a common goal. You don't get to hire these people, they are just given to you, and you are expected to make the best possible outcome. Business school gave me a laboratory to start figuring out how civilians do this. Things are done a little differently—you assess people's qualities and then you recruit them to your cause, but the military taught me how to assess people's hidden talents and respect diversity of thought."
Frank Aburto, MBA '12
"Planning ahead was essential during my time at Johnson. Every day was packed with classes, meetings, group work, networking, and recruiting. Without an in-depth plan and disciplined execution, I would not have been successful in any of those endeavors. Late nights studying finance and accounting were just another tough field exercise to me, and I was well-prepared to tackle any challenge that arose."
---
What's your favorite thing about the Cornell alumni network?
John Price, Executive MBA Americas '07, Canadian Armed Forces
Independent consulting
"I remain close with classmates from my program, helped some with businesses development, and benefited from their advice and coaching as I advanced my career. I enjoyed meeting alumni from the first 10 years of the Executive MBA Americas program at the reunion in Las Vegas, and the speakers at the event provided some great insight into how the world of business had evolved since I graduated. Thanks to my statistics training I came out nearly 15 cents ahead at the casino."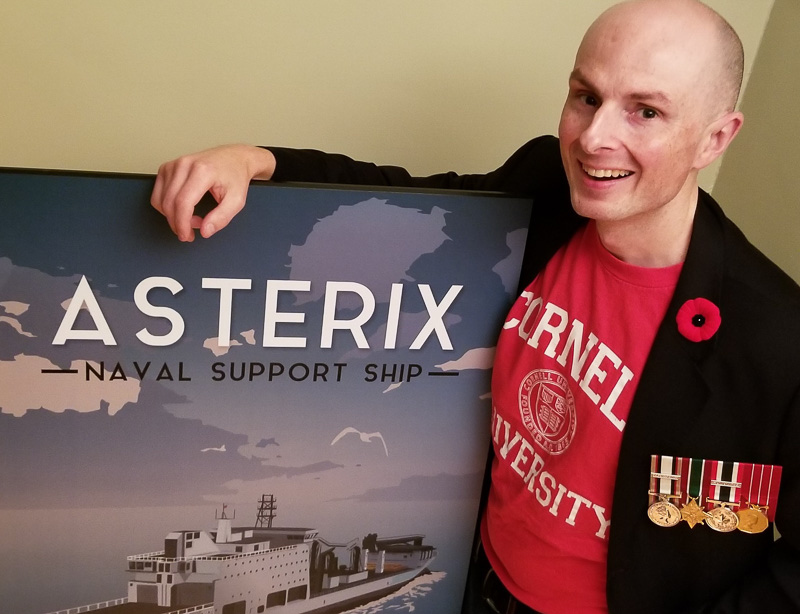 Jae Brown, MBA '16
"A few weeks ago one of our classmates was working on a project in a field he was unfamiliar with. He sent out a request for help and within two days he had four classmates feeding him information. Two years after graduation we are still supporting each other. A similar situation happened to me when I requested some help with contacting someone from the business offices of the National Basketball Association (NBA). It turns out we have several alumni who work for the NBA, and they were more than willing to help me and my client. The network is deep, well connected, and willing to help."
Frank Aburto, MBA '12
"I find that every single Johnson/Cornell alum is willing to reply to an email or pick up the phone for me. My classmates and I are still very close, and we speak to each other very frequently. This is despite busy careers, family life, and travels. The Johnson community really is a huge family that will support you in personal and professional ways that I never dreamed of when applying."
---
Why is Cornell a great place for veterans?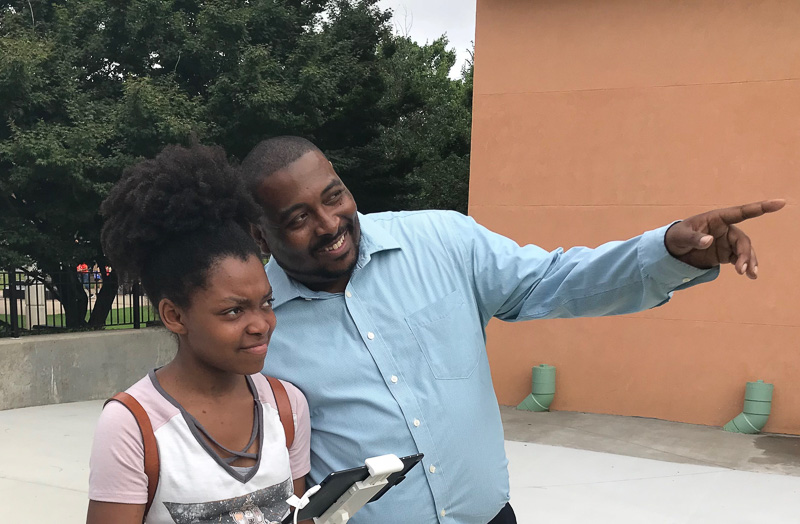 Michael Molino, Two-Year MBA '02, U.S. Army
EVP for corporate development, ASRC Federal
"The career services team in Sage Hall was invaluable. Johnson was a great place to try and figure out what I wanted to do after the army. My first year at Johnson taught me a lot about business, the job market for MBAs, and how to act outside of the army. Much of that was because of the smaller class size, which allowed me to meet and network with my classmates. The intimate class size helped me grow and learn to network, which has been invaluable."
Jae Brown, MBA '16
"My Cornell experience was second to none. I have been able to form relationships with other veterans from other parts of the business school. The bond stretches beyond your class or program. Cornell does a great job of connecting us and allowing us to form relationships organically. We all have a story (or two) to tell and it makes for great bonding while we're students and beyond."
John Noveras, Executive MBA Americas '16, U.S. Marine Corps
Production control, Tesla Gigafactory
"I think veterans should come to Cornell because it will help them not only become better business professionals but more importantly, it will help them become better people. Cornell is a special place with a great history of diversity, inclusion, and academic excellence. I am humbled to be part of the Big Red family."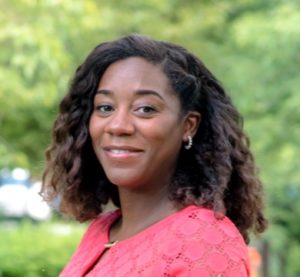 Natoshia Camille Spruill, MBA '14
"Johnson is a great place for veterans because the school and the broader Cornell and Ithaca communities appreciate and value the contributions of veterans. The collaborative spirit of Johnson is in alignment with the team-based and comrade culture that you'll find in the military. Veterans are also able to compete for some of Johnson's most prestigious scholarships such as the Roy H. Park Leadership Fellows Program and the Peter and Stephanie Nolan Veterans Scholarship. Our experiences from the military translate very well into the classroom and from the onset, we're viewed and respected as leaders within the Johnson community."
---
Describe your Johnson experience in three words.
Exciting, inspiring, unfrogettable —Ian Folau

Community, leadership, presence —Natoshia Camille Spruill

Broadening, successful, networking —Michael Molino

Rewarding, foundational, fun —David Andros

Challenging, rewarding, life-changing —Greg Talley

Challenging, humbling, fast —John Noveras

Transformative, network, gorgeous —Tyler Nevius
In November 2018, the Johnson Association of Veterans launched a Cornell crowdfunding campaign to fund MBA veterans scholarships. Though the campaign has ended, check back for updates and learn more about Johnson's incredible community for veterans.