Career search, Cornell style: How I cut my job-hunt time in half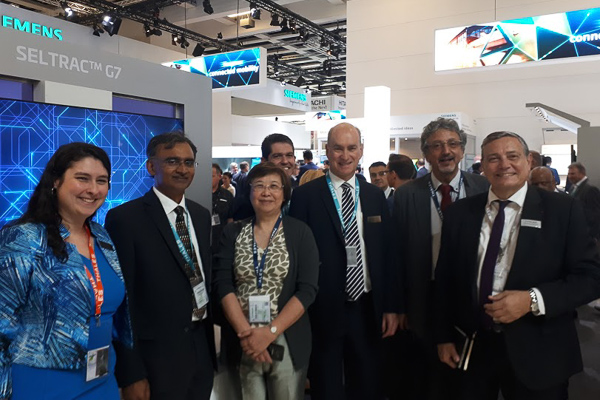 By Beth Greene, Executive MBA Americas '19
Nine months ago, I decided that it was time to start looking to make a career move. The only problem was that I was in the middle of the Executive MBA Americas program. After a three-month search and multiple interviews with seven organizations, I enthusiastically accepted a job offer as the global communications manager from my top-choice employer, Thales Group's Urban Rail Signalling business line based in Toronto, Canada. My last job hunt had taken six months. How did I cut my job-hunting time in half while in the midst of a busy executive MBA program? How can you job hunt like a pro in the Americas program and leverage the resources of Cornell and Queen's universities effectively?
Time to make a move
How do you know when it's time to make a move from your current position? Making this decision is never easy, but it was especially difficult during the very demanding executive MBA program. Whether it is because you are not feeling challenged anymore in your current position, there is no longer upward movement opportunity, or you don't feel valued by your current employer, I think we often know in our gut when it's time to move on. However, I definitely don't recommend changing jobs during the executive MBA program unless you are so unhappy in your current role that staying would be more painful than leaving. Transitioning to a new job was definitely much more challenging and taxing than I anticipated.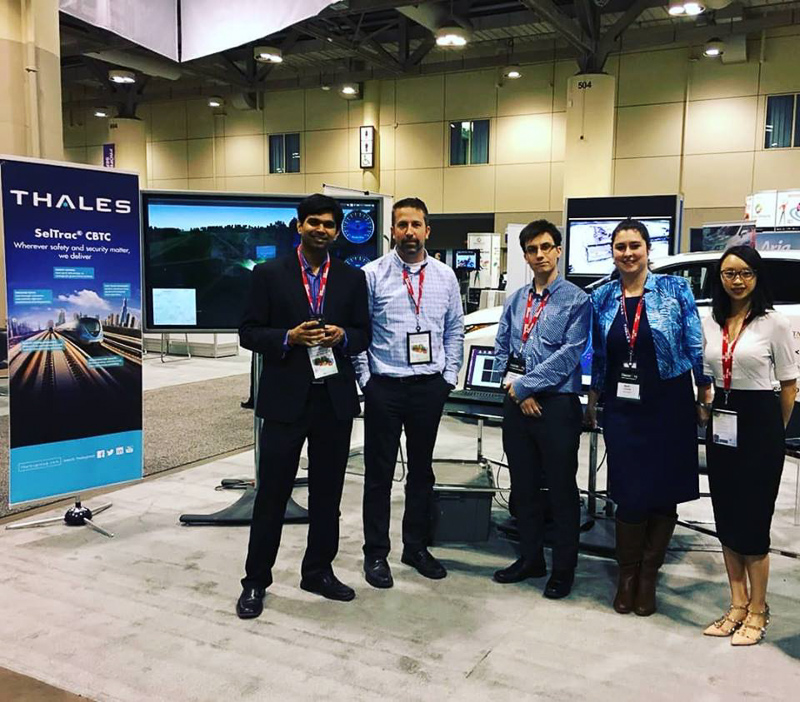 Making the most of career coaching services
Both Johnson and the Smith School—the two schools that partner to offer dual MBAs in the Executive MBA Americas program—offer complimentary career coaching services to students, and they are a valuable resource. Just remember, a career coach is not going to do your job hunt for you, but they can help you polish your resume and LinkedIn profile, develop your unique selling proposition and career plan, prepare for interviews, and review any employment offers from an HR (versus legal) perspective. Just be patient as it will take the coach some time to really get to know you; expect to have at least two to three sessions with your coach in order to really be productive. I was extremely grateful for the advice and support I received before and during my career transition from Laurie Sedgwick, my career coach from Johnson, and Drew Soleyn, my career coach from Smith.
Do your homework
First, you need to figure out what it is that you're aiming at in a new job and try to narrow it down as much as possible. You have to know yourself, your strengths and weaknesses, and what motivates you. Consider various types of companies and roles to determine what you think will be the best fit. Talk to people in the industries you are targeting to get an idea of salaries and what they like/dislike about their job/company/industry.
Job application and job-hunting strategy
Most job offers, and in my experience most interviews even, come through networking and a personal referral. Cold job applications have limited effectiveness. I recommend looking through job boards and specifically picking out positions to apply for at companies where you have personal connections. Then send a note to your contact to ask for advice and a recommendation.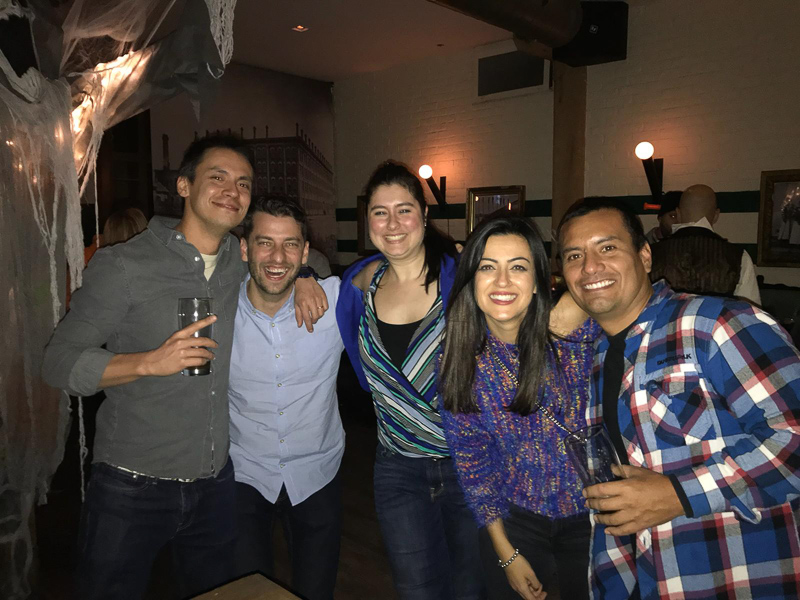 Networking like a pro in the digital age
Networking is a lot of hard work. Three pieces of advice: follow up, follow up, follow up. Building relationships takes time. LinkedIn is a powerful tool for networking 21st-century-style. Use LinkedIn to find connections at companies you are targeting or to ask for introductions. Don't forget the traditional approaches either, though. I recommend spreading your resume far and wide by email to friends, family, former colleagues, and other contacts. The more people who know you are searching, the more likely you are to find out about unposted job openings; I've learned you never know where an opportunity will come from. Cultivate relationships and show your gratitude. I write personal thank you notes after an interview as well as to those who gave me an informational interview, recommended me for a position at their company, or served as a reference. I also think it's a nice touch to send gifts to those who have really gone out of their way to help you during your job hunt; i.e. a bottle of wine, Starbucks gift card, or bouquet of flowers.
The power of the information interview
The information interview is an often-untapped source for career advice, insider industry information, salary figures, networking, and sometimes even job opportunities. Play the student card—many professionals, even those in VP or C-suite positions, will be willing to do a short (20-30 minute) informational interview by phone or in person with an MBA student, particularly from a program as prestigious as Cornell's. Don't be afraid to ask—cold information interviews from LinkedIn connections or other sources are completely possible. Try to find someone with your dream job and pick their brain about how they got there. I was able to get information interviews with high-level executives from the VP of real estate at a major Canadian company to the assistant deputy minister of a government ministry, all just by asking.
Leveraging the Cornell alumni network
I was referred for my position at Thales by an alumna of the Americas program. She had been an acquaintance of mine prior to the program, and I had met with her before starting in order to get advice. When I started my job hunt I let her know. You can meet alumni through events, introductions, and LinkedIn. Then ask for informational interviews. Ask alumni for introductions to others in the industry or role you are targeting. In order to leverage the school's network, narrow your search and then ask school faculty, staff, and career coach(es) for connections in specific industries or types of roles. Introductions are much easier to get when you're specific.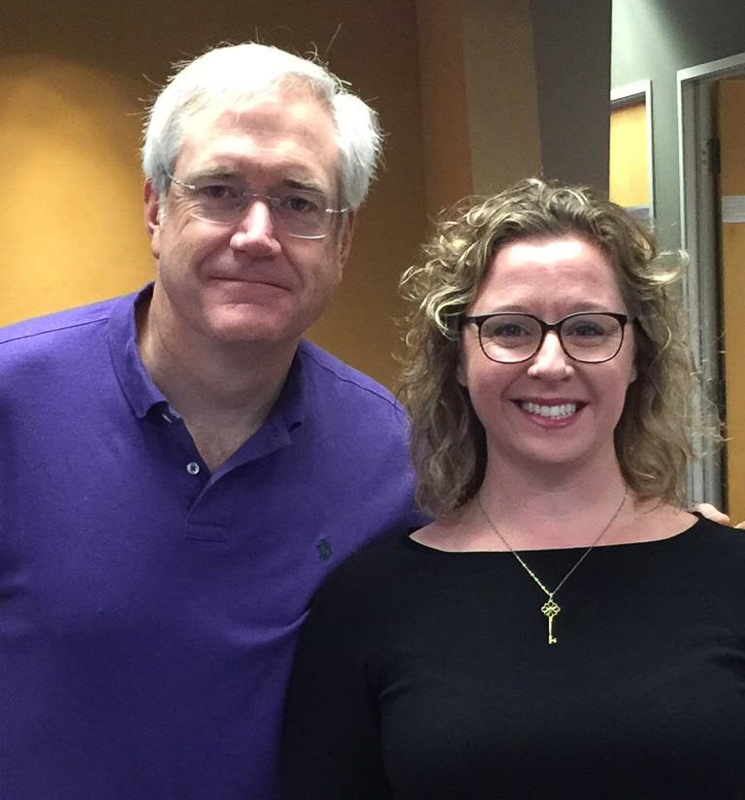 How do you know you're at the right company?
I recently passed the six-month mark at my new position with Thales. How did I know it was my top choice in the first place? Many factors come into play when weighing job opportunities such as company culture, flexible work environment, salary, job description, direct supervisor, and team members. If you are transitioning before or during the executive MBA program, it's very important that your new employer be supportive of professional development of this type. Make sure you look at the full compensation package and other details such as salary, bonus, benefits, working arrangements (i.e. lieu time or work from home policy), travel, vacation time, and professional development support. Determine your priorities and ascertain fit accordingly.
When I arrived at Thales, I was excited to find out that not only was I referred by an Americas graduate, but our VP of quality management for Urban Rail and director of marketing and business development for defense were both Americas grads as well. Alumni networking doesn't stop when you find a job. These are valuable relationships that will hold you in good stead as you progress in your career.