Prepared to lead: How Jeremy Gilston '14 found his way to real estate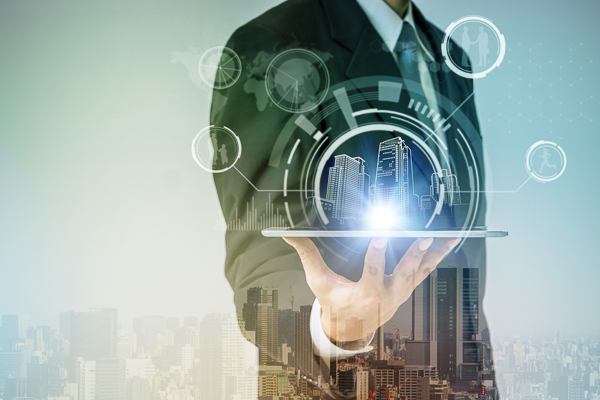 "Prepared to lead" is a series showcasing the journeys of recent School of Hotel Administration (SHA) alumni whose stories detail the invaluable components, experiences, and networks that led them to successful careers in hospitality leadership.
---
Meet Jeremy Gilston '14
Manager of real estate revenue strategy, Kalibri Labs, LLC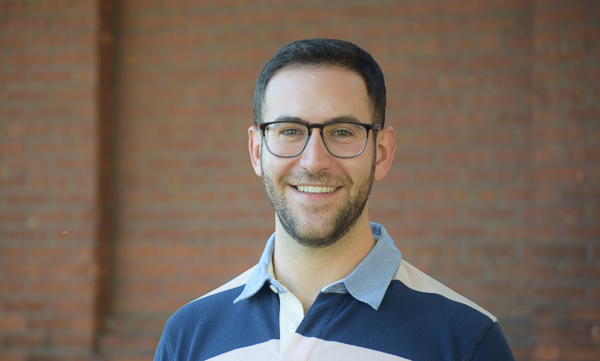 Right out of college and in his first job after graduation, Jeremy Gilston '14 knew he wasn't where he wanted to be. As a revenue management trainee working for a hotel and resort company, he was left feeling unfulfilled. It was an entry-level position in an area of hospitality that he soon discovered he wasn't fond of…and he had graduated with so much more to contribute.
Referring to Hotelies, himself included, Gilston explains, "Coming out of school, we're prepared to contribute a lot, and when we're not asked to, it can be very frustrating." His advice for recent graduates who find themselves in that situation? "Get out as soon as possible."
That's what Gilston did. After four months, he left his first job. Having built a robust base of knowledge during his time in the Hotel School, Gilston knew he'd be OK.
"I quit without having something else lined up," he says, shaking his head in disbelief. Then, flashing a smile, he adds, "It took me two weeks to find another job."
A Hotelie's most valuable skills for success
After leaving this entry-level role, Gilston followed a fellow Hotelie and fraternity brother, Michael Cline '13, to LW Hospitality Advisors, where he hit his stride and discovered the exciting world of hotel real estate as an appraiser and consultant. Even though he concentrated in services marketing and operations management at SHA (which is certainly not real estate), he still hit the ground running in his new role. Gilston attributes his successful transition to the invaluable soft skills he developed at SHA.
"Hotelies excel at teamwork and critical thinking, which are skills that are harder to come by than you'd think," he says. "They're kind of intangible skills, but they're ingrained in us."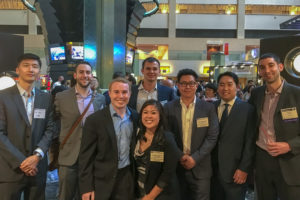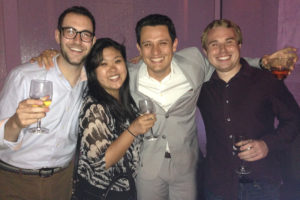 Every group project was a case study, he says. "Diversity of thought leads to better outcomes, but navigating a team can be difficult," Gilston explains. Early on in his SHA courses, he had the chance to experiment with teamwork and leadership styles, which helped him learn how to function within different team environments.
As far as acquiring the real estate fundamentals he needed in his new role, Gilston tapped into thought processes he gained and relied on while at SHA: not being afraid to ask for help and his ability to be resourceful in teaching himself how to do things on his own.
"The concept that no question is a stupid question was ingrained in me by SHA professors, which gave me the confidence I needed to seek assistance, guidance, or clarification," he says. Gilston also referred to his coursework, especially for his Business Computing class, which brought him to use Google, YouTube, textbooks, and forums to teach himself and find answers. "Someone likely already had a similar issue, question, or misunderstanding," Gilston says, "and they created that content to help others."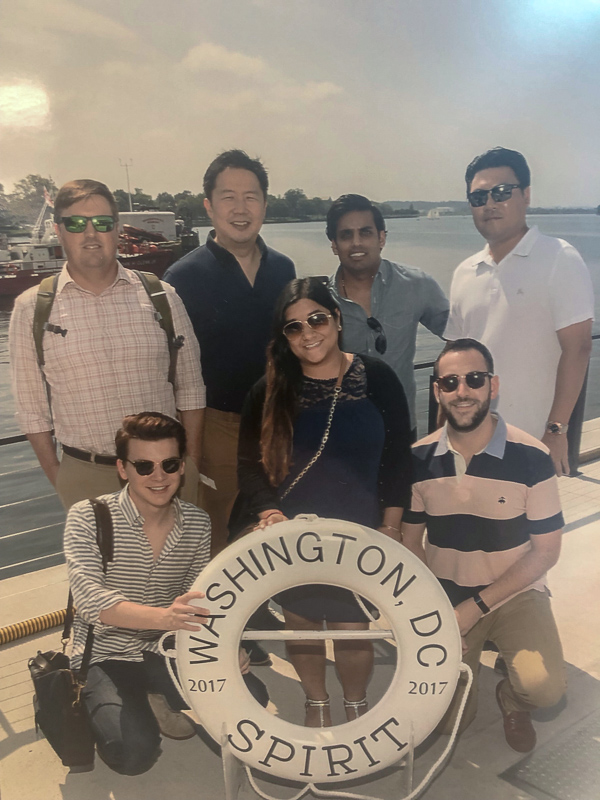 It's safe to say Gilston successfully launched his real estate career with the perfect combination of soft skills and on-the-job experience he found at LW Hospitality Advisors. After two years at LW, Gilston left having appraised and consulted on more than $1 billion worth of hotel assets for the New York City-based company.
A new city and an expansive network
Gilston's path led him to Washington, D.C., where he first worked with Excel Group as a senior analyst. After a short time, he was ready for a change, so he tapped into one of the most powerful resources available to Hotelies: the alumni directory. It comes as no surprise that the database has been called SHA's "secret weapon," says Pamela Davis-Acey, assistant director of Career Management. "These are people who have self-selected and said, 'Yes, I'd like to be contacted,'" explains Davis-Acey.
"That's how I got my current job," says Gilston. He went onto the directory, typed in "Washington, D.C.," and happened upon the name of an alumna, Kathleen Ayers '11. Ayers was also a friend of a colleague at Excel Group, SHA alum Robert Brewer '11. Taking a chance, Gilston reached out to Kathleen and heard back almost immediately.
"She replied instantly, connected me with HR, and that foot in the door definitely helped me get the job." It probably didn't hurt that Kalibri Labs, a big data firm that specializes in hospitality and where Gilston is now the manager of real estate revenue, just so happened to be co-founded by two Hotelies, Cindy Estis Green '79, president and CEO, and Bob Bennett '73, COO.
"[The directory includes] everyone from new alums to very accomplished Hotelies who have already retired or are approaching retirement from the highest levels of leadership," says Davis-Acey. The common denominator among all of them, she underscores, is "a willingness to pick up the phone and connect with a current student or another alum."
The strength of the SHA network is tight-knit and unmatched. It often takes the phrase "it's a small world" to a whole new level—Cindy Estis Green, president and CEO of Kalibri Labs, graduated from SHA in 1979, as did Daniel Lesser, the president and CEO of LW Hospitality Advisors where Gilston started his real estate career.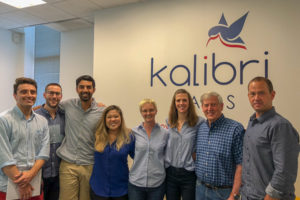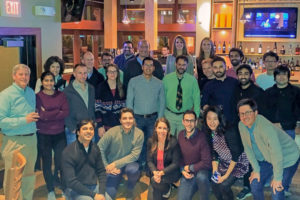 Home is where any Hotelie is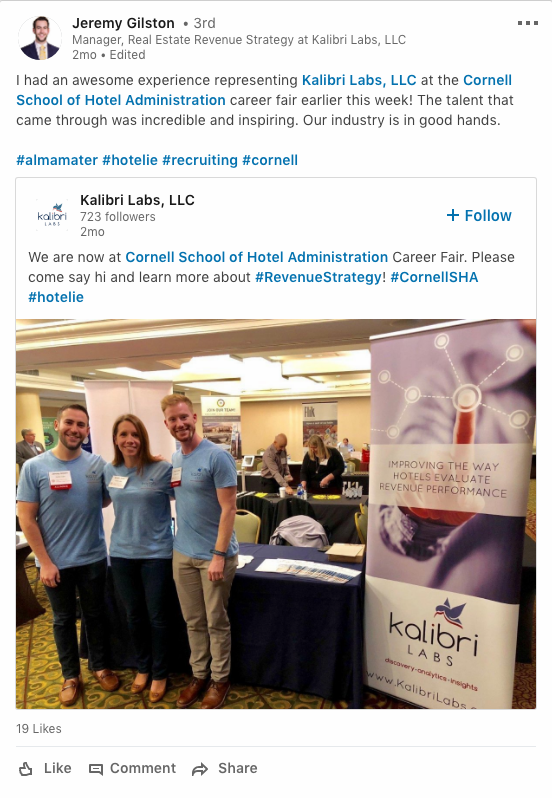 The Finance, Accounting, and Real Estate concentration is an increasingly popular option at SHA, notes Gilston. The reason he knows this for certain, he says, is based on "the very Cornell-strong network" that he sees out in the field. Encountering a Hotelie is almost an everyday occurrence for Gilston. "I go a lot of meetings, and every time, I know someone I went to school with or met at a conference. It's such a growing network and it blows my mind how our roots have taken over the real estate world for hotels."
And every time he finds that he knows someone in a meeting that he wasn't expecting to, Gilston admits it never ceases to get a laugh out of him.
This fall, Gilston returned to his alma mater for the annual Hotel School Career Fair hoping to recruit more Hotelies to Kalibri Labs. Looking back, he realizes how commonplace it is for alumni to find a helping hand from a fellow Hotelie, even if it involves emailing someone out of the blue, whom you've never met before.
"Coming back and being on the other side of the table, it's really interesting," says Gilston. "It's important to keep giving back to those people, to clear your schedule and see them, lend them your ear, and give them an opportunity, when possible." Sometimes it's as simple as sitting down for coffee and a conversation. In the case of Jeremy Gilston, it means returning to campus to engage with the next generation of soon-to-be Hotelie alumni.
"They did that for us, and that's why we're all here," Gilston says.