3 reasons to intern at a startup company while at Dyson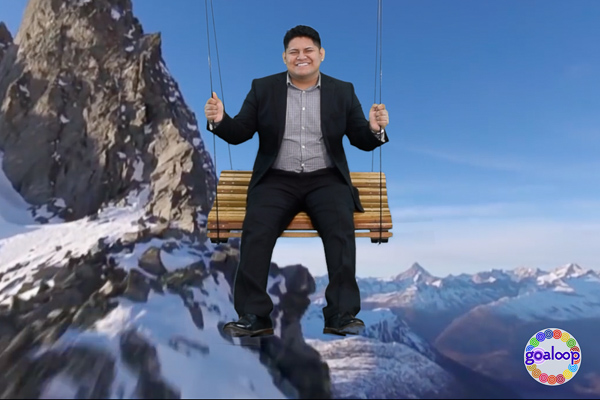 By Julio López Ramos '21
Being a Dyson student offers endless possibilities to learn, from the invaluable classes and educational activities to internships, externships, and independent studies. My advice is: Consider interning at a startup company, and I'll tell you why.
Reason #1: Being part of a startup venture allows you to interact with passionate, mission-driven people within a company culture that encourages community and individuality.
The startup world is defined by passion, innovation, opportunity, and challenges. Successful startups improve lives and shape our culture. Some of the biggest companies in the world were startups just a few years ago (Amazon, Facebook, Uber, Apple). Growing a startup takes a rare combination of vision, risk, and planning. Joining a startup yourself enables you to be one of its builders while strengthening your work ethic, gaining new skills, and making new connections in a close-knit community.
This has been my experience interning with Goaloop, the world's Goal Market®, where I've applied skills from the classroom, found a mentor, connected with other students, and contributed to Goaloop's company culture while gaining leadership experience. Working in a smaller team where everyone's contributions are taken into account, ensures that hard work does not go unnoticed, and that your ideas will be heard. Since everyone on the team is working toward the same ultimate goal – to build the go-to platform for goals – our individual input is valued, and we are encouraged to execute on our ideas with guidance from the company.
Tip: Search for a startup that aligns with your professional interests as well as your personal values. As a business student, I sought a competitive internship at Goaloop, a startup that re-envisions the economy for the 21st century by connecting all productivity based on goals – be they goals on Wall Street, Main Street, or the goals of students. Goaloop's level playing field is a manifestation of a core personal value: inclusiveness.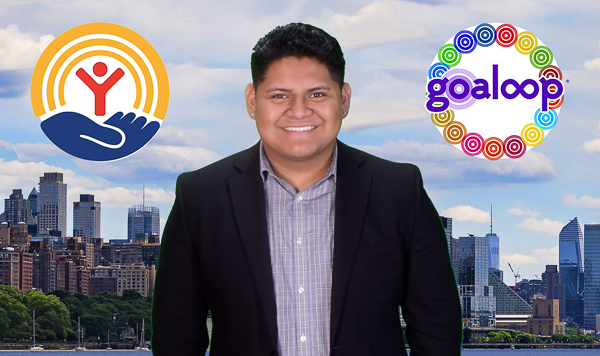 Reason #2: Apply what you've learned from the classroom in a real-world setting but at a company where they still want you to learn
As college students, we are expected to learn during internships and this is a great luxury we have in a professional setting while still in school. Another benefit is flexibility. Whether your internship is full-time over the summer or winter break, or part-time during the semester, your startup knows you are juggling classes, activities, and other responsibilities and may be nimble enough to adjust your schedule along the way, like mine is.
I can't overstate how valuable it is to read something in a Dyson class and then have the opportunity to apply those lessons in a real-world setting. One such opportunity at Goaloop is that I cultivated and forged a partnership between Goaloop and Arrowhead United Way, benefitting both organizations. Though I received guidance from the Goaloop team, I still received the praise and credit for the accomplishment and I learned a great deal in the process.
We are next aiming for Goaloop to be used by additional United Way branches in the U.S. and eventually be adopted by United Way Worldwide to help them achieve their individual and connected goals. Beyond this milestone partnership, the reality is that at Goaloop, I am always learning something new about the company, about the Goal Market® we are building, and about my own abilities and professional interests.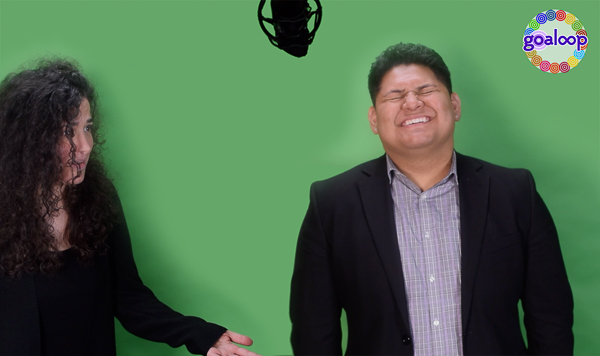 Reason #3: You will be more employable after an experience working with a startup company.
Nearly all modern jobs require an entrepreneurial mindset — that is, a mindset that sees opportunity, and knows how to seize it effectively. Startups certainly require this mindset but in addition, the main reason you'll be more employable after interning at a startup is from the experience of testing and growing your skills, and gaining confidence and contacts along the way.
Interning at large companies can mean limits are put on your impact and growth. My experience with Goaloop, a growing company, has offered me confidence in areas I would have never considered, such as being interviewed on camera, and writing articles and blogs. There are no limits. I now know I can handle virtually any challenge swung my way. I know I can confidently walk into an interview or any meeting with not just thoughts and ideas, but experiences, challenges, and growth to speak of. How many times can a young interview candidate say they lead an entire division, closed on a client or partner, or made a tremendous impact at a company with everlasting effects?
Final Takeaways
Your startup experience may not be exactly like mine, but it is likely to be an empowering experience nonetheless: The fast pace of a startup challenges you to be adaptable, a characteristic known to be critical for success.
Interning at a startup is also a lot of fun. I've connected with other team members, including students studying computer science, who share my passion for working at a startup with a social conscience. They've come up with surprising ideas, like creating a Goaloop Quidditch team, making Goaloop the first startup to have one! Being able to text the team and CEO with a work question, to congratulate a member on a milestone, or wish them a happy holiday are experiences commonplace at Goaloop and not commonly shared by those interning at large companies.
If anything, why not intern with a startup company now and be able to say later in life, "I worked at that company long before it was on the Fortune 500." It may even help to launch your own career.
---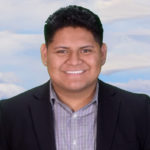 About Julio López Ramos '21
Julio I. Lopez Ramos is a sophomore in the Charles H. Dyson School of Applied Economics and Management from San Bernardino, CA and is concentrating in Marketing and International Trade and Development. He has interned at Goaloop in Business Development and Marketing, and at Arrowhead United Way in Program Development and Marketing. Julio is a big advocate for institutional change and wants to ensure more students from marginalized communities are leaders in the business world. He is one of the founders of the Dyson Students of Color Coalition, an organization that focuses on sharing opportunities and resources with one another to further the success of first-generation students, students of color, and low-income students in Dyson.