To save their back yard, they built a town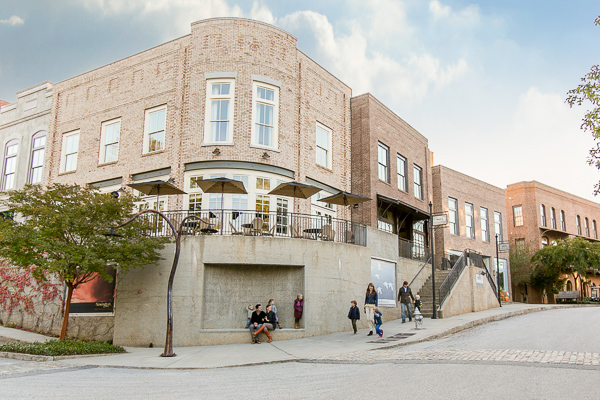 Photo by Jessica Ashley, courtesy of Serenbe.
A trail run, while good for your own well-being, rarely has the power to affect others. But when Garnie Nygren '05 and her father took a run through the woods near their farmhouse residence on the outskirts of Atlanta in 1999 and noticed clear-cutting on a field adjacent to theirs, it set in motion a response that would transform the lives of hundreds, and someday soon maybe thousands, of people. That run was the genesis of Serenbe, a built environment that the Today show describes as "a utopia" and Fast Company calls "a countryside oasis that resembles a fancier, modern-day version of Little House on the Prairie." But ask Nygren, co-owner, with her father, and director of operations, and she'll tell you that Serenbe (an amalgam of the words "serene" and "being") is better than all that—because it's real.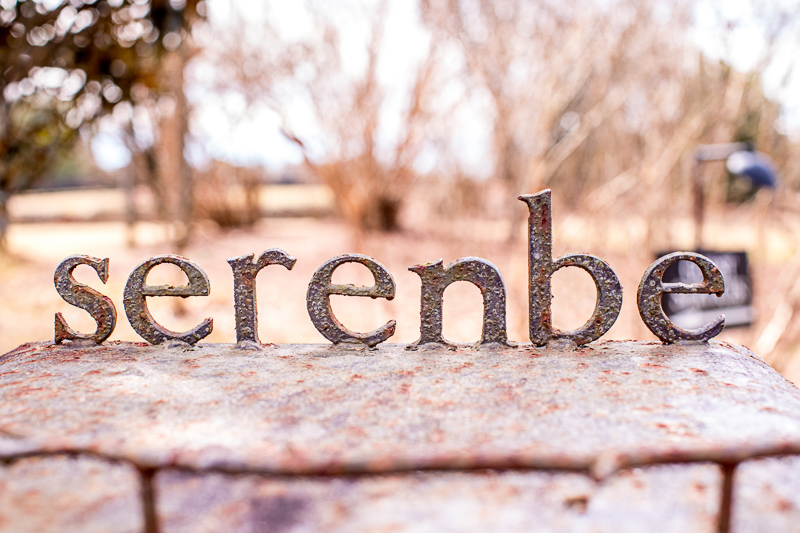 "Serenbe (pronounced SEH-rin-bee), a place that honors people, nature, art, and beauty, grew out of a philosophy of how we as a family wanted to live," she said.
Industry disruptors often have a personal backstory that fuels their passion. The Nygrens' begins in 1991, when they bought a century-old farmhouse and 60 acres of land in Chattahoochee Hills, 30 miles southwest of Atlanta, as a weekend getaway. For the next three years, she recalled, "we found ourselves leaving our big house in Atlanta, which had everything money could buy, and coming out to the cabin that's now Mimosa Cottage, with just 500 square feet, two bedrooms, and one bathroom." "All we wanted to do was get down to the cottage, run in the woods, pick up sticks, read books, put puzzles together, play with our goats. For my parents, happiness was being on the farm as a family and leaving the trappings of life behind."
In 1994, Steve Nygren sold his restaurant company—Pleasant Peasant Restaurants, which had 34 locations in eight states—and the family moved full-time into the farmhouse. Her father became a retired gentleman farmer; a year later, they opened a hobby bed-and-breakfast.
Then came the fateful run in 1999, the height of sprawl in Metro Atlanta. "My father feared the clear-cutting was a precursor to a subdivision or strip mall," Nygren said. "He went into pure panic mode, thinking our quality of life in the middle of this gorgeous countryside of Georgia was about to be destroyed." To protect the family's boundaries, which by then spanned 300 acres, he called all his neighbors, asking about their plans for the future and offering to buy their land should they ever decide to sell. Within 72 hours, all had taken him up on his offer.
Now in possession of 1,000 acres of land and wondering what positive development—"the kind that would allow him to save the land while creating places we could be proud of"—might look like, he set out on a journey across the country in search of successful built environments. Finding none, he drew inspiration instead from the European countryside, where the family had often vacationed.
"In the countrysides of Europe, you have small towns with hard edges and delineated boundaries," Nygren said. "They're walkable. They have an immense sense of place, history, phenomenal hospitality, food, architecture. We leave these towns inspired, thinking, 'I wish I could live there.' So he started to ask, 'Why can't we create places like that from scratch and new construction in America?'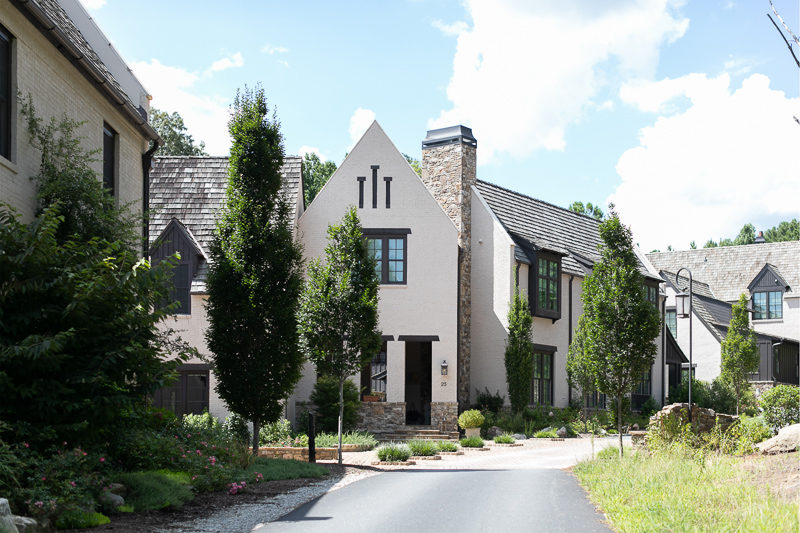 "And the answer he received was, 'Well, you just can't.' That's never a good answer. If you keep asking why and keep getting answers that don't make sense, you have a huge opportunity to create a new platform within an industry. Which is what we discovered with Serenbe," she told Reneta McCarthy's students in the class Wellness and Spas during a visit to campus last spring.
The town, now 30 percent complete, will stay true to its guiding principle of connecting people with nature and one another as it continues to grow. "At full completion, we'll have 700 acres of permanently protected green space," Nygren said. "On the 300 acres we develop, we'll have about 1,200 homes, in four to six neighborhoods, with two-to-five million square feet of commercial space for hotels, an international destination spa, 10 to 20 restaurants, retail, offices, art galleries, a fine arts center—anything you'd expect to find in an urban center."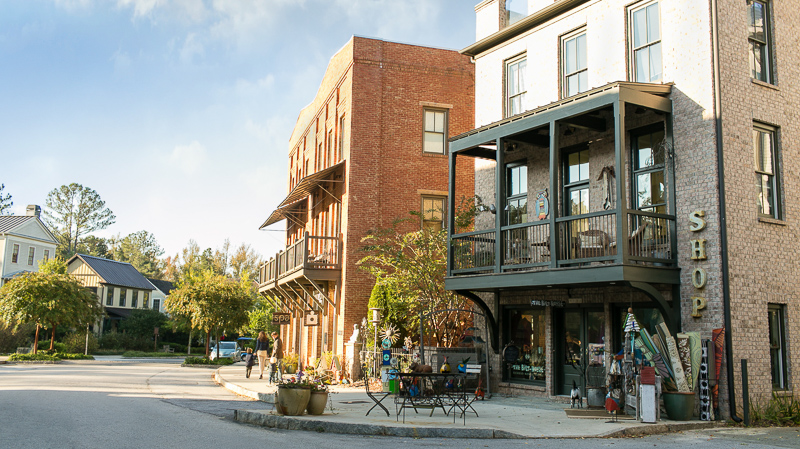 Urban life in the woods
At the heart of Serenbe is community and a sense of place. "We approach real estate development with a hospitality lens and as a hospitality family," she said. "Our focus on experience and quality of life is one of the biggest ways we build community."
That focus led them to look first at the design of the built environment. Unlike traditional developments, Serenbe is built for pedestrians—with homes and neighborhoods connected by footpaths and looping country roads, and features such as distinctive architecture, granite curbs, and eclectic lampposts. Everything is within walking distance. "By thinking about how people move through spaces, much as you would when designing a hotel or restaurant, we built an environment that makes walking enjoyable and purposeful," she said. "Walkability is something I'm super-passionate about, because it ties you to where you live and what you experience."
Food is a "huge component" of the Serenbe experience, with edible landscaping, an organic farm, weekly farmers markets, and a community-supported agriculture program. "I eat vegetables all week long that have never been in a car and have been grown by someone I know," Nygren said. Serenbe also has an assortment of restaurants, each offering a different dining experience. The Blue Eyed Daisy Bakeshop was the first, opening when just five homes were occupied. The Farmhouse, located within the inn that was once the family's home, features seasonal menus that have won plaudits from Gourmet and Bon Appetit. The Hill Restaurant is a French-American bistro, while Halsa, which opened in fall 2018, is a plant-based restaurant with a Scandinavian-inspired interior. A casual Italian concept will open in the first quarter of 2019.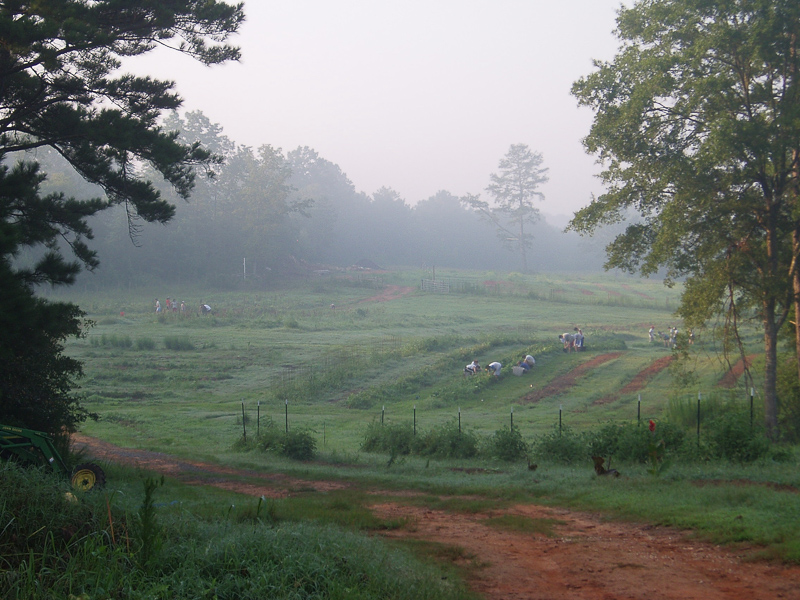 "As Hotelies, we know that when we break bread together, we create community," Nygren said, noting that "restaurants are also key to keeping our events and tourism components strong."
Taking its cue from hamlets of the European countryside, Serenbe is divided into sub-communities (or neighborhoods), each of which has its own commercial focus or intent. "Regardless of where you live, you experience the same sense of place and community," Nygren said. Currently, Serenbe has about 650 residents in three neighborhoods.
The first, Selborne, has about 120 units and focuses on art and culture. There you'll find restaurants, art galleries, and office and retail space. A 110-room boutique hotel is planned for the neighborhood.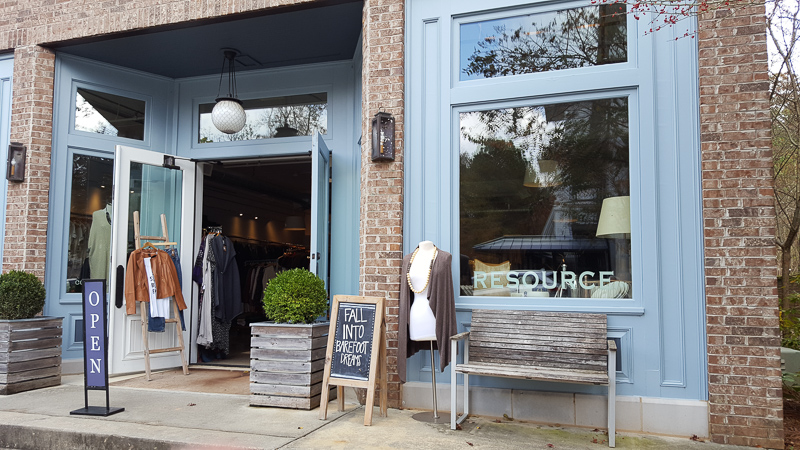 Grange, with about 160 units, focuses on agriculture and is home to Serenbe Farms, a 25-acre certified organic farm. Seventy percent of Grange's landscaping is edible, with blueberries at every crosswalk. "The farms are really important from a quality-of-life standpoint," Nygren said. "They give you the experience of being in the countryside, where you can walk to pick up your vegetables and walk home."
The third neighborhood, Mado, has some 300 units and focuses on health and wellness. Along with offices for practitioners of Western and Eastern medicine, Mado has a medicinal garden, community pool, and fitness center, and a site reserved for a world-class destination spa and affiliated boutique hotel.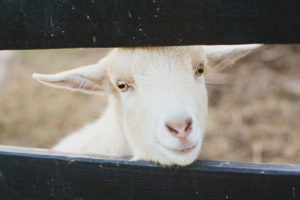 Knitting together these neighborhoods are about 600 events a year celebrating food, nature, art, and wellness. Residents and nonresidents alike attend gallery openings, culinary workshops and festivals, hayrides, musical and dance performances, goat yoga classes—almost any event imaginable. "The nonresidents keep things interesting," Nygren said. "We believe that what creates a place and keeps it vital is the balance of people who live there, who create that foundation, and the inflow of new people and ideas."
Outdoor theater productions—six each year—from Serenbe Playhouse draw regular press attention for their unexpectedly realistic staging. For this summer's production of Titanic, the stage was set in a lake, and at the end of each performance, the "ship" was submerged and actors jumped into the water. Miss Saigon, in 2016, featured the landing (and subsequent departure) of a real Huey helicopter.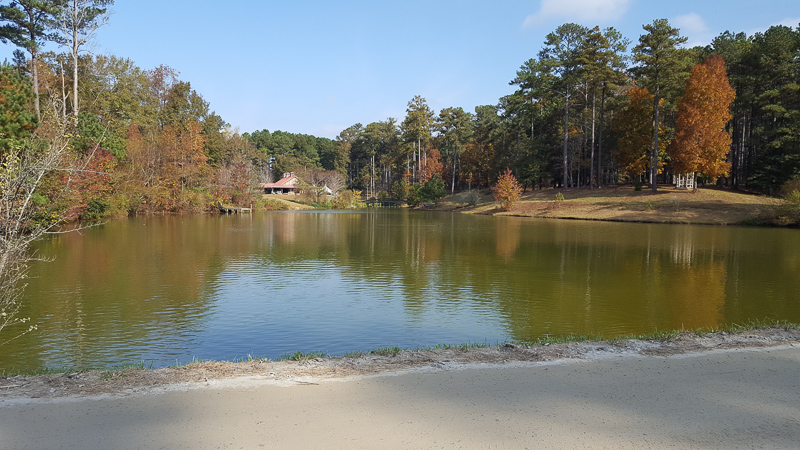 An artist-in-residence program, AIR Serenbe, hosts about 50 artists a year who, during their stay, create and present new works while participating as active members of the community.
The farmhouse that Nygren called home is now a 27-room inn; over the years, it has grown to a rambling 22,000 square feet spanning six buildings on about 36 acres. It also houses Camp Serenbe, a summer day camp for children aged 3 to 12 that is run by Nygren's sister Cara. (Her youngest sister, Quinn, works on Serenbe's marketing team, while her husband, Matt, and his brother run Serenbe Foods.) "Oddly enough," Nygren said, "it doesn't feel strange to watch people walk through what was once our home and the woods we grew up in. It all feels very natural."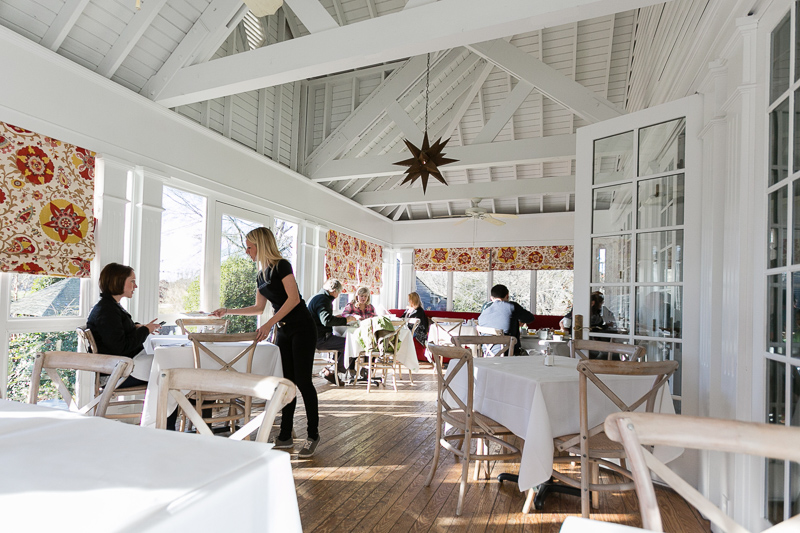 An experience that stays with you
Nygren entered Cornell with "a huge passion for operations," thinking she would travel the world and open hotels. But after working summers at the Statler Hotel and the Four Seasons in Jackson Hole, Wyoming, she decided to return home after graduation "to see what Dad was doing in the woods." As her father developed the concept for Serenbe, Nygren served a fellowship with the Georgia governor's office, focusing on environmental, economic, and transportation policy. Shortly thereafter, she earned a real estate license so that she could be a broker for the neighborhood he was developing.
Although the connection wasn't as clear back then, "Today, my hospitality degree makes all the sense in the world," she said.
She particularly values the business and teamwork skills she gained and the opportunity to "work with and around people who strived to serve others. Being surrounded by like-minded professors and fellow classmates who were all interested in the art of hospitality and taking care of people was an absolutely fantastic experience. It stays with you in how you approach things going forward."
As Nygren looks to the future, she hopes Serenbe becomes a model "for how we can build better places and, in so doing, create quality of life and community for people, while connecting them to healthier food systems." She calls Serenbe "the new ruralism: urbanism in the middle of the woods. People are demanding something different," she said. "We're tired of living in places where we can't walk to restaurants and trails, where we don't know our neighbors, where everything looks the same. I think the demand side is saying to the supply side, 'We want an alternative.'"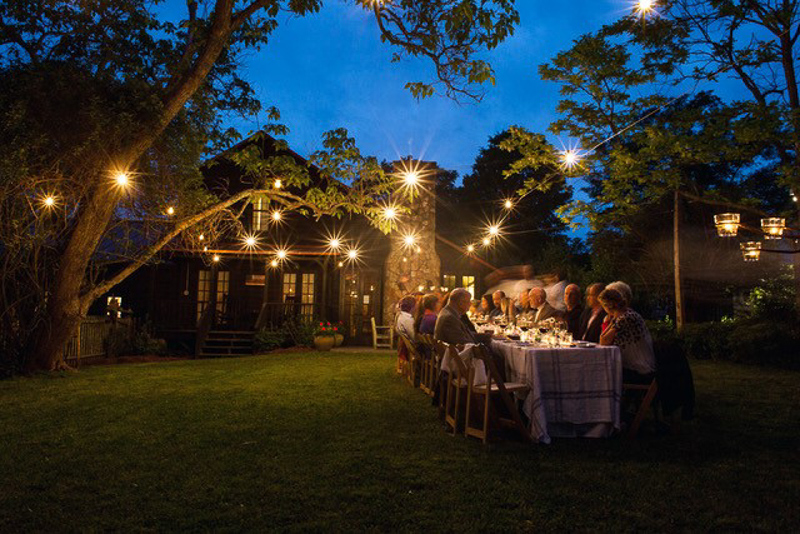 Although the Nygrens have no plans to take their concept elsewhere, they regularly consult with developers from around the country and around the world. "We help them hone their land plan and program and think about the places they're creating," she said.
To ensure the vibrancy of the town they have created, the Nygrens established the Serenbe Institute for Art, Culture, and Environmental Issues, a nonprofit organization that provides a perpetual fund for arts and environmental endeavors.
In recognition of the trails it has blazed (or, more to the point, the trails it has saved), Serenbe has received the Urban Land Institute's Inaugural Sustainability Award, the Atlanta Regional Commission's Development of Excellence award, and EarthCraft's designation as Development of the Year.
"Our hope is that the way we live in Serenbe is the way everybody can live everywhere," Nygren told the Today show. "It just takes a little bit of thought and intention."
Reflecting further on the notion of utopia, she said, "We set out to create a fantastic quality of life that people could have every day. People only think it's utopia because no one else is delivering on that. That's depressing, but it also represents an enormous opportunity in the residential marketplace."