American student reflects on China, globalization, and digital transformation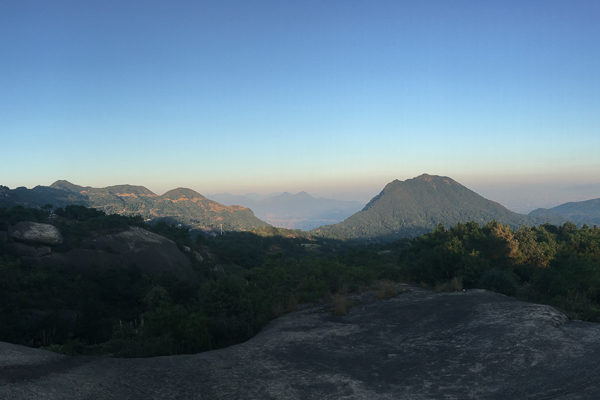 By Spenser Rose, MBA student at Wenzhou University and EMI contributor
*Opinions in this article are of the author and do not necessarily reflect those of Cornell, Johnson, or the Emerging Markets Institute.
Why China?
Did you know that China and the U.S. combined make up almost 40 percent of the world's economy? During my lifetime, China has been an economic powerhouse, second only to the U.S. economy, and is currently the world's largest trading nation. According to a recent Bloomberg article, its economy is on the precipice of even more explosive growth. In fact, the article claims, at projected average growth rates, China's GDP will overtake the U.S. level by 2029.
As a young college freshman, I recognized that if I were fortunate enough to experience this country firsthand with its ancient culture and modern economic agenda, it would be a life-changing adventure that would forever alter my worldview. And early on, I also sensed that a global perspective would not only benefit me, my career, and my earning potential, but also provide the opportunity to participate, if only in a small way, in a global theater.
As it turns out, my small but well-regarded university in the mountains of North Carolina provided me the opportunity to visit China via two internships. The first internship was with an international trade firm in Shanghai, where I helped process trade documents. The second was an intense two-month internship with a wealthy Chinese entrepreneur who was trying to build stronger trade relationships with India.
The second internship required me to live first in Wenzhou, in southeast China, and then in New Delhi. India's infrastructure was a stark contrast to China's and seemed more chaotic in comparison, both on the surface and politically. India was fascinating in its own right, but China seemed to have a stronger foundation designed for international trade, so I was determined to return there to pursue an advanced degree and my fortunes. I just wasn't exactly clear on how this next step was going to happen.
Seizing the opportunity
While in China, I visited Wenzhou University with my university group from North Carolina's Appalachian State University. By chance, I met Professor Yongchuan Shi, deputy dean of the College of Entrepreneurship at Wenzhou University, who had an intriguing proposal. He asked if I was interested in a full scholarship to pursue a master's degree in business administration with a focus on entrepreneurial studies at Wenzhou University (where Lourdes Casanova, senior lecturer of management, and director of the Emerging Markets Institute, is a visiting professor, 2018-21). Recognizing the opportunity of lifetime, I said yes, let's explore this further.
We continued the conversation on WeChat, where I asked him many questions. He continued to encourage me and to guide me through the process and he forwarded the required documents, on my behalf, to Wenzhou University's admissions office. For nine long months, there was nothing but silence. I had almost given up on the idea when a notification arrived that the scholarship had been approved by the China Scholarship Council, which was created to attract international students. I accepted the offer because I understood that, as foreign investment to and from China continues to grow, more international people will be needed to staff key positions in marketing, government relations, and business strategy. I want to be one of those individuals.
I am now in my second year at Wenzhou University. So far, this educational opportunity has been extraordinary for me and this scholarship exceeded what a U.S. university curriculum could offer me in terms of an international education. For instance, my travels to Sri Lanka, Korea, and Spain have been directly caused by class-spawned interests. Even more important than earning an MBA, perhaps, is the opportunity to understand and immerse myself in the Chinese approach to globalization and the cultural nuances of how they do business, their collective worldview, and the emerging technologies they are using.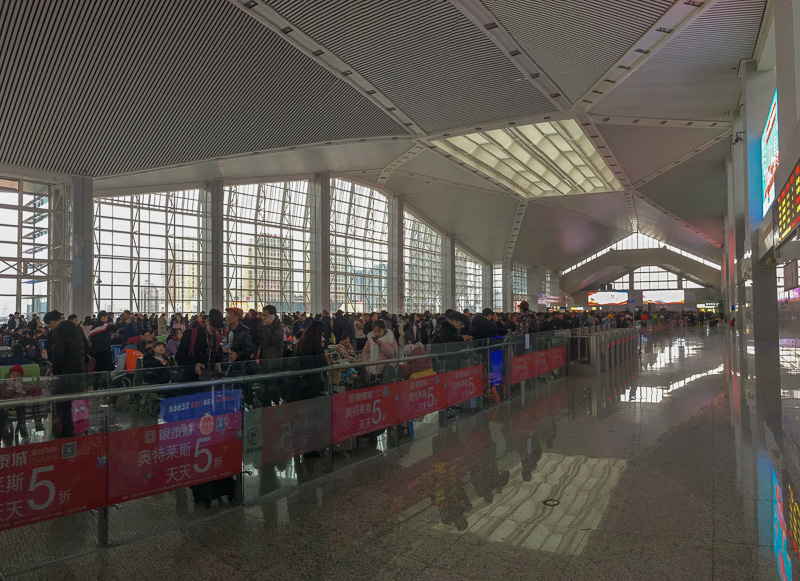 Unabated progress
Wenzhou University has also expanded my view of globalization and exposed me to the concept of the Fourth Industrial Revolution, which is defined by a fusion of technologies that is blurring the lines between the physical, digital, and biological spheres. According to an article from the World Economic Forum's second Annual Meeting of the Global Future Councils (Dubai, Nov. 11, 2018), globalization is inevitable and will be powered by today's digital revolution. As Børge Brende, president of the World Economic Forum, said in an article about the meeting, "Globalization's future is no longer about physical trade. It is about knowledge, information and technology. Digital trade already accounts for 12% of international trade, and data flows are predicted to increase another fivefold by 2022. The result will inevitably be not less globalization but more, different, globalization."
According to the World Economic Forum article "The Fourth Industrial Revolution: What It Means and How to Respond" (Jan. 14, 2016), the possibilities of "billions of people connected by mobile devices, with unprecedented processing power, storage capacity, and access to knowledge, are unlimited. And these possibilities will be multiplied by emerging technology breakthroughs in fields such as artificial intelligence, robotics, the Internet of Things, autonomous vehicles, 3-D printing, nanotechnology, biotechnology, materials science, energy storage, and quantum computing." Currently, China is implementing a rollout of 5G networks and it is keen to set future standards. My focus now at Wenzhou is to understand digital transformation and its related technologies to discover how they can be applied now, and in the future, to drive globalization that creates a more inclusive and sustainable future.

---
About Spenser Rose, MBA student at Wenzhou University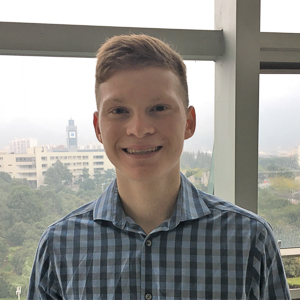 Spenser Rose is in his second year as an MBA candidate at Wenzhou University. He holds an undergraduate degree in international business from Appalachian State University, where he discovered his love for nature. He is interested in the "Fourth Industrial Revolution" and how entrepreneurial activities related to it will impact developing countries in Asia.