21 companies, 5 days: Johnson's High Tech Club treks west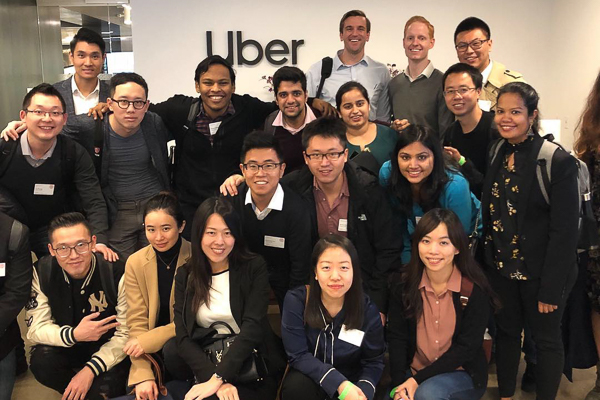 By Grace Ko & Wendy Hsu, both Two-Year MBA '20
One of the most highly anticipated High Tech Club (HTC) events of the year, the West Coast Trek, spans the first week of winter break, during which Johnson students visit a number of top tech companies across San Francisco and Seattle. These company visits provide HTC members the opportunity to explore career opportunities and to network with current practitioners and alums who graciously offered their insights on what it is like to work in Silicon Valley.
This year's trek (led by MBA students Lamia Bashar, Wendy Hsu, Clarence Ho, Amanda Chang, and You Fu) was a huge success and featured the highest number of company visits to date—for an impressive 21 companies in just five days! Below are some of the most memorable highlights from the trek.
San Francisco trek
Silicon Valley is an incredibly exciting place to be for any techie and we were able to visit a good mix of established and emerging tech companies throughout the Bay Area during the first three days of the trek. Besides the obvious stop at In-N-Out in between, we visited a total of 13 companies, ranging from Adobe and DocuSign to Google X.
Companies visited in San Francisco:
Day 1 — LinkedIn, Box, Visa, Walmart eCommerce
Day 2 — DocuSign, Salesforce, Uber, Airbnb, Google X

Plus happy hour with San Francisco alumni!

Day 3 — Workday, Adobe, Cisco, PayPal
LinkedIn: Creating economic opportunity for every member of the global workforce
A panel of recent Johnson alumni greeted us during our first stop at LinkedIn, where they shared their experiences and what they love about their roles at LinkedIn. One of the alums, Jennifer Le, MBA '13, stressed the importance of building your own personal brand. At LinkedIn, this meant being at the intersection of getting stuff done, dreaming big, and having fun along the way. The corporate vision of "creating economic opportunity for every member of the global workforce" is at the core of everything that takes place at LinkedIn.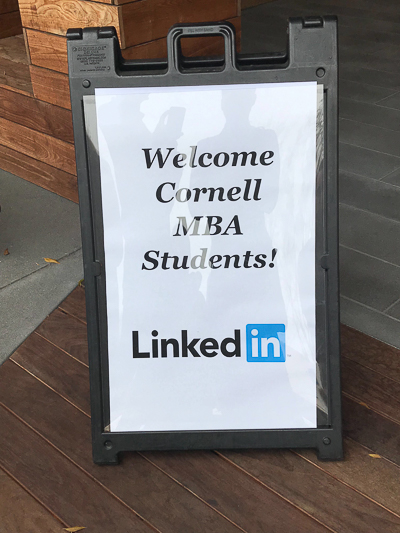 Google X: The innovation factory
Through an alumni-guided tour, HTC members got an inside look at some of the projects that have come to life behind the doors of Google X. From autonomous vehicles (Waymo) to robotic arms, Google X has been the breeding place of some of the most groundbreaking technologies. The office visit concluded with a panel of our alumni Googlers, who shared their perspective on topics like career switching, favorite projects, and corporate culture at Google.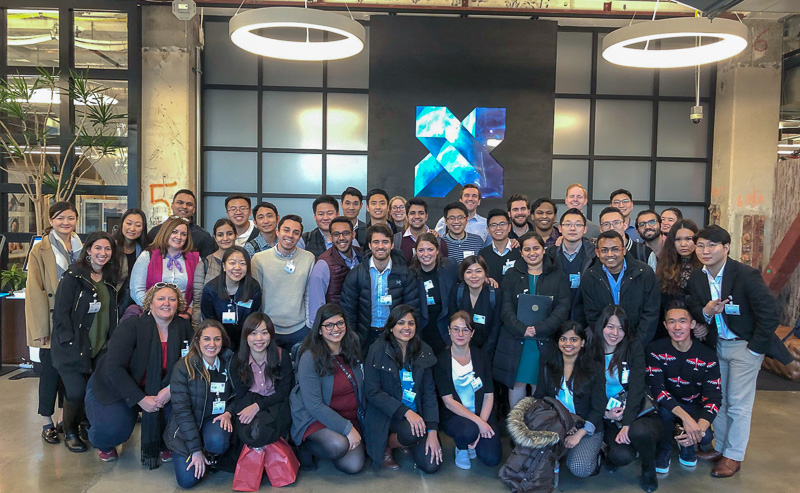 Workday: One-cloud ERP system
At Workday, we connected with Johnson alumni Will Rodger, MBA '17, Matt Hunt, MBA '16, Chris Liu, MBA '16, and Rhomaro Powell, MBA '10, to get their insight on careers as product managers (PMs) or product marketing managers (PMMs). One of the key takeaways from the discussion was that PMs need to get comfortable working with data. Many strategic decisions around products at Workday are centered around data, customer research, and user insights. We also discussed the importance of leading through influence, rather than authority, as a PM and what that looks like in practice at a place like Workday.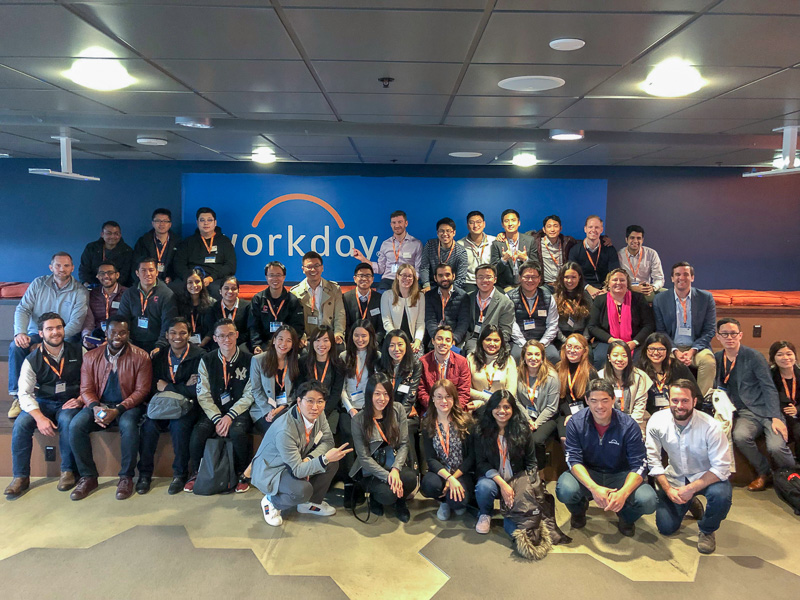 Seattle trek
Upon the conclusion of the San Francisco trek, the group then made its way over to Seattle, WA. Seattle is undoubtedly one of the most important tech markets in the nation, home to giant tech firms such as Amazon and Microsoft. We visited 9 companies in just two days and received two surprise visits from the CEOs of Zulily and Redfin along the way!
Companies visited in Seattle:
Day 1 — Zulily, Lenati, Tableau, Starbucks
Day 2 — T-Mobile, Microsoft, SAP Concur, Redfin, Amazon
Zulily: A promising e-commerce company that embraces "team culture''
The highlight of the our time at Zulily was the secret visit by the CEO, Jeff Yurcisin! Jeff not only introduced why Zulily was a great place for MBAs to launch their careers, but also elaborated on how could we drive our unique career paths. After the talk, our alums, Kevin Saliba, MBA '03, and Naama Bloom, MBA '03, gave us an amazing office and studio tour, where we got an inside look at how Zulily curates their products through their e-commerce site. We even got a glimpse of a live Zulily Facebook broadcast of a holiday clothing promotion!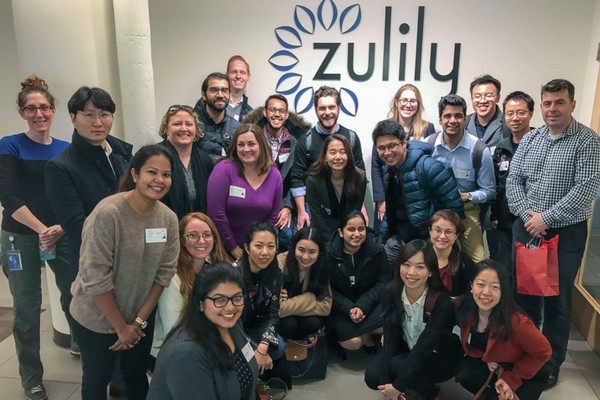 Tableau: Data is the new oil
Tableau is the company that makes data useful and beautiful through its data visualization capabilities. We were given a product demo of Tableau software, which explained how people at Tableau interpreted data and transferred the data into consumer insight. Next, we had five panelists sit in and talk about some of the latest developments happening at Tableau. However, one of the best things during the trek is having the chance to visit the office and getting a feel for the vibe and culture. We were able to sense that Tableau's Seattle office would be an amazing place to work.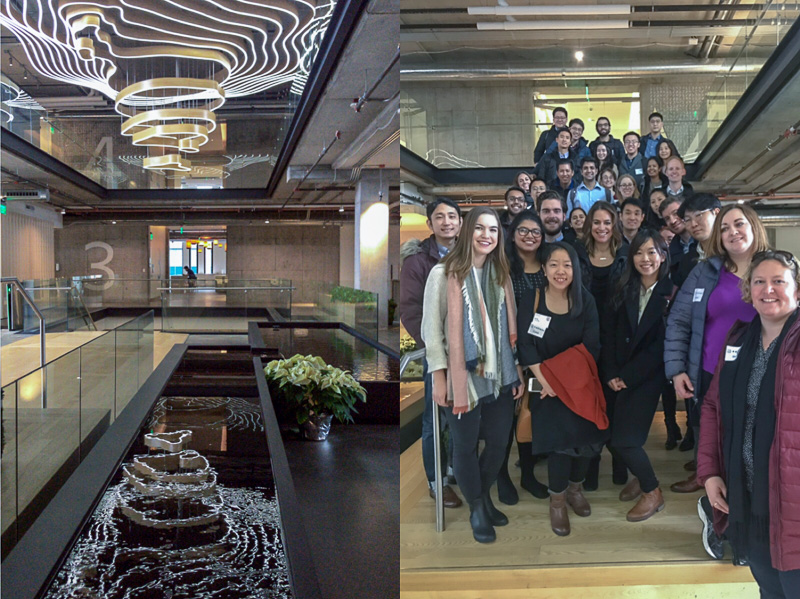 Amazon: Pay more than 100% attention on customer experience
Thanks to coordination by our Johnson alums, we had the opportunity to visit Amazon Sphere and Amazon Go at the end of the Seattle trek. I was impressed by the green and ecological concept of Amazon Sphere. Amazonians could arrange a meeting here or even take up a quiet spot to get some work done without interruption. Moreover, all of us were surprised by how Amazon could create such a seamless, digital customer shopping experience inside Amazon Go, making it a must-go stop in Seattle.