In entertainment and business, it's a race to the top. But what happens once you get there?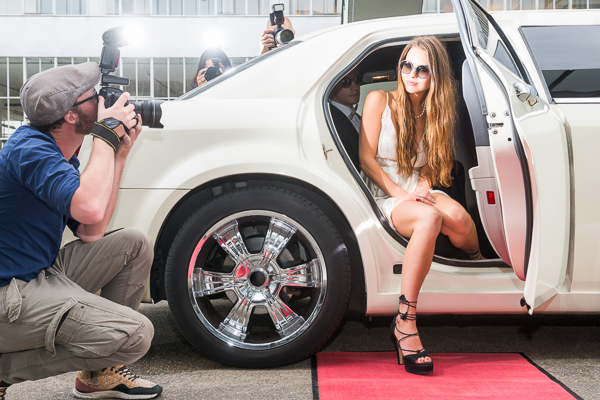 Many long to be at the top—whether in pursuit of academic prowess, affluence, or even an Oscar—but due to the constraints of social structure, few have the opportunity to actualize this dream.
Heeyon Kim, assistant professor of strategy at the School of Hotel Administration, studies how social evaluations of firms and social hierarchies affect behavior and performance of those in pursuit of top-level positions in creative industries.
The effects of social evaluations in creative spaces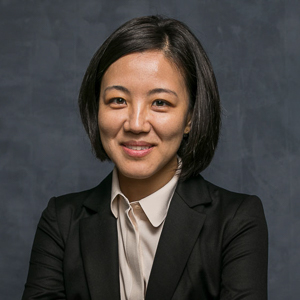 Kim grew up in Korea where hierarchies are well-defined, especially in the higher education space. This firsthand experience shaped how she views the social system. In Korea, it's not uncommon for students to face societal pressures and become bound by the fear that if they don't get into a top university, their life will be a disaster, says Kim.
"I was drawn to this idea of why hierarchies determine so much of your life when so few of the people can actually make it to the top because of structural reasons," she says.
Kim decided to focus her research on firms in creative industries because of her personal passions for fashion, feature film, and music. "I used to be a groupie for a boy band in Korea when I was growing up," she says, "and I was just drawn to the entertainment space."
It's difficult to evaluate the quality of products in creative spaces—a topic that also interests her. In creative spaces, quality is often based on the emotions a product evokes as opposed to objective standards, she says. This subjective evaluation reflects Kim's view of the social system.
"Whether we like it or not," Kim says, "we live in a society where organizations are stratified and individuals are categorized into different social hierarchies. Because resources and opportunities are mostly concentrated at the top of hierarchies, we often see situations in which the rich get richer."
For example, universities are stratified into rankings, or different social statuses, which enable them to attract and retain a certain type of talent. As these universities continue to acquire and retain top talent, this perpetuates the perceptions that prospective students have of these universities, which encourages them to apply.
In this sense, dictated by social evaluation, there's a self-perpetuating cycle at play making it easier for Harvard to maintain its ranking than other universities to climb up the ladder. "I think by trying to understand this," says Kim, "We can come to a better idea of how to structure our competition so it becomes fairer to the people involved."
Individuals experience this same struggle. People are born into a social hierarchy, and everyone wants to be at the top, she says. But it's going to be very difficult for someone to work their way up as opposed to someone merely maintaining the top spot.
Researching the "Oscar Curse" and the fashion industry
Winning an Oscar could be considered the epitome of Hollywood accomplishments. But is it also a curse? The Oscar Curse is a Hollywood myth that began when Oscar-winning actors and actresses started blaming their subsequent career failures, and even their divorces, on receiving the award. Interested in investigating the phenomenon to see if it really exists, Kim decided to conduct research. In her paper, "The Real Oscar Curse: The Negative Consequences of Positive Status Shifts," Kim sought to learn how individuals behave after experiencing increases in status and reputation and to understand what negative consequences these positive status shifts may have on their lives.
"If you think about it, winning the Oscars should move you up in status," Kim says. "So, why would there be a negative consequence of going up in status if there is any? That's the question I was trying to answer in the research I did on the Oscars."
After analyzing the careers of more than 800 actors from the 1930s to 2000s, Kim discovered that there is no negative impact of winning the Oscars in actors' and actresses' professional lives. In fact, she discovered that individuals who were nominated for the Oscars or won the Oscars continued to have great film careers.
However, Kim uncovered that there seemed to be a negative trend for actors' personal lives. Male actors who were nominated for the Oscars or won the Oscars appeared to have higher divorce rates. Kim also noticed that it's not uncommon for both social status and divorce rates to increase when a female wins the Oscars and is married to a male in the same industry.
Kim loves watching the Oscars because of the ceremony. She enjoys feature films and is generally interested in finding out who wins each year. Kim also tries to connect her research to what she sees on the screen, she says, in particular, her research on social evaluations and their effects in the fashion industry.
Her current working paper, "To Be in Vogue: How Mere Proximity to High-Status Neighbors Affects Organizational Status in the U.S. Fashion Industry," looks at advertisements in Vogue and how the proximity to high-status brands influences the social status of lower-status brands.
According to Kim, if your advertisement appears next to Gucci, this mere proximity will elevate your status because people will perceive your brand to be similar to Gucci. The implications of the mere proximity effect can be translated into the Oscar ceremony as well: It not only matters what an actress is wearing, but also who they're standing next to and who they're wearing.
"It's very interesting," says Kim. "I would really like to see the red carpet, to see what types of brands are dressing which actresses. The association is very important. If you want your brand to be perceived in a certain way, you also want to dress a certain actress. So, I'm kind of interested to see who is dressed by whom."

The key to rewarding research
Kim finds her research rewarding because she gets to focus on topics and industries that she's passionate about. For instance, due to her love of KPOP, or Korean pop music, in her teenage years, Kim has started to research its newfound popularity.
"KPOP has become a global phenomenon," she says, "and I find that very intriguing because when I was young that was not the case at all, and I would have never imagined KPOP to grow so big. Through my research, I'm trying to understand how a childhood passion of mine grew into a global industry worth billions of dollars. I find it rewarding that I can answer questions on topics that I personally care about. I don't think any other job could give the same amount of satisfaction."
Kim earned her PhD in strategy from the Ross School of Business at the University of Michigan. After she graduated, she got a job at the NUS Business School at the National University of Singapore. Then, after four years in Singapore, Kim returned to the United States in 2018 to teach strategic management in hospitality at Cornell's School of Hotel Administration.
Drawing from her research and using many case studies, Kim teaches why some firms perform better than others, how CEOs can analyze their environments, and how to decide on a strategy to compete with rivals in the industry.
"Whenever a student understands a concept because I explain it, or whenever a student comes to my office and asks for my advice, it's small, but I feel that I have some kind of impact on somebody's life, which is very rewarding to me," says Kim.
Kim's work has been published by the Academy of Management Journal, Organization Science, Oxford University Press, and Cambridge University Press. To learn more about Kim's research, read her full published paper, "The Real Oscar Curse: The Negative Consequences of Positive Status Shifts," in Organization Science.