For partners of MBAs, DJ (and Joint Ventures!) is a must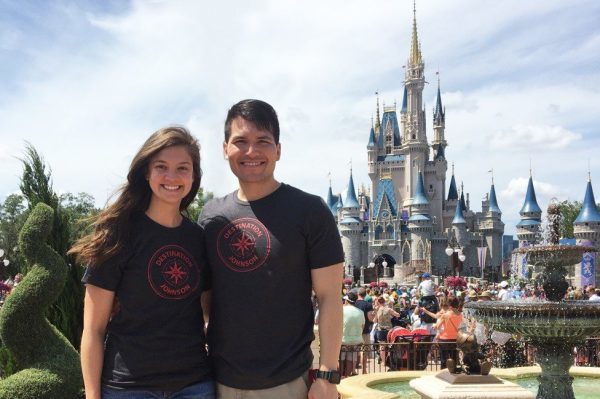 By Emily Hampton, partner of Two-Year MBA '19 and Joint Ventures member
Admitted student welcome weekends. Every b-school has one. Every admitted student and their partner should go. Got kids? Bring them, too! These weekends are critical in your decision process. You and your partner may be in the midst of juggling: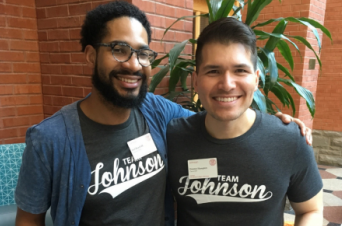 Which school you're going to ultimately say "yes" to,
Are you moving together, making long-distance work over the two years, or a combination of the two, and
Handling the myriad of decisions that come with going back to school.
But let me reassure you both, saying yes to a welcome weekend is a must. Make it a priority when making your decision.
At Johnson, our admitted-student weekend is named Destination Johnson. Oftentimes, as partners, you don't get to join your prospective student when they interview, so this is the first opportunity for you as a couple to experience Sage Hall, Johnson, and Ithaca. You get the chance to mingle with partners and families of other admitted students, discuss and check out living arrangements, talk about employment options, and better understand how Johnson can support you.
What's the deal with Ithaca?
I'm not going to lie to you, Ithaca isn't NYC or Boston, nor does it pretend to be. But Ithaca has such a sweet and special personality of its own and may be the perfect "fit" for you. Don't get me wrong, I'd love for every admitted student to choose Johnson, but even if you eventually determine another program is a better "fit," everyone should experience the beauty and uniqueness that Ithaca has to offer.
Here are the top seven things you may be wondering about Ithaca:
1. How big is Ithaca?
The population of Ithaca is just over 30k, but there is also over 20k students at Cornell and 7k students studying at Ithaca College; so at any given time, there's between 55-60k people in town.
2. Is there any shopping?
Unfortunately, there is no Macy's, but Ithaca has a decent sized mall and many stand-alone stores (i.e. Kohls, Lowes, Home Depot, Barnes and Noble, Petsmart, Aldi's, WalMart, Tops, Wegmans, Dollar Tree, and many more).
3. What about amenities?
Yes, there are nail salons, beauty shops, organic grocery options, tire and car service centers, movie theaters, and if you're really looking for a big day out, you can head up to Syracuse's Destiny USA mall or area outlet stores like the Premium Outlets in Waterloo
4. What do I do around town?
Check out the last section of this blog!
5. Do I need a car?
Not really, although it is nice if you want to take some weekend getaways. My favorite way to get around town without a car is the Tompkins Consolidated Area Transit (TCAT) bus system. I also own a car, which is helpful for when I want to grocery shopping—just know that parking around town varies, so you have to read the street signs, or if you move here, just ensure you buy a parking pass or rent a parking spot through your lease.
6. Does it get cold?
Yep. Sure does. But most areas in the northeast get their fair share of winter weather and chilly temperatures. To make the most of it, we get outside with the dogs, some people cross-country ski, and others head to Greek Peak. Although, staying inside and binge watching your favorite Netflix original is also acceptable.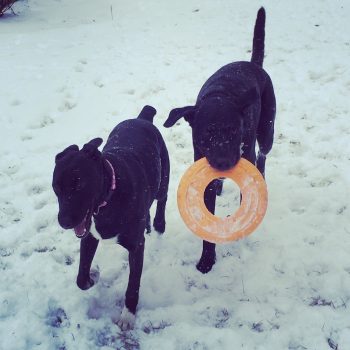 7. I'm from [insert warm weather location]; how do I plan for the weather?
The top two purchases that you can make prior to coming to Ithaca is a waterproof winter jacket and waterproof snow boots—that way you can make use of the gear in both the rain and snow. Beyond that, you can use what you have and wear layers. Typically in the winter you'll be in and out of buildings, so if you dress in layers, you can always make sure you're comfortable.
Also, regarding getting around town in the winter: The city of Ithaca does a wonderful job keeping the roads clear and safe during winter weather so I've never had a problem getting where I needed to go following a bad storm.
What is Joint Ventures and why should I care?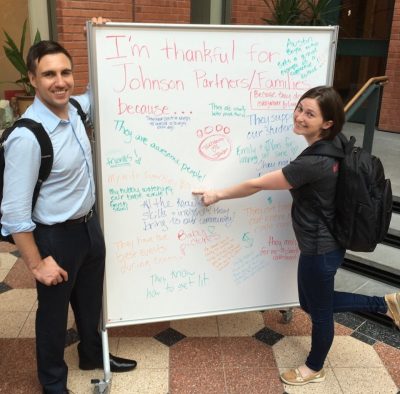 Joint Ventures (JV) is club for partners/families, led by partners/families. JV hosts events throughout the school year tailored specifically for Johnson partners/families and their students. The events align with the Johnson class calendar to ensure no one is feeling alone while their student sits in a three-hour midterm. Events also include coffee chats, dinner parties, book club, local festivals, fitness classes, and much more.
Again, attending DJ is critical because you get a taste of all that JV has to offer if you choose Johnson, and you get to meet the partners that run JV!
Emily's 10 area favorites
Ithaca Farmers Market – Local produce, local gifts, food, wine, cider, and everything in between
Ithaca Beer Co. – Great outdoor space, yummy food, and fantastic beer
Gimme! Coffee – My favorite spot for a latte and where I buy my coffee beans
Cornell University slope and clock tower – The slope lends a beautiful uphill climb to Cornell's central campus and you can take the stairs to the top of the clock tower during select times for a great view of Ithaca and a free chimes performance.
Robert Treman State Park – My favorite area hike and the serenity of the gorge from the top and bottom of Lucifer Falls is amazing; even better if you then visit a few of the many wineries around the Finger Lakes after the hike
Liquid State Brewing Company – Games, snacks, local brew, and ski ball (need I say more?)
Ithaca Falls – One of the most accessible and beautiful waterfalls in town; worth going to see during any season
Ice cream – There is an abundant supply of delicious, slow churned yumminess, aka ice cream, in town: Purity Ice Cream, Cornell Dairy Bar, and Sweet Melissa's are three of my faves
Local festivals & The Ithaca Commons – Ithaca holds four annual festivals, concerts, gallery nights, and even a Harry Potter weekend; most are held in the Commons, which is also a great place for dinner or drinks
Sage Hall – The core of the Johnson MBA experience and where most events are held (aka "home away from home")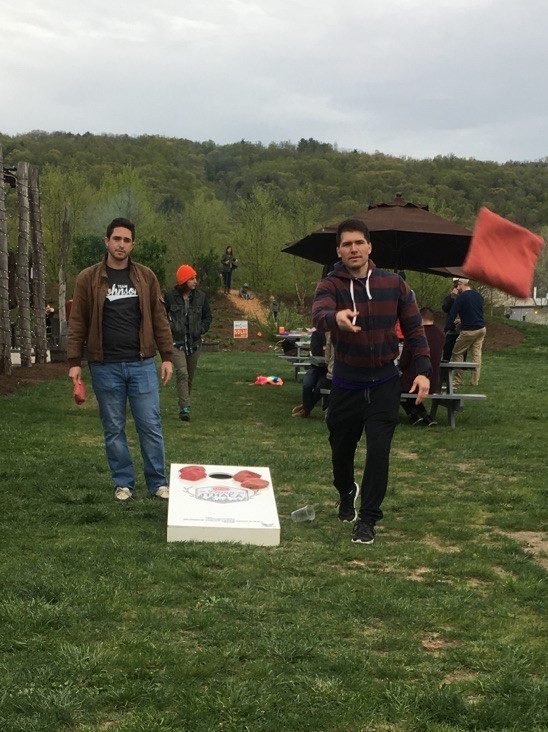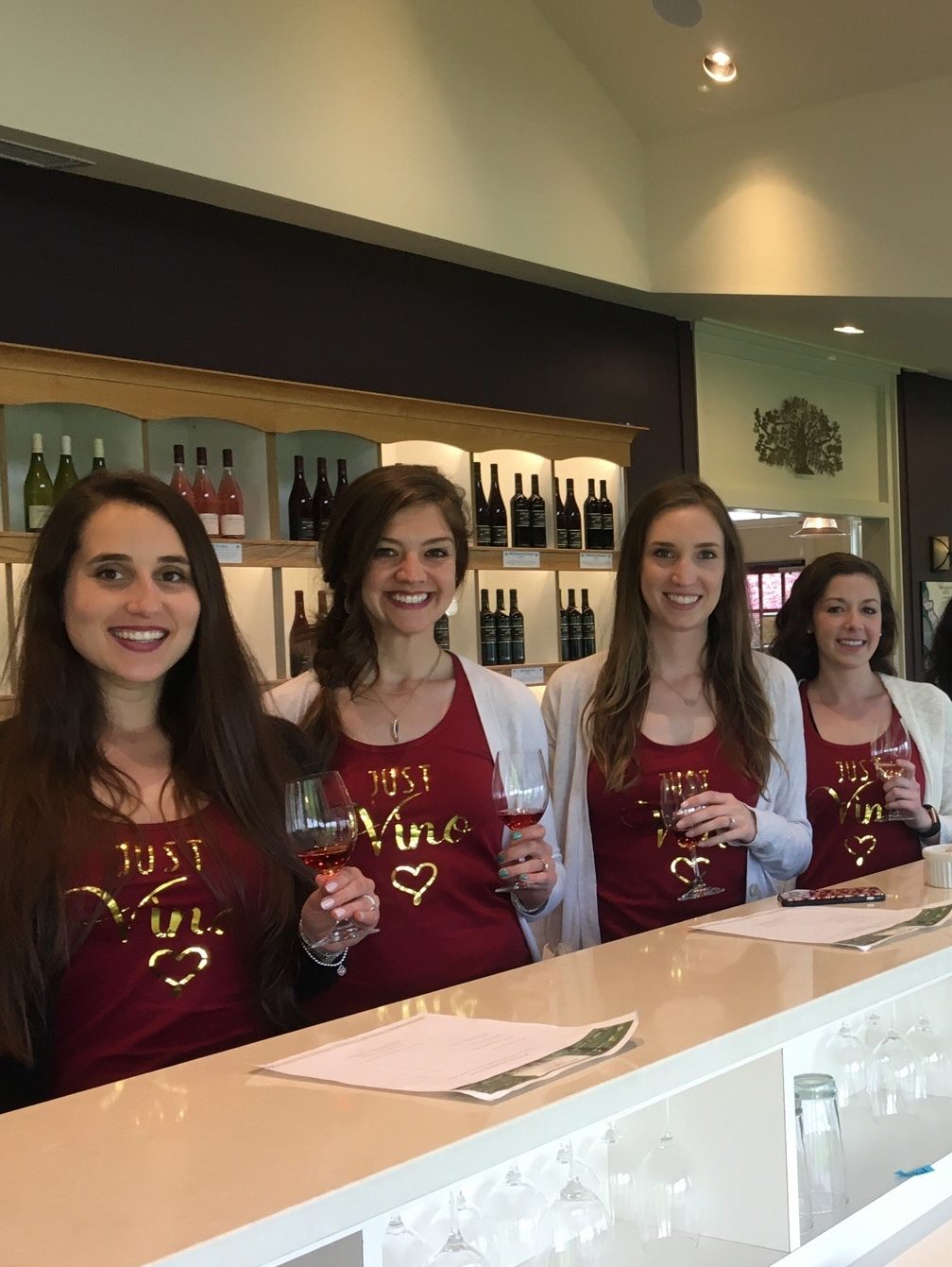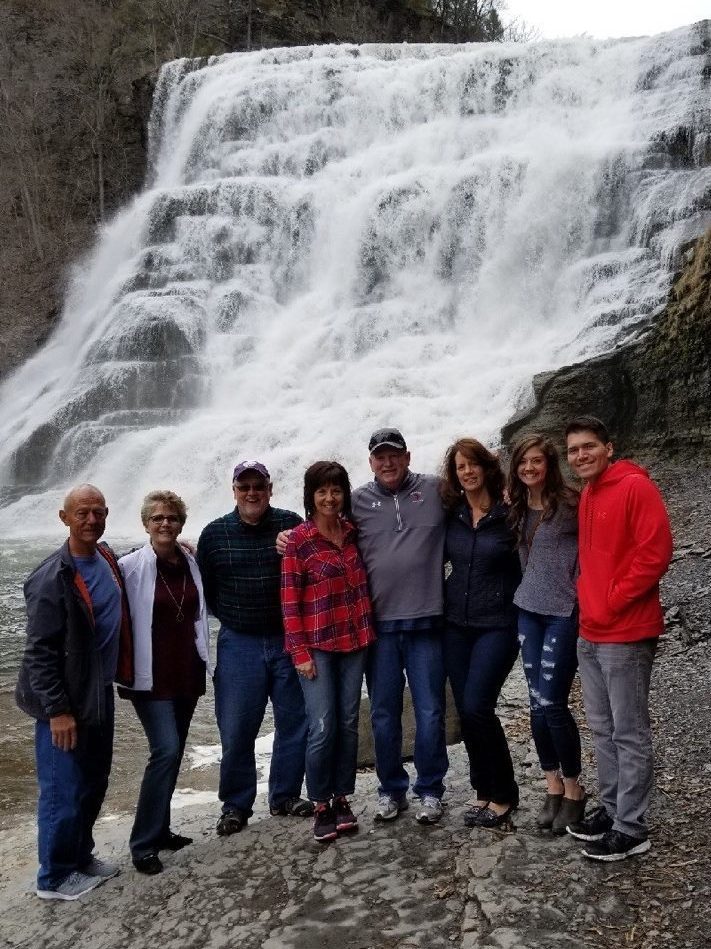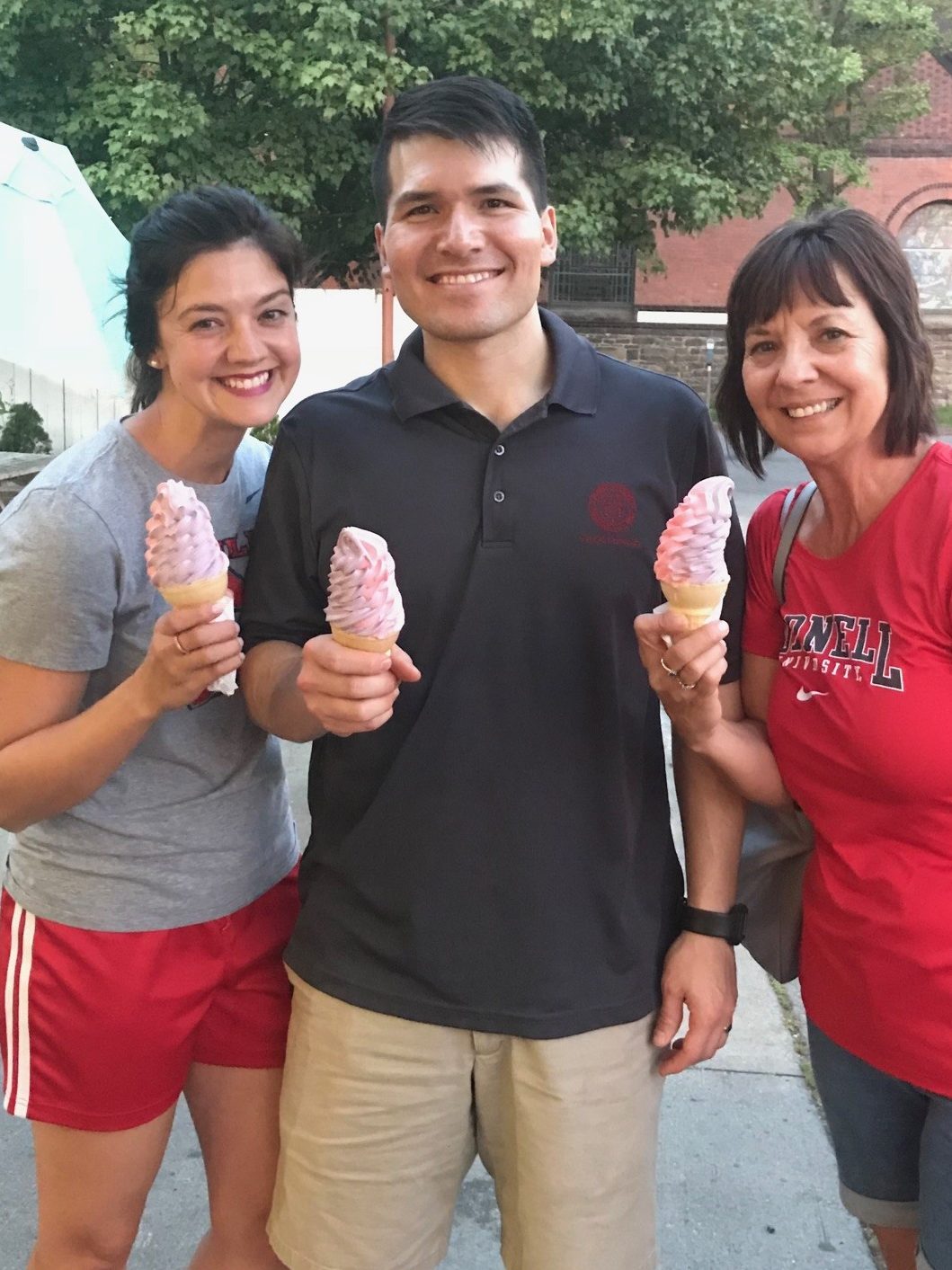 My experience in Ithaca and at Johnson as a partner is responsible for two of the most fun, fantastic, and rewarding years to date. For Donnie and I, even as we went into our 2017 Destination Johnson weekend, we were still undecided on which b-school we were going to choose. Looking back, the people we met and the experiences we had during DJ played a huge role in our decision making process and our ultimate decision to choose Johnson.
Check out the itinerary for Joint Ventures' partners and families at Destination Johnson in April 2019!