Aligning values: My internship as a summer consultant at NPR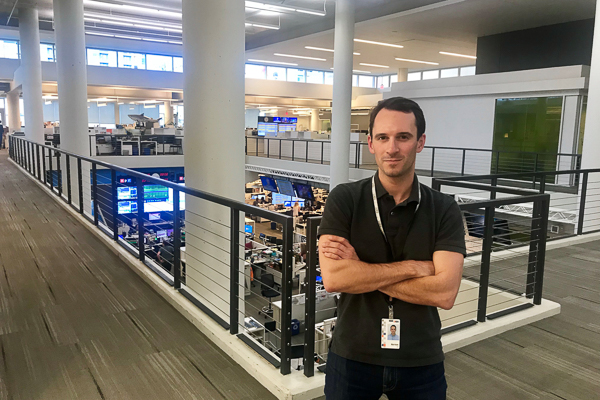 By Harrison Jobe, Two-Year MBA '19
Last summer, with the support from the Social Impact Internship Fund, I was fortunate enough to intern at NPR's headquarters in Washington, D.C. with its Business Development and Strategy Group. NPR is among the most trusted media organizations in the United States, with a weekly terrestrial (radio antenna) audience of over 40 million people a week. NPR is also the podcast standard bearer, with nearly 16 million unique monthly listeners in the United States. Popular shows include Morning Edition, All Things Considered, Planet Money, Hidden Brain, and How I Built This.
Back to NPR
It was a thrill to return to the world of public radio; I had previously worked at NPR's corporate sponsorship division in New York City and completed two public radio internships during college. Through those experiences, I was exposed to many different aspects of NPR and the public radio ecosystem, including editorial, marketing, and sponsorship. Last summer's stint at NPR was a bit different as I was tasked with investigating strategic structural concerns at NPR that affect every part of the organization.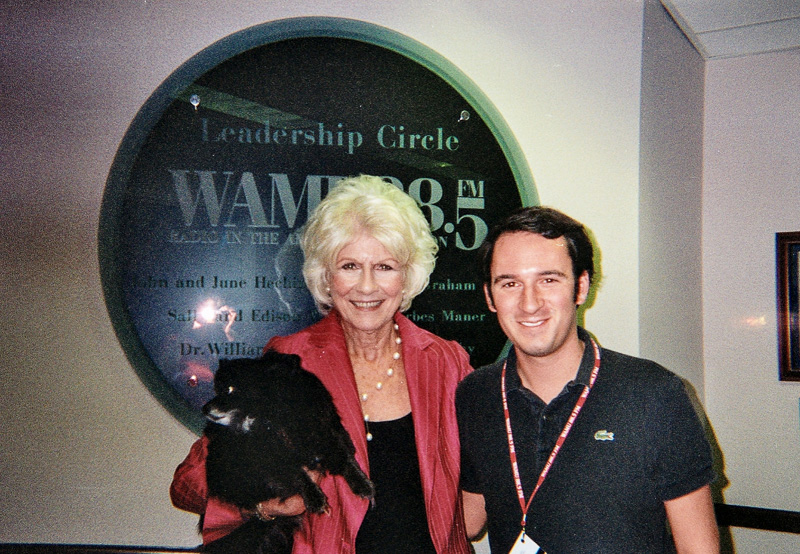 My desk was located just above the main newsroom "pit," which meant that there was always a buzz of activity. The chatter would peak during breaking news events, which of course are all too common in today's political climate. NPR's headquarters is a news junkie's paradise, filled with dedicated journalists and people that support the work the journalists do. For me, watching a live production of Morning Edition or All Things Considered is a transcendent experience; each spoken word is broadcasted via satellite to millions of people throughout the country, for free. NPR boasts an impressive and selective internship program, and as the only MBA intern, learning from and collaborating with so many bright young people was a highlight.
Identifying challenges
I was granted wide latitude to explore challenges and potential solutions at NPR. I met with dozens of individuals from across departments throughout the summer and was granted access to internal data to help to acquire a more holistic understanding of the organization. NPR has a dynamic mission-driven culture, operating at the juncture of a non-profit and a creative organization. In my analysis, I identified several challenges to the future of public radio that needed to be quantified and addressed. Questions such as:
How can NPR best partner with local public radio stations to increase fundraising revenues?
How does NPR maintain its dominant position in the podcasting market, as competitors launch their own audio news products?
How does NPR encourage a younger and more diverse listenership to its flagship programs, Morning Edition and All Things Considered?
Seeking solutions
Having identified the challenges, I needed to consider solutions, and I certainly put the skills I learned from my first year core classes to work. Accounting allowed me to accurately analyze both NPR's and competitor's financial disclosures. Advanced Critical Thinking was valuable in performing root cause analysis. And Data Analytics was essential for building compelling financial models, statistical regressions and Tableau visualizations. In addition, Cornell's Management Library was an excellent resource for third-party research and academic papers to inform my understanding of the changing media environment and potential resolutions. NPR's Audience Insight and Research team was also kind enough to include a question in a fielded survey to help inform my approach.
Finally, after three months of work, I presented my final findings to a group of c-level executives at NPR. It's my hope that some of the work I did will help inform NPR's next steps as the organization continues to expand and innovate. I was thrilled to put into practical use the skills I had developed during my first year at Johnson to offer advice to an organization I care deeply about.
Crisis in journalism and value alignment
Financial instability in the media industry has had a particularly devastating impact on local journalism; since 2004, nearly one-fourth of all newspapers in the United States have shuttered, creating "news desserts" for many communities. Fewer local resources tend to lead to less editorial coverage of local and state political concerns and less vetting of candidates. I saw this first-hand through my previous job at The New York Times, where I maintained relationships with dozens of newspaper editors across the country. Budget shortfalls were decimating local newsrooms, leading either to closure or acquisition by a national media conglomerate.
The effects of consolidation in the news industry were considerable, often leading to local newsroom reductions and an increase in commoditized, and sometimes biased news. Dissolution of local newspapers can increase a community's reliance on local network television news, which by all indicators is a poor replacement, with its focus on crime coverage, in which minorities are overrepresented, often leading to increases in unconscious racial bias among its viewers.
I believe high quality, independent and community-based journalism is a pillar of a well-functioning democracy and public radio has proved adroit at providing this service. Strong leadership from NPR is essential to ensuring this continues and I feel privileged to have been able to offer my insights on how to best maintain NPR's dominant news positioning during my internship.
Throughout my life, I have always sought out organizations whose values align closely with mine—so NPR's important public mission and strong sense of community made it the perfect place to intern. I believe that every student should be able to explore their passions during their summer internship, regardless of salary. I'm humbled that my experience this summer was made possible by support from the Social Impact Internship Fund. If you are a current student or alumni, please consider donating to ensure the continued success of this important initiative. If you are a prospective student, know that this a community that supports individuals interested in "non-traditional" careers with social impact in non-profits, NGOs, and governmental bodies.

---
About Harrison Jobe, Two-Year MBA '19
Harrison Jobe is a second-year student at Johnson. He co-founded and produces Cornell's student-run podcast, Present Value, served as 2018 co-chair of Johnson Student Council and is co-chair of Johnson Follies. In New York City, he enjoyed a career in the media industry at NPR and The New York Times in a variety of roles, including editorial, marketing, corporate sponsorship, syndication, and content licensing. For his summer internship, he returned to NPR as a summer consultant with its Business Development and Strategy Group at its headquarters in Washington, DC.