Students attend 2019 National Farmers Union College Conference on Cooperatives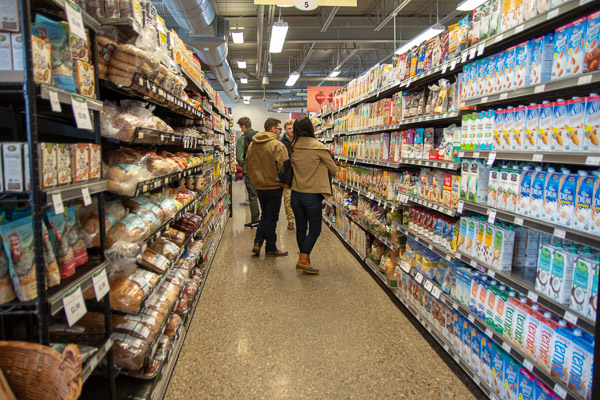 Stepping outside of the classroom and learning from peers and experts is a great way for students to complement their coursework—and at the Dyson School, these opportunities are many. One example of a course that pairs real-world insights with classroom learning is AEM 3260: Cooperative Business Management. The course, taught by Associate Professor Todd Schmit is open to students across Cornell University. In AEM 3260, students learn about the fundamental principles, structures, finance, management, and governance associated with the cooperative business model, with a focus on agricultural cooperatives.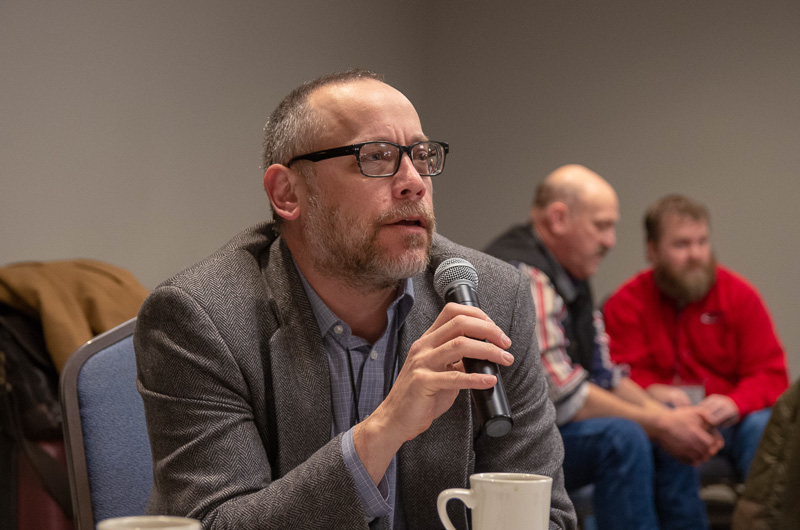 As part of the course, Cornell students had the opportunity to travel to Minnesota for the 2019 National Farmers Union College Conference on Cooperatives (CCOC)—an invitation-only event for a small number of schools and universities. The National Farmers Union (NFU) hosted a total of 71 students from various schools for its annual three-day conference in Minneapolis. The CCOC provides an interactive learning experience for American agriculture's next generation. Guests heard a series of presentations, interacted with students from across the country, engaged with co-op leaders, and toured local co-ops.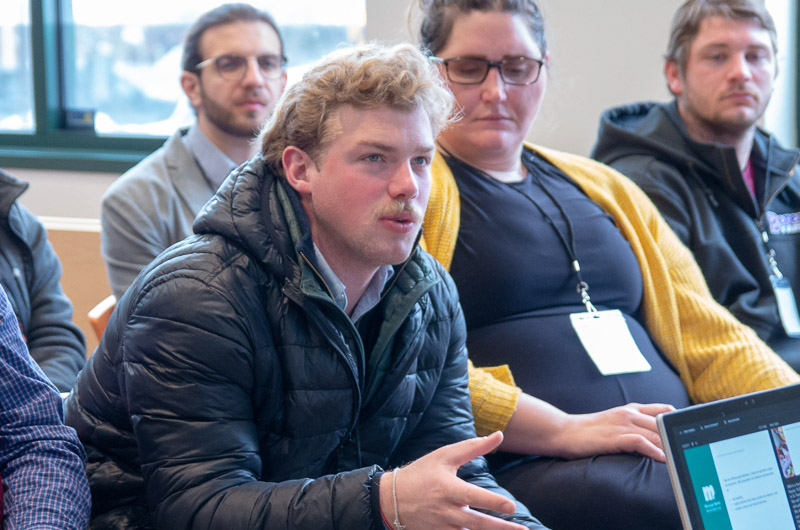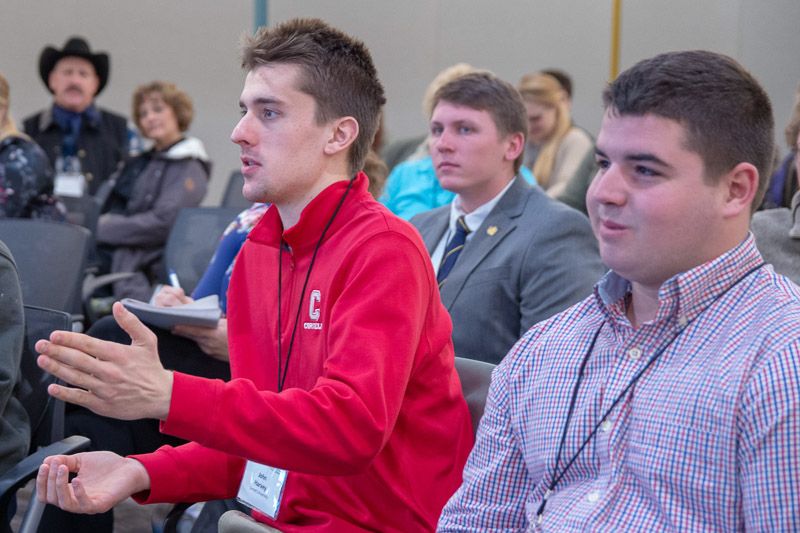 The CCOC is sponsored in part by the CHS Foundation, an organization committed to making a lasting, measurable impact on rural America and the agriculture industry through investments that develop ag leaders for lifelong success.
According to the NFU, "students heard from William Nelson, former president of CHS Foundation, and Nanci Lilja, current president of CHS Foundation. In addition, participants visited several area cooperatives, including Mississippi Market Food Co-op, Seward Co-op, Valley View Senior Housing Co-op, Riverton Housing Co-op and REI, as well as the Mill City Museum, a river-front museum built into the ruins of what was once the world's largest flour mill."
Here is what some of our Cornell participants had to say about their conference experience.
---
Hyung Ahn '21
School of Hotel Administration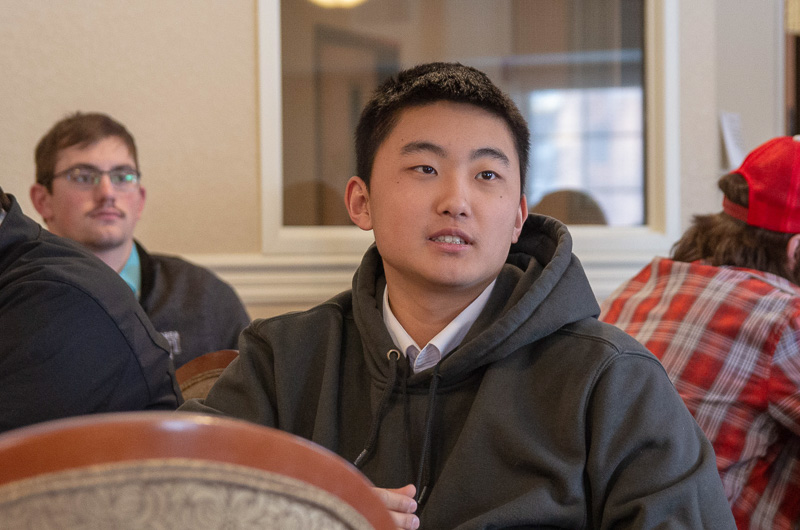 "The NFUCCOC was a great opportunity to explore an area of the country I have not encountered previously, learn about a business model which has thrived in the Midwestern United States, and meet future leaders in agriculture and the cooperative movement. We braved one of the coldest winters on record (or at least according to the locals!) and had the chance to see a part of America I have only flown over before.

While I had extensive encounters with the cooperative model in agriculture, this conference really exposed me to the potential for the cooperative model in other sectors. In particular, the Valley View Senior Housing Co-op made an impressively positive impact on the lives of its residents.

The other participants in the NFUCCOC made the conference a memorable one. There were a wide range of backgrounds represented—from PhDs to junior college, from Montana to Texas, and from small town to metropolitan. Having the chance to step out of the comfort zone of Cornell and meet those very different from myself was something that am thankful to the National Farmers Union and Ralph K. Morris Foundation for."
---
Daniel Munch, MS '20, applied economics and management
Concentration: Food & agricultural economics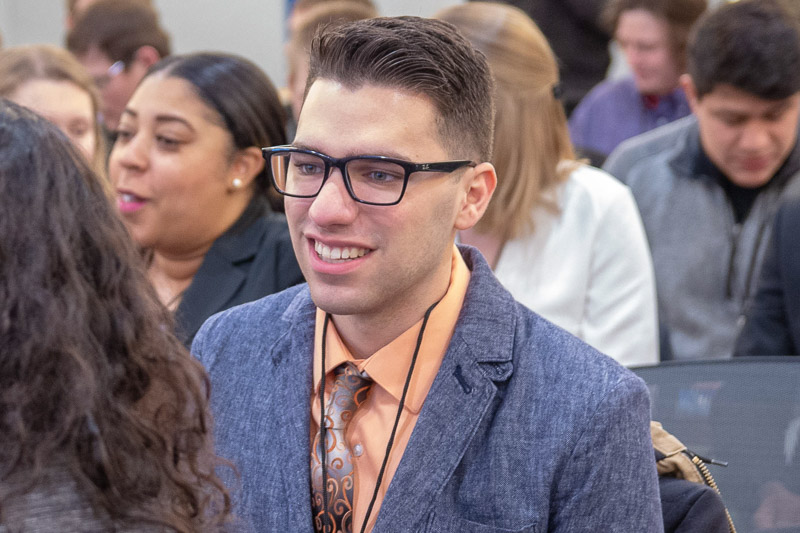 "Three years ago, I knew nothing about cooperative businesses (co-ops) besides the small feed and grain cooperative utilized by farmers in my local area of Eastern, CT. Never would I have realized the scope of industries that cooperatives now play a serious role in. The CCOC was a great way to experience the extent that co-op business structures have grown in the United States. My initial reason for attending the CCOC was to be exposed to the numerous agriculturally based cooperatives active across the United States and learn the key attributes to their success while being able to network with other students and co-op leaders.

Hyung (SHA), Daniel (MS AEM), and Aaron (CALS) during a local tour as part of the conference

While this was achieved, a key moment visiting the Valley View Senior Housing Co-op illustrated how effective cooperatives can be even in a non-agricultural context. Here, a group of senior individuals came together and formed a cooperative living model whereas they limit living costs, exercise democratic governance, maintain their own rental policies, create communal living activities, and grow their personal investment value. I was extremely surprised at the level of enthusiasm these seniors held toward their cooperative model, which was paralleled by their complete expertise in how to run a successful growing co-op organization. If this enthusiasm could be projected in some of our more classical business structures, I believe workers would be more productive and involved with their profession.

Being in Minnesota, which could be referred to as the cooperative heartland, further demonstrated that a place where member-focused businesses are active results in a more dynamic and fulfilling environment. Overall, the CCOC was a very educational experience which gave me new perspectives at the future of global business demographics and a desire to be more involved with co-op organizations."
---
Veronica Mazariegos, MS '20, applied economics and management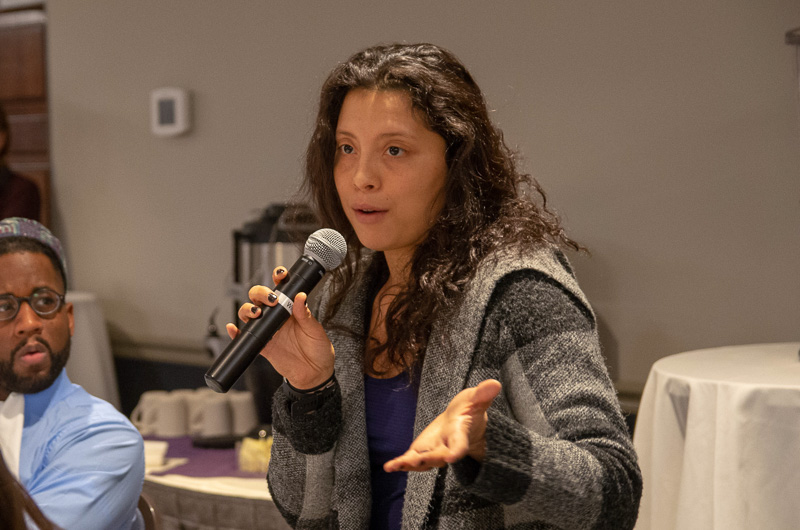 "The College Conference on Cooperatives was an ideal complement to the cooperative management course taught by Todd Schmit.  It connected us with the broader cooperative community, which proved to be more prolific and vibrant than initially expected. It was also a valuable experience to meet and spend time with cooperative leaders from different parts of the United States, eager not only share their experiences with cooperatives, but also to engage and onboard the next generation of cooperative leaders.

Some major takeaways from the conference: 1) Although the cooperative model is widely used, it remains a largely unexplored model in our education and business environments, and 2) A major challenge for the future of the cooperative model is attracting and engaging a new generation of leaders willing to explore the potential of this organizational structure and its many applications."