Announcing Johnson's 2019 alumni award recipients

The Big Red Bash, an annual event hosted by the Office of Alumni Affairs, offers an occasion for the entire Johnson community to celebrate the strengths of business and scholarship, while honoring the remarkable achievements of this year's alumni award recipients.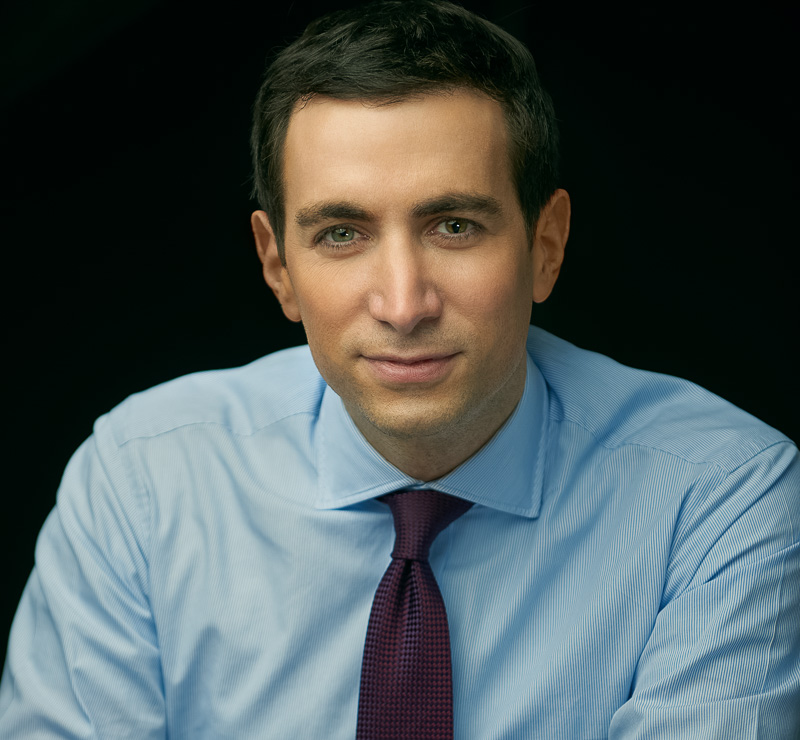 Andrew Ross Sorkin '99 (CALS) will serve as the evening's emcee on April 30. A fellow Cornellian, Sorkin is a financial columnist for The New York Times and a co-anchor of CNBC's Squawk Box. He is also the founder and editor-at-large of DealBook, a news site published by the Times. Sorkin is the author of the best-selling book Too Big to Fail: The Inside Story of How Wall Street and Washington Fought to Save the Financial System and Themselves, which chronicled the events of the 2008 financial crisis. Sorkin co-produced an HBO adaptation of the book, which was nominated for 11 Emmy Awards.
The Big Red Bash, an event like no other, lives up to its billing as "Johnson's biggest celebration of the year." We invite you to join us in New York City as we recognize our 2019 alumni award winners.
We're pleased to present this year's awardees.
2019 L. Joseph Thomas Leadership Award
Peter B. Orthwein '68, MBA '69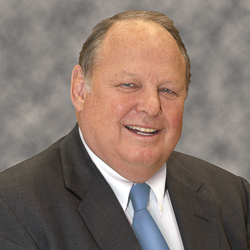 A double Cornellian, Peter Orthwein earned a degree in agricultural economics in 1968 and an MBA in 1969. Orthwein is the executive chairman of Thor Industries, Inc., a company he co-founded with the late Wade Thompson in 1980 when they acquired Airstream, the most recognized name in the recreational vehicle (RV) industry. Since going public in 1984, Thor has grown both organically and through strategic acquisitions in both RVs and buses. Today, Thor is the sole owner of operating subsidiaries that represent some of the world's largest RV manufacturers.
Outside his work at Thor Industries, Orthwein serves on the Board of Trustees for the Choate Rosemary Hall School and the Board of Directors of Silver Hill Hospital. He has been a member of the YPO/WPO Fairchester Chapter since 1989.
In recognition of his exceptional demonstration of vision and leadership, sound business sense, and commitment to community, Peter B. Orthwein '68, MBA '69 is the 2019 recipient of Johnson's highest honor, the L. Joseph Thomas Leadership Award.
2019 Robert J. Swieringa Young Alumni Service Award
Angela Mwanza, MBA '00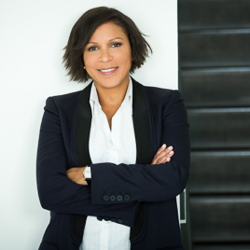 Since graduating from Johnson, Angela Mwanza, MBA '00 has gained more than19 years of experience advising families on sophisticated investment strategies. She focuses advising through the complexities that wealth brings such as family business succession planning, family governance, impactful philanthropy, and values-driven wealth planning. Mwanza is the senior vice president of Evergreen Wealth Management at UBS Private Wealth Management. Prior to joining UBS, Mwanza was a private banker at Lehman Brothers Private Investment Management, Fleet Private Clients Group, and at J.P. Morgan Private Bank.
Mwanza has established herself among the most influential women in her industry. In 2018, she was named one of 46 Leaders in Sustainable Investing by Forbes and was the recipient of the Women of Power and Influence Award by the National Organization of Women. She was recognized by City and State New York as one of the top 100 leaders in social responsibility in 2017, and in 2015, Mwanza was named one of the 50 Most Influential Women in Private Wealth by Private Asset Management Magazine.
Mwanza has remained very involved with the Johnson community, demonstrating a deep commitment to the school and Cornell. She previously served as a member of the Johnson Advisory Council and the Entrepreneurship@Cornell advisory board and currently represents Johnson as a member of the Committee on Alumni Trustee Nominations. In 2007 she was recognized with Johnson's Wilbur Parker Distinguished Alumni Award. For these reasons and many more, Mwanza is the 2019 recipient of the Robert J. Swieringa Young Alumni Service Award.
2019 Samuel C. Johnson Distinguished Service Award
Kenneth T. Derr '58, MBA '60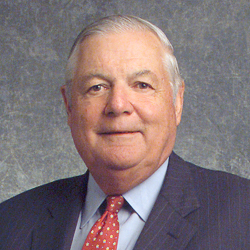 Kenneth T. Derr '58, MBA '60, has had two constants across much of his life: Cornell University and Chevron Corp. His career spanned 40 years at Chevron Corp, the same company he joined upon graduating from Cornell.
Derr headed the implementation of the 1984 merger of Chevron and Gulf corporations, the largest corporate merger at that time. He was elected president of Chevron U.S.A. Inc. on Oct. 1, 1979. In 1981, he was elected a director of the corporation and, in October 1985, was elected vice chairman responsible for Chevron's U.S. petroleum business, chemicals, coal, research, and several corporate staffs. He became chairman and chief executive officer in 1989.
As chairman and CEO for 11 years, Derr led the company in its international expansion, with two-thirds of its capital budget allocated outside North America. During his tenure, Chevron re-entered Bahrain, Kuwait, Saudi Arabia, and Venezuela and launched initiatives in Argentina, Azerbaijan, China, and Thailand. He formed a world-class partnership in the massive Tengiz field in the Caspian Sea area of Kazakhstan. Derr retired as chairman of the board and chief executive officer of Chevron Corp in 1999.
After almost sixty years as a double Cornellian, his commitment to his alma mater continues. He was a member of the Cornell Board of Trustees from 1980 to 1995, and the Johnson Advisory Council from 1983 to 2006. He remains an emeritus member of both leadership boards. In recognition for a lifetime of sustained and exemplary dedication to Johnson and its alumni, Derr is the 2019 recipient of the Samuel C. Johnson Distinguished Service Award.
2019 Henry P. Renard '54, MBA '55 Regional Club of the Year Award
Johnson Club of Houston, Krishna P. (KP) Jonnalagadda, MBA '14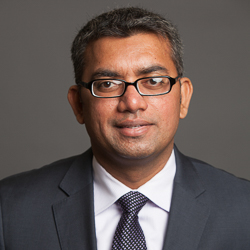 In recognition of the club's programming prowess, the Henry P. Renard '54, MBA '55 Renard Regional Club of the Year Award will be presented to the Johnson Club of Houston, under the leadership of KP Jonnalagadda, MBA '14.
This honor recognizes regional club leaders and members for the innovation, creativity, and diversity of their programs, the total number of events hosted, and the percent of local alumni who attend. With thanks to Jonnalagadda, the club has strengthened regional engagement and communication and has created innovative event programming, which is now being incorporated in other regions.
Jonnalagadda is a senior corporate advisor in the Corporate Issues and Business Opportunities department at CITGO. In his current role, he leads long-term strategic planning initiatives and evaluates investment opportunities. He has worked in the energy sector for more than 15 years and supported oil and gas development projects on six continents. In 2009, he received the Young Engineer of the Year award for the Greater Houston area.