Cornell Tech grad discusses importance of understanding global business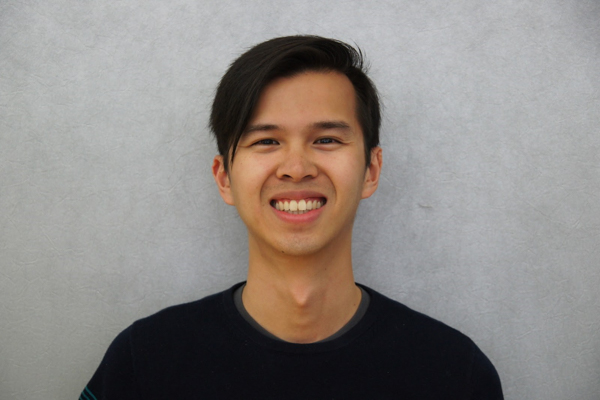 For Vince Wong, MBA '17, the world is a small place. "Ever since I was a kid, I was fascinated by maps," he remembers. "At the dinner table our placemats always featured maps. While waiting for dinner, I remember being drawn to the many funky shapes on the map, otherwise known as countries—some bordering oceans, some spanning continents, and some even entirely landlocked within others." Somewhere along the way, these locations on the map turned from faraway lands into not-so-distant neighbors with important corporate lessons and considerations.
Through his career and his involvement with Cornell's Emerging Markets Institute, Wong, a Johnson Cornell Tech MBA graduate, has learned to pay close attention to markets abroad and to take into account a variety of international factors in his role as a product manager at Mastercard.
According to Wong, virtually all aspects of business at multinational corporations require some level of international context. In product management, he explains "Scalable products increasingly require an international mindset. For example, tech products developed in North America but serving global audiences need to be aware and compliant with regulations such as GDPR and PSD2 in Europe."
Wong's knowledge of the interconnectedness of our global economy began to develop when he was an undergraduate studying international relations at NYU. While earning his degree, Wong was able to travel to Ghana and China as part of university programs, interacting firsthand with local businesses. He credits these experiences with exposing him to new corporate cultures and the dynamics at play within them.
Traveling to emerging markets
In Ghana, Wong explored the capital city, learning about the local culture and business environment. "Accra's economy immediately struck me as thriving. Signs of globalization were already entrenched by the time I visited in 2010. Ghana's history as a British colony and a major hub in the slave trade was a key topic of discussion during the trip and a key narrative to help visitors understand the country in the present day."
Next, Wong's interest in topics like international trade and law led him to study abroad in Shanghai. There, he gained even more exposure to multinational corporations and their go-to-market strategies in emerging markets.
Working with Mastercard's consulting division
Upon graduating from college, Vince joined French multinational consulting firm Capgemini. Based in India for his first assignment, he quickly honed skills in cross-cultural communication and developed an appreciation for local business customs. After Capgemini, Wong moved on to work at Mastercard in the company's consulting division. One aspect of Mastercard's work that Wong appreciates is the company's financial inclusion efforts, which led it to make innovations related to mobile money (technology that allows users to store and transfer money using their phones) in emerging markets like Kenya. "Mastercard is very invested in bringing innovative solutions to underserved communities and leads on the world stage of multinationals in this domain," he explains.
As he planned the next steps in his career, Wong looked into Mastercard's Innovation Scholars program, which would enable him to enroll in Cornell Tech's MBA program as a sponsored employee. His goal: expand from his consulting background and learn about product development and entrepreneurship in the global economy. "That was what I was missing. I wanted to go beyond the strategy and launch something." With this sort of experience, he could play a more central role in projects with a direct impact in emerging markets, like those related to financial inclusion.
Connecting projects with EMI
While at Cornell Tech, Wong and classmates Sam Haveson, MBA '17, and Alan Lau, MBA '17, worked with Cornell's Emerging Markets Institute to develop a capstone project on the potential of smart contracts and blockchain to open up new possibilities in insurance in underserved markets. "We designed prototype concepts around 'SmartCrop,' a smart-contract-enabled solution that helps disburse funds to farmers and agricultural stakeholders when they need funds most," he explains. Their idea would enable farmers to receive funds proactively if data analysis predicted bad weather or a pest outbreak in the near future.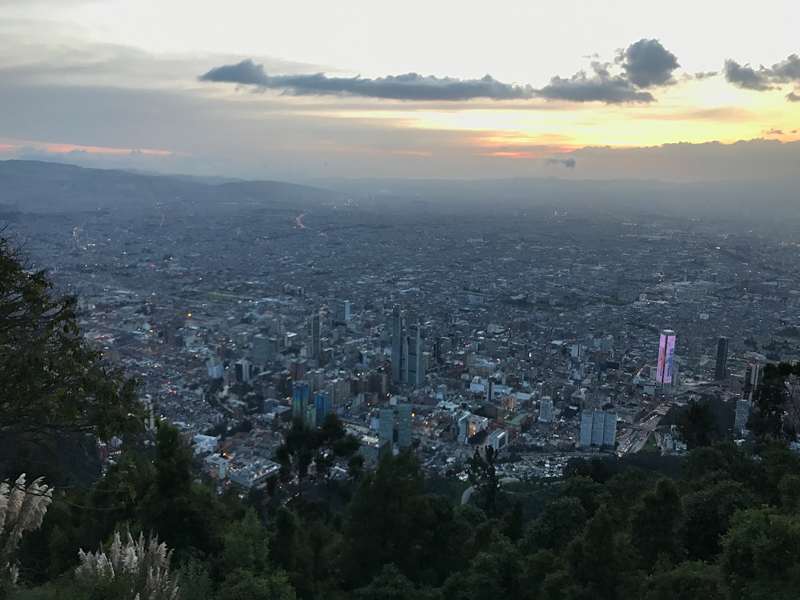 The project, along with many other aspects of Wong's Cornell Tech experience, including co-founding a startup using speech recognition technology to assist product teams with capturing and organizing user interviews, along with consulting treks to Israel and Colombia, gave him the opportunity to think end-to-end through product-oriented solutions that can support international development. Additionally, it helped "reinforce the global foundations on which modern business is run."
Looking forward through an international lens
Now, as Wong develops product solutions in artificial intelligence security tools at Mastercard, he has a wealth of knowledge about how international considerations can inform his work. "We live in a truly interconnected world where there's so much we can learn from one another," he explains.
In the future, Wong hopes for a deeper desire for two-way communications to take hold within companies around the world. "I think the true realization of globalization is when we can take lessons learned from different markets and help each other grow." As academic programs like the Emerging Markets Institute help expose students to the connections between companies based in the United States and abroad, as well as the opportunities for additional and more impactful connections between the two, we can expect to see more businesspeople engage in this positive-sum communication.
—Written by Paul Russell '19, a writer for the Emerging Markets Institute