The long-distance search: Five tips to help you land a job in a new location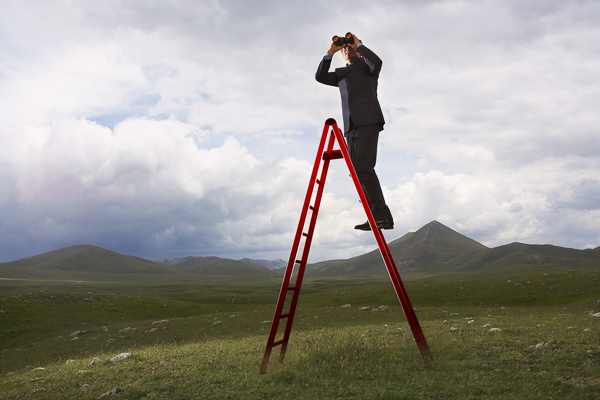 By Ellis Chase, Advisor for Alumni and Executive MBA Career Development
I often hear from people who want to relocate. Some want to stay in the same field; others are looking for a career change; but, they can't figure out how to expedite a long-distance job search.
Their questions are usually along the lines of:
How can I keep my current job and still search somewhere else?
Is an out-of-area address an immediate rejection?
How do I network in a place where I don't yet know anyone?
Conducting a job search long distance isn't easy. But often clients go about it ineffectively—sending out resumes before they're requested, asking for leads before laying the groundwork. When they don't get immediate results, frustration mounts, they lose perspective, they want the whole thing to be over with. But like any job search, when you do it right, it's going to be a process. And it's a lot of work.
The following five points can help improve your odds at landing a job in a new location.
1. The out-of-state address
As a matter of course, many people drop home addresses from resumes—an email address and phone number are sufficient. And an out-of-state telephone area code doesn't pose a problem, as people take their cell phone numbers with them when they move. Any possible relocation expenses can be negotiated when you get an offer.
2. Understand networking
Networking is all about maintaining relationships over a period of time, a form of indirect marketing—not cornering your valuable connections and pressuring them into a yes/no answer about job openings (usually no). The point is to build business relationships and maintain them by staying in touch, so that when your contacts hear of appropriate situations, you're on their mind. That's how the vast majority of people find jobs, either by circumstance or by design.
3. Set up phone meetings
Since you can't be constantly traveling for interviews, set up phone meetings instead of in-person meetings. They may be a little less effective than face-to-face interactions, but if you cultivate the relationships through following up regularly, you can make that relationship work.
In addition, when possible, you can let your targeted companies know that you will be in their area during a particular week or specific date and ask to meet them in person. This works better, most of the time, than asking someone for a more open-ended time slot.
4. Use LinkedIn
For building networks in an area where you don't know many in your profession, try LinkedIn groups. You may find professional groups you've already joined, others that are related, others that are in your intended geographical area. Join. Get involved with online conversations. Try to link with people in the group that sound interesting or knowledgeable, and if you get a response, perhaps write a brief introductory email requesting a short conversation, saying you're researching the job market in their area and want to learn more about it.
5. It always comes back to technique, discipline, and consistency
Looking for work long distance is eminently achievable, even with tough market conditions. Great search technique, coupled with discipline and consistency, will usually trump the market conditions. I can think of a book (mine!) you can read that will thoroughly take you through the process: In Search of the Fun-Forever Job: Career Strategies That Work.