Immersion Trek brings SHA faculty to London for industry insights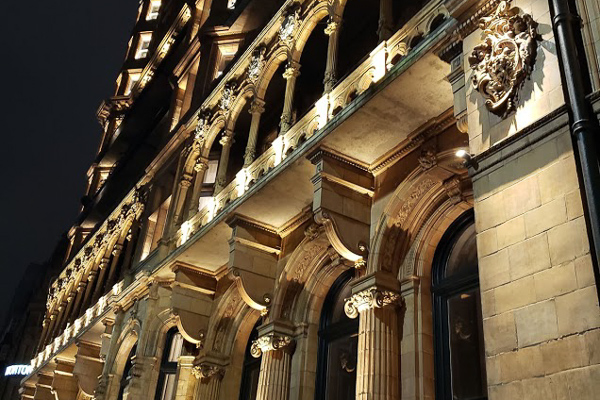 During the 2019 winter break, faculty in the School of Hotel Administration (SHA) connected with hospitality industry executives in London to learn more about the European hospitality market. The group was hosted by Keith Barr '92, COO of IHG, and his team at the Kimpton Fitzroy. This was the third Faculty Industry Immersion Trek for SHA faculty; in 2017, they previously explored Washington, D.C. and New York City.
These treks allow faculty to remain current with global trends and continually learn new ways to approach their teaching and research. While on the treks, faculty members visit with a variety of companies to see how successful strategies are implemented—all the while interacting with some of the most influential leaders within the hospitality industry.
Faculty visited with SHA alumni and other influencers during this year's three-day trek to London. Some highlights included:
An alumni reception with the Cornell Hotel Society London Chapter hosted by the Dorchester Collection, a luxury hotel operator
A private tour of 67 Pall Mall, a members-only wine club, led by Grace Leo '77 with speaker Niels Sherry, general manager
Insights from Andreas Scriven '00, lead partner for hospitality and leisure at Deloitte
Evolution of a Brand with Helen Smith '81, chief customer experience officer for Dorchester Collection
Lunch and a private tour at Novotel London Blackfriars hosted by Prakash Krishnamurthy, MMH '12
Dinner and a tour at Duck and Waffle, a 24/7 traditional British eatery, courtesy of Shimon Bokovza '79 of Orange Brands Management
Speaker Alistair Stewart, managing director of Etc.venues, a non-residential city center venues for meeting, conferences, and events
Lunch and a program at Berner's Tavern hosted by Tony Capuano '87, EVP of global development for Marriott International
A private tour of the Four Seasons Ten Trinity property and panel discussion moderated by Michael Hirschler '99, director of human resources: How is Four Seasons maintaining its relevance in an ever-evolving and nimble luxury marketplace?
A session with Tim Hentschel '01, co-founder and CEO of HotelPlanner.com and SHA's 2018 Hospitality Innovator of the Year honoree, on technology and branding
A talk with meal delivery service Just Eat's Iselin Lovold '04, global head of restaurant operations, and Robin Clark, director of commercial business partnerships and restaurant services on electric bikes, seaweed and other sustainable practices, and Brexit and the impact on food sales
A look at distribution and content marketing using search and social media with Google and YouTube representatives
Sessions led by investment and consulting firms including Jeffrey Scott, MPS '91, PKF hotelexperts; Cody Bradshaw '01, Starwood Capital Group; Kim Coari '04, Hilton; and Coley Brenan '00 and Steve Walker '00, KSL Capital and STR respectively
Throughout the immersive trek experience, faculty reflected on and expanded their current industry knowledge, while also developing a stronger sense of camaraderie among their academic peers. When they returned to Ithaca, they brought their new knowledge into the classroom, contextualizing and giving life to their academic expertise, as they relayed the latest hospitality trends, challenges, and technologies to their students and colleagues. They are also developing new research projects based on connections made and ideas gleaned from the trek.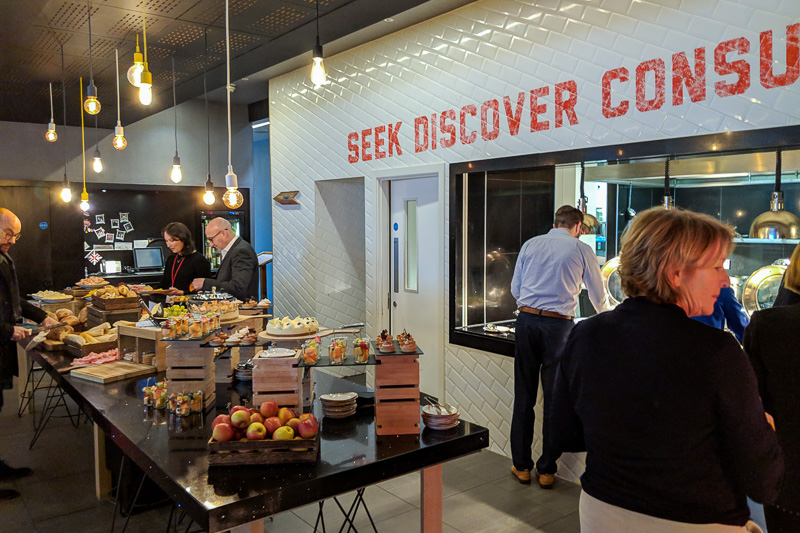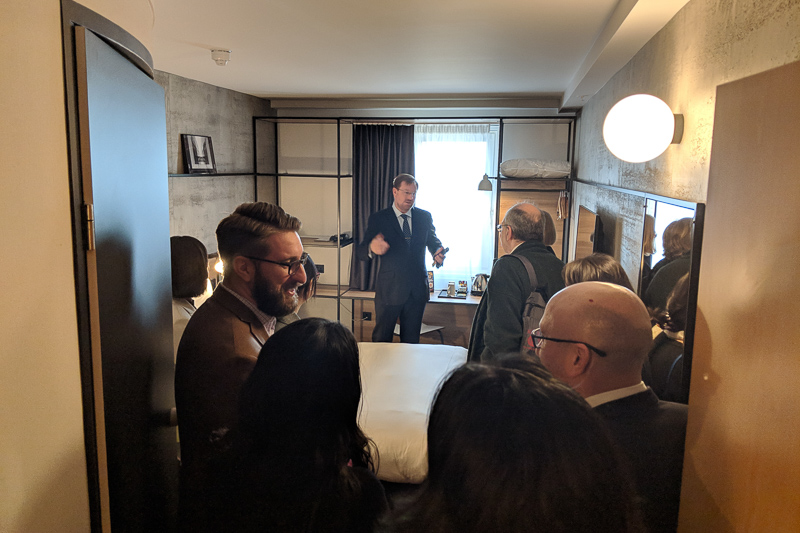 SHA faculty share their insights from the 2019 trek.
Aaron Adalja, assistant professor of food and beverage management
"As a relatively new faculty member at SHA, the London Immersion Trek was a great opportunity to dive into the UK hospitality industry head first, meet our alumni, and develop a broad understanding of the challenges and opportunities facing the industry. What I was able to learn in two-and-a-half days would have taken weeks, if not months, of independent research on my part. I have already started to apply the knowledge I gained on the trip in the classroom and have developed several ideas for potential future research in the industry. The opportunity to spend time with my colleagues outside of Statler Hall has truly contributed to the sense of collegiality in the school, particularly among newer assistant professors."
→ Learn more about Aaron Adalja
---
Linda Canina, professor of finance
"This was my first immersion trip and overall the trip exceeded my expectations both in terms of new knowledge and heart-warming experiences. The degree of involvement of the industry is incredible—they are there for us and willing to give more and more and more. I knew this, but feeling it over and over throughout the trip made me really proud to be associated with the school. Examples of this were the CHS reception at the Dorchester, lunch at Novotel London Blackfriars, and the discussion, tour, and dinner at Duck and Waffle. I also got to know our own faculty better. I now have a stronger connection with relatively new faculty that would probably not have developed otherwise."
→ Learn more about Linda Canina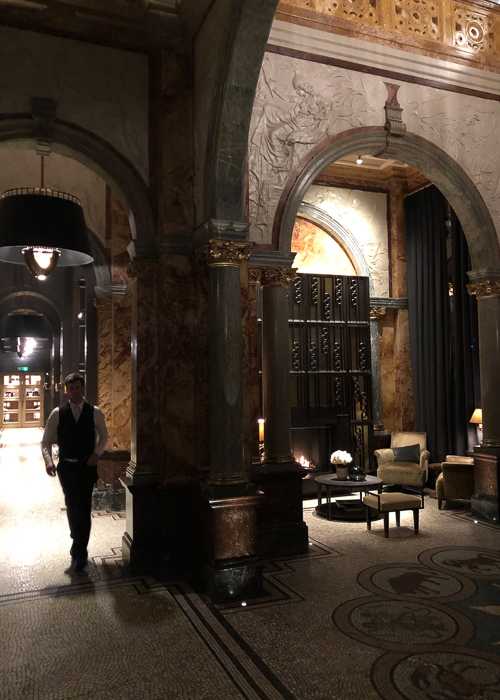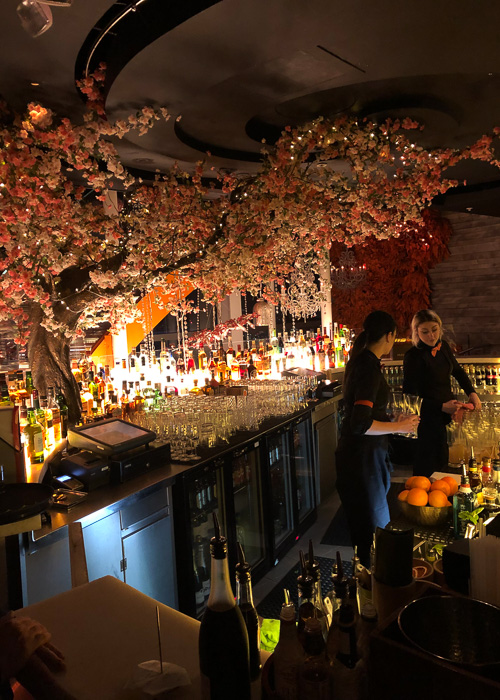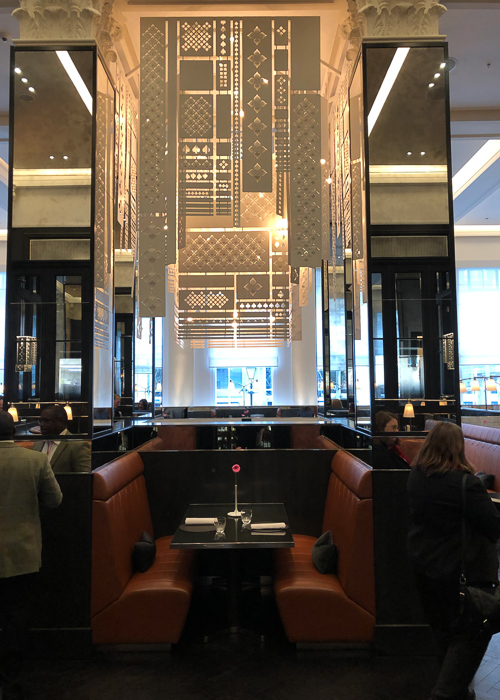 ---
Heeyon Kim, assistant professor of strategy
"As a new member of the SHA faculty, I can't emphasize enough how much the Faculty Immersion Trek has guided me in both teaching and research. It was an amazing opportunity to meet with c-suite level executives at key hospitality companies and hear their strategies going forward. Meeting with new, creative companies—those trying to differentiate from traditional companies—was also insightful for understanding the future trends of traditional industries. Since many of our meetings were with alumni, I was able to receive detailed advice on how to better educate our students so they become competitive in the future market."
→ Learn more about Heeyon Kim's research
---
Ravinder Kingra, MMH '12, lecturer in food and beverage management
"The Faculty Immersion Trek to London was an amazing experience. The chance to interact with such important and high-profile industry executives was a wonderful opportunity to increase my awareness of the global hospitality field. The depth and breadth of our sessions consistently impressed me. And, as always, it's so rewarding to see just how engaged our alumni are and how happy they were that we made the trip to the UK."
→ Learn more about Ravinder Kingra
---
Rob Kwortnik, associate professor of services marketing
"Regardless of the growing role played by technology, hospitality will always be about person-to-person interaction and the service experience. In other words, there is no substitute for actually being there. The recent Faculty Immersion Trek to London illustrates this perfectly. As SHA faculty, we have access to reports from leading consulting and hospitality firms—but learning is magnified when one has the opportunity to hear directly from and interact with thought leaders from Deloitte, STR, Google, PKF, IHG Hotels & Resorts, Marriott, Four Seasons, and more…Personally, as a marketing professor, I found the most valuable aspect of the trek to be the time spent with an array of hospitality executives and managers, during which my colleagues and I could ask pointed questions about how marketing and communication was actually done at their organizations—as well as their thoughts on how we can better prepare our students to excel as they move from the classroom to the workplace."
→ Learn more about Rob Kwortnik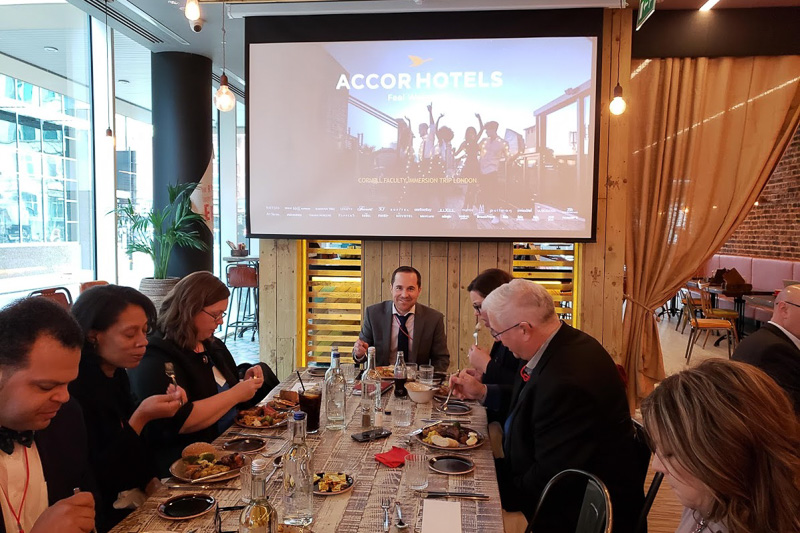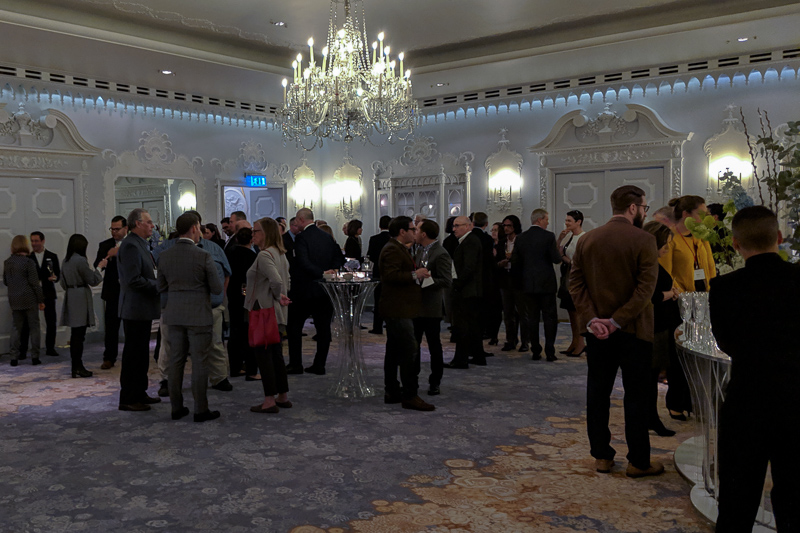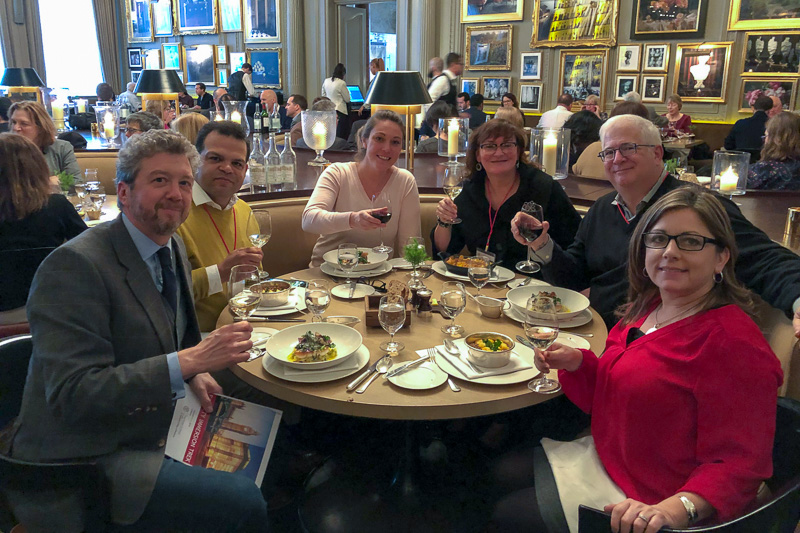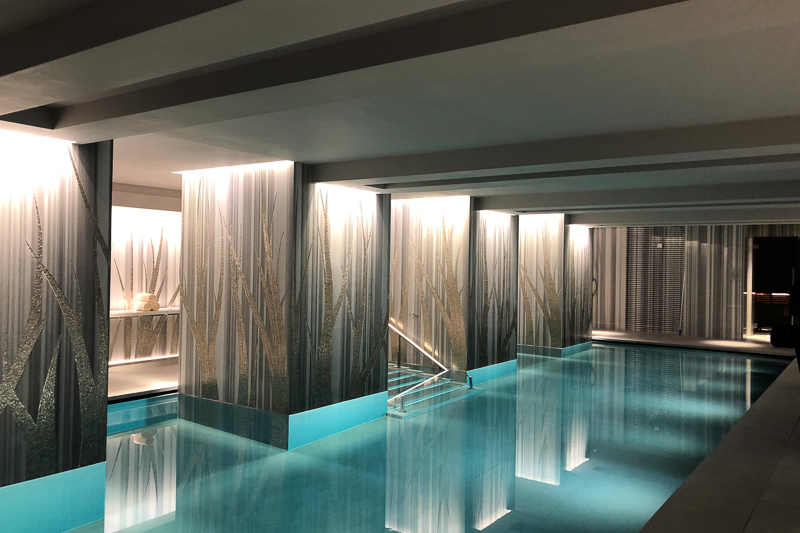 ---
Pamela Moulton, associate professor and finance area coordinator
"The faculty Immersion Trek to London was an amazing experience. I particularly appreciated the opportunity not only to hear from industry leaders about the European market, but also to engage with them more deeply and ask questions, probing the details of the strategic decisions they make and how they are influenced by specific features of the European market. The parallel-track structure, where we broke into two or three subgroups to meet with different experts and discuss narrower topics of specific interest, allowed us to really dig into the details of deals and decision-making. I learned a lot that I will put to use immediately, both in the courses I teach at SHA and in my research. On top of all that, our hosts were extremely generous and gracious (of course!), and it was genuinely fun to get to know them and to get to know each other better along the way."
→ Learn more about Pamela Moulton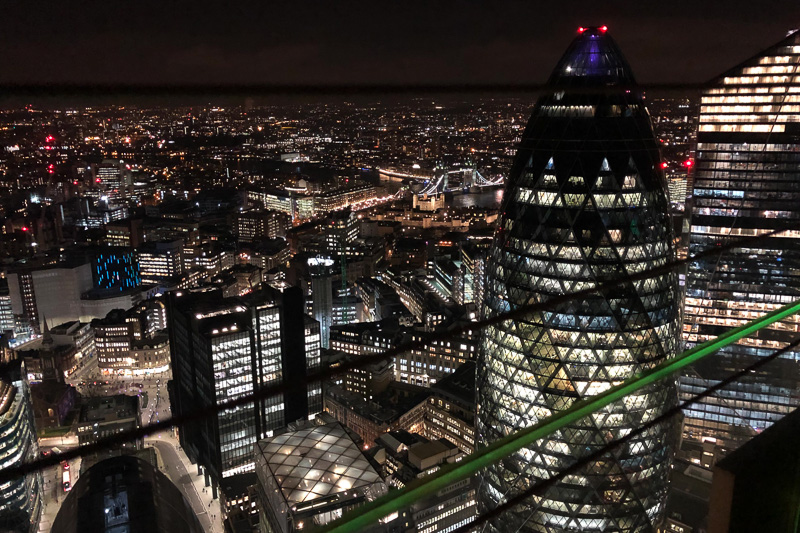 ---
Peggy Odom-Reed, MS '97, PhD '07, senior lecturer in marketing and management communication
"The Immersion Trek to London was an amazing experiential opportunity to interact directly with hospitality industry leaders and alumni and gain insights about operations in Europe and other regions. As Keith Barr, CEO of IHG, reminded me, "differences are not bad," as they provide valuable perspectives and oftentimes allow us to discover common challenges that international companies confront when operating across regions in the world. By expanding our knowledge beyond the North American operations, we are better prepared to teach and research business concepts that are relevant to the industry and are essential in developing our next generation of hospitality leaders."
→ Learn more about Peggy Odom-Reed
---
Michael Paz, assistant professor of accounting
"As a new member of the SHA faculty, industry contacts are the most comprehensive way for me to become connected with the hospitality industry. While I have made shorter trips to meet with individuals (often alumni) within the industry, our Immersion Trek to London was infinitely more informative than a meeting with any single individual. Multiple meetings with a broad array of industry professionals allowed my colleagues and me to identify common threads of thinking across companies and follow upon those threads with probing questions. It also allowed me to cultivate relationships with alumni who are eager to come back and speak to students about their experiences."
→ Learn more about Michael Paz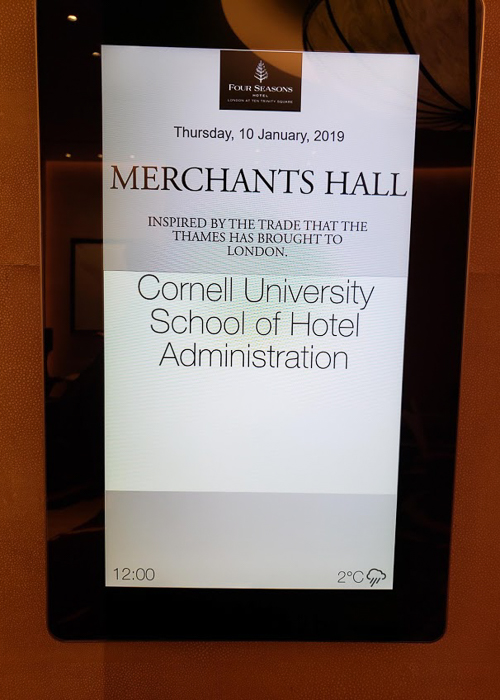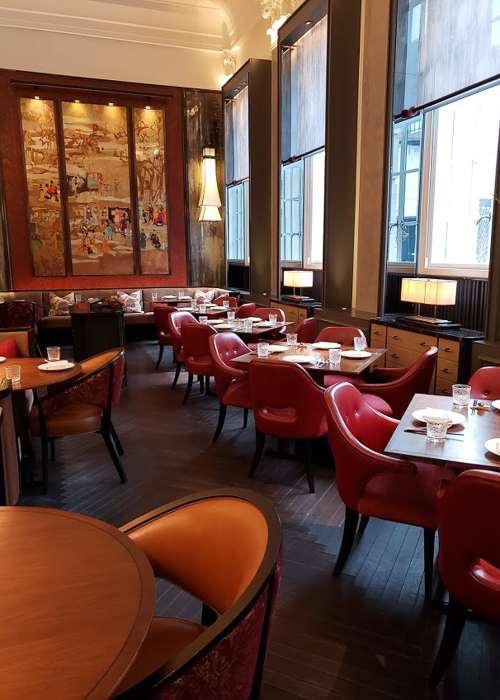 ---
Andrew Quagliata, lecturer in management communication
"Meeting with and learning from practitioners gave me a variety of ideas about how to contextualize what I teach. Continuously interacting with industry executives helps keep my course content relevant and increases my credibility with our students. As the first week of classes ended, I has already referenced information I learned on the trip three times."
→ Learn more about Andrew Quagliata
---
Vince Slaugh, assistant professor of services operations management
"The hospitality industry in London faces intense workforce challenges, which Brexit only heightens. It was interesting to hear the various strategies with which hotels are experimenting, such as hiring students or ex-convicts, relying on staffing agencies, or outsourcing the housekeeping department entirely. These practices present interesting operational challenges related to scheduling and quality control.

I was intrigued to hear a presentation about the hospitality applications of Deloitte's 'digital twin' technology, which is essentially the core operations tool of Monte Carlo simulation with presumably some automated modeling and data collection to analyze complex systems. I will be sure to mention this initiative when teaching simulation in the future."
→ Read more about Vince Slaugh's research
---
Cheryl Stanley '00, lecturer in food and beverage management
"Hearing from alumni in another market and country to see what challenges they are facing and how we, as educators and researchers, can assist them was wonderful. As the student body is becoming more international, utilizing international examples can assist classroom learning while expanding the knowledge of our domestic students. I have already incorporated a guest speaker from the trip—Filippo Pastorini, head sommelier at SushiSamba and Duck and Waffle, will be calling into Beverage Management via Zoom to discuss international beverage management, supply chain, and guest demand."
→ Learn more about Cheryl Stanley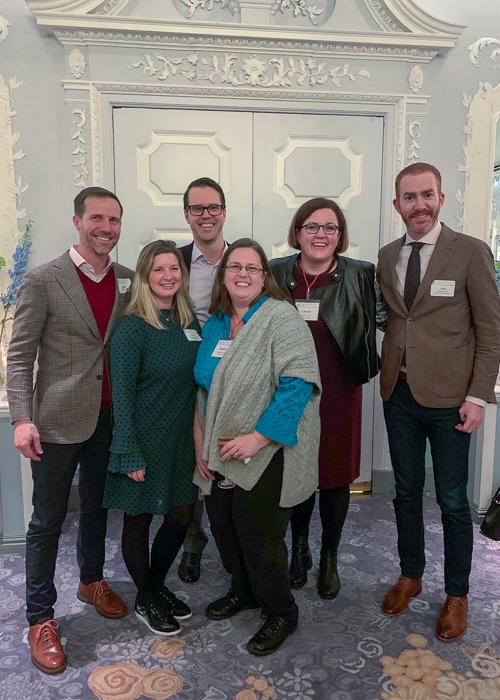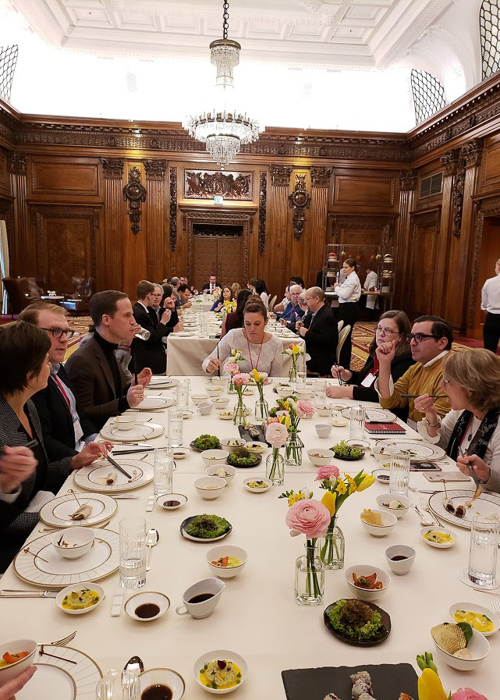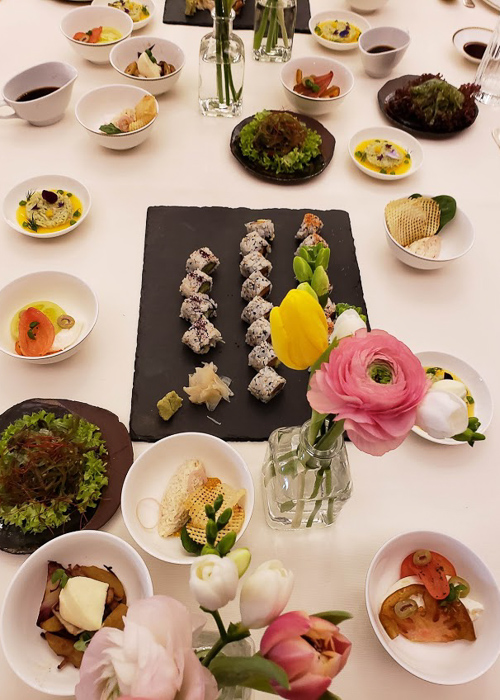 ---
Jeanne Varney '85, lecturer in operations, technology, and information management
"It was nice to start the event with an overview of the European market. It is definitely different from the US and was an important reminder that we can't be too US centric in our approaches in the classroom. Hearing from a diverse set of speakers gave us that important perspective…I'd also like to note my appreciation for the time from all of the executives that participated in the event. Many had no Cornell affiliation and they were all very senior in their organizations.  Taking hours out of their busy schedule to meet and socialize with us was truly special. The trek gave me the chance to spend time getting to know more of my colleagues and hear about what they're working on in research or in the classroom.
→ Learn more about Jeanne Varney
Read more about SHA faculty on BusinessFeed or learn more about current research and collaborations.