Park Perspectives: Tips on converting your internship

By Michael Murray, Two-Year MBA '19
Park Perspectives are authored by Johnson's Park Leadership Fellows.
Business school goes at warp speed. One minute you are learning the basics of accounting and the next you are interviewing at prestigious firms. There are certain steps that everyone goes through:
Figuring out what you want to do,
Preparing for interviews,
Getting the internship,
Becoming technically prepared for the internship through your immersion, and
Beginning your internship.
These are well-trodden roads with many milestones and guides.
My internship experience
Going into my internship I found myself well-prepared for any project that I was given, though I was still not as confident as I could have been. Up until receiving an offer, all you are worried about is recruiting. It isn't until after you receive your offer that you start to worry about converting. The irony of b-school timing, however, is you are focusing on how you will convert an internship into an offer exactly when all the second-years are studying abroad, experiencing the local wineries they didn't have time to explore during their first three semesters, and greatly increasing their participation in social events, such as the Johnson bowling league.
By the time I got to my internship, I felt overwhelmed with all of the advice I'd received over the course of core semester, recruiting, and post-offer; the advice seemed jumbled together into one long run-on sentence. So now that I have the full-time offer, I've taken some time to consolidate and compress the most important insights into a list that will help make your summer internship successful and rewarding. Hopefully this list helps you navigate the day-to-day challenges that you will inevitably face. These insights will not guarantee you success but may prevent you from harming your chances of converting. They are compiled through my own experience, advice I was given, and input from fellow students. They may seem like common sense, but you would be surprised at how many people do not do them.
Internship insights
12. First impressions are pivotal.
Don't be afraid to talk about yourself. It's not an interview, but your boss will want to get to know you, understand why you are interested in this field, and what you want to get out of the summer. Show your interest by reciprocating and asking about their team, group, experience, etc. When they go into detail talking about a specific project or industry, ask questions that demonstrate your competence and understanding. (Side note: My boss later told me that he has had 10 interns over his 20 years of experience, and he generally knows within the first 10 minutes of meeting them if they will get a return offer).
11. Be sociable.
People want to work with people who are friendly. If you are with undergrad interns, take them under your wing and show them how to act. Some are professional from the get-go, but others are not (regardless of the caliber of school they go to). Talk to people who you bump into while getting coffee.
10. Be an active listener.
Prepare for every meeting with your boss, even minor, and make it worth his/her while. Practice active listening and ask pertinent questions that contribute to the conversation. Learn from everyone on the team. They have been through everything that you have gone through and will have valuable advice. Try to have them review everything that you hand your boss. They may also be weighing-in on your hiring decision.
9. Be proactive.
No one is going to tell you what to do. They will provide general guidelines, but it is likely that you will have free rein not just on your project, but also your time. Use your time wisely and try to be proactive. At the beginning of every week, jot down what you want to accomplish. At the end of the week, take 10 minutes to review what you have learned (you will find that most of what you learn is unanticipated; just embrace this fact).
8. Know your audience.
Always think about who is reading your material and what they want to get out of it. This one of the most basic things you can do, but also one of the easiest things to forget. Tell your audience how it will help them or why it is important. Connect the dots for them. After writing/preparing a project, review it by asking yourself "what is the take-away here?"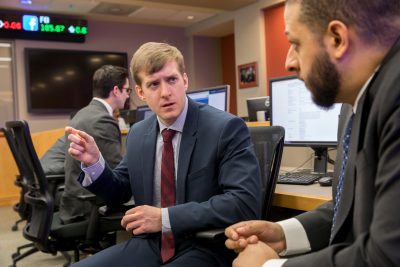 7. Continue to grow professionally.
Rarely do people in new hire positions get hired for what they know. They get hired for their potential. The internship is nothing more than a 10-week interview. Take advantage of this fact by trying to learn and improve every day.
6. Don't plan a big reveal for your final project.
Do plenty of check-ins (weekly or bi-weekly) with your boss and regularly communicate with your team on your project and progress. They know where they want the project to end up and if you are going down the wrong path, they will nudge you in the right direction.
5. Find role models.
Emulate the successful people in your firm. What skill does a senior manager have that you could acquire/improve upon over time? What is an associate doing that is enabling them to complete their work faster?
4. Think critically and anticipate the questions that will be asked.
When preparing your final project (or any project for that matter), think about the questions that are likely to be asked for every piece of information that you present. You should have most of these answers but may need to research to find the data to back them up. After you do this, think critically about the likely follow-up questions to your answer. Keep repeating this process. This can be extremely challenging, but it will force you to think through every decision that you made that led to your conclusions. Your presentation and ability to answer questions will reflect the work that you put in.
3. Add value.
This goes without saying, but try to add value in everything that you do. Even if it is just a mundane task, approach it in a thoughtful way that will be valuable to your audience.
2. Make sure you fit.
Spend the internship finding out if you are the right fit for this company. This is your chance to get to know the company, its values, and its culture. Also, decide if that field is right for you or if you should pursue something else. Many people decide to re-recruit during their second year because their internship wasn't what they thought it was going to be.
1. Have fun.
You will be spending most of your adult life working, so you may as well have fun while doing it. Make friends and don't be all business, all the time.
Keep in mind that this list is not all encompassing. To attain more industry-specific insights talk to peers with experience in the field, alumni working for the firm, professors, and second-years; even better if the insights are received while enjoying a glass of Finger Lakes wine or while bowling strikes at Friday night Johnson bowling league. Best of luck!

---
>About Michael Murray, Two-Year MBA '19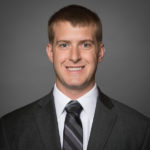 Michael Murray is a second-year MBA candidate and Roy H. Park Leadership Fellow at Johnson. He graduated from Pennsylvania State University with a BS in marketing in 2013. Mike is an Army veteran having served as a logistics officer for four years with the 10th Mountain Division. He interned with RBC Capital Markets in their equity research department covering the industrial sector and will be returning upon graduation. Mike's MBA studies are focused on equity research and portfolio management. He is a CFA Level III Candidate.