International treks combine business and culture while uniting MBAs across programs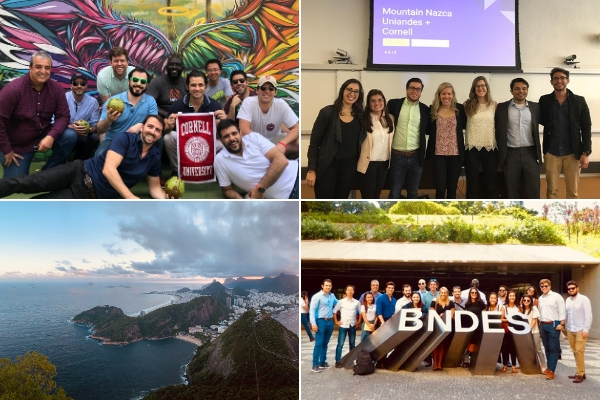 Spring treks to Israel, Brazil, and Colombia gave Cornell MBAs the opportunity to learn from well-known business leaders, visit startups and established companies, and experience new cultures. The 2019 treks brought together students from all three of Johnson's residential MBA programs, allowing for both new and strengthened connections among classmates and the Johnson community.
Here are some trek highlights from Johnson's One-Year, Two-Year, and Cornell Tech MBAs.
Visiting Israel, the "startup nation"
Sanchit Mall, One-Year MBA '19: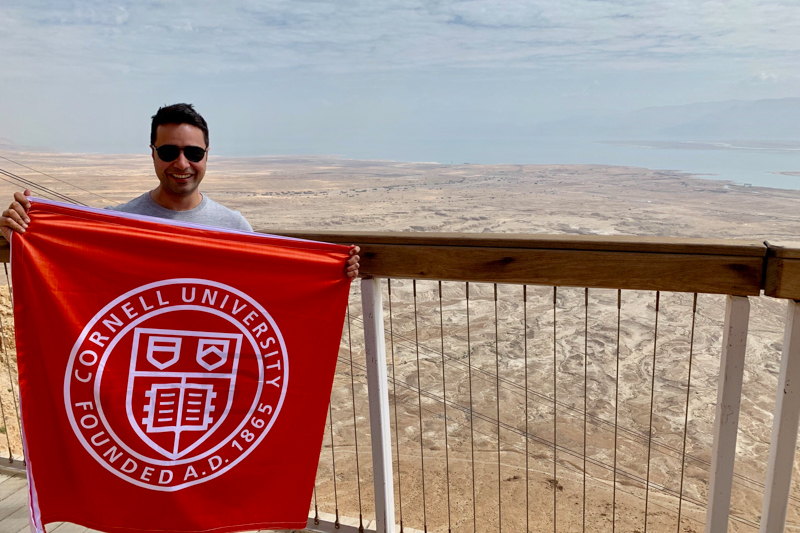 "The Israel Trek was one of the most amazing highlights of my MBA journey here at Johnson. A large group of us—close to 100 people—went on this trek together, which brought so much energy and enthusiasm to the trip.
Once we had settled in, we first heard from Colonel Miri Eisen, a renowned regional geopolitical expert who had served in the Israeli defense forces for more than 20 years. She told us about Israel's population breakdown and its political system. We were there a week before the elections, and it was a hot topic at the time. We also learned how to communicate with locals and respect their culture.
Two other amazing speakers stand out for me. First is Israeli-American mathematician Robert Aumann, a Nobel prize-winner for his contributions to game theory. We were all mesmerized as he addressed us. As MBA students, we've have so many case studies and classes dedicated to game theory. The second speaker to make an impression on me was Mois Navon, one of the founders of Mobileye, a company that was bought by Intel for $15.3 billion in 2017. His talk gave us a taste of the "startup nation" culture in Israel.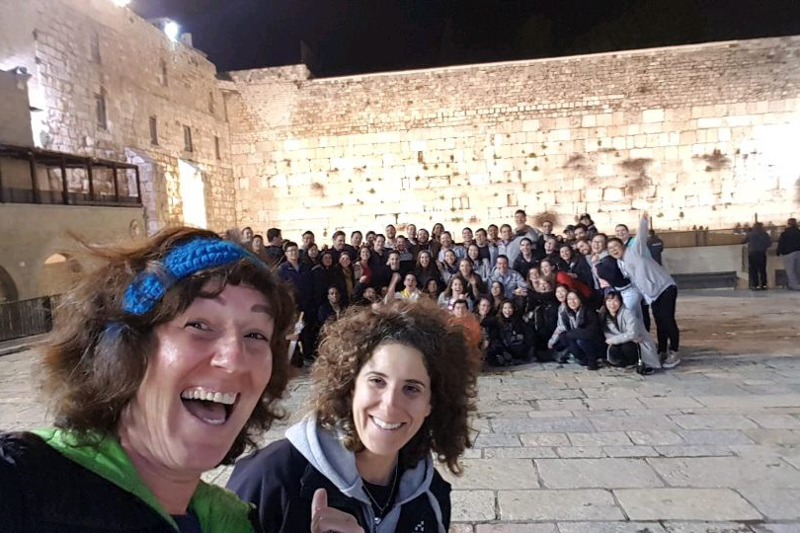 As a business student, the trek to Israel taught me that if I want to do business in another country or expand into any particular region, it is important to experience the culture and their challenges in person, rather than relying on news and media. Being there yourself will give you a very different perspective and completely open up your mind. I thought Israel was a dangerous country until I visited it. Now, after spending close to ten days there, I see is as an amazing country and is a place I would be excited to visit again. And yes, Israel hummus is the best in the region!"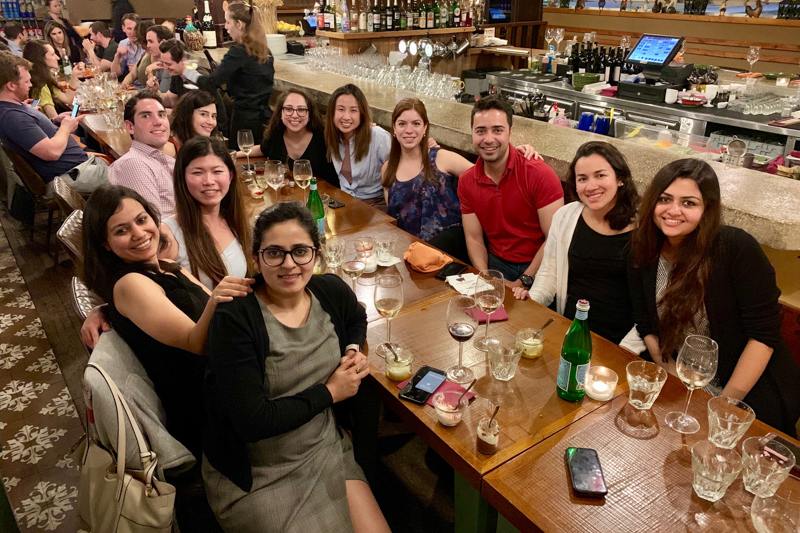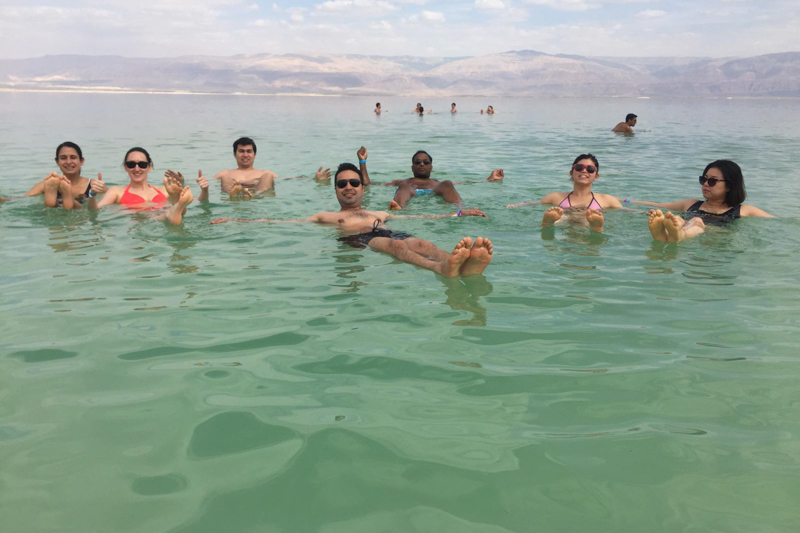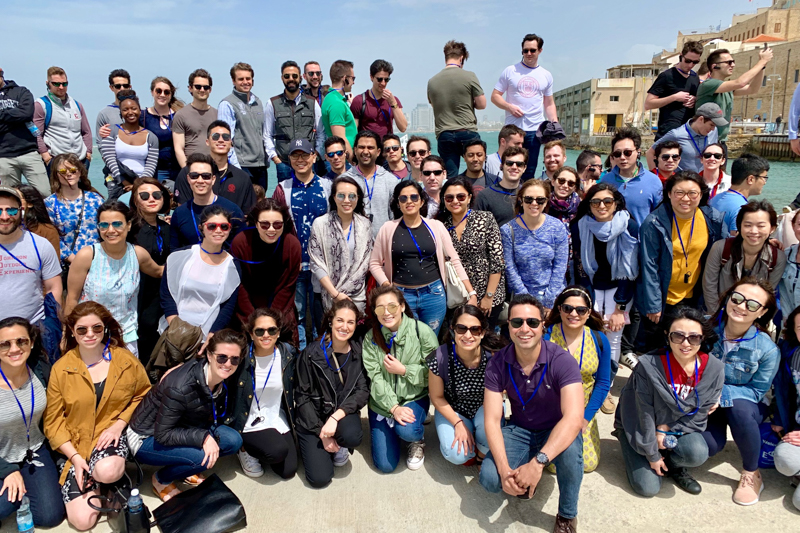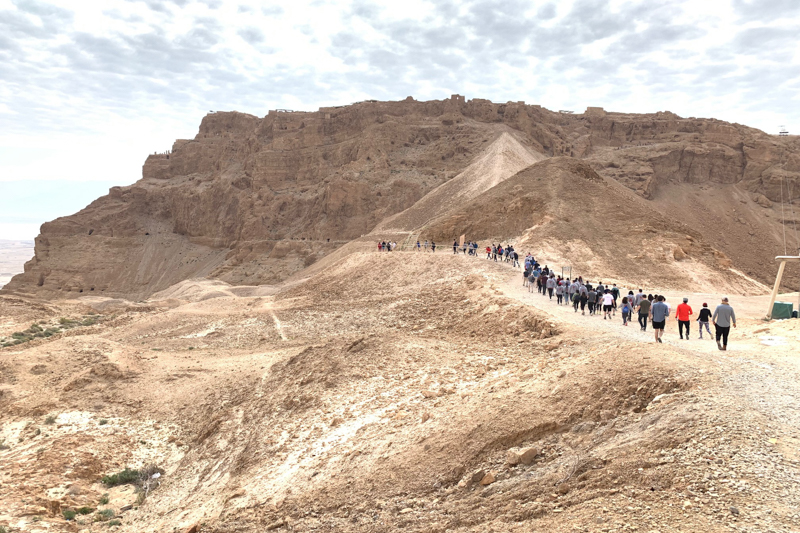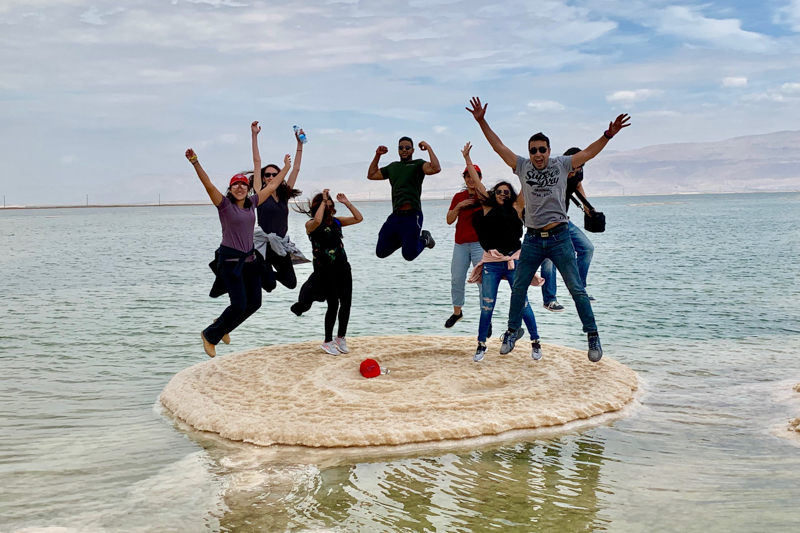 Mike Wagner, Two-Year MBA '20: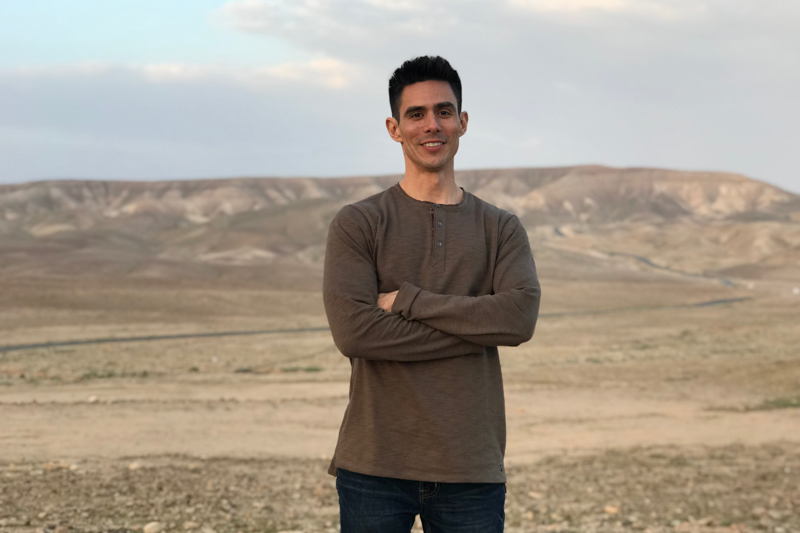 "I was most surprised to see the natural beauty of the country. I was expecting the country to look like the other countries I've visited in the Middle East (Kuwait, Qatar, and Afghanistan). Spending time on the Mediterranean made me feel like I was back home in southern California.
I found two business leaders' presentations most inspiring. The first was Mois Navon, one of the founding members of Mobileye. His speech inspired me to follow my passions and to, most importantly, do something that makes the world a better place than how I found it. As a southern Californian, I personally connected with many of his illustrations and personal anecdotes. I saw that he took real risk throughout his life to follow what he saw was right, having true faith that he was making the right decisions for his family. The second business leader was Sammy, a young man who was groomed by Desert Stars, a program that identifies and promotes young Bedouins with potential leadership qualities so they can impact future business and social development. Sammy gave such a simple, heartfelt message that was so pure. He was only 22 years old, and he already accomplished so much against all odds. I felt inspired by his presentation, and I know that he will make incredible changes to his community throughout his life.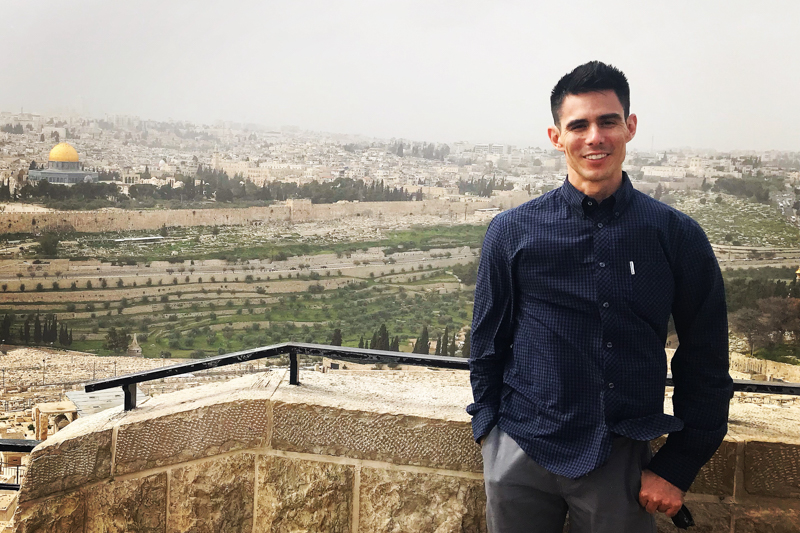 The most powerful memory I have of Jerusalem was when I was underground walking feet away from where the Holy of Holies used to lay. I had read many stories in the Bible which described the construction of the temple and the rituals the priest used to practice. It felt strange for me to be standing near the place from which all this history originated. Also, Keren, our tour guide, gave an excellent presentation describing how the temple and its foundation were constructed. This was the first time I heard the description along with visual aids, truly completing the picture in my mind of what was happening during the time of construction. She also gave a history of the temple, from construction to destruction, and she shared with us how the Temple Mount was constructed."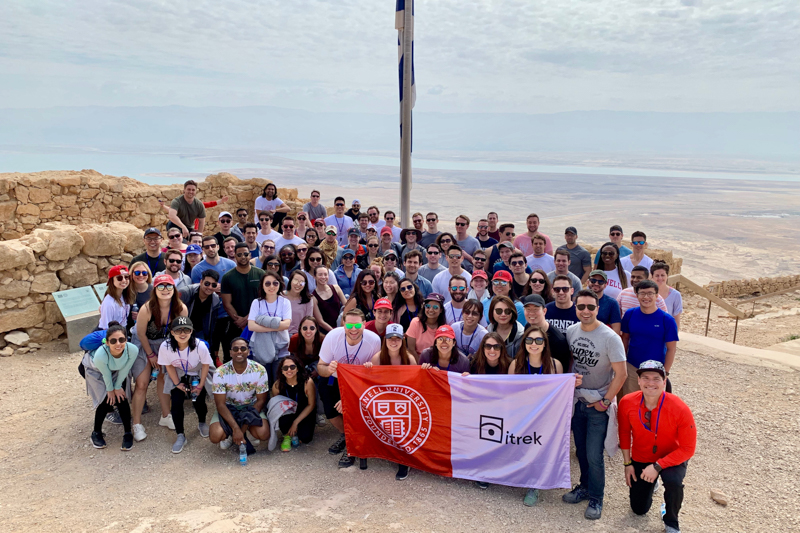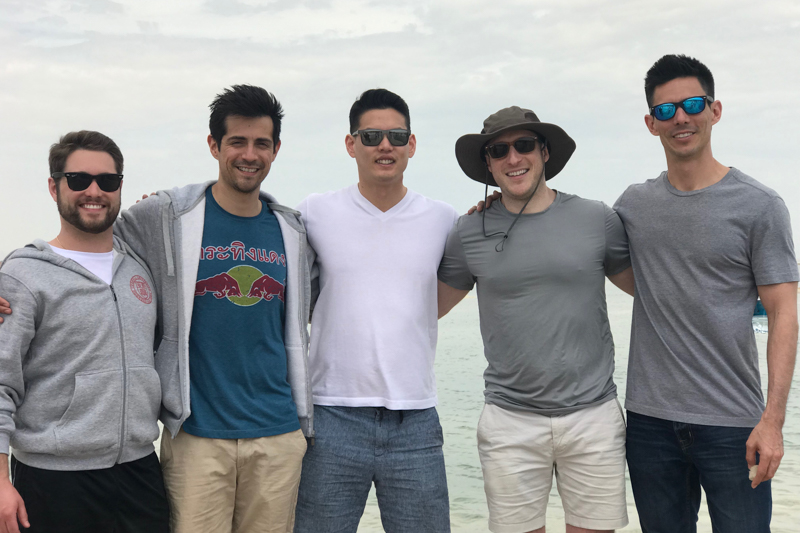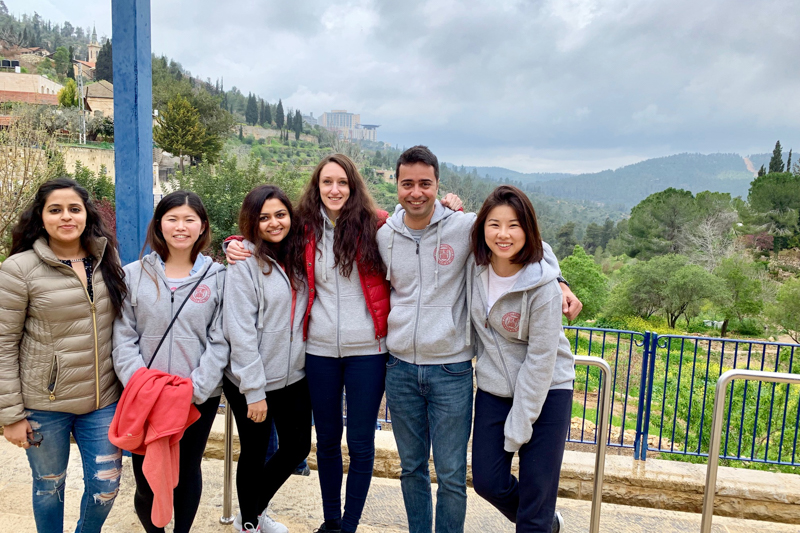 Ithaca and Cornell Tech MBAs connect in Brazil
Alana Lipson, Johnson Cornell Tech MBA '19: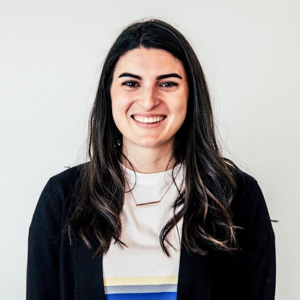 "I signed up for the Brazil Trek excited about the opportunity to see three cities (Rio, São Paulo, and Florianopolis) in one week, visit Brazilian companies, spend time with my Cornell Tech classmates and meet more of Johnson's Two-Year MBAs, try new food, and overall, just have fun. We did it all.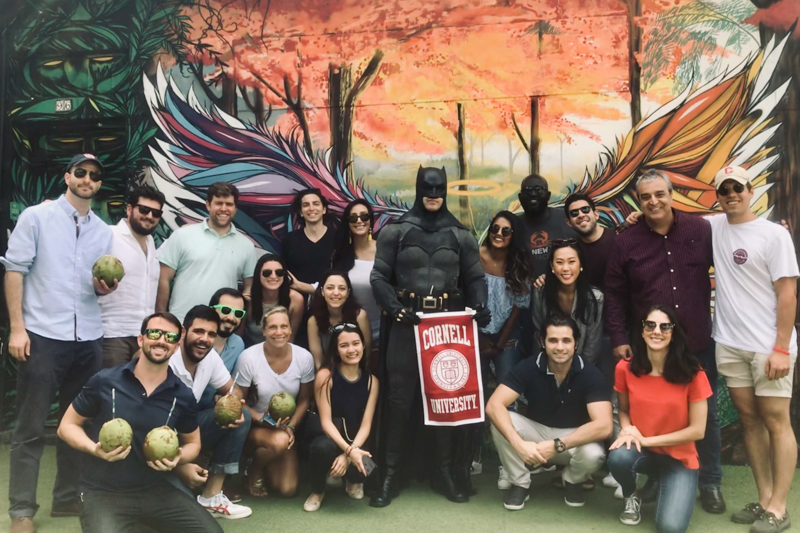 Some of the trek's highlights included Copacabana beach (and my first Caipirinha, Brazil's national cocktail), Sugarloaf Mountain, and Fogo de Chão in Rio; Batman Alley, Restaurant Ráscal, and the NuBank visit in São Paulo; and a boat trip, closing dinner at Rosso, and the Acate visit in Florianopolis. But the aspect of the trip that was most impactful to me was the people: my classmates, our professor and guides, presenters at company visits, staff at restaurants and hotels, and locals we met along the way. Through all of these people, I learned about Brazil's culture and doing business in Brazil. I also learned a lot about my classmates and myself."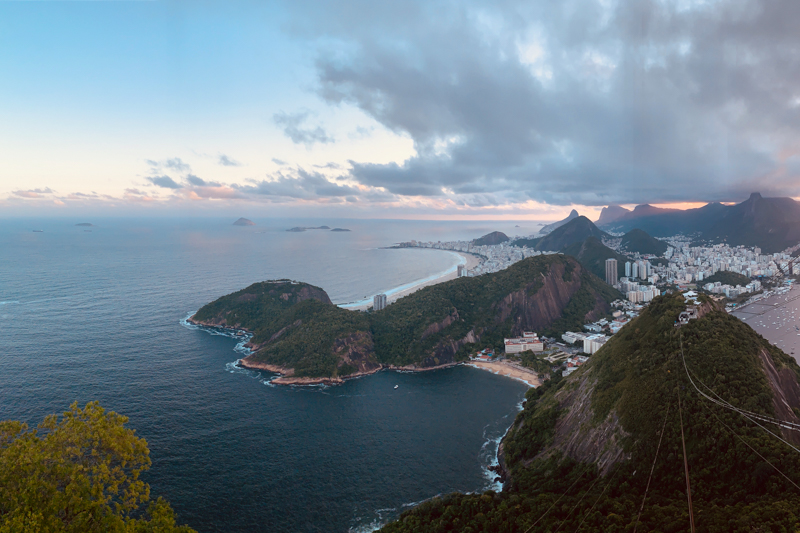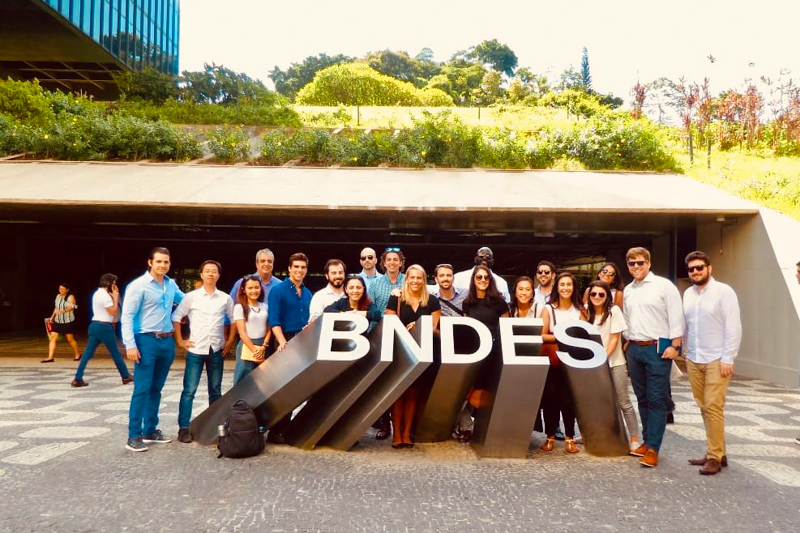 Ashley Torres, Johnson Cornell Tech MBA '19: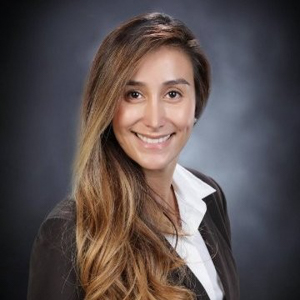 "The Brazil Trek was an unforgettable experience, and it was amazing to see two campuses connect so closely in a week. We were very lucky to have the trek led by two of our very own Brazilian classmates. We were immediately immersed into an authentic experience within the streets of Rio de Janeiro, while staying in the infamous Copacabana. Our first night began with a tour of the streets of Lapa, followed by dinner and samba dancing at Rio Scenarium. The night was memorable with full of amazing food, caipirinhas, and samba dancing with the locals. From visiting the Christ the Redeemer statue, to being introduced to Feijoada, and dining at Fogo de Chão Brazilian steakhouse—Rio was a great introduction to Brazilian culture. However, one of the biggest business lessons I took away from Rio was how different the private equity landscape looked like and how investment approaches differed from those in the United States.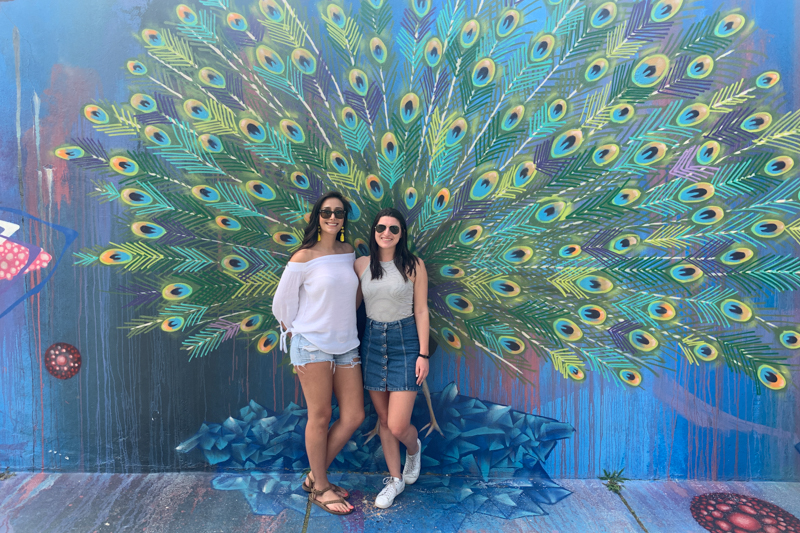 The trek continued onto to São Paulo, where we wandered the graffiti walls of Batman Alley and met with the fintech unicorn company named Nubank. Our trip ended with a special visit to Florianopolis, or Floripa, and a day on the private beaches of Campeche. The seafood experience in Floripa is one to remember, but what I have missed the most is the pupunha hearts of palm."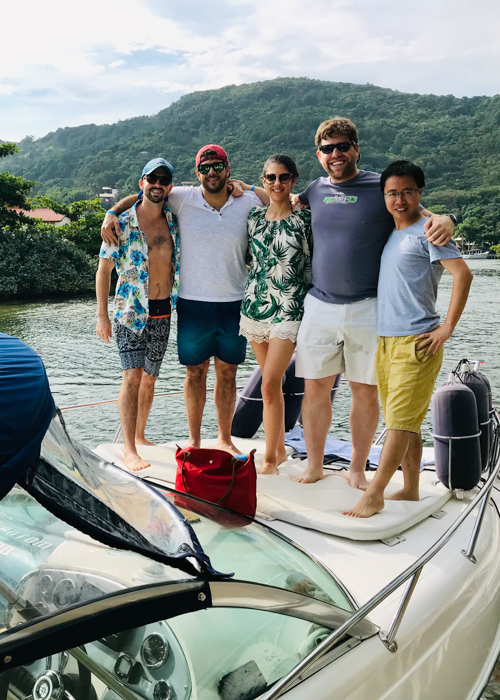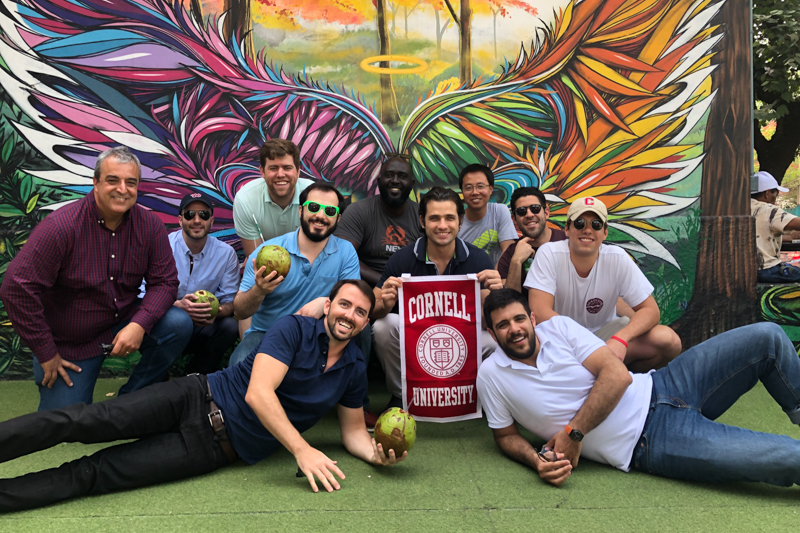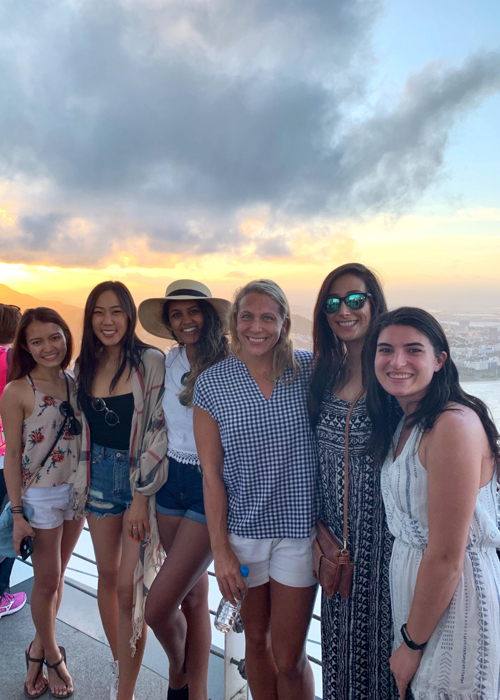 Startup consulting with Colombian MBAs
Caitlin Maguire, Johnson Cornell Tech MBA '19: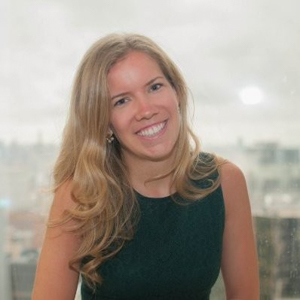 "The Colombia Trek combined students from Johnson's One-Year, Two-Year, and Cornell Tech programs to work with students from the Universidad de los Andes (Uniandes) in Bogota to complete consulting projects for Colombian tech startups. For six weeks leading up to the trip, we worked remotely with a team of students from Uniandes to solve different problems for our assigned companies (these ranged from refining the business model, formalizing a sales strategy, and helping a VC fund prospect investments). Once in Colombia, we spent most of the week in Bogota, with a couple days in the sun in Cartagena.
The trip was particularly amazing from a cultural immersion perspective. Every activity included at least two (and often more) students from the Johnson-Colombia network; whether prospective students joining the class of 2021, Johnson alumni, or students at Uniandes (our partner school in Bogota). Having the local perspective and actually forming relationships with people who live in Colombia was the highlight of the trip for me.
Our company visits really spanned the business landscape, from startup to established company, and both public and private sector. While the offices looked different and some of the challenges were unique, there were also many similarities: quickly growing startups still tend to have trouble retaining their culture and knowing exactly how to scale; more established companies are still grappling with the impact of social media and online marketing on their business; the real estate landscape is still evolving with heightened urbanization and more multifamily development.
At Uniandes, the school could not have been more welcoming. Classes were canceled for the week so the Uniandes MBA students could maximize their time with us, our working sessions, presentations, and daily lunches were all well-organized and executed, and everyone was genuinely excited to host our group. I loved learning about (and briefly experiencing) what it's like to live in Colombia, as well as learning about Venezuela from the perspective of both Colombians and Venezuelans in Bogota.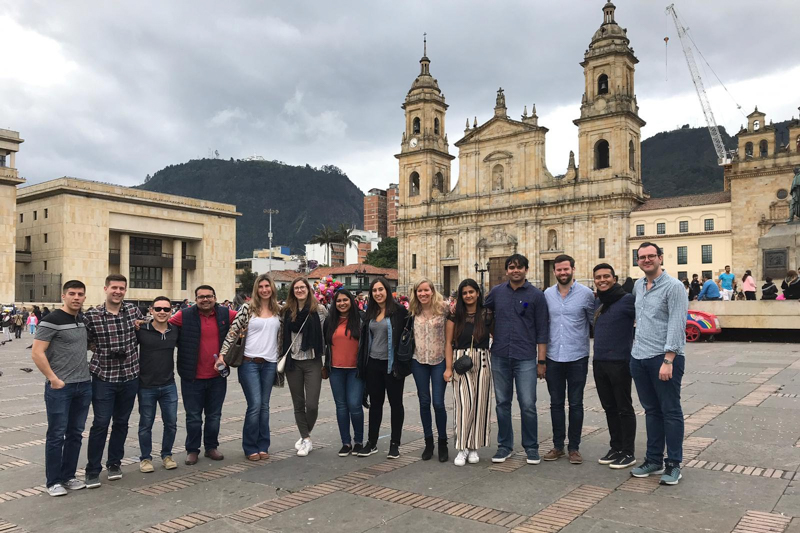 The Johnson network in Colombia was impressively strong, and it was inspiring to see that there are international communities of alumni who are willing to take time to meet with current students. As a Cornell Tech MBA on the Roosevelt Island campus, it was also really nice to meet, work, and become friends with students in the Two-Year MBA program on the Ithaca campus. Lastly, from a tourist perspective, the food was exceptional, I highly recommend ordering ceviche, go to Monserrat in Bogota (on any day but Sunday), and Cartagena was both as beautiful and as hot as everyone says."