From Metro NY to Israel: A new perspective on global business

By Katie Meyer, Executive MBA Metro NY '19
To sum up my global business study trek to Israel, I would use the phrase "life changing." As I begin to reflect on one of the greatest weeks of my life, I find myself feeling incredibly grateful and even more passionate about being a part of Cornell's Executive MBA Metro NY program.
What surprised me the most about the experience? Almost everything! From the land and topography of Israel to its people, food, and businesses, all of it surprised me in the best way possible.
Kind people, great food, and diverse businesses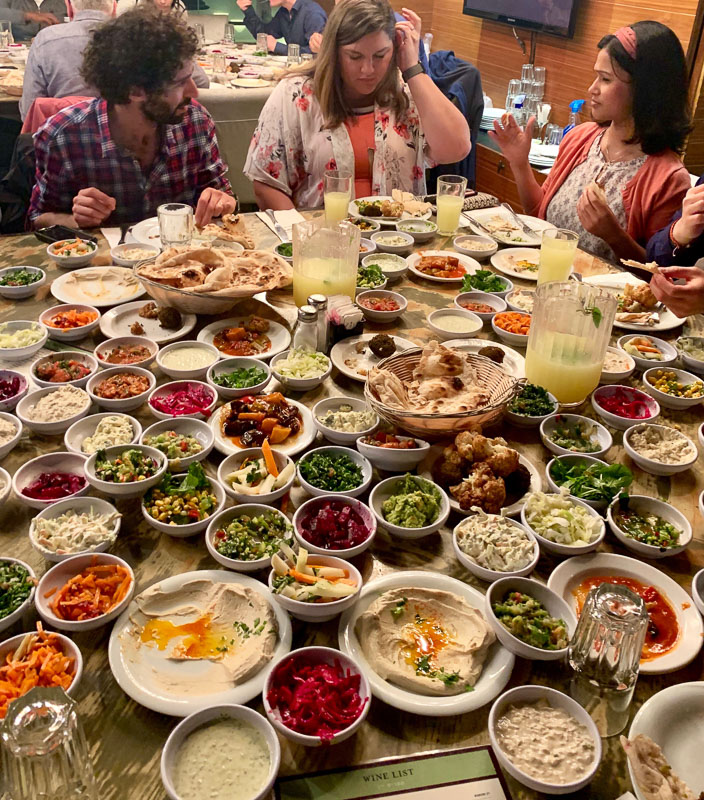 The landscapes in Israel were a lot greener and more lush than I had imagined. The people were exceptionally kind and passionate about their country, their religion, and their culture. The food was terrific, especially the bread! We ate very well, as my scale reminded me when I got home.
I was also impressed by the variety and number of businesses and speakers we covered in one week. They ranged from start-ups in artificial intelligence and military defense to one operating on a dirt-floored Kibbutz to a large bank. We experienced a lot.
Highlights from Jerusalem, Masada, and the Dead Sea
The biggest highlight of the trek for me was visiting the Old City in Jerusalem. Our tour guide, Ori, led us through the winding, beautiful cobblestone streets, hitting all four quarters: Armenian, Jewish, Christian, and Muslim. It was an unseasonably chilly day for Jerusalem, so we ducked into a cozy shop in the Muslim quarter for a Turkish coffee to warm us up.
We saw all of the religious sites that I had only read about in books or seen in movies. It was so spiritually surreal to see these places in person and to experience the nuances between each quarter. Floating-d
Some other notable highlights included hiking Masada, floating in the Dead Sea, and taking day trips to Nazareth and the Sea of Galilee. Rounding out the cultural and foodie aspects of our amazing week were evenings out in the Rothschild district of Tel Aviv and strolls down to Jaffa. Of course, an obligatory ride on a camel out in the desert topped it off!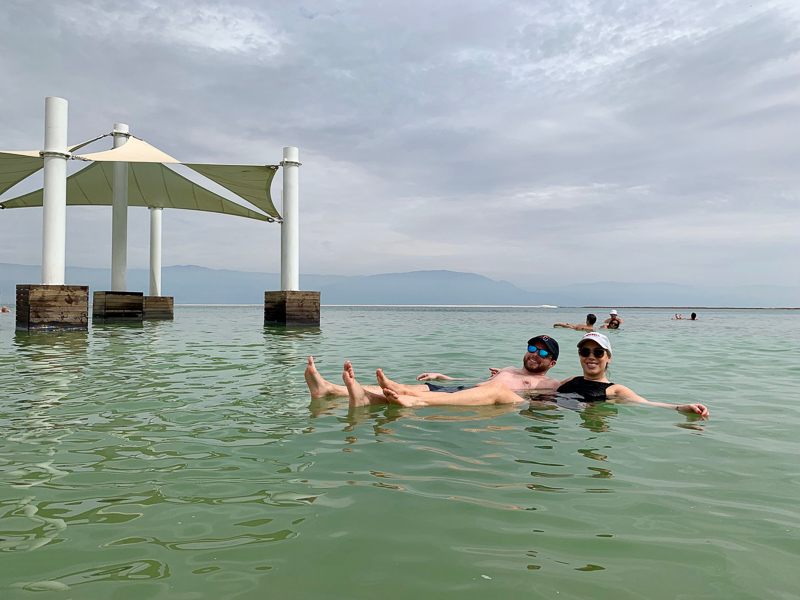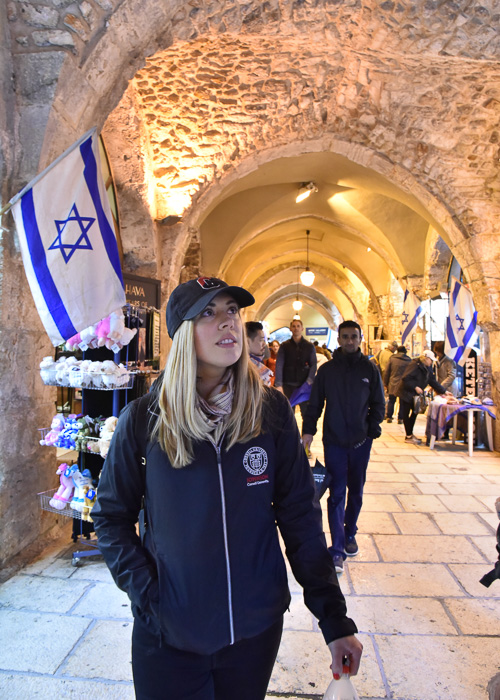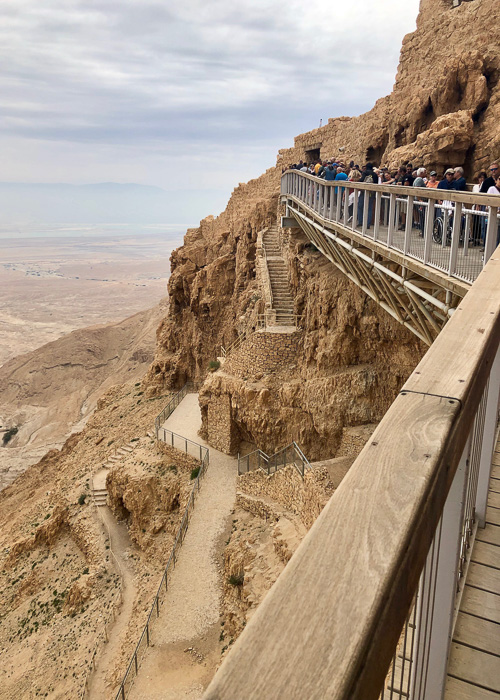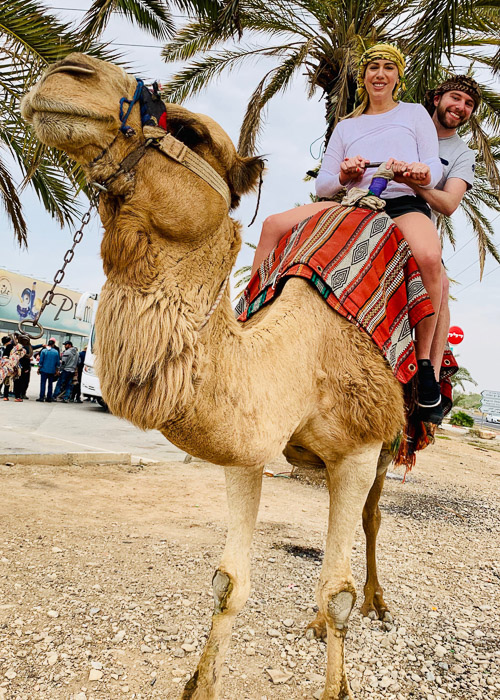 Global business insights
From a business perspective, one of the unique start-ups we visited was part of a kibbutz and focused on creating sustainable protein using grasshoppers. A couple of my braver cohort members even tried the product while we were on-site.
Mid-week, we were visited by a member of Hands of Peace, a U.S.-based non-profit that is focused on easing the conflict in Israel by working with young Israelis and Palestinians. The group is teaching the young people communication skills and encouraging them to be leaders within their communities as they mature and grow in an ever-changing environment.
While visiting Tel Aviv University, we heard words of wisdom from Arik Ze-evi, the most prominent Israeli judoka, and an Olympic medalist. He drew parallels about what we might learn from his perseverance in judo as business leaders.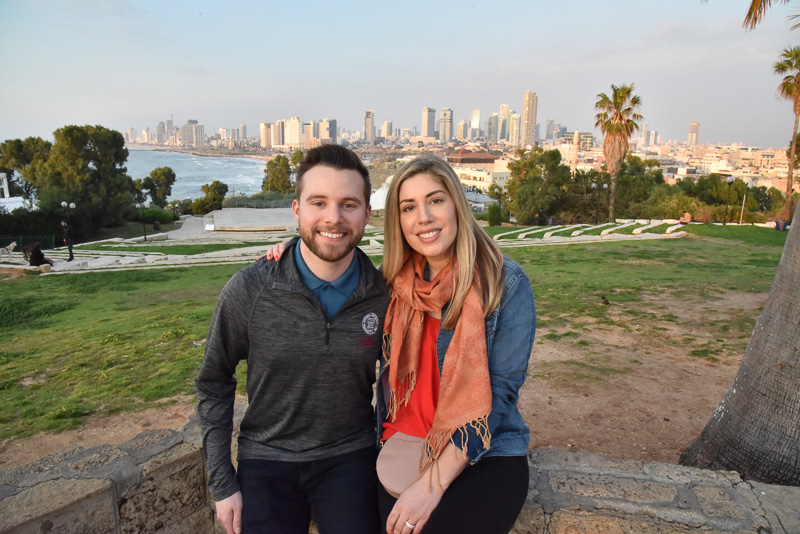 Visiting and hearing from all of these businesses in Israel was genuinely eye-opening. It was also imperative for continuing to build upon my global business perspective and what I'm learning through the Executive MBA Metro NY program.
Israel, I will be back.