Near or far, promotion or pivot: Career development in the Americas program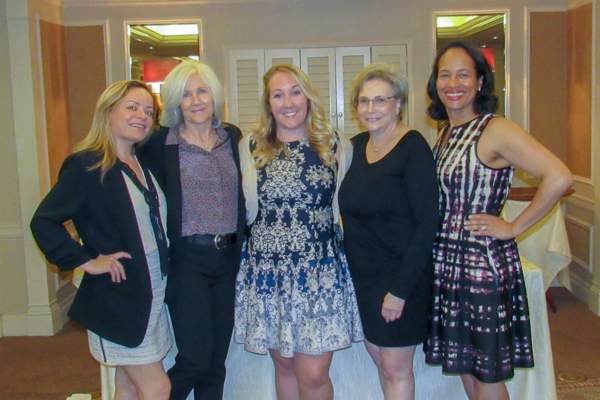 By Liz Colodny, Associate Director of Executive MBA Career Development
Whatever your work, wherever you live, and whatever your career aspirations, the Executive MBA Career Development Office (CDO) provides a range of services you'll want to take advantage of throughout the Executive MBA Americas program. Our tight-knit team includes certified career coaches and a project coordinator, working together to customize unique opportunities and services for students in the Americas program.
Developing meaningful partnerships
The mission of the Cornell Executive MBA career development team is to partner with executive MBAs to ignite potential, strengthen leadership, and facilitate career achievement.
We fulfill this mission through our comprehensive suite of services that includes career coaching, leadership coaching based on a proprietary 360 assessment, workshops, webinars, and an annual networking event in New York City. The professional relationships that executive MBA students develop with the CDO are based on more than high-level career advice. Since Americas students live and work in 20 different cities across North and South America, we want you to know you'll be able to tap into our resources no matter where your home is.
Our approach to career development
We "meet you where you are"—both literally and figuratively!
In-person opportunities
During your first week as an Americas student, you'll arrive at the Cornell University campus in Ithaca for your first residential session… and the CDO team will be there with you from the start. We'll introduce ourselves and provide an orientation to our services. Each coach brings a unique set of professional experiences in addition to formal coach training. We encourage you choose a coach with whom you resonate the most—you'll remain with this coach for career coaching  throughout the duration of the program.  You may  be assigned a different coach for leadership coaching.  The career development team will also be on site during your second residential session, offering in-person coaching throughout that week as well.
Connecting remotely
Between the on-site sessions, we invite our Americas students to take advantage of up to six career coaching sessions per academic year. These virtual coaching sessions use Zoom conferencing technology, which allows for one-on-one conversations and screen sharing.
What are you career goals?
Figuratively, when we say we "meet you where you are," we mean that we initiate coaching with you at the stage you currently find yourself, whether you're uncertain of your career path or you have a specific aspirational target in mind. A large proportion of executive MBAs have a career pivot in mind, and many want to advance in their current roles. Whichever is your case, we're here to help you improve your skills when it comes to interviewing, networking, and negotiation, and improve your toolkit, including your LinkedIn profile, resume, and negotiations skills.
The CDO team is excited to join you on your journey of self-discovery and development as you work your way through the Executive MBA Americas program.
Insights from students and alumni
Rusdi Sumner, MBA '19, Ithaca boardroom
"I have had the opportunity to use both the career and leadership coaching services during my EMBA program. At the outset of leadership coaching, I did a 360 assessment with my work team and then had the benefit of debriefing it with my leadership coach for an unbiased, completely objective analysis.

Whether it is exploring the next career pivot, general career guidance, or technical resume advice, the coaching team is there to support you with their expertise and knowledge. Access to the Career Development Office is one of the biggest 'fringe' benefits of the Cornell Johnson Executive MBA Americas program."
Richa Nair, MBA '19, Vancouver boardroom
"My experience with the career development team has been very impactful and meaningful. They did an excellent job of sharing with us the services we have access to and how to use them. My coach made herself available at our residential sessions and it very easy to communicate with her when we returned home. We booked several conference calls where she guided me along my career path and helped me set new goals. She pushed me to reach higher, think bigger, and widen the scope of what I could achieve. One of the most valuable takeaways from the executive MBA Americans program has been my work with the career team."
Safi Barekzi, MBA '19, Washington D.C. boardroom
"The Cornell career coaches helped me navigate to a satisfying career path! They have the tools and resources to support students across the country."
Victor Guerra, MBA '17, Houston boardroom
"The Cornell EMBA Career Coaches provide a great value add to the Americas program because they bring a lot of cross-industry experience. Whether you're navigating the non-profit or the Fintech world, they have either direct experience or they can help guide your quest. They understand the challenges faced by executives in different cultural environments. From day one, your experience in the program is enhanced with the support of the EMBA coaching team."
---
About Liz Colodny, Associate Director of Executive MBA Career Development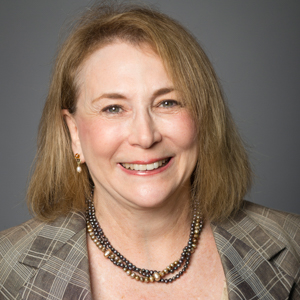 Liz is a member of Johnson's Executive MBA coaching team. Prior to working in higher education, Liz was a staffing executive in the financial services, consumer product, professional services, and industrial manufacturing industries. She also has a background in executive search and outplacement. Her expertise includes leadership and executive career coaching, which includes job search strategy, networking, interviewing, resume, and LinkedIn profile development, negotiations, and onboarding. Liz earned a BA in humanities from the University of Chicago and an MBA from Northwestern's Kellogg School of Management. She is also a Certified Professional Coach and Certified Professional Resume writer.