Cross-Cornell collaboration unites ILR and SHA to advance labor relations in hospitality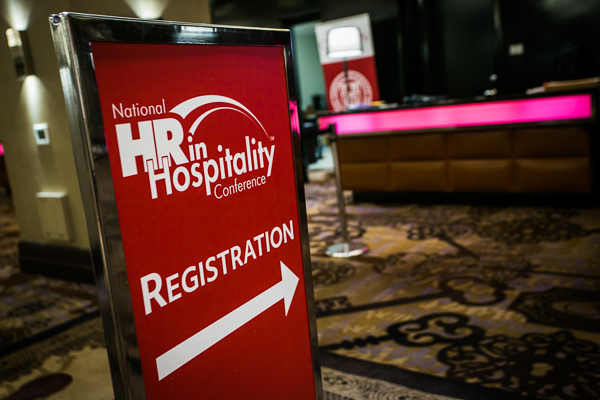 When Harry Katz became dean of Cornell's School of Industrial and Labor Relations (ILR) in 2005, a role he held for nine years, he and David Sherwyn '86, JD '89, of the School of Hotel Administration (SHA) sought to increase collaboration between the two schools to advance human resource and labor practices in the hospitality sector
"SHA and the ILR School are the two best schools of their kind in the world, and they're across the street from each other," says Sherwyn.
Together, Sherwyn, a professor at SHA, and Katz, currently the Jack Sheinkman Professor of Collective Bargaining at ILR and director of the Scheinman Institute of Conflict Resolution, began discussing how they could create a forum for industry professionals in labor relations and hospitality to engage with one another in dialogue. With the support, encouragement, and enthusiasm of John Ceriale, president and founder of Prospect Hotel Advisors, and Bruce Raynor '72, an ILR graduate and then-president of the newly merged UNITE HERE hospitality industry union, the two schools had the buy-in they needed to create something impactful. "Now we had the president of the union and the most powerful hotel person in the world coming together," says Sherwyn.
Advancing the HR in hospitality industry and broadening students' perspectives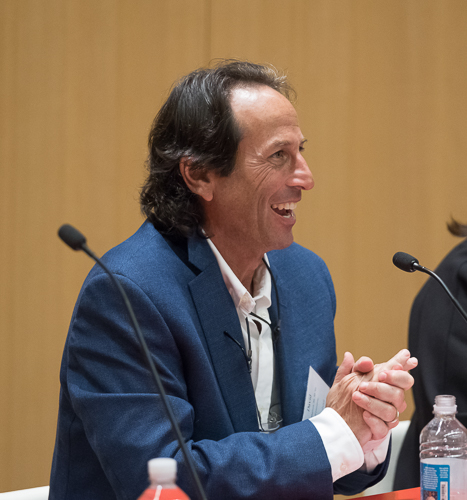 The two schools pulled their strengths together to create the Cornell Center for Innovative Hospitality Labor and Employment Relations (CIHLER), formerly an institute, and Ceriale opted to endow the John and Melissa Ceriale Professor of Hospitality Human Resources chair. Sherwyn now serves as the first director of CIHLER and the first Ceriale professorship holder.
"John is an awesome person," says Sherwyn. "I've never seen a Cornell donor or, for that matter, any individual give so much of themselves to make a difference in the lives of students, faculty, and outside stakeholders like owners, operators, and employees.  We are simply blessed to be able to work with, and benefit from, John's generosity."
Launched as an institute on July 1, 2013, CIHLER is now a recognized center that combines the best academic and industry resources to modernize the hospitality industry, support both hospitality management and labor, and provide students with experiential learning opportunities. Through CIHLER, students explore current issues, gain a well-rounded understanding of the industry, and learn from a variety of perspectives including those of investors, hotel management, employees, and property managers.
"The fact that we've become a forum where the industry's prime union, UNITE HERE, and members of management can sit around a table and agree and disagree but discuss issues in a productive, respectful, and fun manner is amazing. We feel incredibly fortunate to be able to facilitate these impactful discussions and expose our students to these leaders and their ideas.  As faculty, we are placeholders, CIHLER exists because of Cornell, ILR, and SHA—it's amazing to be part of the ride," says Sherwyn.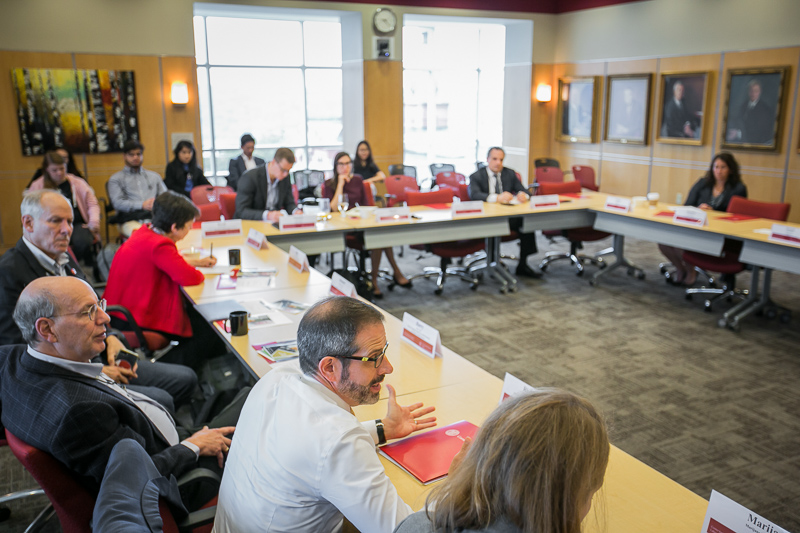 CIHLER's unique offerings
Under Sherwyn and Associate Director Rick Hurd's leadership, Erica Heim's program management, and the involvement of a number of other Cornell faculty, the center sponsors a variety of experiences that focus on legal issues, human resources, and labor relations. These activities feature leading industry practitioners, union officials, public officials, and academics from Cornell and other universities who gather to discuss current topics, policy issues, and controversial questions in the hospitality industry. CIHLER's unique offerings include, among others: roundtable discussions and gatherings with industry professionals, the annual National HR in Hospitality Conference, and a co-taught course between ILR and SHA.
Roundtable discussions, sessions, & gatherings
CIHLER sponsors eight to 12 roundtable discussions each year that address issues in human resources, labor and employment law, and labor relations. Attendees include industry practitioners, leading lawyers, managers, public government officials, and public officials who are active in the National Labor Relations Board (NLRB), which regulates labor relations in the United States. "They've been very successful at drawing in really strong attendance," says Katz.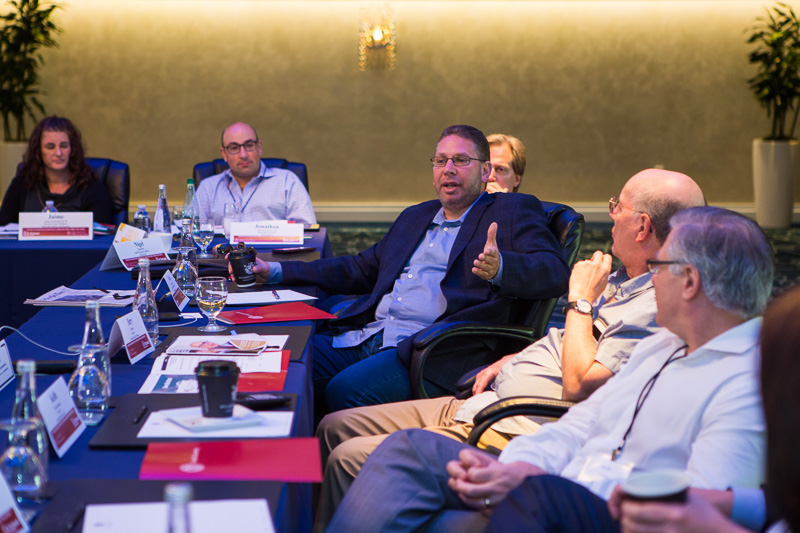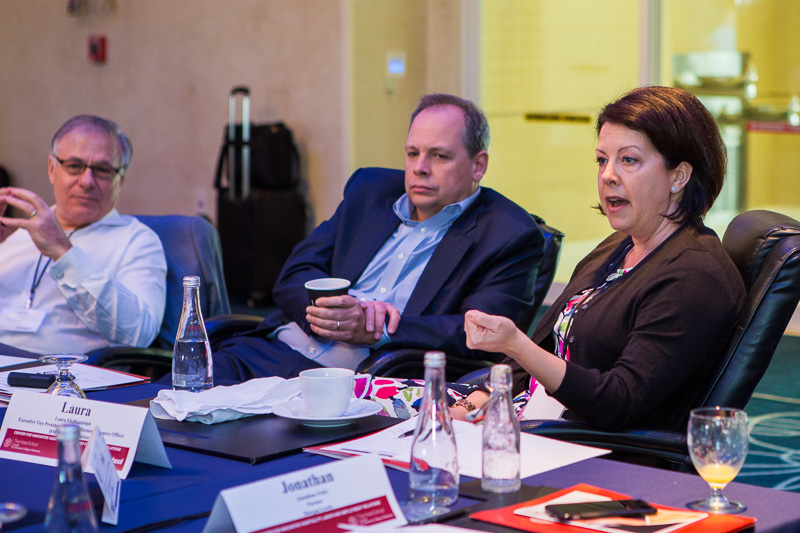 One of the roundtables takes place in October in Ithaca, and between 250 and 300 students witness high-level discussions between industry leaders. Some of the industry leaders include top labor and employment lawyers from major firms like Stokes Wagner, Davis & Gilbert, Jones, Day, Proskauer, and Littler Mendelson; industry leaders from hospitality powerhouses such as Hilton Hotels & Resorts, Marriott International, Hyatt, and Four Seasons Hotels and Resorts; and national officers of UNITE-HERE.
Roundtable discussions have become a wellspring of knowledge and a source of enjoyment for industry professionals and students alike. Students tend to have strong feelings about one side of the industry or the other depending on their course of study, but when they come to a roundtable discussion, they get the chance to see union and management professionals engaging in respectful dialogue and enjoying their time, and they have the opportunity to see how industry professionals resolve disputes.
"I'm really proud of how we've created a network of leaders in the industry who, even though they're from 'rival' companies, do not see themselves as rivals, and recognize Cornell and CIHLER as places where they can get together, discuss the most controversial issues at the highest levels, and work to create a better work environment and a more productive relationship with organized labor," Sherwyn says. "The fact that UNITE HERE is actively involved and a financial supporter of the center is a testament to Ceriale's role in forging productive labor-management relations in the industry and to Cornell's role as a leader in hospitality and labor relations."
Read more: Roundtable discusses Trump, automation, and Airbnb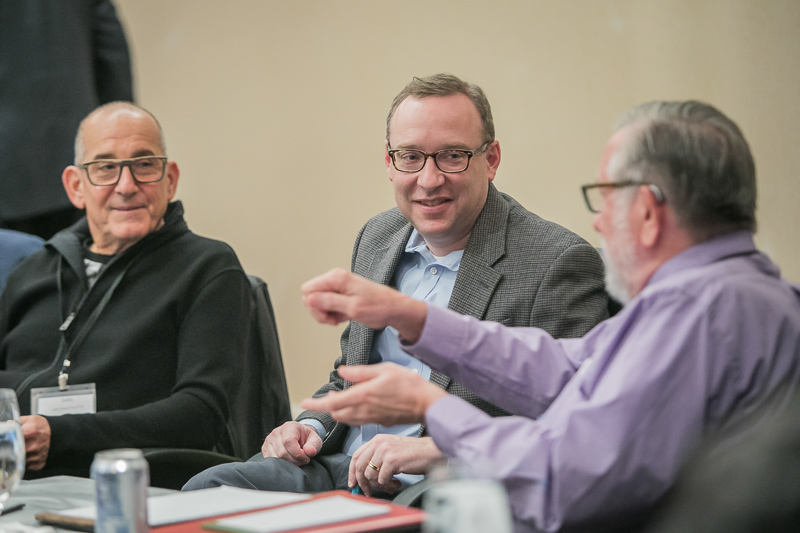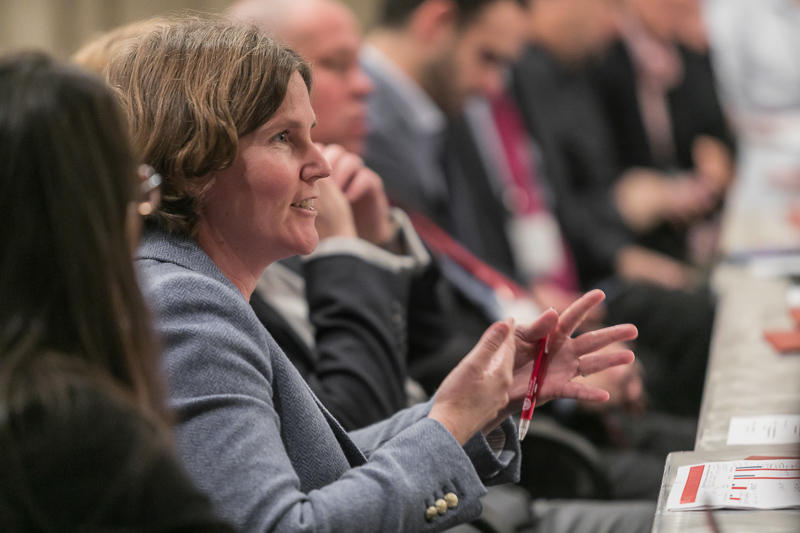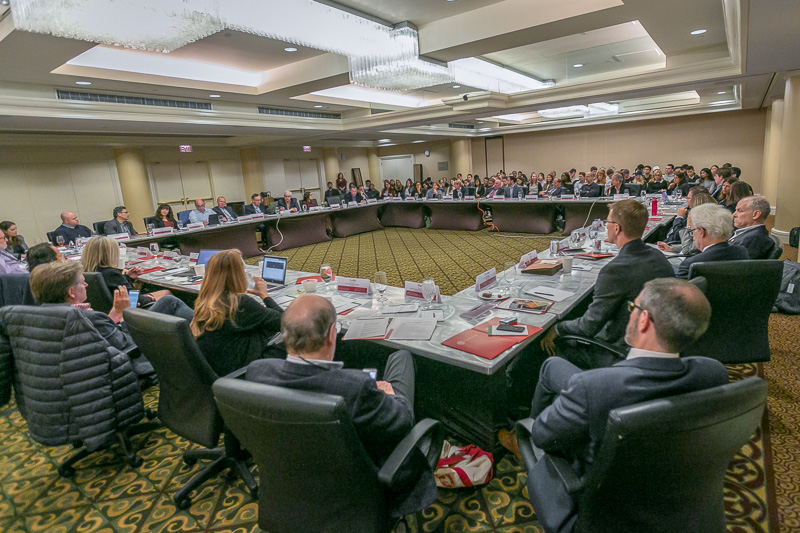 The National HR in Hospitality Conference
Nearing its 15th year, the HR in Hospitality Conference has become a forum where people from all over the country get together to interact and attend sessions that are led by leading academics and professionals (many of who are on the CIHLER Advisory Board). Held in the spring, the conference draws more than 500 attendees, and CIHLER sponsors around 8 to 15 Cornell students to attend. The event was held in Las Vegas in 2019 and will be held at the Loews Miami Beach Hotel in 2020.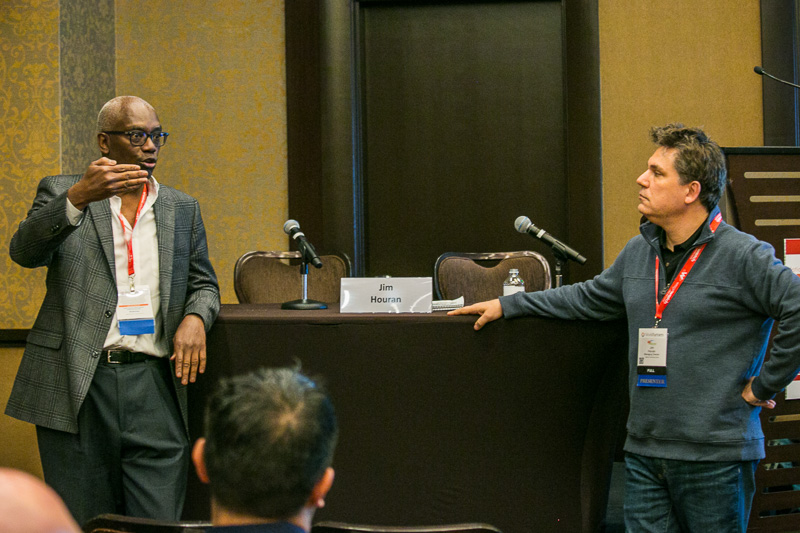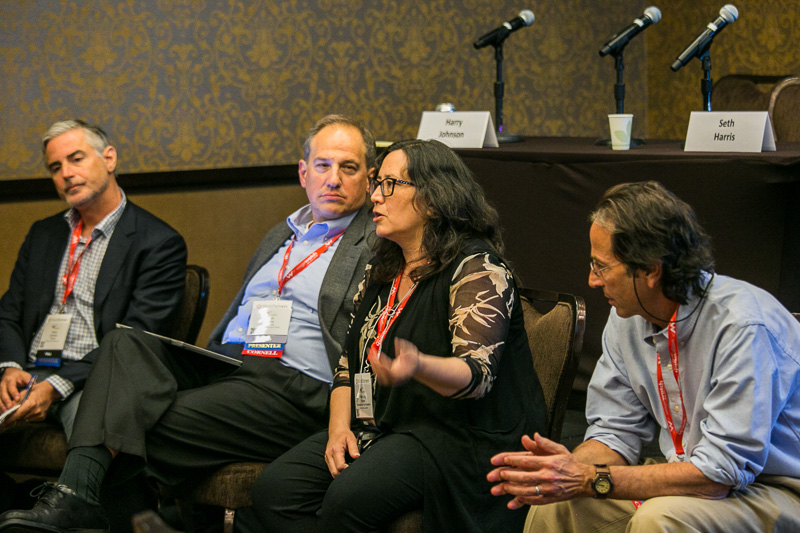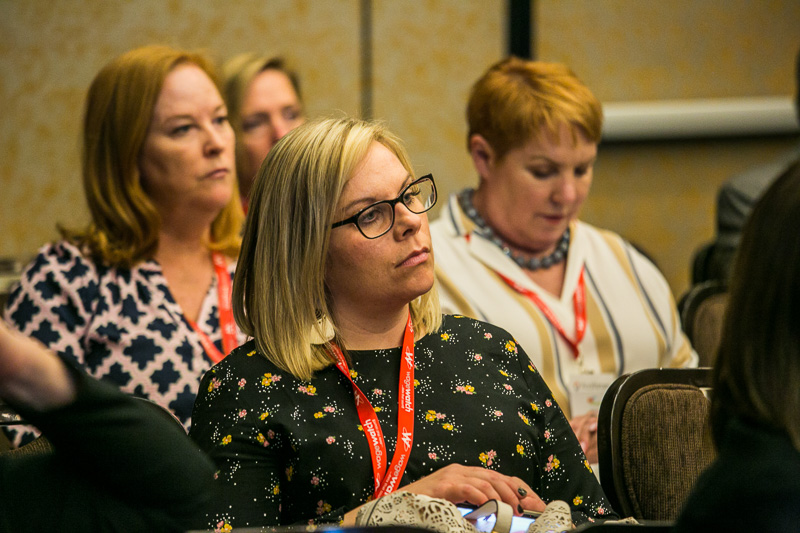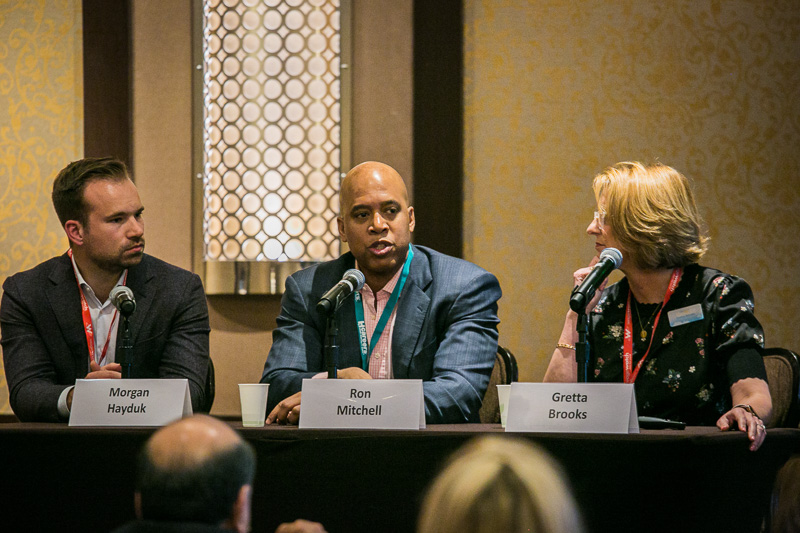 The national conference receives a lot of "repeat attendees" who have taken part in many of the previous conferences. Katz often asks them why they keep coming back, and the answer is almost always because of its relevance. "Our success at keeping it current shows up in the fact that people come year after year," he says.
It's also unique because in addition to the panels on human resource management there are a number of panels on relevant labor and employment law. According to Sherwyn, the participants appreciate the amount of law topics and individuals represented at the conference because their roles require them to make frequent judgment calls that are heavily regulated by labor and employment laws. The conference features a number of panels with lawyers from different firms who give attendees a variety of perspectives and tools to better analyze and respond to current issues.
The conference wouldn't have been possible without the encouragement and contributions of Paul Salvatore '81 (ILR), JD '84, former president of the ILR Alumni Association, Kenneth Kahn '69 (ILR), president of LRP Publications, John Ceriale, Bruce Tracey, a professor of management and organizations at SHA, and Rick Hurd, a professor of labor studies emeritus and associate director of CIHLER.
Read more: Student takeaways from the 2019 HR in Hospitality Conference in Las Vegas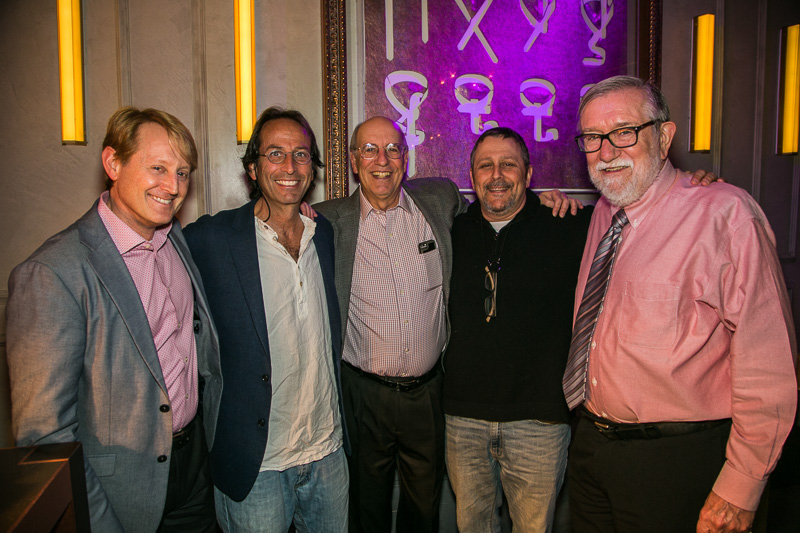 A creatively co-taught and "wildly successful" course
Sherwyn and Hurd, developed and now co-teach an undergraduate-level course called Labor Relations in the Hospitality Industry, cross-listed as HADM 4810 and ILR 4060, on Monday nights in the fall semester. "The class, the students will routinely say, was the highlight of their Cornell experience because they never before got to see both sides of an argument in hospitality labor relations," says Sherwyn.
Hurd and Sherwyn are both in the room at the same time, and they have friendly disputes throughout the class. "So, Rick will say something and I'll go, 'Well, that's the union perspective,' and then I'll give my side, and then when I start talking, Rick will go, 'Wait a minute, that's what they say.' And the students laugh, and we laugh," says Sherwyn.
From this thoughtful dialogue, the students gain a deeper understanding of both sides of the industry. Both sides have a perspective, and both sides need to understand the other to be effective in the industry despite the rivalries that may arise, says Sherwyn. "At the end of the day, you're still collaborating, and you still have strong personal relationships," he says.
The course is truly a collaboration across colleges at Cornell, and it draws in students from all over campus, particularly students from the ILR School and SHA. And students learn from each other within the class and teach each other about their different worlds as they are put into groups with students from opposite schools. "It's been a wildly successful course," says Katz.
As part of the course, students get to observe an arbitration hearing in New York City involving a dispute between a unionized employee and management in one sector of the hospitality industry. The students not only get to observe the hearing, but they also get to meet with the parties afterward.
 Read more: Hotelies and ILR students see arbitration come to life in NYC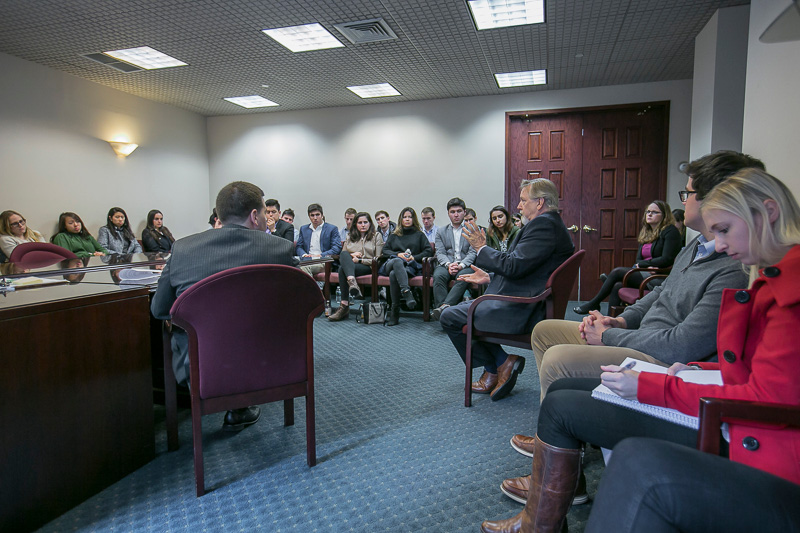 In one of the final meetings of the class, students lead a roundtable featuring practitioners and academics who give their time to engage with the class. UNITE HERE's national president D. Taylor and other union officials, along with Ceriale and hotel industry labor relations professionals, are challenged by ILR and SHA students to address contemporary labor relations issues.
"I often attend that final session where the students debate issues and discuss matters with the various practitioners and other faculty members, and that's been really wonderful. Then we all go out to dinner together," says Katz. Around 50 students, Hurd, Katz, Sherwyn, and the CIHLER board members all attend the dinner where they network, mingle, and learn from one another.
Industry leaders often give students their business cards, and they have conversations about the roundtable. "Sometimes it's union people, sometimes it's management, or union and management people, sometimes it's plaintiffs' lawyers—everyone is hanging around, and the students come up to me and say  'I can't believe this. This is amazing.' Those moments are the most satisfying to John, Harry, Bruce, Rick, Erica, and me—it just make us smile," says Sherwyn.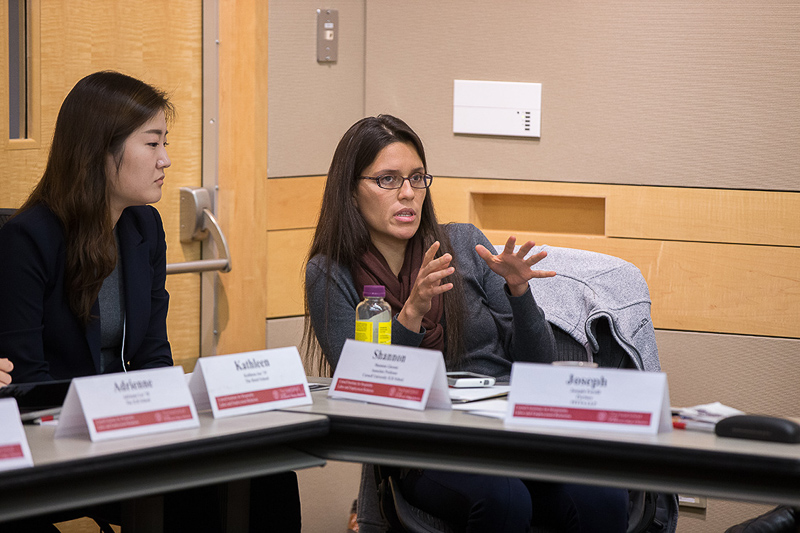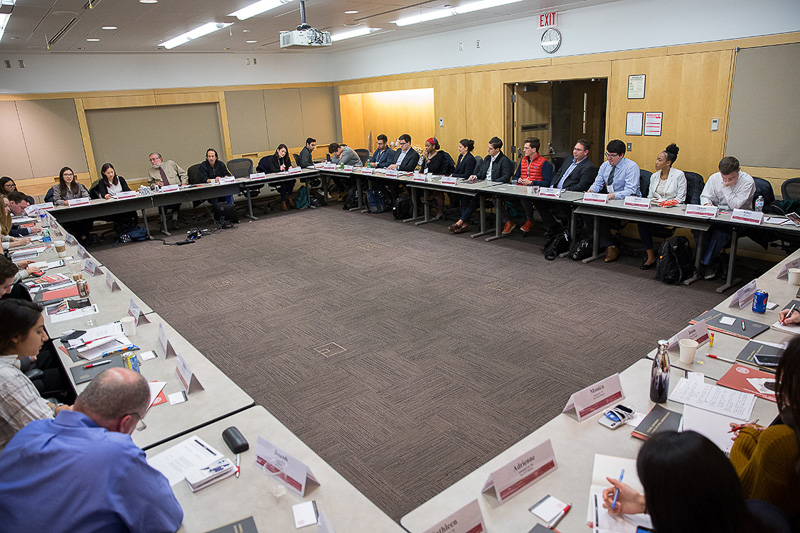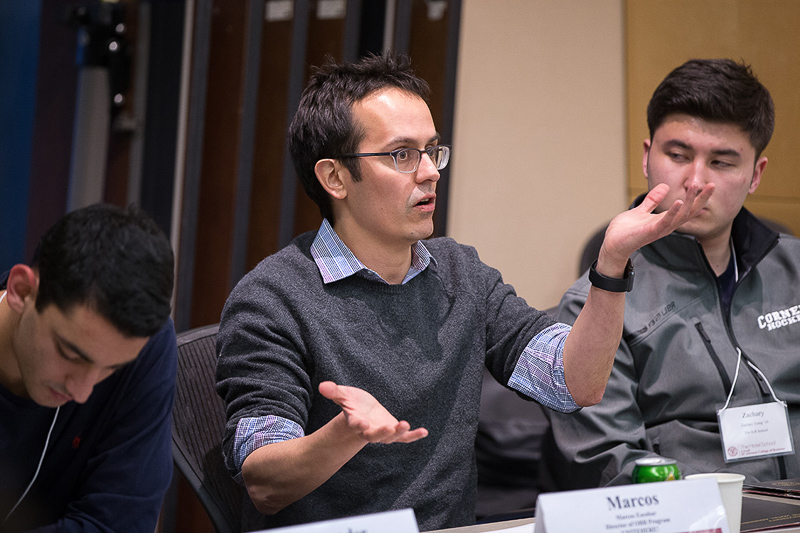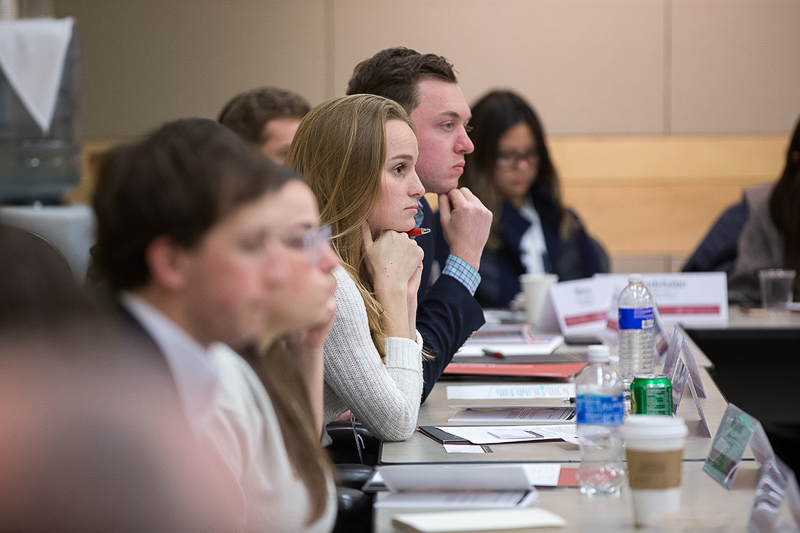 Outcomes of collaboration and what's next for CIHLER
According to Katz, many of the students have made contacts and found post-grad job leads that successfully launched them onto their career path. Tashlin Lakhani, MS '11, PhD '14 (ILR), was one of them. Lakhani was Hurd's research assistant and, because of Rick's role as CIHLER's associate director, Tashlin developed an interest in hospitality industry.
Through the roundtable discussions and her interactions with Hurd, Sherwyn, Ceriale, and others at SHA, Lakhani identified the source of the data she would later use for her thesis. Her thesis analyzed human resource practices and how they compared in franchise-owned hotels versus non-franchised hotels, says Katz. Lakhani's dissertation was born out of this cross-Cornell collaboration, and her learnings became the focus of her teaching and scholarship. Lakhani is now an assistant professor of management and human resources at The Ohio State University Fisher College of Business. She spoke at the 2019 National HR in Hospitality Conference in Las Vegas.
In the spirit of collaboration, CIHLER is in the process of expanding its board to become more representative of all sides of the industry beyond management professionals.
"What we hope to see in the next three years is a board of employee representatives in the neighborhood of 20 to 30 professionals," says Sherwyn. In the future, his vision is for CIHLER to become the go-to source for information on human resources and labor relations in hospitality industry.