Turning the page: MBAs help NY publishers balance passion with profit
By Nitin Bajaj and David Kantrowitz, both Two Year-MBA '20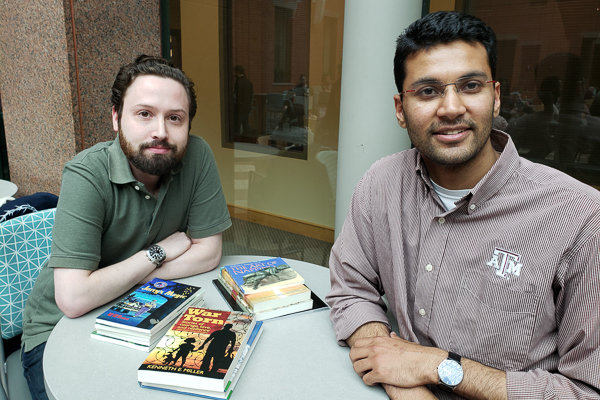 Small business owners face a myriad of challenges, even under the best of circumstances. For Paul and Amy Cash, proprietors of Larson Publications, a small publisher of spiritually-focused books based about 20 miles west of Ithaca, these challenges are as numerous as they are diverse.
With the publishing industry facing continued headwinds from new distribution sources like Amazon, and e-books representing a growing threat to print publications, Paul and Amy were looking to Big Red Microenterprise (BRM) for ideas to help them compete in an ever-evolving landscape. Compounding the challenge was Larson's commitment to primarily publishing books focused on spirituality and personal enlightenment—a narrow, competitive space within the publishing industry. It was against this backdrop of increasing competition within a topical space, in which it was inherently difficult to compete, that Paul and Amy came to BRM.
Their hope was that we could focus our conversations on several books, which had all been printed in large numbers, but whose sales had dwindled, saddling Larson with thousands of unsold copies; these unsold books filled offsite storage space that cost money.
Drawing on a passion for publishing
Larson Publications was launched in 1982 as a subsidiary of a Swedish publisher. Throughout the 1980s, the business' focus evolved into a one of spiritually-focused works, initially centering around the works of British spiritualist Paul Brunton, before broadening to include a variety of books on spiritual- and self-actualization-focused topics. From the first time we met Paul and Amy last fall, we were struck by their passion for the publishing industry—a passion was honed over decades in the industry.
Indeed, the more we spoke with Paul and Amy, the more they expressed their surprise, and occasional bewilderment, at the pace with which the industry has changed and continues to evolve. We were also struck by their genuine, steadfast, and admirable commitment to publishing books that promoted spirituality and personal enlightenment. Indeed, it quickly became clear to us that one key to Paul and Amy's perseverance was the pride and enjoyment they took not only in the works they published, but also in the opportunity that their business afforded them to work with authors of varied backgrounds and interests.
Addressing both strategic and tactical challenges
As we began to consider how we could best support Paul and Amy's goal of selling backlogged copies of particular books, it quickly became evident that our support of Larson would need to be as broad as the challenges the company faced. Therefore, rather than focusing exclusively on selling copies of individual books, or solely addressing marketing-related issues, we decided to frame our conversations around addressing strategic (business-wide) and tactical (book distribution-related) challenges. In this way, we hoped to channel our conversations toward solutions that would not only help put Paul and Amy on the path toward achieving their immediate objectives (selling more copies of backlogged books), but also assist them in developing systems and strategies to ensure the commercial viability of the business into the future.
It was at this early point in the process that we made an important realization that would inform the remainder of our coaching engagement with Paul and Amy—any guidance we provided would have to align their natural passion for spiritualization and self-enlightenment with tools and strategies that would foster sustainable, long-term growth in the business—to lose sight of either the short-term goal or long-term viability would negate the impact of our coaching.
New audiences, new markets
Over the ensuing three months, our conversations focused on identifying core messaging strategies and distribution relationships that could be developed to support the promotion of specific books. Working with Paul and Amy, we encouraged them to develop guiding messages for each book—in effect, mission statements—that directly connected a theme of the book to a particular audience that might benefit from the book's teachings. Often, this took the form of encouraging them to focus on audiences for the book that they may not have previously considered, like professional counselors or teachers. This sharpened messaging had the added benefit of allowing them to focus on marketing the book to professional societies and conferences.
Metrics and future success
In concert with these publication-specific recommendations, we also worked with Paul and Amy to develop tools—driven by both quantitative and qualitative metrics—that they could use to evaluate the commercial viability of new authors and projects. Our overarching goal in these conversations was to help them put in place systems that would allow them to effectively balance their need for projects and authors with the capacity to generate sufficient sales, while also allowing them to maintain the alignment between an author's area of focus and Larson's commitment to spiritually-focused publications. In the end, we were able to leave Paul and Amy with a series of tools that are both comprehensive and intuitive that we hope will help them conduct evaluations in a more proactive and systematized way.
Having completed our coaching engagement with Paul and Amy, we are grateful for the opportunity to have seen up-close how small business owners are coping with the breakneck pace of change prompted by technology, the evolution of consumer preferences, and the entrance of dynamic new market players like Amazon. While our coaching alone cannot assure successful navigation of a challenging competitive landscape for Larson, we are hopeful that our dual focus on messaging and systems will provide a framework for Paul and Amy to continue to pursue their passion well into the future.
---
About David Kantrowitz, Two-Year MBA '20
David Kantrowitz is a student in the residential MBA program. He is a Phi Beta Kappa and summa cum laude graduate of Gettysburg College. Before coming to Johnson, he spent seven years working in the financial services industry, beginning his career as a financial advisor, specializing in pension management strategies and comprehensive financial planning. He has also worked as a business consultant to financial advisors, and as a national account manager for a Nasdaq-listed asset management firm. Outside of work, he has also volunteered through the Small Business Administration to support would-be entrepreneurs in their efforts to launch new businesses; he helped two individuals successfully launch new businesses in socioeconomically disadvantaged areas of Philadelphia.
About Nitin Bajaj, Two-Year MBA '20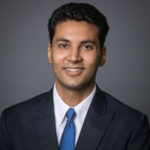 Nitin Bajaj is an MBA student at Johnson. Prior to joining Johnson, Nitin worked as a transfer pricing economist with Ernst & Young in its greater Washington, D.C. area office and obtained his master's in international affairs at the Bush School of Government and Public Service at Texas A&M University. Nitin's interests lie at the intersection of international affairs and economics.