Reggie Fils-Aimé '83 to visit as Dyson's first leader in residence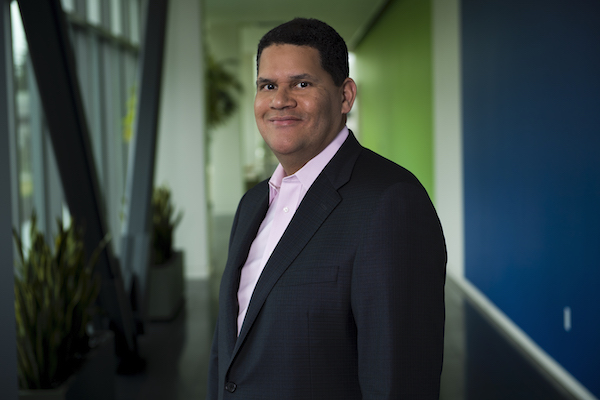 Reggie Fils-Aimé '83, retired president and COO of Nintendo of America, is headed back to school as the inaugural leader for the Leaders in Residence program at the Charles H. Dyson School of Applied Economics and Management at the Cornell SC Johnson College of Business. Leader-in-residence Fils-Aimé will participate in a number of events and share leadership lessons and principles he has developed throughout his career of 35-plus years.
Leaders in Residence is a component of Dyson's Leadership Program, which is designed to provide undergraduate business students co-curricular opportunities and meaningful touchpoints to strengthen their leadership abilities. Each academic year, the Leaders in Residence program will invite premier leaders, like Fils-Amié, to Cornell's campus, giving students the opportunity to learn about leadership first-hand though ongoing, personal interactions with leaders who represent various industries and sectors.
During the 2019–2020 academic year, Fils-Aimé will visit campus once each semester to meet one-on-one with students, lead small group discussions, guest lecture in Dyson courses, and facilitate large workshops. These engagements will focus on leadership, conscious capitalism, and service while also helping students develop critical skills, thinking, and behaviors that are expected of today's top business leaders. Fils-Aimé's visit to Ithaca will be on October 21.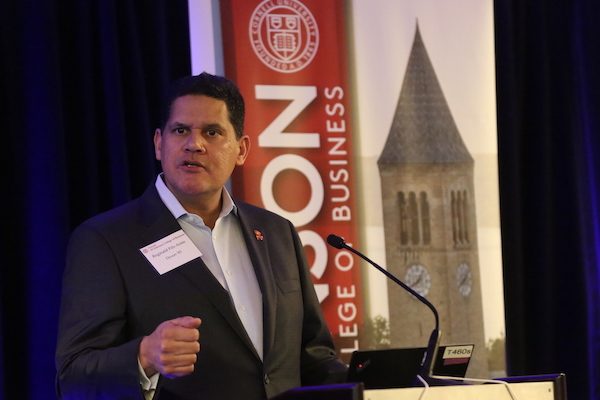 "Reggie Fils-Aimé has accomplished so much in the business and technology worlds since attending Cornell, and we are honored he will be supporting a new generation of students poised to cultivate their own leadership skills," said Lynn Perry Wooten, the David J. Nolan Dean of Dyson. "We appreciate his desire to give back to Dyson in a way that benefits our community, our students and, eventually, the world."
Fils-Aimé retired from Nintendo in April 2019 after 15 years with the gaming company, which had record-breaking sales during his tenure from products like the Nintendo DS, Wii, Nintendo 3DS, and Nintendo Switch. Many of the students Fils-Aimé will be interacting with likely owned or played with a Nintendo product he helped bring to market, making his work especially relevant to their lives—a connection that serves as a great starting point for discussions.
"I am thrilled to be working with Cornell and Dyson to support students in developing skills they will need to become tomorrow's business leaders," said Fils-Aimé. "Being able to give back to students is especially meaningful to me, and I hope that I can instill leadership values and lessons that are not only applicable for students now, but also as they grow and excel in their future endeavors."
Fils-Aimé will give a public lecture on October 21 in Call Auditorium, Kennedy Hall, from 7 to 8 p.m. with refreshments served from 8 to 9 p.m.