Forbes ranks Johnson MBA #9 on Best Business Schools list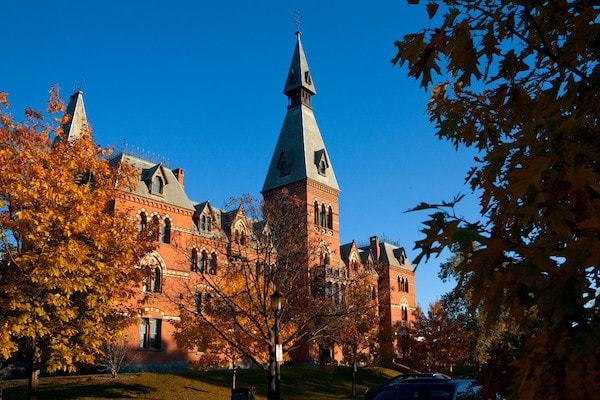 The Johnson Graduate School of Management has been ranked number nine in Forbes' biennial ranking of the Best Business Schools in the United States, up one spot from its previous ranking in 2017. The ranking is calculated based on the MBA degree's return on investment, as measured by average compensation over five years following graduation.
"This ranking is a great affirmation of Johnson's longstanding strengths," said Mark Nelson, the Anne and Elmer Lindseth Dean. "The high ROI of a Johnson MBA reflects the quality of our students, curriculum, community, career placement, and alumni network."
Employers in the investment banking, consulting and tech sectors are among the top workplaces for Johnson alumni, contributing to the school's strong performance in average salary.
"Recruiters welcome the blend of analytical and people skills that Johnson graduates bring to their organizations, and Johnson's many experiential learning opportunities enable our students to hit the ground running and progress quickly," Nelson said. "We are very proud of their success."
Learn more about Johnson's Two-Year MBA program and see the full list of business school rankings from Forbes.